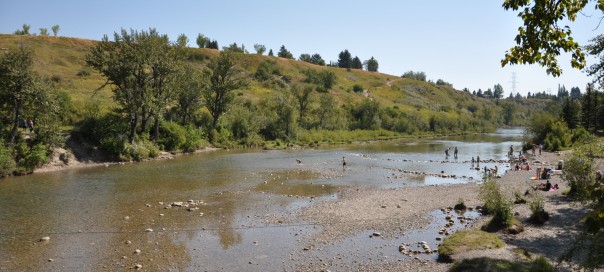 Location    map
Community: Altadore - 4500 14A St. S.W.
Parking: free parking lots.
Park Features: Picnic sites, firepits and BBQ stands, pathways, playground, washroom (seasonal), water foutains (seasonal), river access.
Overall: Sandy Beach was my favorite new (to me) park this year. I knew enough to know there wasn't actually any sand, but not much else.  Of the  Calgary parks I've been to, this is the best for being able to safely play in the river with kids.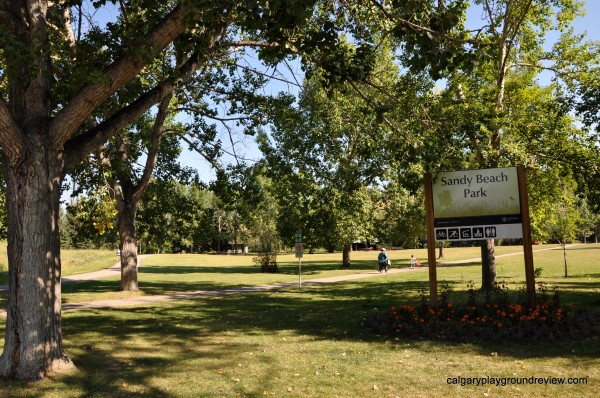 View from the first small parking lot.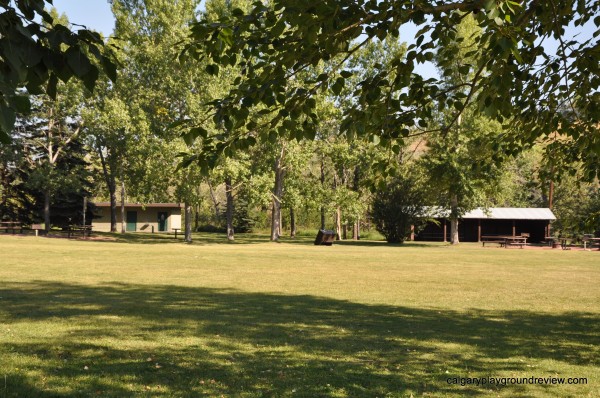 The washrooms and picnic shelter.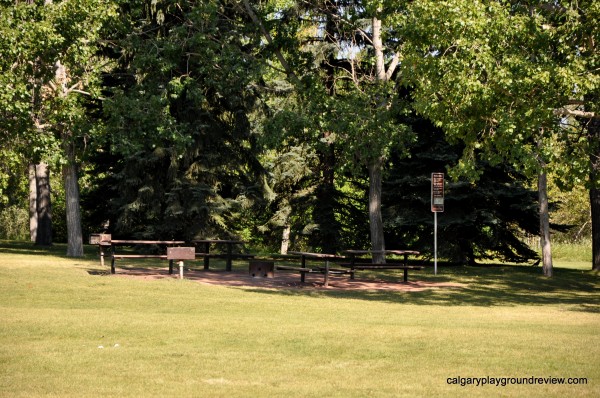 Picnic Site 4 (just West of the washrooms)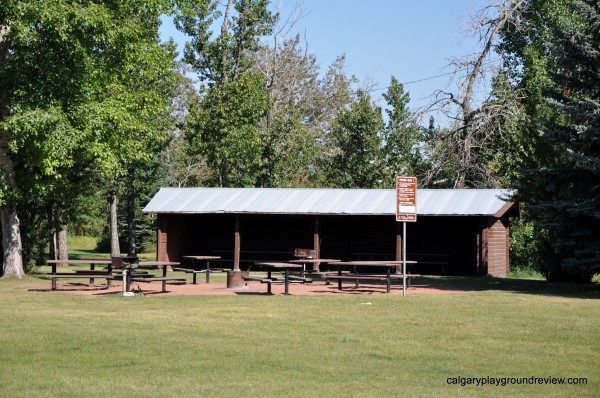 Picnic Site 1 (with Shelter, just East of the washrooms).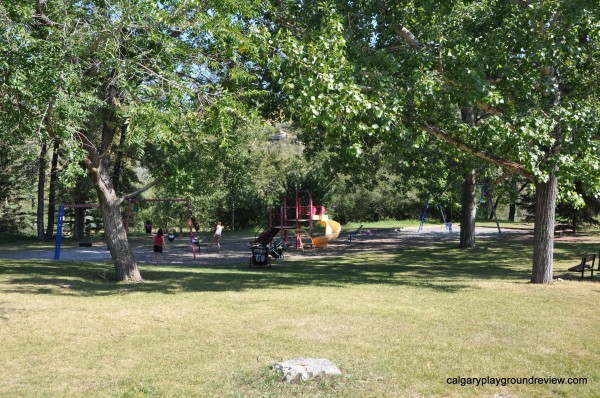 Shady playground right by the parking lot, close to picnic sites 1. A pathway goes from the parking lot along the river.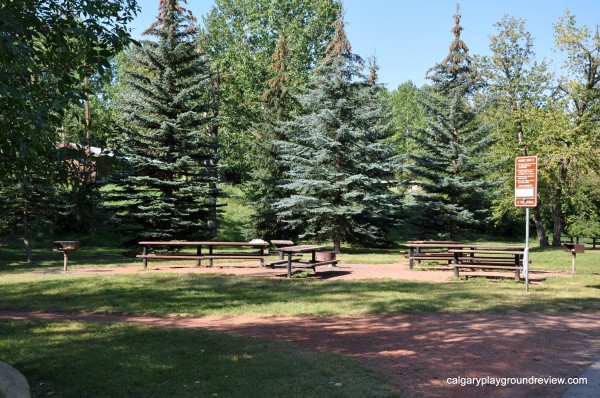 Picnic site 2.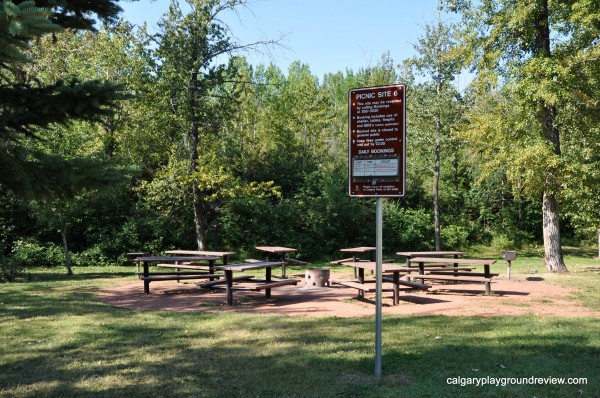 Picnic site 6.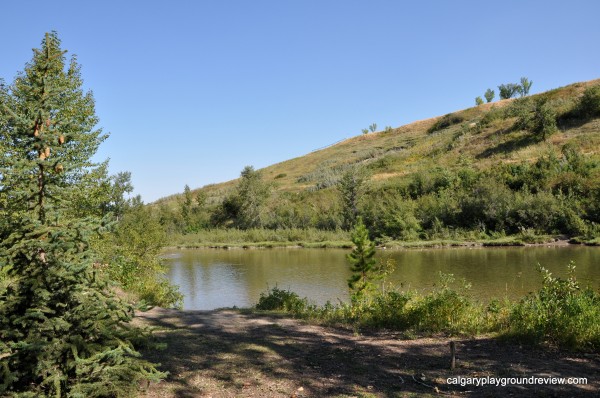 View of the river at the East side of the park.
Gordie was just itching to throw some rocks in the river so we scrambled down the hill. There's a much better place to the West, but this was nice and quiet.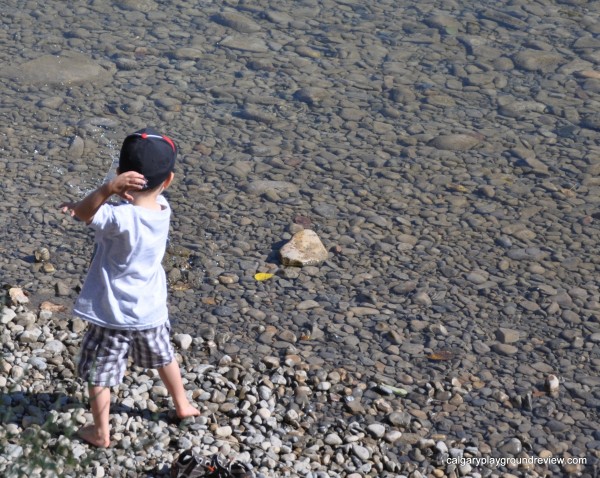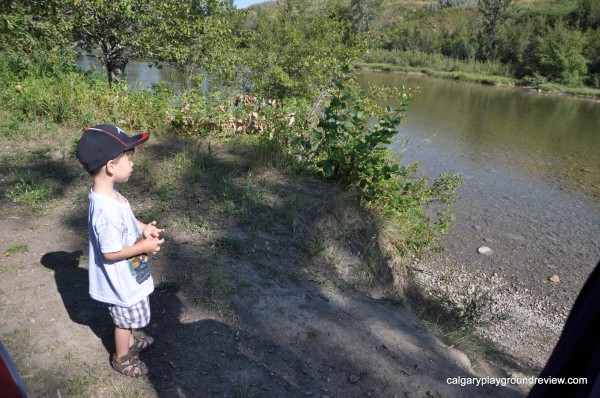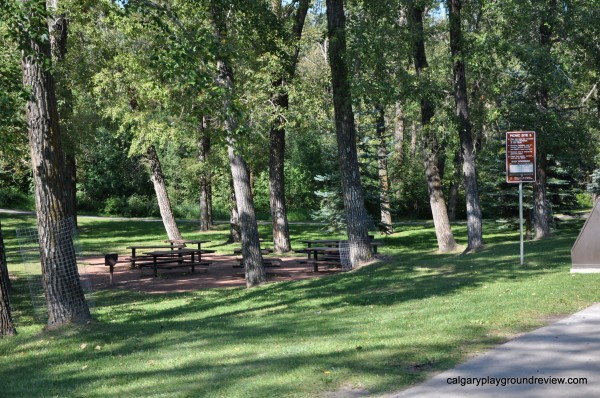 Picnic site 5, the closest to 'the beach'.
View of the beach from the path.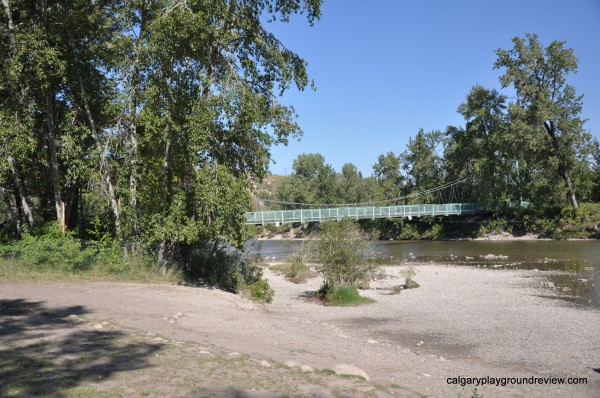 The bridge that takes you across to Brittania Slopes – this is largely an off leash dog park.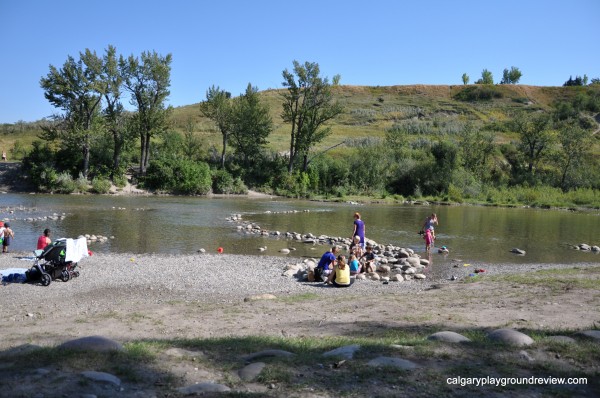 The beach! The water was very gentle and shallow when we were there at the end of the summer.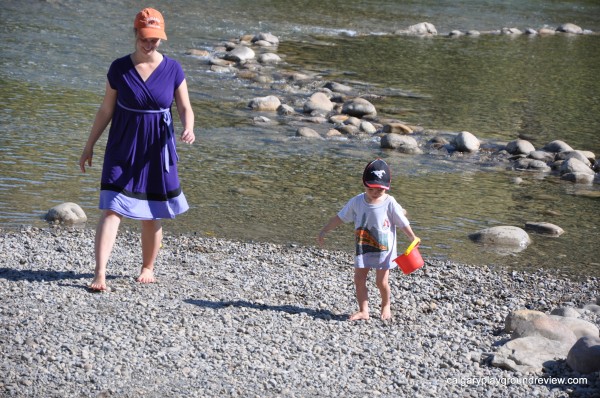 It is really rocky though and I found it a bit hard on my feet. You may want to wear some kind of water shoes. I'd also recommend swim wear for the kids and at least shorts for the grown-ups. (I forgot all of those things).
You can also use this spot to launch your shallow water boats.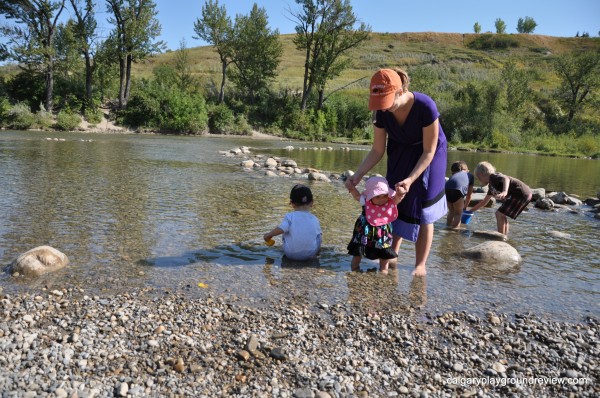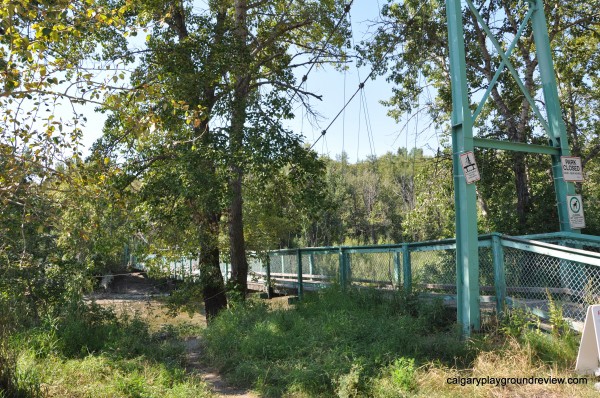 The bridge is fairly narrow and so cyclists are supposed to dismount and walk across but many don't. Also dogs are supposed to be on a leash on the Sandy Beach side of this park.
View of the beach from the bridge.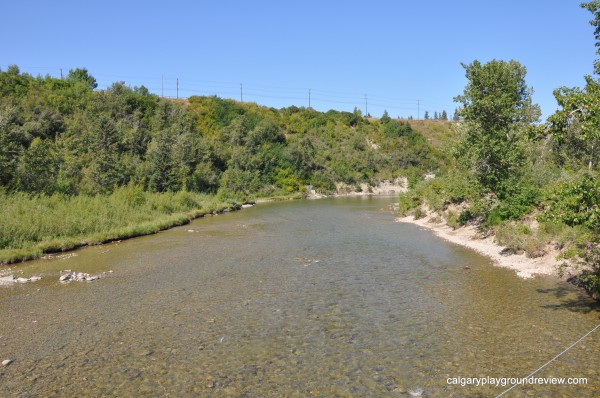 The view to the west of the bridge.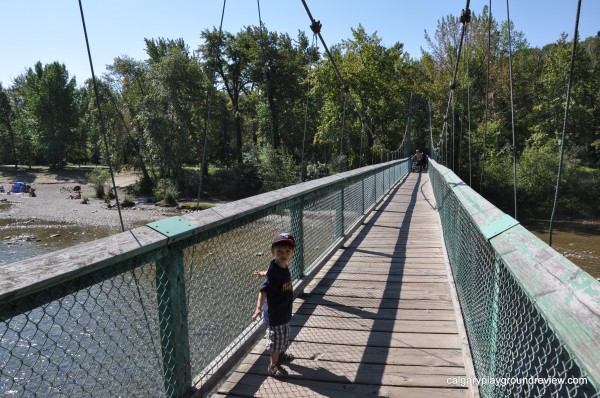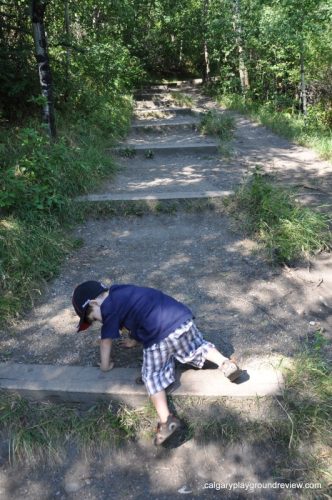 River park is just behind Sandy Beach (to the West) and up a fairly significant hill.  We walked up to the top of the pathway – Gordie loved it, but it wasn't too exciting a spot once we got there. Sandy Beach is in the early stages of being redeveloped. It so it looks like some improvements will take place in the next few years. From what I understand the changes will be in line with how the park is currently being used. Which I think is great – Sandy beach would be on my list of must see Calgary parks.