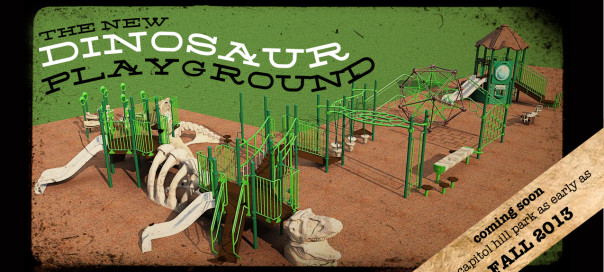 The community of capitol hill is fundraising for a new playground in the park by their community centre. The organizers have written a little bit about the project that I'm going to share with you below.
Address: 14th St & 20th Ave NW
The proposed park at the Capitol Hill Community Center has been designed with two main functions in mind; Community and an amazing play space for children. We wanted this park to be a true destination space for the Community and the City, and in it's design to reflect the natural world and the natural history of Alberta. We are proud of the dinosaur heritage that the province has and know that it is a theme that is exciting, educational and intriguing to children. The playground design is an awesome dinosaur skeleton. We wanted to also maximise play equipment and play functionality and neither the design nor the functionality were to compromise each other, but to work together to make something truly unique and wonderful.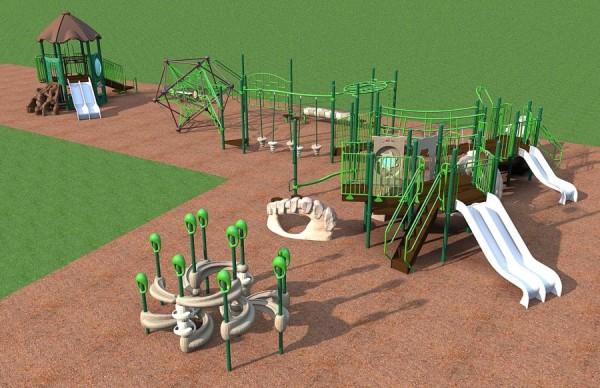 Our other goal was to design the park for a variety of ages and we have created spaces that are specific to a certain ages but at the same time accessible and interesting to all. Designing a space for parents was just as important. In conjunction with a program through the City, the surrounding park space will see some enhancements to the picnic tables and benches. As the playground committee is made up of people who have spent a lot of time in the existing park, careful thought was given to the seating locations to make the space useable by children and their parents, not just to come and play, but as a place to meet and hang out with other parents and community members.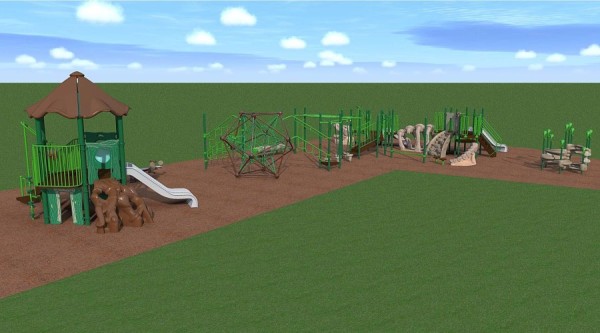 We wanted to create a focus for the Community. To create a sense of community, encourage healthy and active lifestyles, improve access, improve connectivity and diversity, focus on human interaction with urban environments and allow for creative expression and life long learning.
We're really excited about the playground and welcome any support (financial, in-kind donations, build volunteers or otherwise). You can contact us at chplayground@gmail.comor check out the website at http://capitolhillcommunity.ca/new-playground/
Once it's built, please come and join us to see and climb all over our dinosaur playground. We look forward to seeing you there!