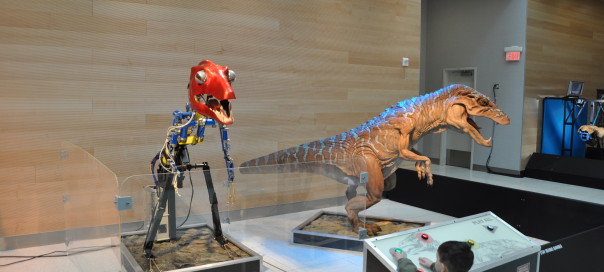 How to make a Monster: The Art and Technology of Animatronics
Dates: February 9th – July 1, 2013
Location: Atrium of the Telus Spark Calgary Science Centre
Address: 220 St. George's Drive NE
Cost: Exhibit included with regular admission or membership pass
Suggested Age Range: Probably best suited for 7+. I found Gordie to be a bit young at nearly 4, but if you were already there I would still recommend going through it with kids as young as 3.
Gordie's Review (3.5 years old): What was the best part? "Moving the robots! The dinosaurs were the best."
Nicole's Review (11 months): not really of interest but she was content
Overall: 
This is the first travelling exhibit at the Calgary science centre's new location. The exhibit is designed to demonstrate the art, technology and engineering that is involved in creating the fantastic characters we see in the movies.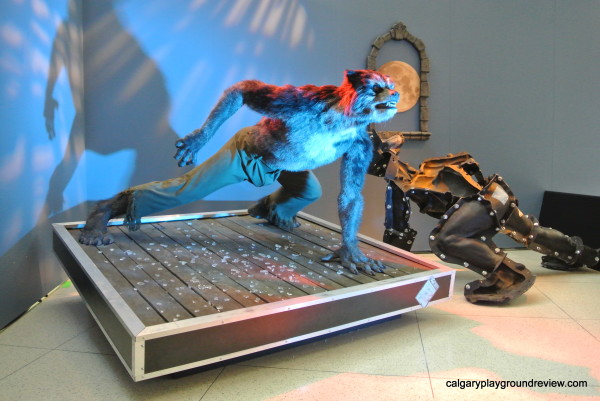 Although real 'monsters' from the movies are featured at the exhibit, there are no real headliners – the movies are generally 2nd tier for instance Inspector Gadget 2 and George of the Jungle 2.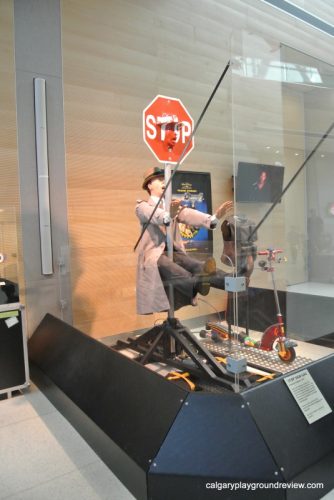 The real draw is getting a better understanding of the process of animatronics, from the storyboarding, to the final execution.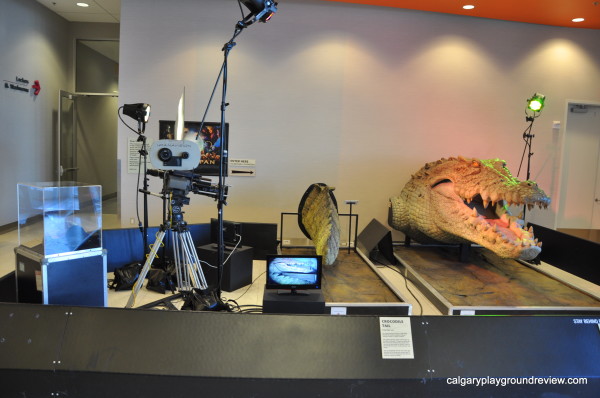 Before you even enter the exhibit, you can be a puppeteer of a giant crocodile head and tail. Gordie (almost 4 wasn't quite strong enough to move it by himself.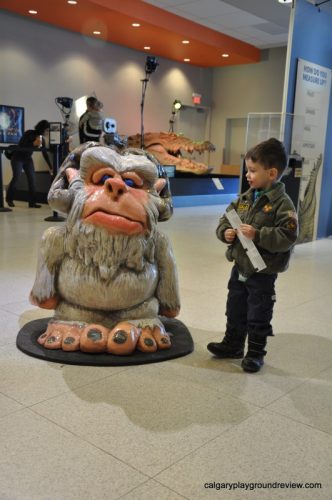 There quite a number of opportunities for kids to pull levers and push buttons to make dinosaur bodies move or mermaid tails wave.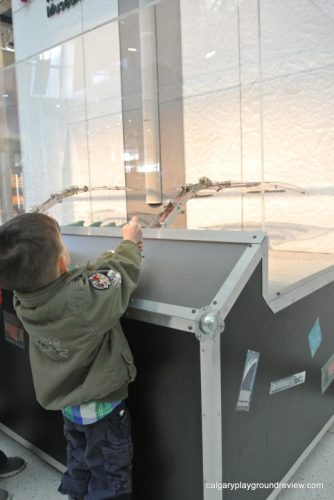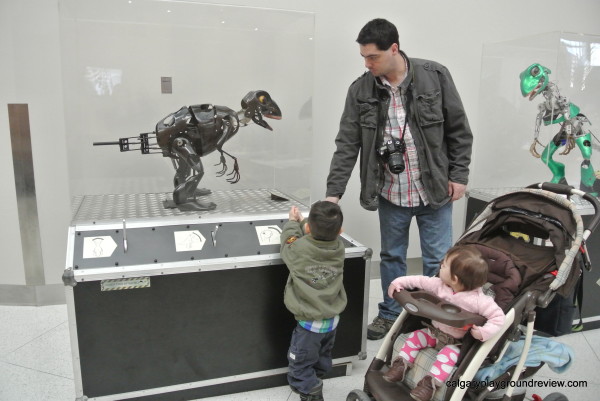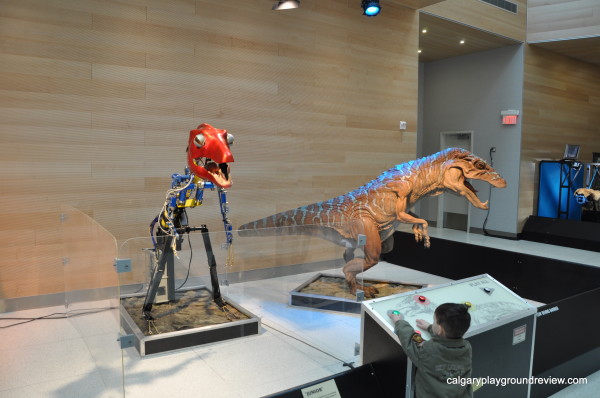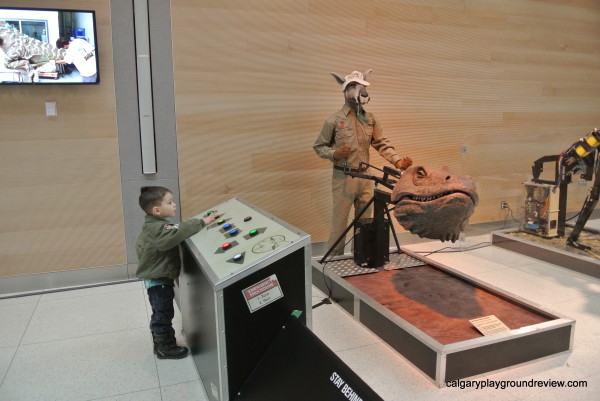 Kids can also try their hand at drawing monsters, making monsters out of clay and storyboarding.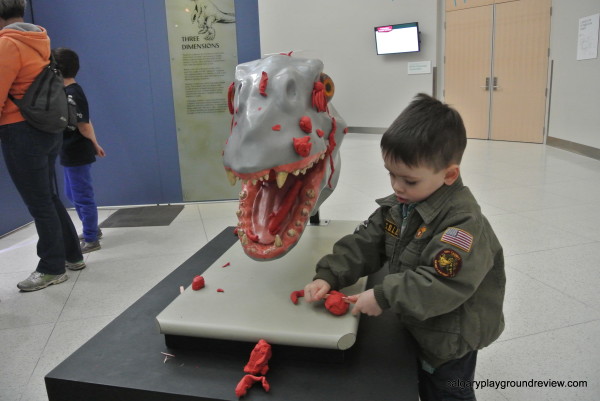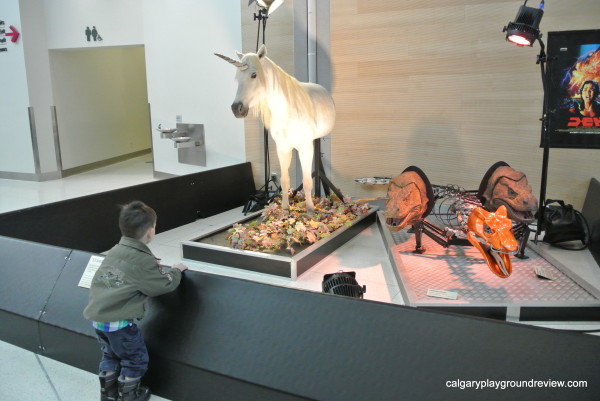 The exhibit was smaller than I had expected, it doesn't take a huge amount of time to go through. If you've been looking for an excuse to go to the science centre, it'll give you a little more bang for your buck. If you're been thinking of going back, it'll give you the opportunity to see something new.
It would also be great for special effects fans or kids who have a tendency to find movie magic a little frightening. Gordie has been asking a lot about what's real and what isn't and so this was a nice way to show him that many of the scary things on TV aren't real.
Have you been to the How to Make a Monster Exhibit? What did you think?