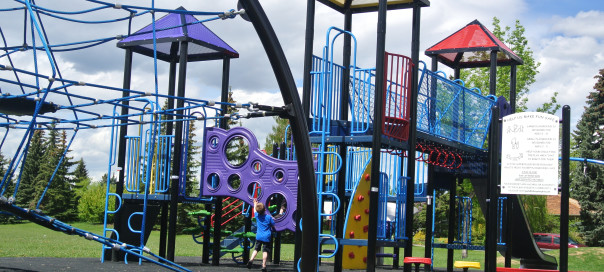 This is a list of the best playgrounds I've found in SW Calgary. Is there a playground you think should be on this list? Let me know in the comments below or e-mail me at calgaryplaygroundreview@gmail.com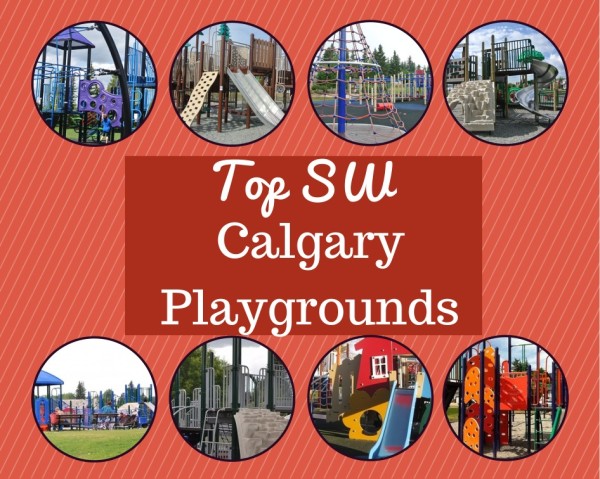 Elboya – 46 Ave & 4a St. SW
This playground is big and bright and sure to please. The playground has accessible flooring, and plenty of equipment for both older and younger kids. Making the playground even better is the landscaping surrounding it including small hills, rocks, pathways and trees.
Aspen Hills – Aspen Hills Drive near Aspen Stone Blvd SW
This playground has an attractive forest theme. Although they have things for younger children, the best part is the school-aged climber which has lots of bridges, catwalks, balconies and slides.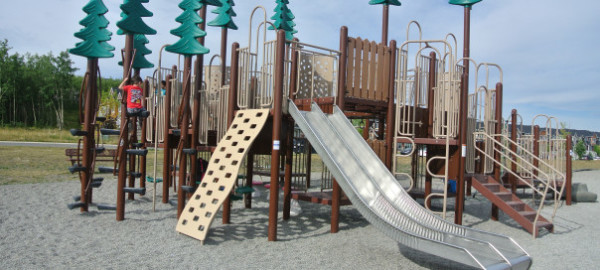 Lakeview – 34 St and 58 Avenue SW
This school playground has accessible flooring, a large climber with ramps, saucer swings and a Merry-go-round spinner (Apollo). Kids of all ages will be sure to have a good time.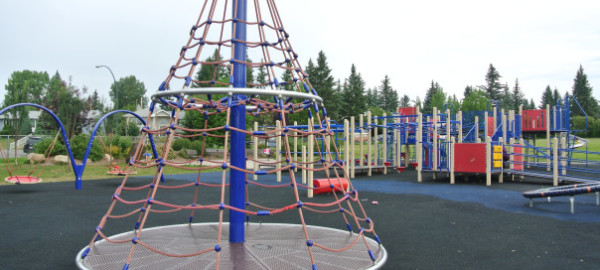 Christie Park – Christie Estate Terrace and Christie Estate Blvd SW
 This playground has a treehouse theme and lots of green space surrounding it to run around. t's perfect for toddlers, preschoolers and younger school-aged kids.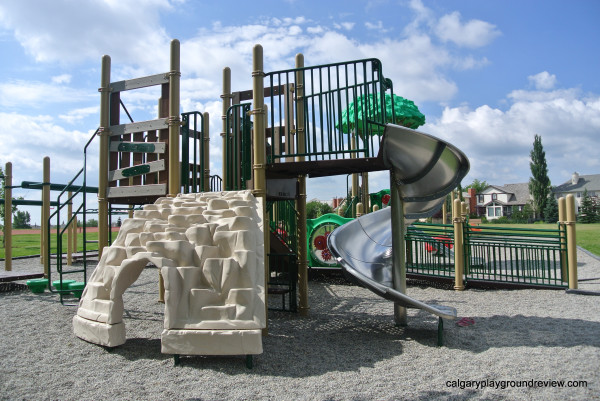 Kelvin Grove – 73 Ave and Kerfoot Cres SW
This is large with a lot of challenging features for bigger kids and a great preschool climber with a wobbly bridge and ramp for younger kids. It also has 6 swings and to top it off there is another great playground across the field at Chinook School.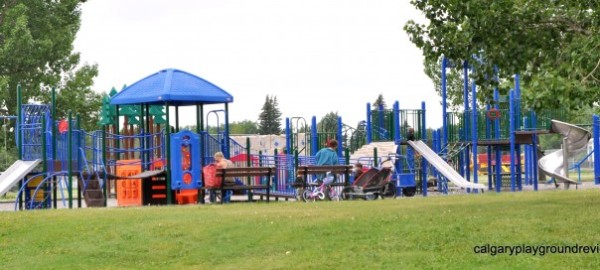 Britannia – Crescent Park & Imperial Blvd SW
This playground has a large accessible area with fantastic climbing equipment for older and younger kids. There's a separate area with pea gravel flooring that has swings, more fun climbing equipment and a large merry-go-round spinner.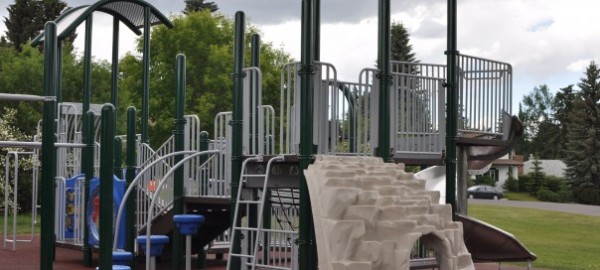 Coach Hill/Patterson Heights – 60 Patterson Boulevard SW
This playground is great for all ages. This playground features tons of climbing equipment, saucer swings, a merry-go-round spinner (Apollo) and nice big trees.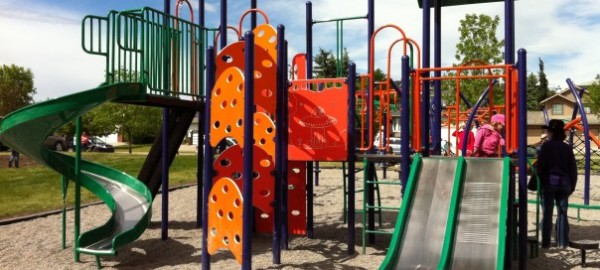 Springbank Hill – Springborough Blvd & 26 Ave SW
Great for kids of all ages. The ramps and accessible flooring make it great for early walkers or those unsteady on their feet. The large spinner is extremely popular with the kids at the park and unlike some is well balanced and easy to spin. The large climber is designed so kids can move around it and almost never have to touch the ground.
Mayfair – Malibou Rd & Medford Pl. SW
This attractive community playground is located a a lovely little park with large mature trees. It has accessible flooring, an adorable preschool climber, school-aged climber with a ramp, a saucer swing and more.
Millrise – Corner of Millrise Drive and Millrise Way SW
This playground features plenty of choices for climbing and spinning and the rock features give it a cool look
Honorable Mention
South Glenmore Park – 90 Ave. & 24 St. S.W.
This playground has been on my top playground list before but I ended up cutting from this list. The playground itself still have a lot of play value, but is not the stand out it once was. The spray park in the centre of the playground and it's location in the beautiful South Glenmore Park make the playground much more than it would be alone. This play space is super popular on the hot days in the summer.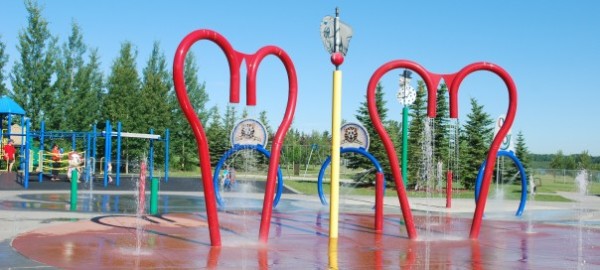 What playground would you add to this list?