This is a list of the best playgrounds I've found in NE Calgary. Is there a playground you think should be on this list? Let me know in the comments below or e-mail me at calgaryplaygroundreview@gmail.com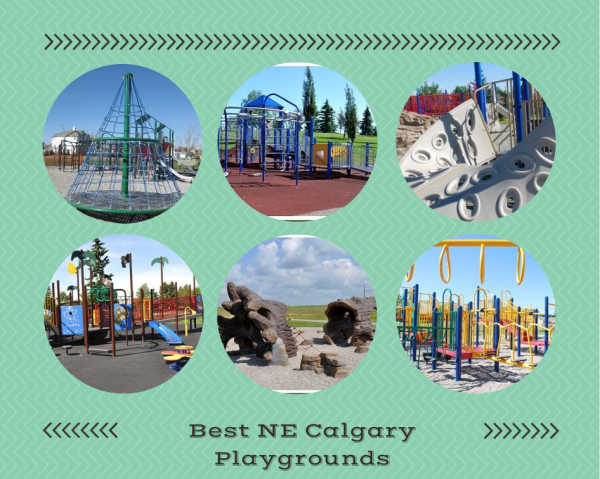 Westwinds/Castleridge – 233 Castleridge Blvd. NE.
Located on the South side of Prairie Winds Park this playground features accessible flooring, saucer swings and a huge Merry-go-round spinner (Apollo).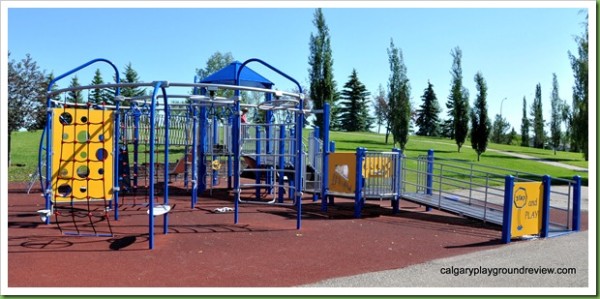 Near Saddlebrook along the Eastern portion of the Greenway just South of Stoney Trail.
This playground is a little hard to get to, but it's worth making the effort. The climbing features are shaped like bears, rocks and logs making it different from your typical Calgary playground.

Vista Heights – 1820 Valleyview Rd NE
This playground is geared towards toddlers and preschoolers. It features accessible flooring, a cute jungle theme and equipment perfect for their smaller size.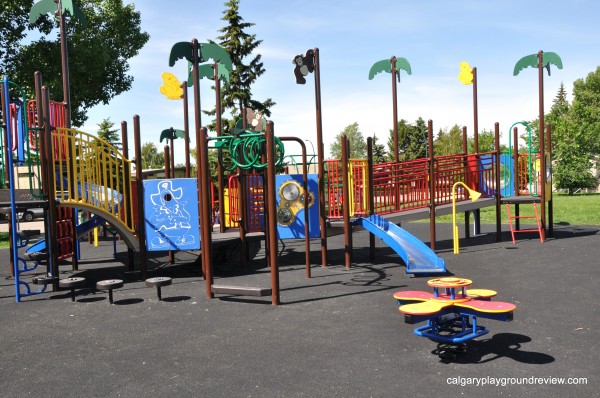 Coral Springs – Coral Springs Blvd & Coral Shores Dr NE
This playground features a large climber, a saucer swing and a large Merry-go-round spinner (Apollo).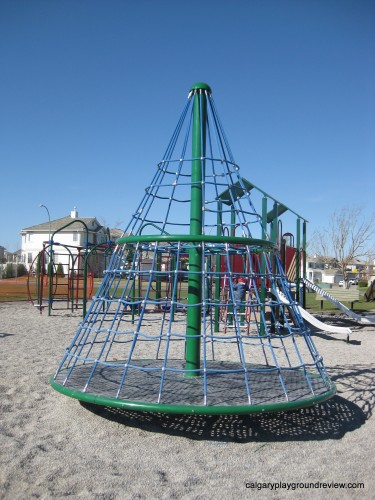 Marlborough– 4777 Maryvale Dr. NE
This school playground features a huge interconnected climber and is great for older kids. It lacking in shade, but has a large merry-go-round climber (Apollo) and plenty of slides and bridges.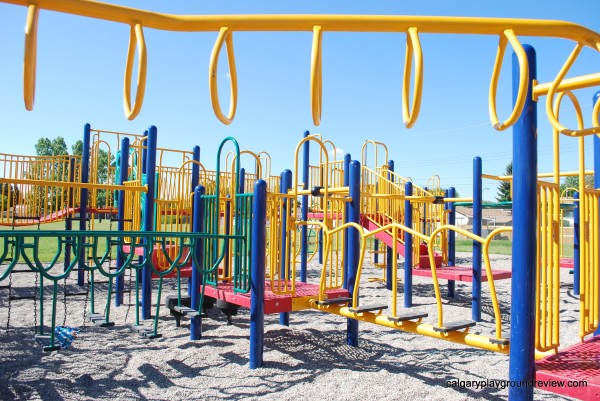 Marlborough Park –  Madigan Dr. and Manora Dr. NE.
This school playground has a firetruck feature that younger kids will love and tons of different climbing equipment for older kids.
What playground would you add to this list?