Every year I find more great playgrounds in Calgary making it harder to decide on my best playgrounds list. About half of this year's playgrounds are new to the list, and half were also on last year's list of Calgary's Best Playgrounds. What's your family's favorite playground? Did I miss a playground that you think deserves to be on the list? Let me know in the comments below.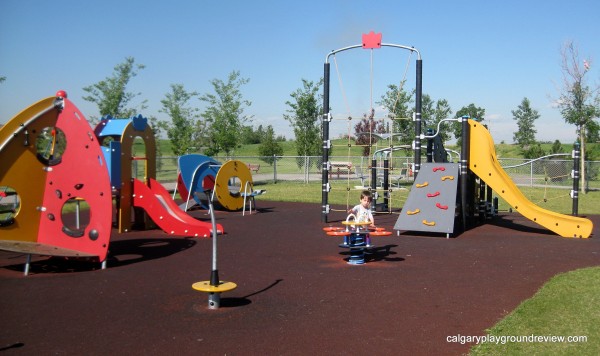 Location: Dover- 28 St and 30 Ave SE
This is a beautiful park with two excellent accessible playgrounds. The preschool playground is in a fenced in area along with the spray park allowing for a lot of safe freedom for even the littlest kids. For school-aged kids there is a large playground within sight just up the hill that will both challenge and engage them. Both playgrounds have a type of equipment that is uncommon in Calgary and allow kids to take age-appropriate risks.
Note: Prince's Island Park is closed as of June 30 due to flood damage.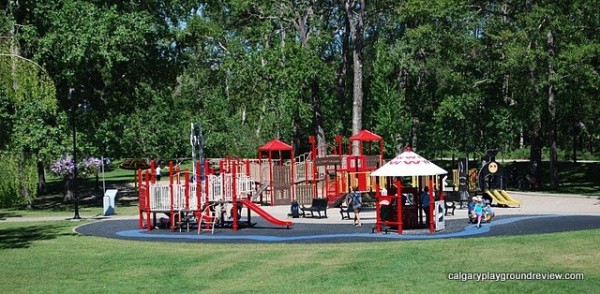 Location: Prince's Island Park, just north of downtown.
This is a definitely a destination playground. The surrounding park area is gorgeous, complete with pathways, mature trees and the surrounding river. During the summer months you can also walk over to the wading pool at Eau Claire. The playground itself is one of the largest in Calgary with something for everyone. The Calgary theme completes the package.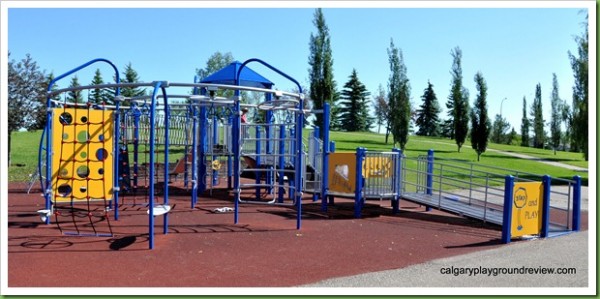 Location: Westwinds/Castleridge – 233 Castleridge Blvd. NE.
This new playground is extremely popular – it is located in Prairie Winds Park which also features a huge hill that is great for plane watching and a large wading pool. The playground has accessible flooring throughout and has equipment for kids of all ages.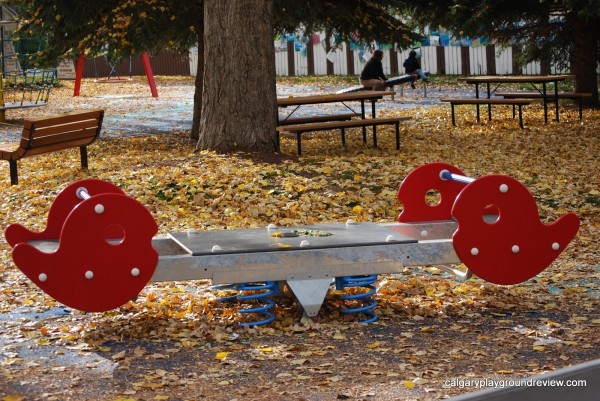 Location: Inglewood – 14th St and St. Monica Ave SE
This park is a real gem. It is truly a community space with a playground that extends throughout the entire park. There is a Gazebo, plentiful seating, beautiful, mature shade trees and soft fall carpet flooring. Children of different ages can play together on most of the playground equipment, just in different ways. It is accessible for children and adults alike with low motor skills.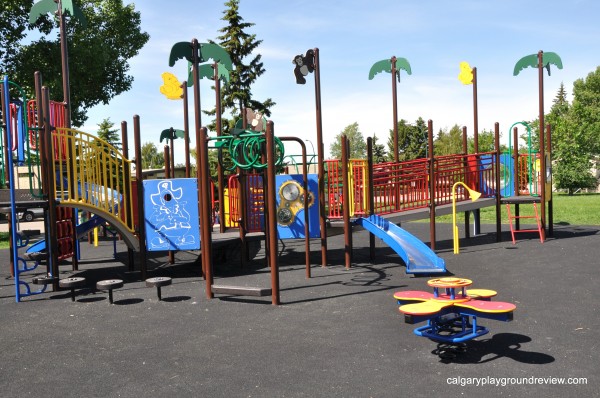 Location: Vista Heights – 1820 Valleyview Rd NE
Another new addition this year, this playground has a cute jungle theme and is designed for kids 5 and under. It has a ramp system that crawlers, early walkers and will love, musical panels and more. If you have a toddler looking for a challenge, this playground is a must see.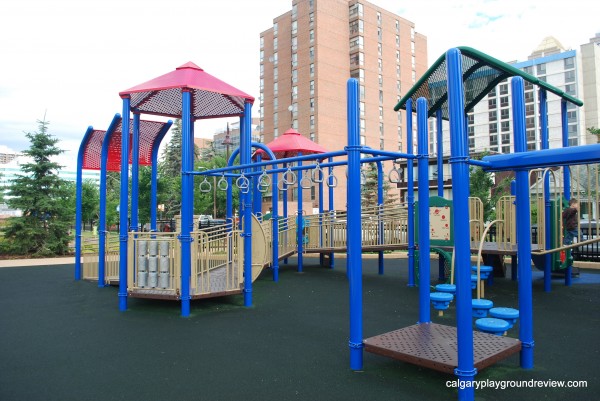 Location: Downtown – 225  13 Ave. S.W. (also known at 13 Ave Park)
This Downtown playground is located in the same park area as the Parks Foundation Calgary office so it's no surprise the playground is excellent. The western theme on the preschool structure provides a great opportunity for imaginative play. Crawlers and early walkers will enjoy the accessible flooring and the ramps. This playground would be a perfect place to take kids with a wide range of ages or ability levels. They will all be able to have a great time on this equipment.

Location: Kelvin Grove – 73 Ave and Kerfoot Cres SW
This playground was my personal favorite for climbing around on with my son. It features a cute woodland theme, a preschool climber, a rope bridge and lots of swings. As an added bonus there is another great playground at the school across the field.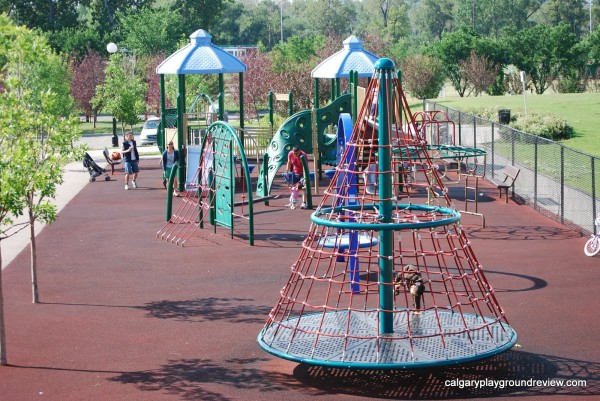 Location: 9th St and Centre Ave NE.
This playground really shows what you can do with a only a modest footprint. It provides lots of different activities for little kids and big kids and with the ramps and recycled tire flooring, it's accessible too. Every community should have a playground as good as this one.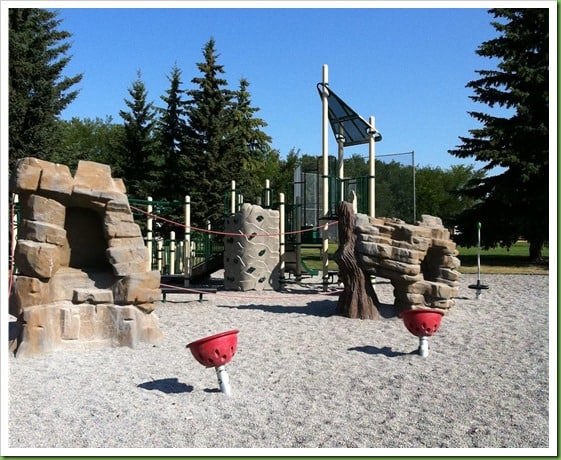 Location: Millrise – Corner of Millrise Drive and Millrise Way SW
Featuring a large merry-go-round climber, climbing walls, and 2 large boulders with ropes between them, this playground had plenty to challenge your kids. There are also lots of options for swinging and spinning.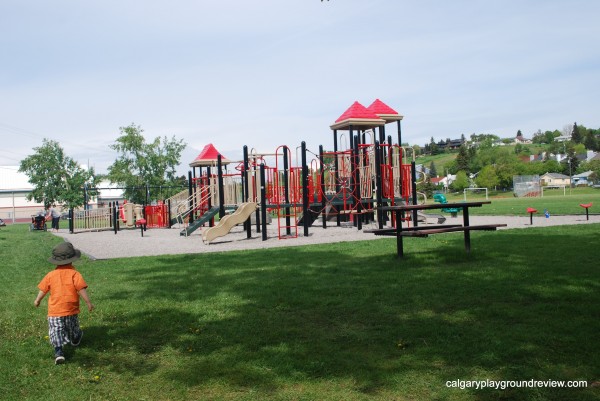 Location: 18th Street & 6th Avenue NW
This is a really well designed playground. It's obvious that a lot of thought was put into the preschool play structure. Nearly everything on it allows two children to engage in the same activity beside each other – perfect for their developmental level. The school-age play structure has a section with a bridge that is over 5 feet tall and has lots of different varied and uncommon features.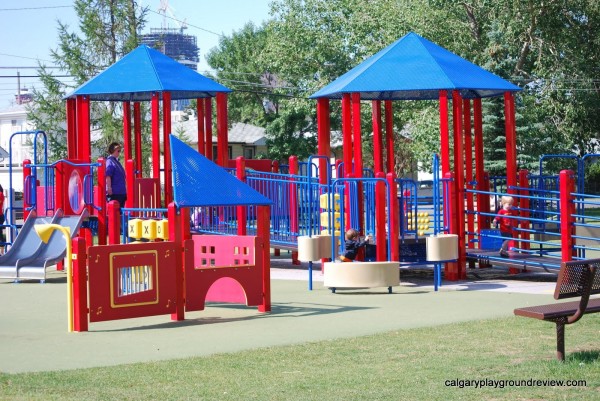 Location: Renfrew – 811 Radford Road N.E. (Beside the Renfrew Community Association – NOT the athletic park).
This playground was designed exclusively for children 5 and under. With safe fall carpet flooring and ramps there is no better playground for early walkers and even crawlers. More proficient walkers will love the independence they can have on the wide variety of equipment that is just their size.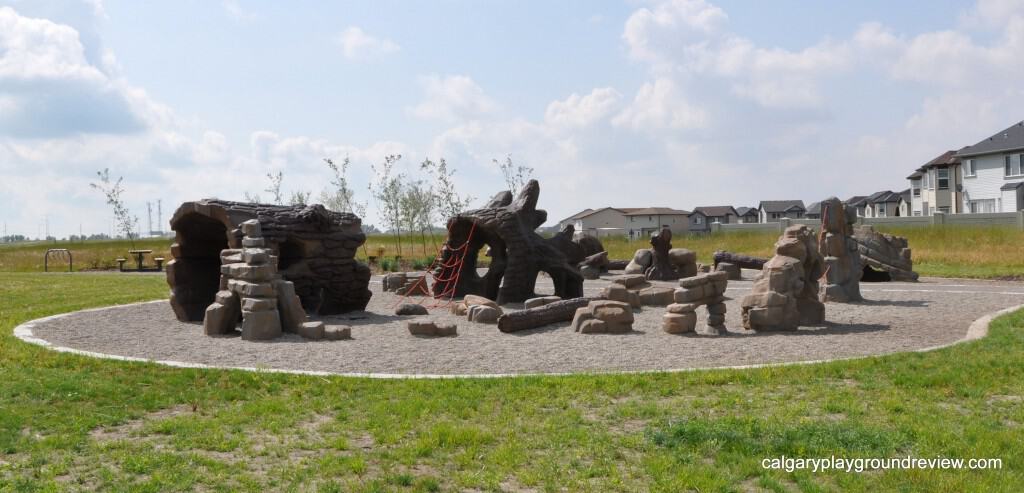 Location: Near Saddlebrook along the Eastern portion of the Greenway just South of Stoney Trail.
This is one of Calgary's most unique playgrounds. It is not the easiest playground to get to but it is worth the short walk. This playground will provide a different kind of challenge for both big and little kids.

Location: Albert Park – Radcliffe Crescent SE
This playground can be found in a lovely little park that is complete with large shade trees and a gazebo. The playground is excellent with ramps and accessible flooring and lots of options to challenge your little kids and bigger kids as well.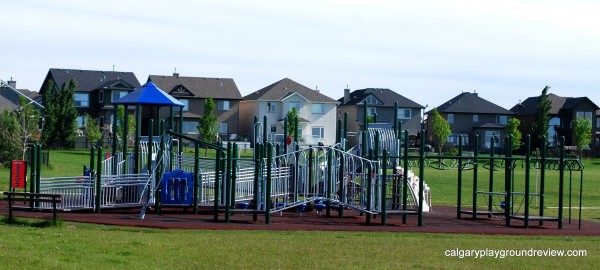 Location: Springborough Blvd & 26 Ave SW
This playground has something for everyone. The largely accessible flooring and ramps make it really great for early walkers and the large climber is set up so kids can get around without having to touch the ground. It also has a really popular spinner which is really easy to turn.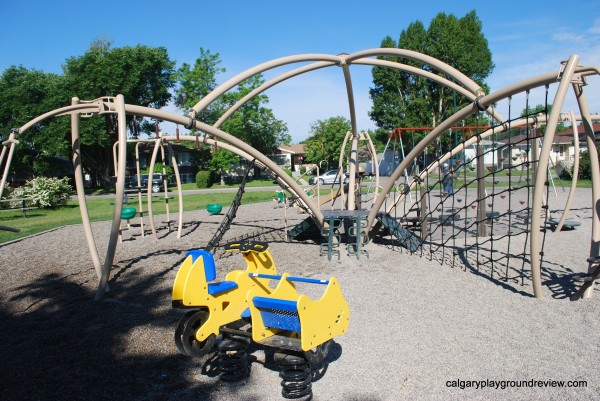 Location: Winston Heights – 22 Ave & 7th St NE
This playground has a sprawling interconnected climber that is unique in Calgary. Although this playground will appeal to younger children, what it really excels at is providing real challenges and group play opportunities for older children. This is not a playground that school-aged children will find boring.
Honorable Mention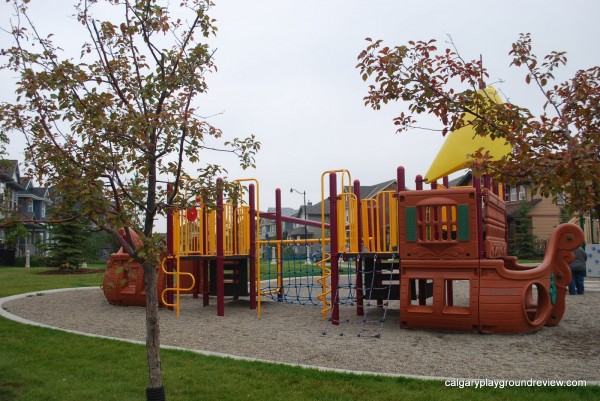 Location:Prestwick –  1 Prestwick Manor SE
Unlike many of the playgrounds on his list, this is located on a very modest park area but it is so unique I just couldn't leave it out. With a pirate ship play structure on one side and a castle play structure on the other this playground provides an amazing opportunity for imaginative play. Nothing could be cooler than playing in a castle except maybe a pirate ship. This playground is very visually appealing and provides great opportunities for pretend play.