Address: Bridgeland – 1104 1 Ave NE    http://bridgelandmarket.com/
Season: Freezer is open year round. Ice cream by the scoop is set up seasonally.
Special diet options: dairy free sorbet
Ice Cream: Several hard ice cream flavours from Made by Marcus
Other frozen treats: Made by Marcus ice cream bars, TopPop hand made popsicles, take home containers of Made by Marcus ice cream
Other Options: Bridgeland Market is a small specialty grocery store with many options including a deli.
I was looking for a place to try Made by Marcus ice cream and TopPop popsicles. There are other locations for each of them but Bridgeland Market carries both making it an ideal choice.
Bridgeland Market is a small grocery store that specializes in products from regional suppliers located along 1st street in the heart of Bridgeland.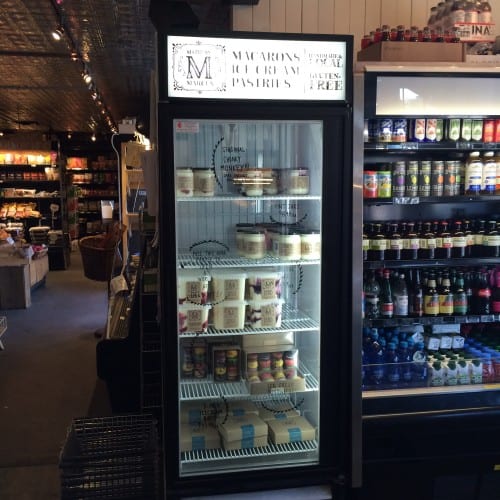 Made by Marcus is locally made, artisinal, hand crafted ice cream. They also make ice cream sandwiches, ice cream bars, frozen yogurt and macarons.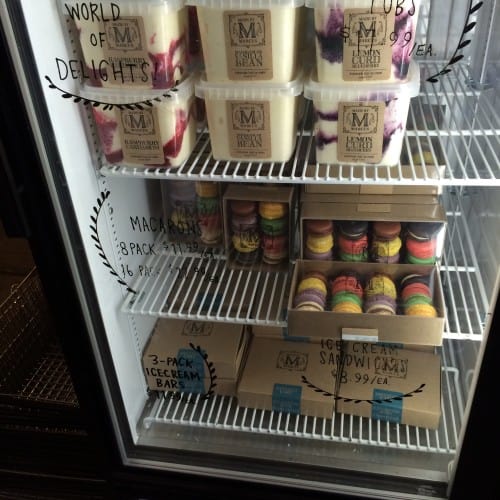 The Bridgeland Market sells ice cream bars and scoops of ice cream as well as take home containers of ice cream, packs of ice cream bars and packs of macarons. While we were there they had a few flavours of ice cream, one dairy-free option and one kind of ice cream bar.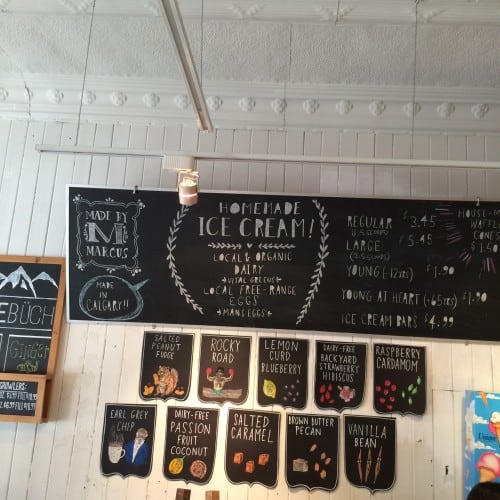 The flavours are usually a little out of the ordinary such a raspberry cardamom, and lemon curd blueberry but they have some more typical ones like rocky road as well. They have a kids (and senior) cones, as well as regular and large cones.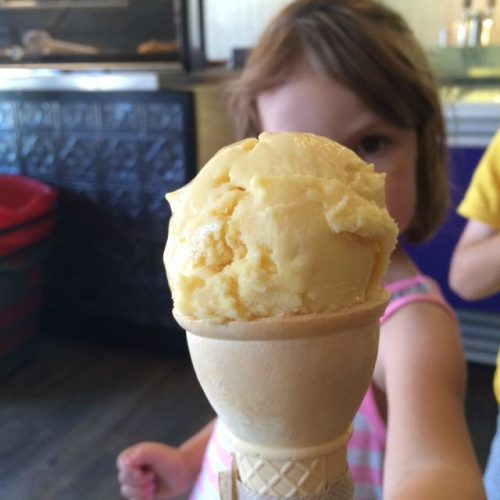 The kids both got a kids scoop of the dairy-free passion fruit coconut. I tried a little and it was really tangy.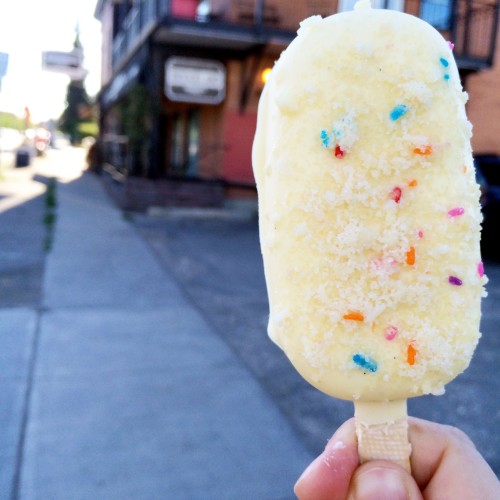 I tried a birthday cake ice cream bar. I would not normally pick birthday cake but it was the only ice cream bar flavour they had available. I found it a little too sweet for me but I would love to try another flavour another time.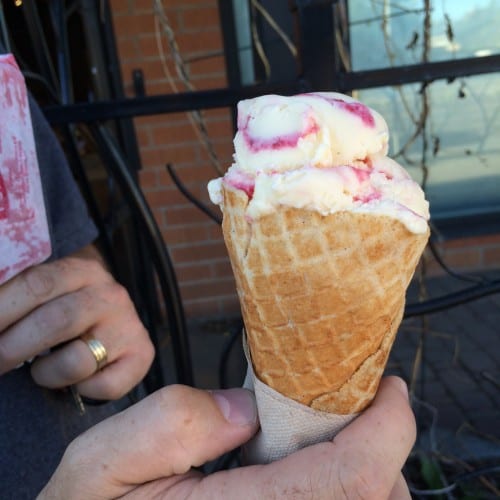 My husband had a large waffle cone of raspberry cardamom. I tried a little and you can tell that it is really good quality ice cream. He also enjoyed it but probably wouldn't have picked that flavour had the selection been larger.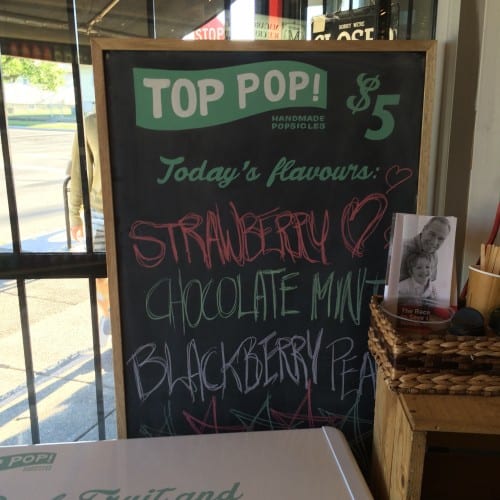 Bridgeland Market also has locally made Top Pop Popsicles.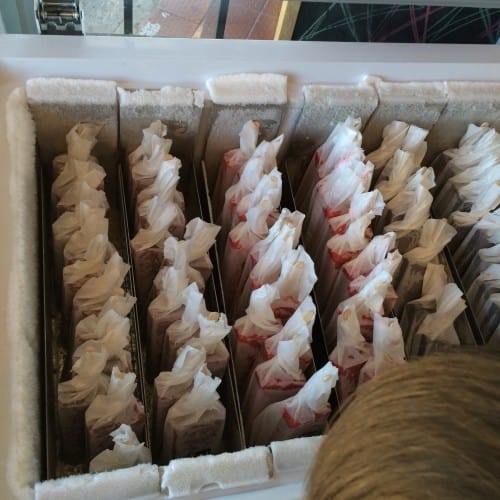 We tried strawberry and chocolate mint. You can tell that the strawberry popsicle was made with real fruit and the chocolate mint was the best fudgesicle I have ever had.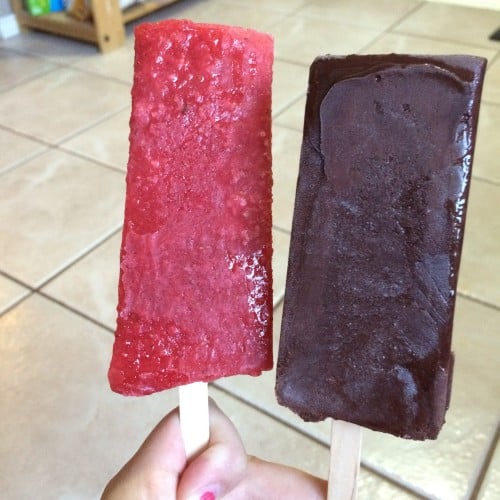 Have you tried Made by Marcus Ice Cream or Top Pop Popsicles? Have you been to the Bridgeland Market?