Location     map              http://coffeeandscream. com
Community – Cambrian Heights/Highwood – 555 Northmount Dr. NW
Gordie's Review (3.5  years old)– driving the cars!
Nicky's Review (10 months old) – Loved the baby toys!
Cost: $6.65 per child 8 months to 6 years.
Age Range: 6 and under.
Footwear: Socks. Socks can be purchased if you forget.
Safety Features/Concerns: The door to the play area is locked. To get out you have to push a button on the wall while you turn the handle.
Play Area Features: Little Tykes climbers, play houses and kitchens; ride on toys with a driving track; baby area with soft play mats.
Additional Services: Full service coffee bar that is accessible to the public. The coffee shop is separated from the play area with a locking door, but parents can access the cafe items through a window.
Overall:
Coffee and S'cream is my favorite place to have coffee with a friend while our toddlers and preschoolers play. It's large enough that even older preschoolers can get some solid exercise and be entertained, but small enough that toddlers can be independent at a pretty young age.
If you have a baby, you will probably have to sit down with them. Although there is a special area for babies, it is not separated from the rest of the play area and is a short crawl away from the 'road' where the older kids can drive around. Nicky had a great time there especially with the bead maze although after a little while she did start to explore around.
Gordie has always been enamored with the road track. Sometimes it's pushing shopping carts around, this time it was riding in the fire truck. Gordie at 3.5 is still at a great age for Coffee and Scream – although you can take kids as old as 6, I probably wouldn't recommend seeking it out for kids much older than 4 unless they had younger siblings or you were meeting someone else there.
One of the things I really love is the wall of windows along the side of the play area – they make everything so nice and bright.
The busiest times of day are mid-morning – it starts emptying out towards lunch time and is always less busy in the afternoons. If your kids still nap, consider going early in the morning. Coffee and S'cream opens most days at 7am and even at 8am you basically have the place to yourself.
The food is made to order so if you're looking to stay for lunch, think about ordering about 20 minutes before you want to eat. Their sandwiches are nice and fresh and their kids menu is fairly inexpensive with options that will please even the pickiest kids. My personal favorite is the Egg S'creamer breakfast sandwich. It's cheap, but delicious. Gordie's tried pretty much everything on the kids menu at one time or another and they all look pretty good.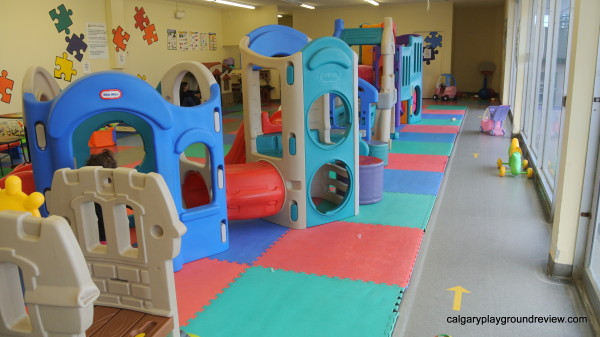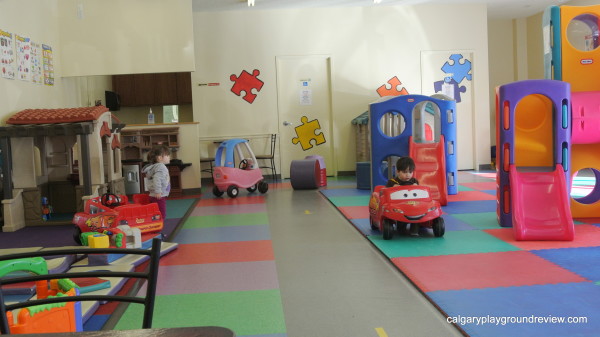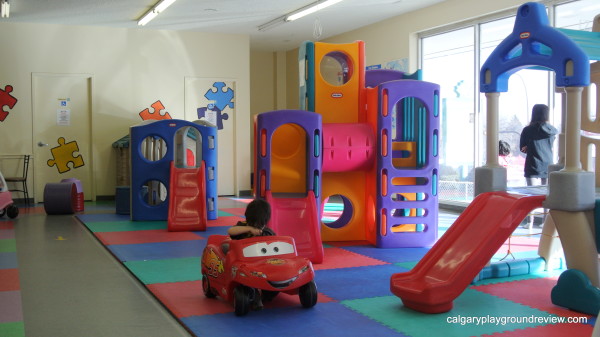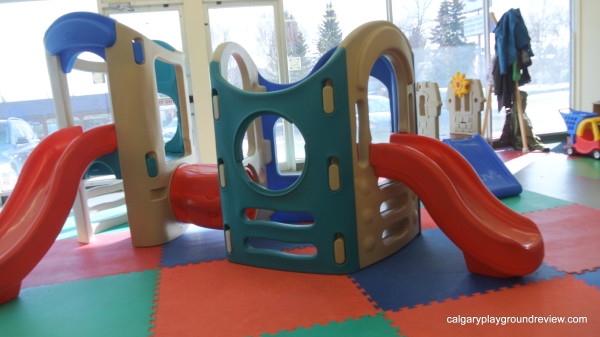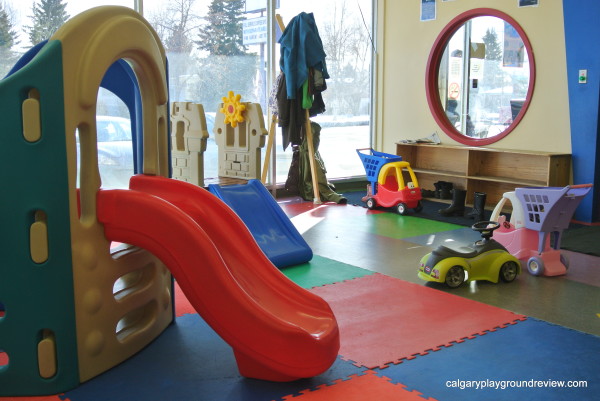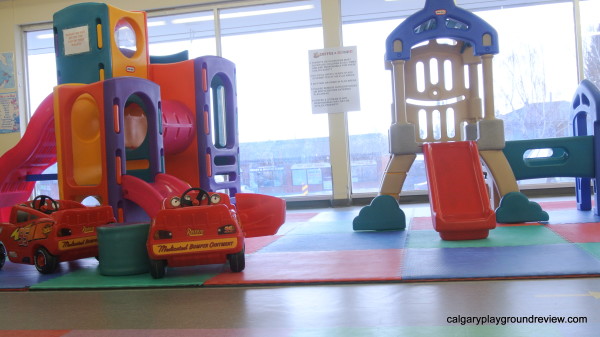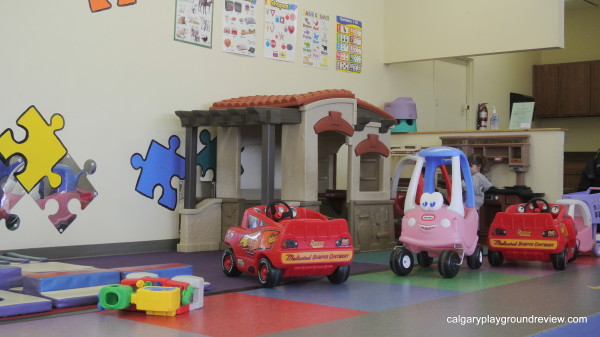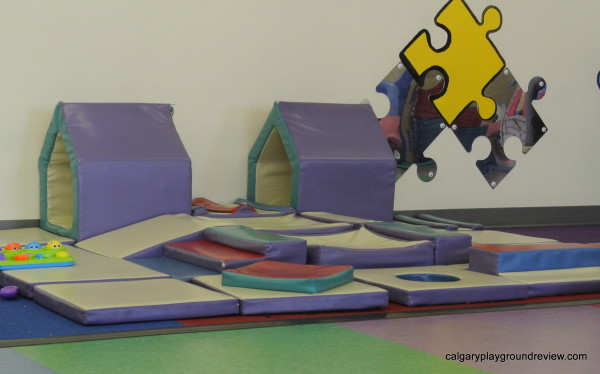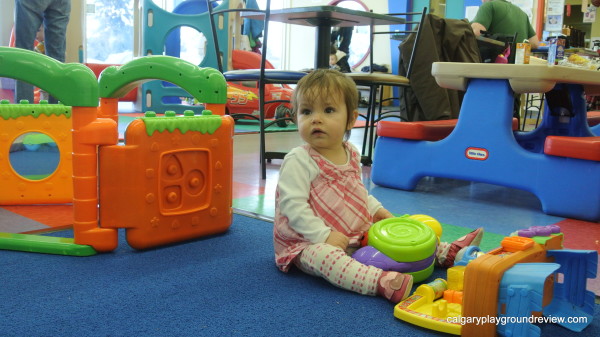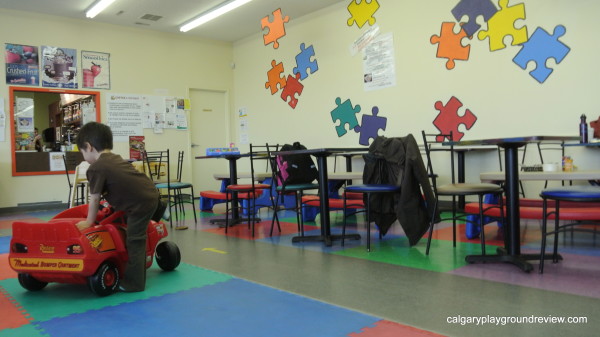 You may also want to check out our 2011 review of Coffee and Scream
Have you been to Coffee and S'cream? What did you think?