Opening July 7th!
Location:      https://www.granaryroad.com/
226034 112th St West MD of Foothills, AB – SW of Calgary (A little further South and West of Spruce Meadows)
Parking: Large free parking lot
Day Pass Cost: 0-2 year Free, 3-14 years: $13, Adults (15+) $17, Seniors (60+) $15. Admission to the market is free.
Annual Pass Break Even Point: Child – 3rd visit, Adults – 4th visit. Family Annual Pass (2 adults, 2 children) – 3rd visit.
Food Services: Onsite restaurant, cafe and casual upscale market (see more below)
I was able to visit Granary Road (without the kids) during a media event so I could get a sneak peek of Granary Road before it opened. Some things were still being completed while I visited and like all new attractions some changes will probably occur after opening. I've done my best to provide a thorough review of what Granary Road will be like so you can decide if it is right for your family. After it opens I'll go back with the kids so I can provide a 'kid tested' review of the park in operation.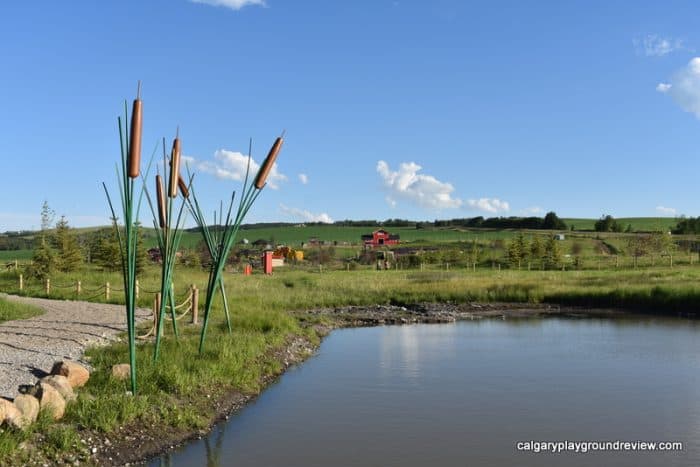 Granary Road Active Learning Park
The active learning park strives to combine fun and learning with 11 different exhibits each with their own animal, insect or agricultural theme. The themes and information align with the Alberta Curriculum and each exhibit has a learning Kiosk where you can close the curtain that doubles as a screen and watch a grade level appropriate video on the topic.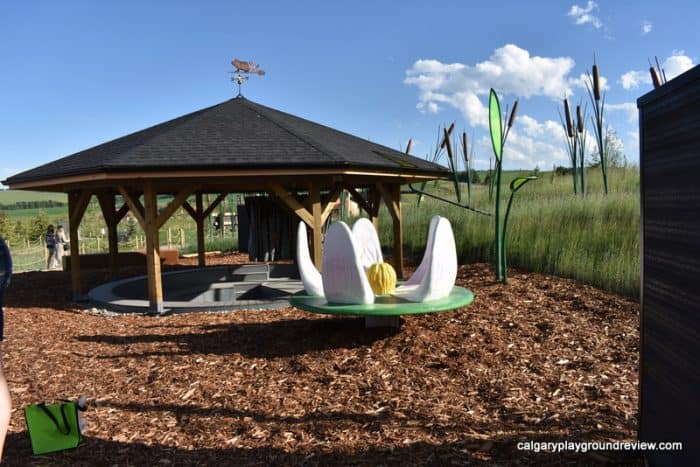 The park is huge covering 36 acres and will require a fair bit of walking. Proper shoes are probably a good idea as it is a bit of a farm-like environment and wood chip flooring is common. On our visit, it seemed a bit difficult to navigate the grounds with a stroller or wheelchair, however this may improve in the future.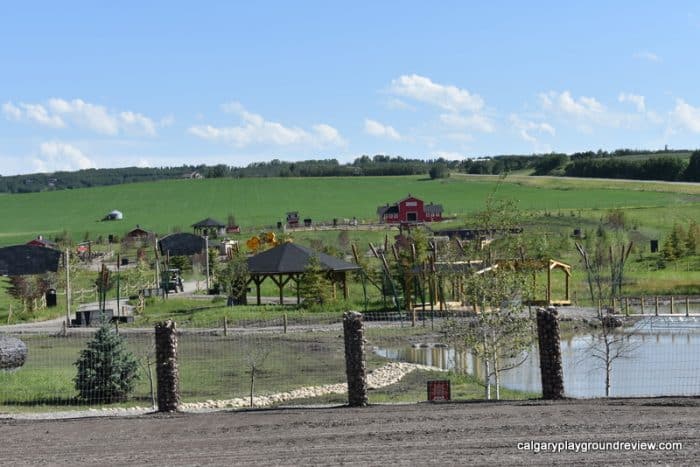 Frog Pond
Here you can hop from bubble to bubble, spin on a lily pad, jump on trampolines, and slide through the mouth of a frog.

Mushroom Meander
This is one of the most passive exhibits that primarily has informational panels and cute photo-ops.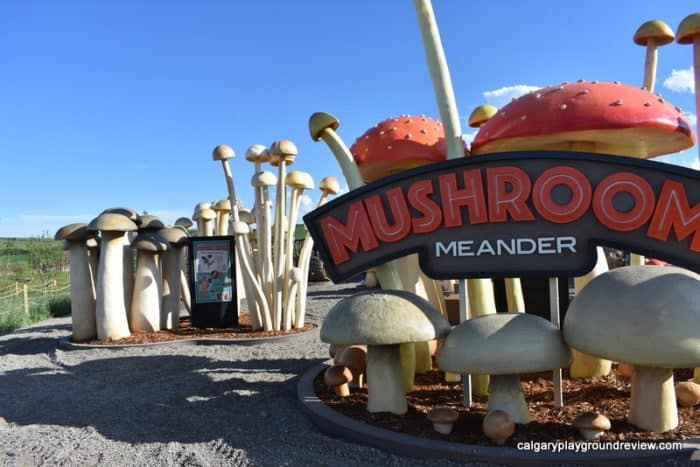 There are a few climbing features too though.
Orchard Tree House
This exhibit is all about the slides. There are several steep straight slides, twisty slides and a pear zipline (that will be manned and have a height requirement).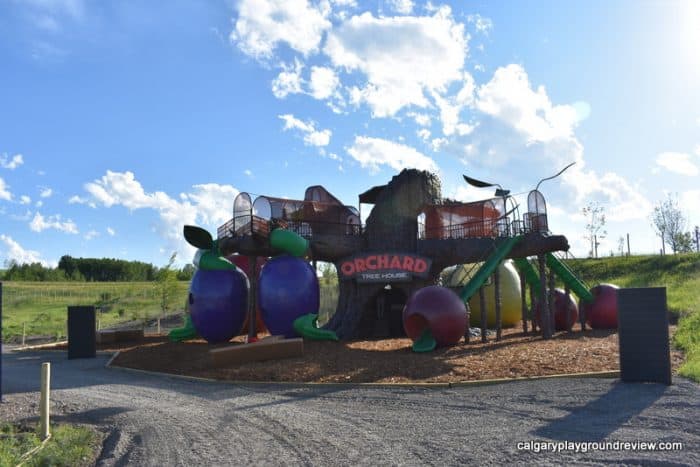 Super tall twisty slide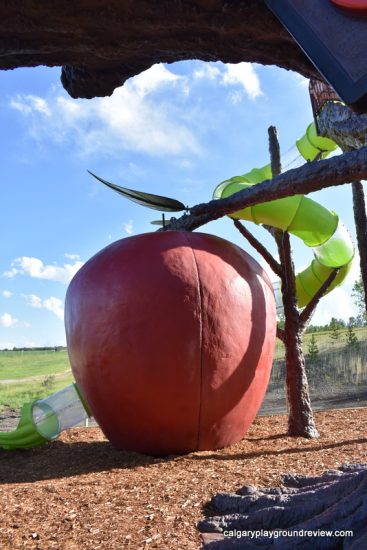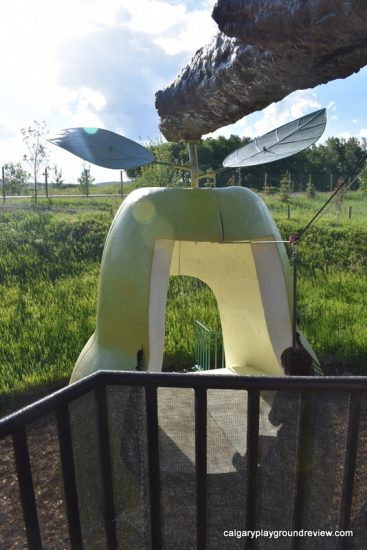 Can you see how steep that is?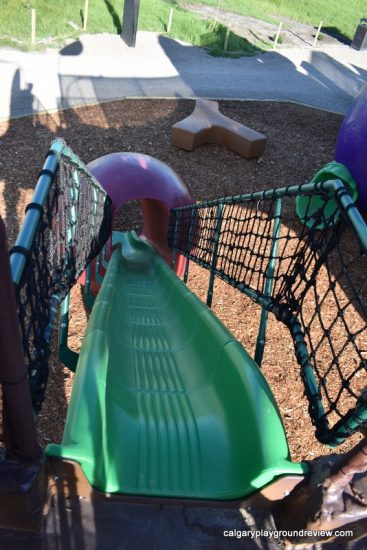 Bat Cave
This exhibit will feature actual bats as well as an echo-location maze.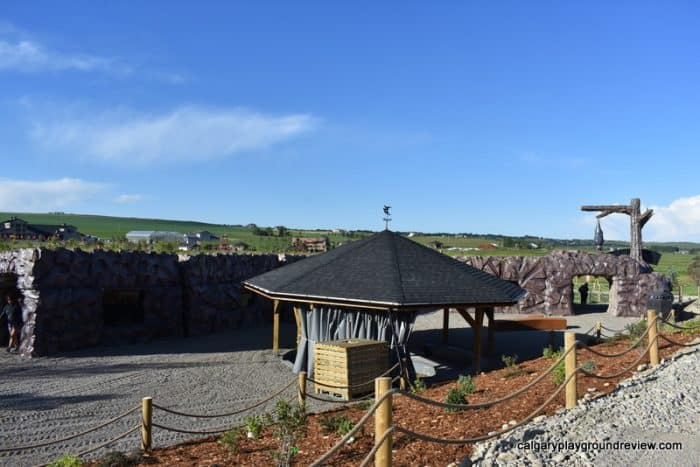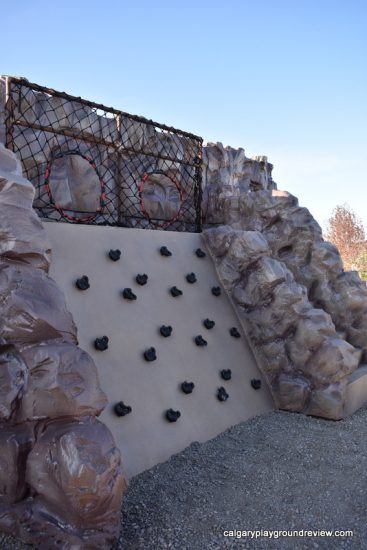 There is the maze in the background.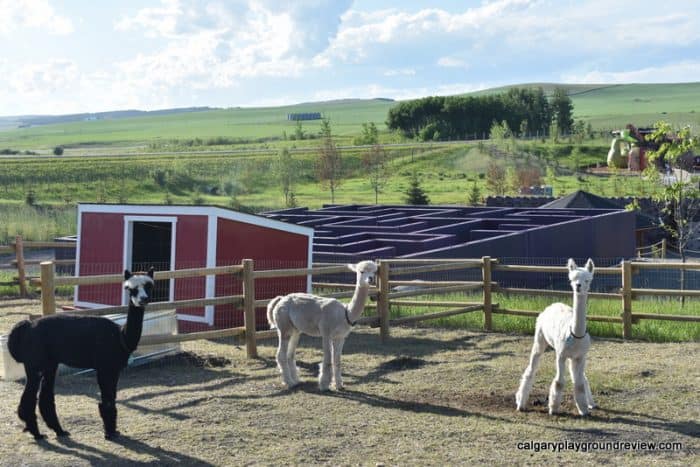 Bee Hive
This area was pretty unfinished while we were there. There will be a flower garden with information about flowers you can plant to help the bees as well as informational panels and other features.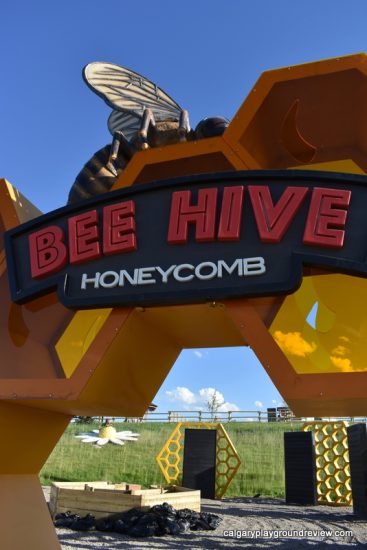 Farm Friends Petting Zoo
The petting zoo includes goats, sheep, pigs, rabbits, alpacas as well as turkeys and peacocks.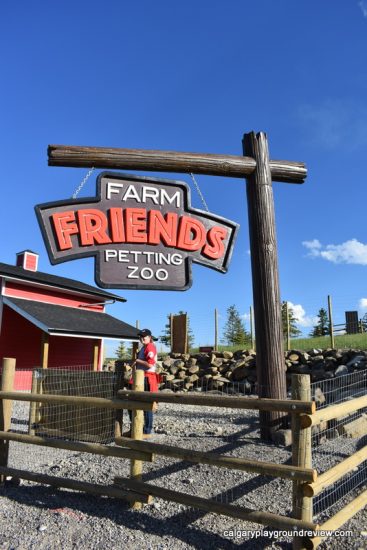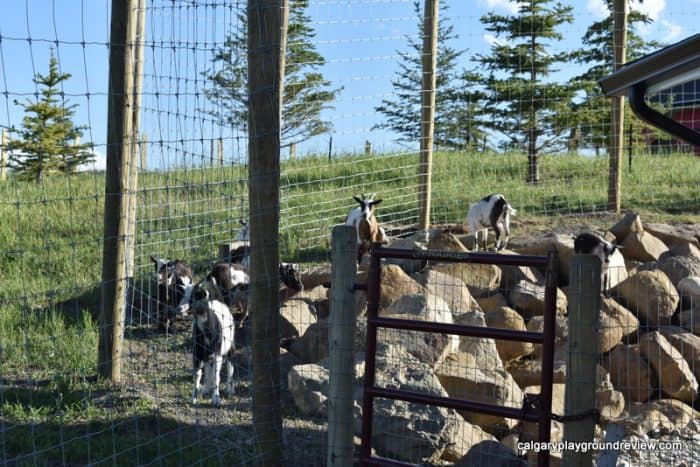 Ant Farm Adventure
This huge multi-level ant farm shaped climber is sure to be a big hit with kids.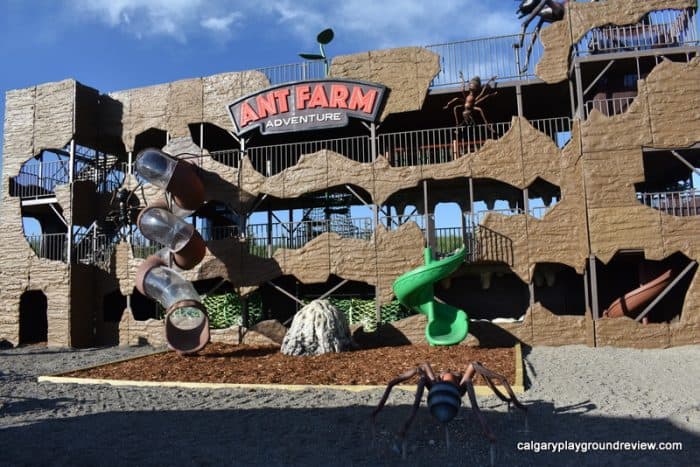 Bottom level of the climber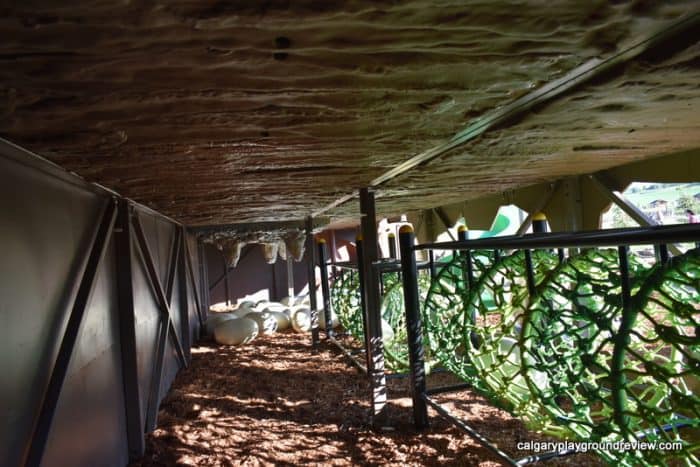 Arachnid Web
This exhibit features a spider web climber, saucer swings with web seats and spider shaped climbers.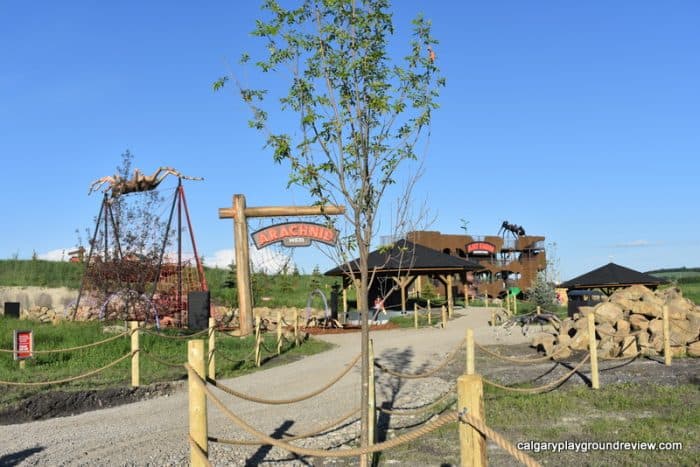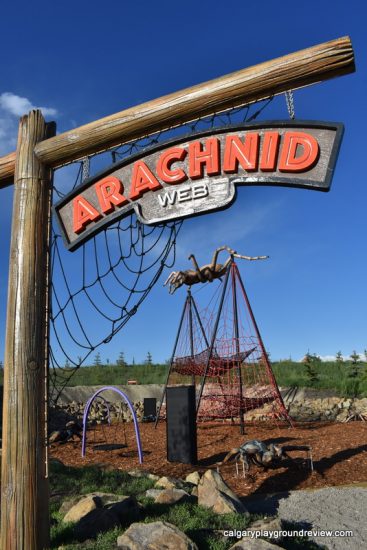 Cropland
Cropland will have learning stations and actual crops of wheat, canola, corn, sunflowers and barley.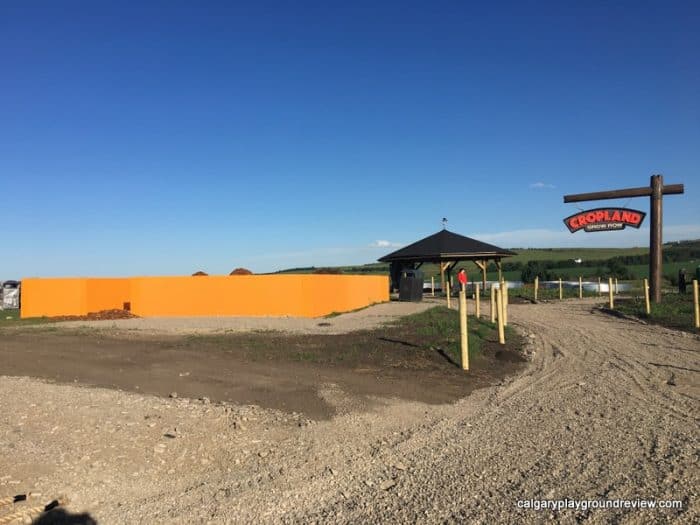 Chicken Coop
The Chicken Coop features actual chickens, large movable eggs, a chicken coop climber with wide slide and fried egg tower web climber.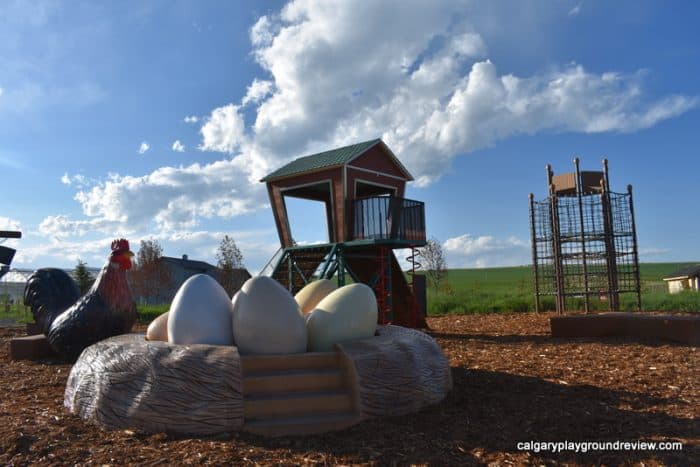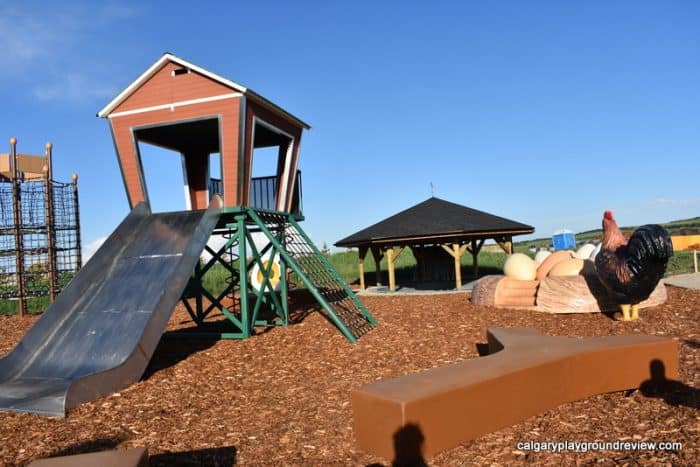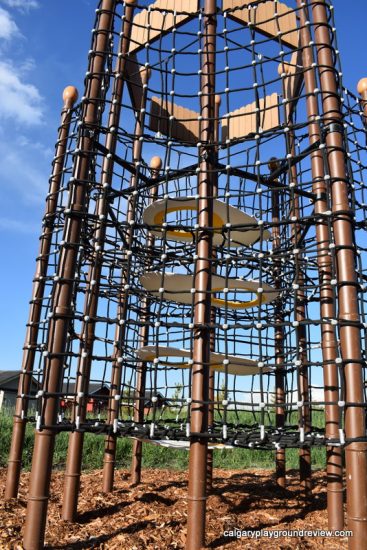 Wetlands Discovery
This area is for observing and learning about the wetlands. It features a large wetland pond as well as a developing open air wetland aquarium/terrarium.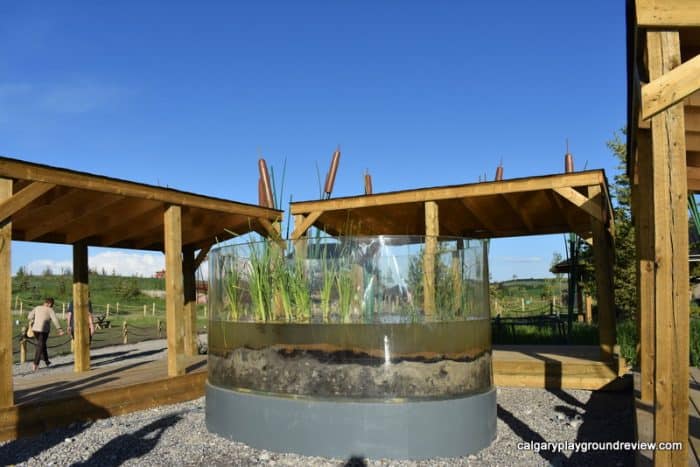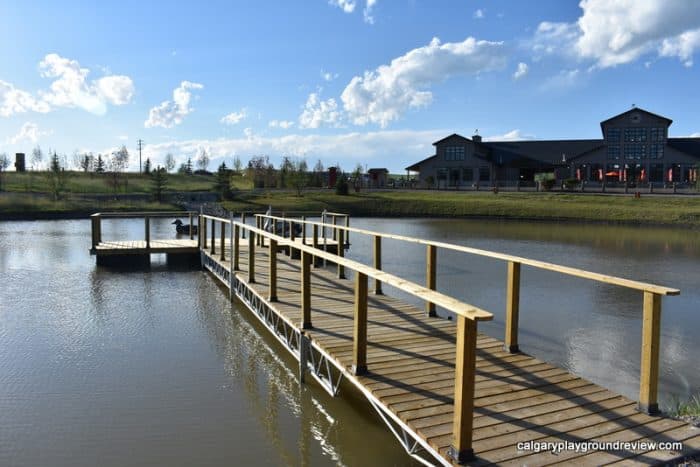 Picnic Areas
The grounds also have a few washroom locations and picnic spots.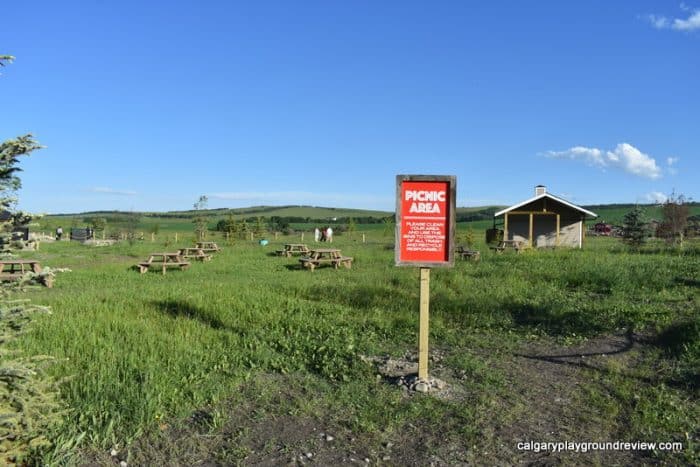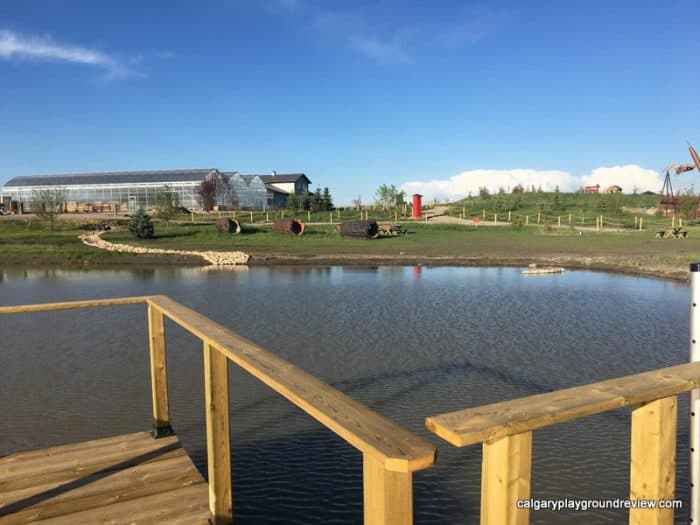 Public Market
The public market is free to enter (unless there is a special event). It's a gorgeous space with indoor and outdoor seating and I'm sure it will be a popular rental venue. It has multiple vendors and a casual but upscale feel and list of vendors.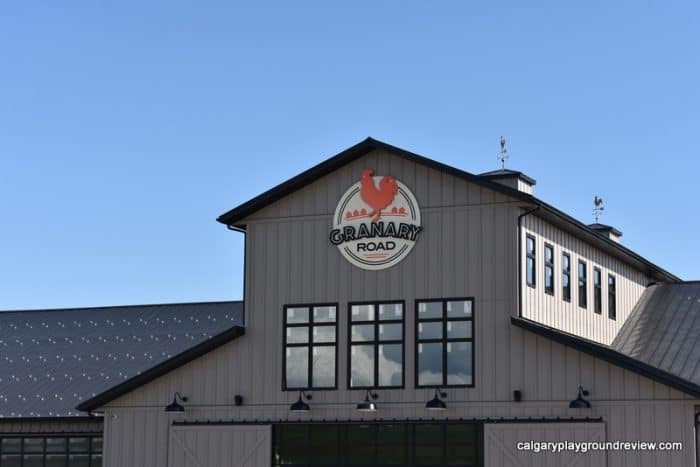 The vendors included provide a mix of things to take home, treats, snacks and meals. In addition, there is a full casual dining menu at The Bistro, an on-site bakery and a full bar at The Loft.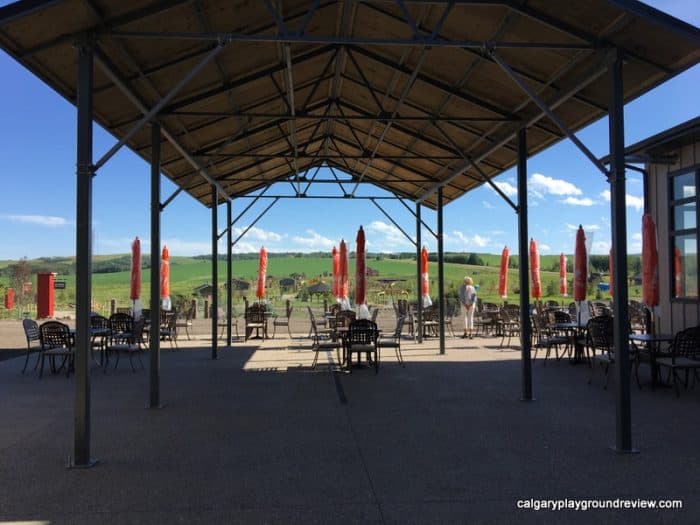 At Granary Row you will be able to find food grown by local Calgary and area Farmers as well as in the future food grown at their own on site greenhouses.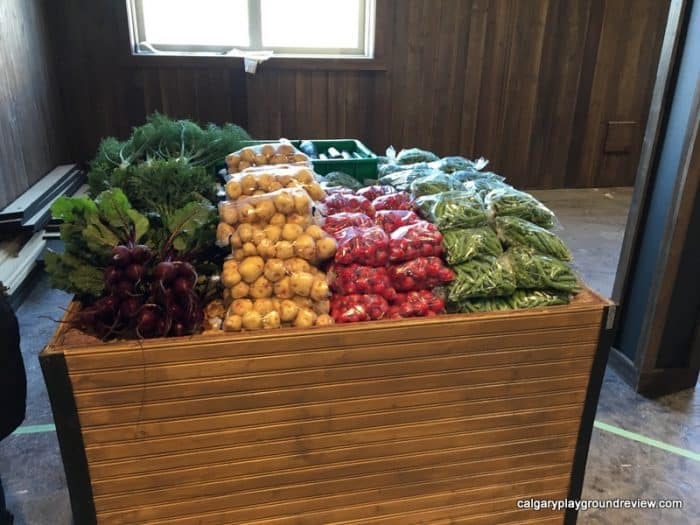 Here is a sample of some of the vendors that you will be able to find in the market.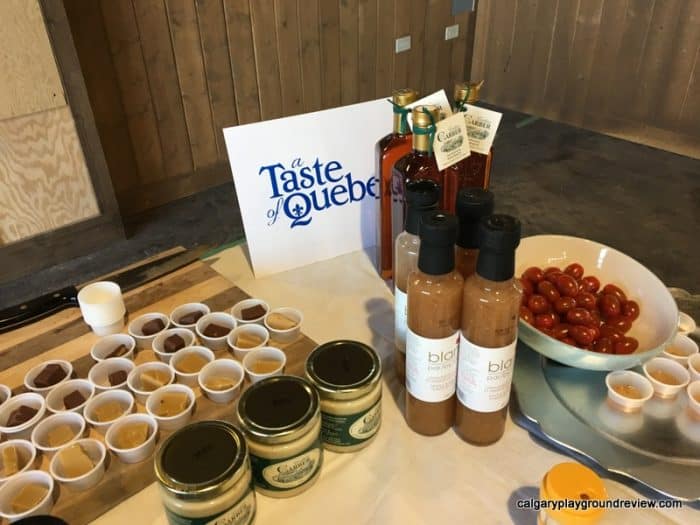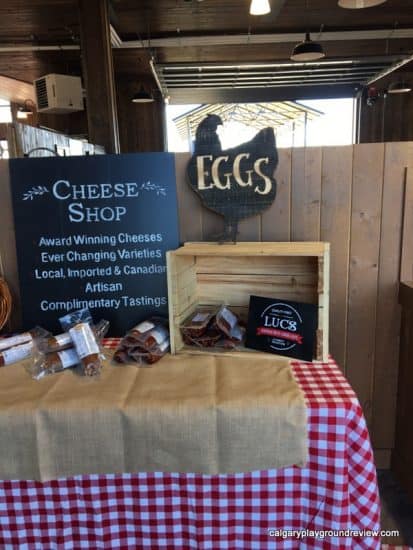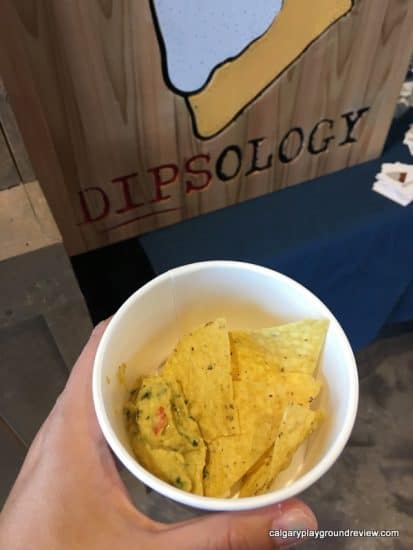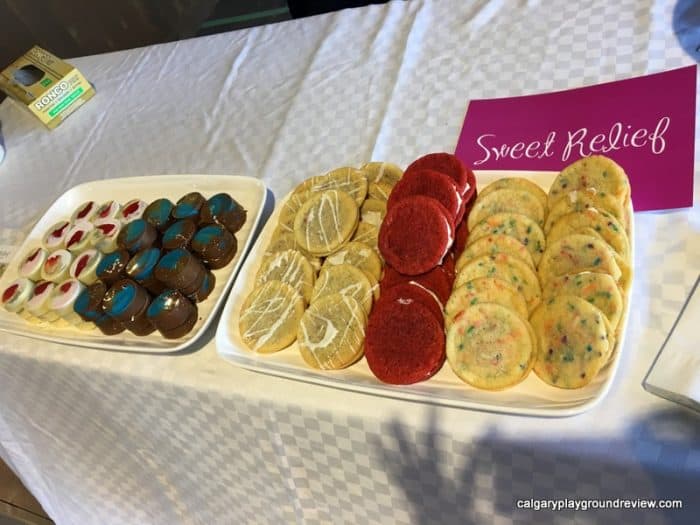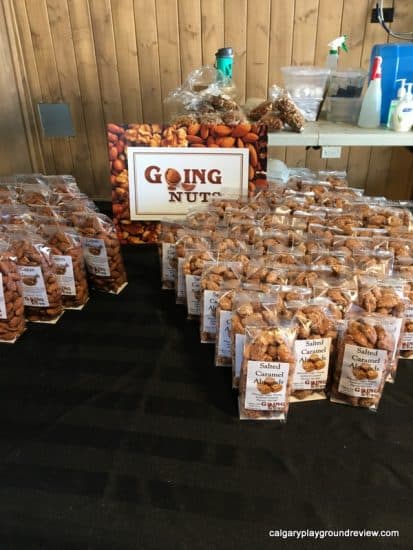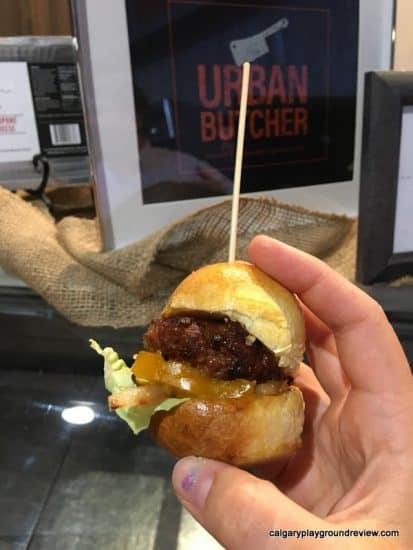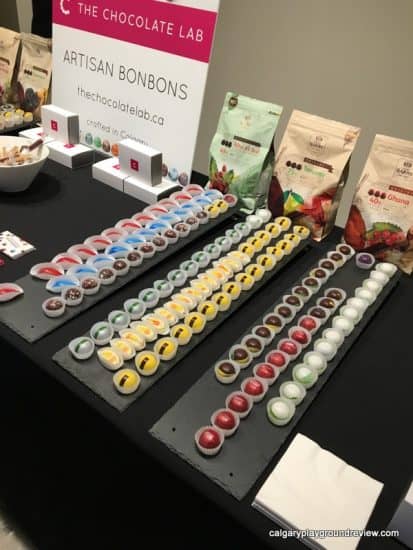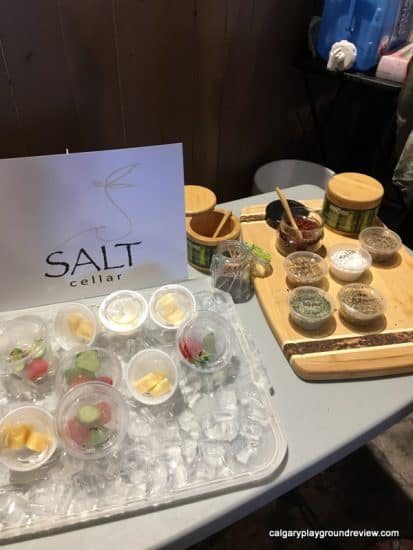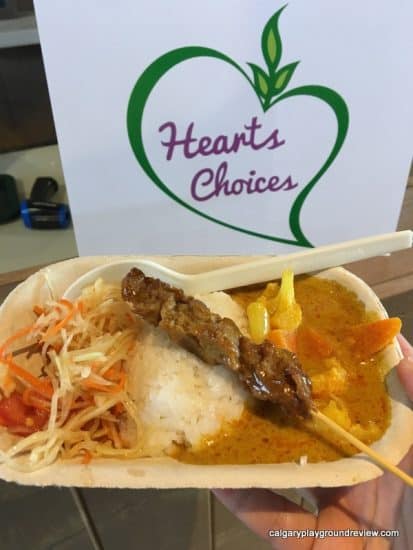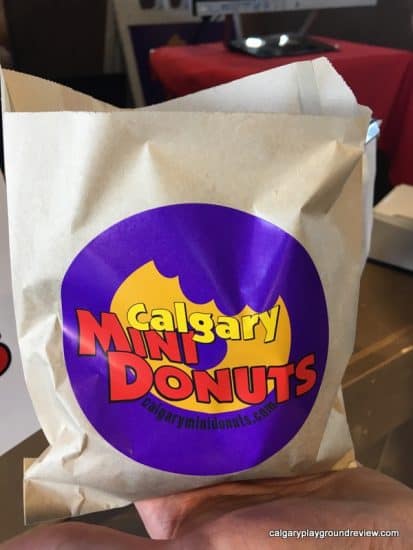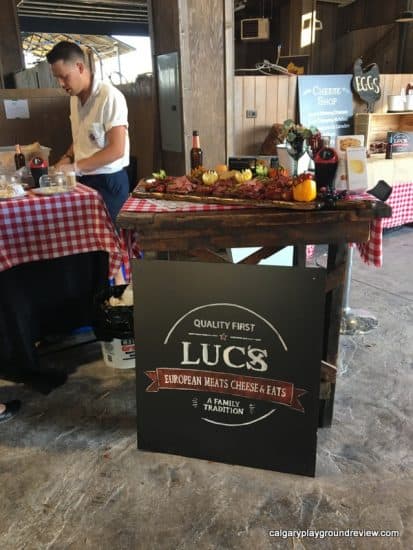 And many more too!
I think Granary Row is going to be a great addition to Calgary's family entertainment scene and I can't wait to go back with the kids. It is set to open July 7th (2017)!