(click on the title for a full review)
Check out my 2013 list of Calgary's Indoor Play Places! 
I love indoor play places. Since winter in Calgary can go on and on I think it's great that there are indoor places for kids to be active and run around. The comments can get a bit heated because while some people love a particular play area, others find it disappointing. The thing I try to remember when I am doing my reviews is that each indoor play area has their own approach and no one is the right fit for everyone. In alphabetical order, here is a short review on each to find the one that's right for your family.
Located near Sunridge Mall in the NE, Chuck E Cheese  is free to enter but requires tokens to play the rides and games.  The primary attractions are redemption games and token operated rides.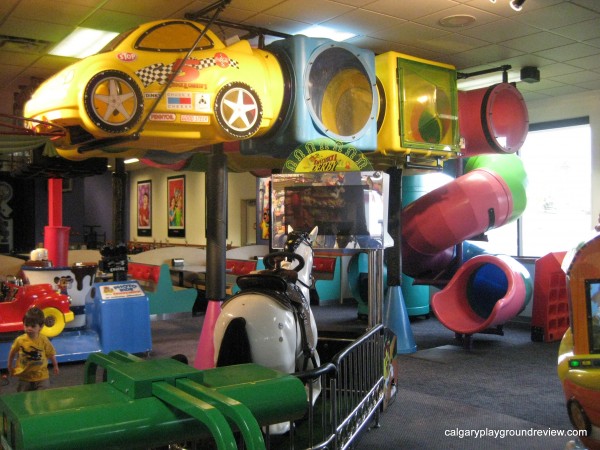 The Coffee Tot opened in Spring 2011. Since our review it has changed hands and the new owners have made some significant changes to the play equipment among other things. It is located in MacKenzie Towne and is geared towards kids under 4. Update: 2013 Coffee Tot Review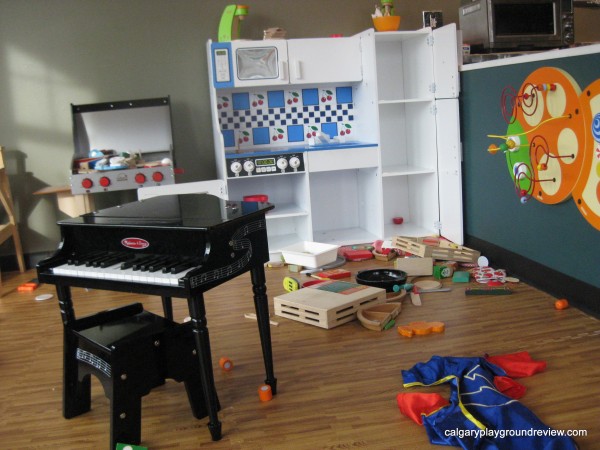 Located in Cambrian Heights NW this coffee and play place is aimed at children 6 and under. It features a driving track, little tykes climbers, kitchens, play house and a soft mat baby area and more. It has a full service coffee shop with food that is made to order. This is a great place for toddlers to engage in independent play. Update: 2013 Coffee and Scream review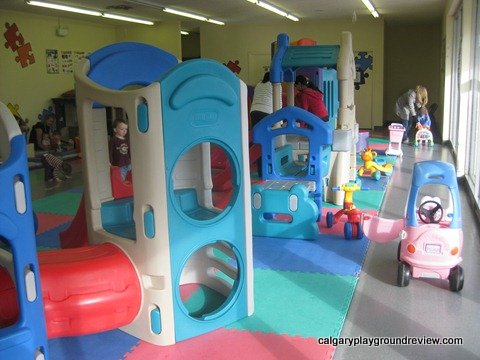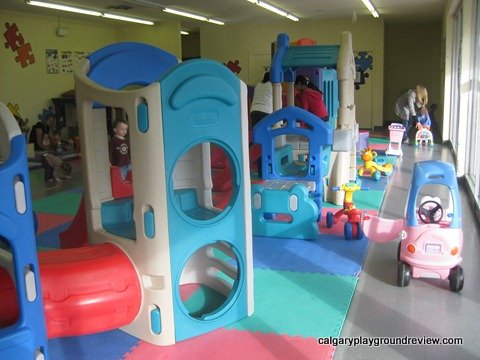 4. Fun 'n' More (Formerly Let's Play)
This family fun centre can be found at MacLeod Trail and Canyon Meadows. Its features are aimed at children from 0-12 and include a tall play structure, toddler area, interactive floor mat, Black light mini-golf and skating on an artificial ice surface. There is a fast-food style concession and central seating with great visibility.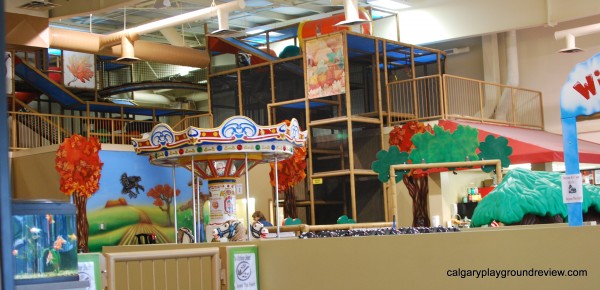 Joso's runs a play centre and a preschool program at their north Calgary location. The play centre is for kids 8 and under. It features a 4 level play structure with a ball pit, baby area and 2 plasma cars. They have a concession which primarily serves snacks.
Update: 2013 review of Joso's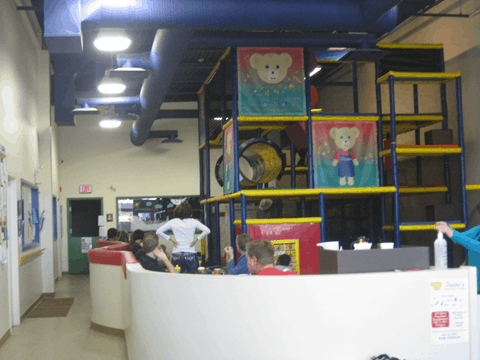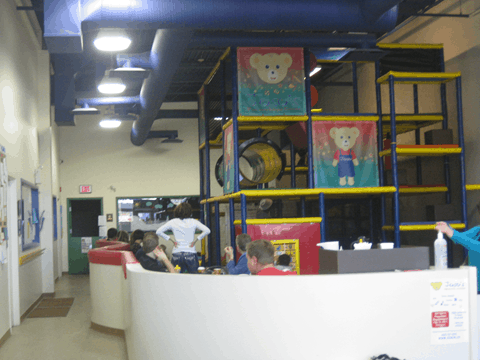 Located in Okotoks this play centre is aimed at kids 10 and under but can accommodate kids as old as 12. It features a multi-level play structure with a large ball pit, bouncy castle, climbing wall and baby area with a ball pit, slide and other age appropriate toys. The eating area has bright windows and serves fast food style options that are made fresh when you order.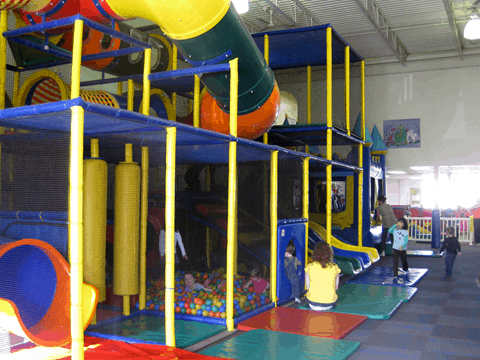 Lcated in Midnapore ,  Play a Latte  features 3 big bouncy castles, 1 little bouncy castle climbing toys, ride on thomas train, bouncy and hippity-hop horses. For ages 7 and under. Play a Latte primarily offers snacks but they do have a couple of sandwich choices if you want to stay for lunch.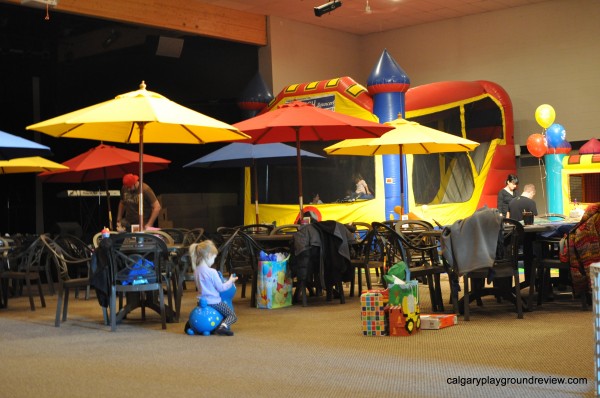 This family fun centre located to the west of Calgary is aimed at an older demographic than the others here serving teenagers and adults as well as younger children. Its also the largest centre with an indoor play ground, arcade/redemption games, climbing tower and laser tag. In better weather they also have mini golf, go-carts and water wars. They have a fast food style concession. Summer review of Shakers Family Fun Centre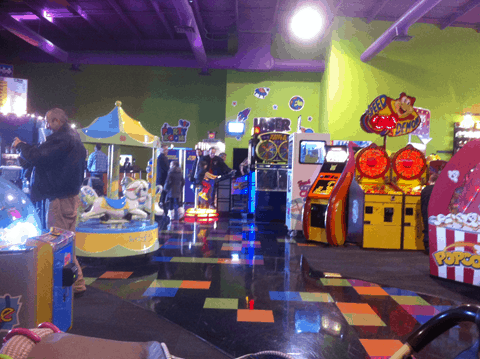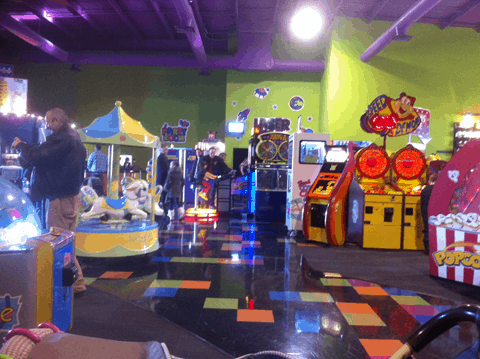 Stir Crazy is located in the NE and is aimed at kids 12 and under. It features a large dessert themed indoor playground, bouncy castles, toddler area as well as a quiet play room for kids 3 and older.  Stir crazy offers a variety of pre-prepared sandwiches, wraps and salads as well as cupcakes made on site.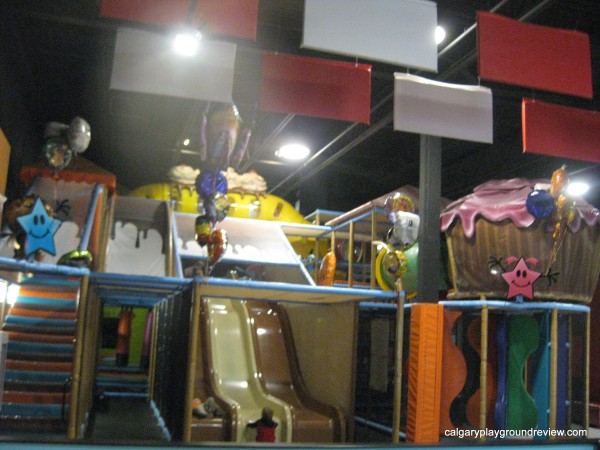 Tommy K Play is located in the South East at 130th Avenue and caters to kids 12 and under. It offers a huge indoor climber, a lazer maze, gaming tower, roller race track and toddler area. They offer a number of pre-prepared lunch and snack choices.
Update: Tommy K Play also has a new NW location in Beacon Hill which we've also reviewed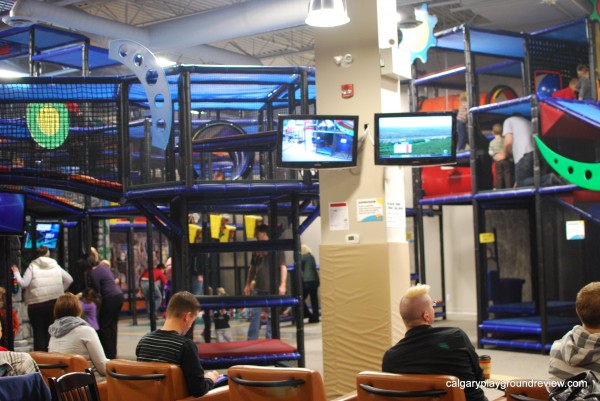 Kidz n' Koffee
Kidz n' Koffee  closed earlier this year (2012) and is now a kid friendly cafe