Location: Rutland Park – #4 4604 37 St. SW    http://www.thenicecream.com/
Season: Open year round
Seating: There are a few benches inside.
Special Diet Options: Non-dairy sorbet.
Ice Cream: Ice cream made to order using liquid nitrogen.
Other frozen treats: None.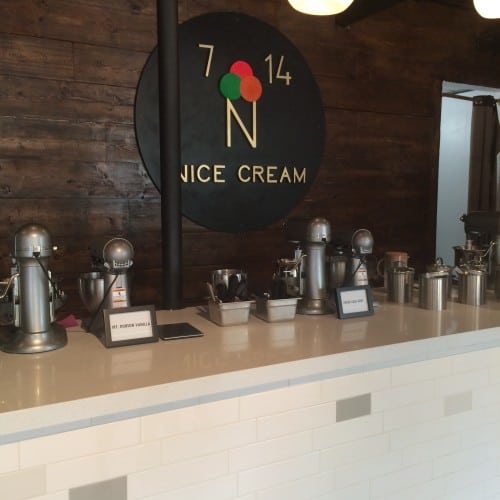 Nice Cream is Calgary's newest ice cream shop and is a little different than the rest. They make their ice cream by combining their ice cream mixture with liquid nitrogen instantly freezing the mixture into ice cream with very fine ice crystals.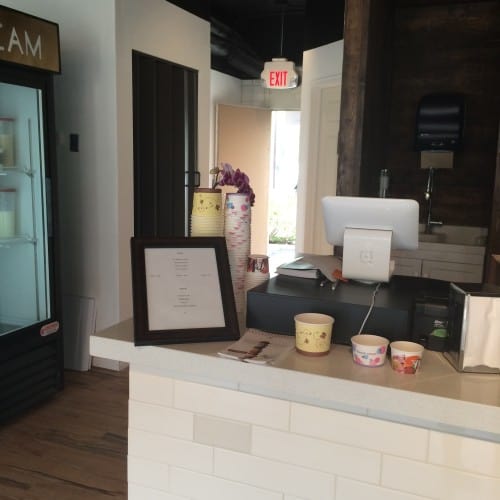 Because of their method, they only have a few flavours. On our visit they had Vanilla, chocolate, salted caramel and earl grey tea. They serve their ice cream in three cup sizes or a waffle cone and you can only get one flavour in a cup. They also have toppings like gummy bears and ginger snaps that you can add on top for a little extra.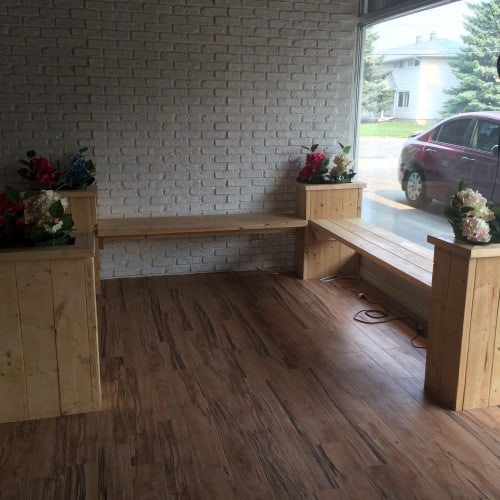 Their shop is located right in the middle of the building so you can access it from the North parking lot or the south but it is a little hard to see from either. They have a few benches for seating.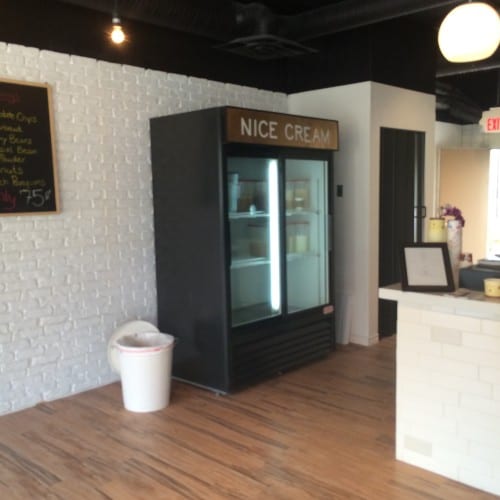 After you order, they take the ice cream mixture from the cooler.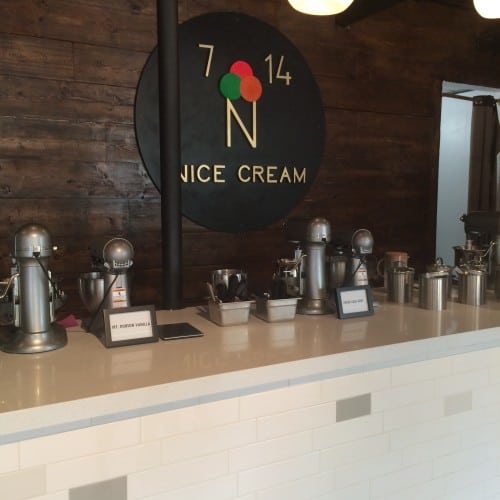 And pour it into the appropriate mixer.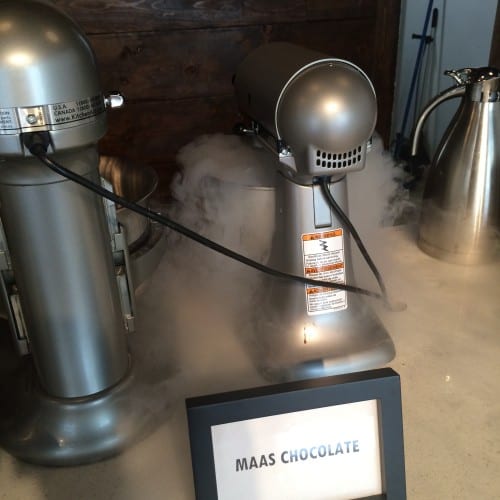 Then add liquid nitrogen and mix it up. It's pretty cool to watch it get made right in front of you.
We tried a medium cup of Maas Chocolate.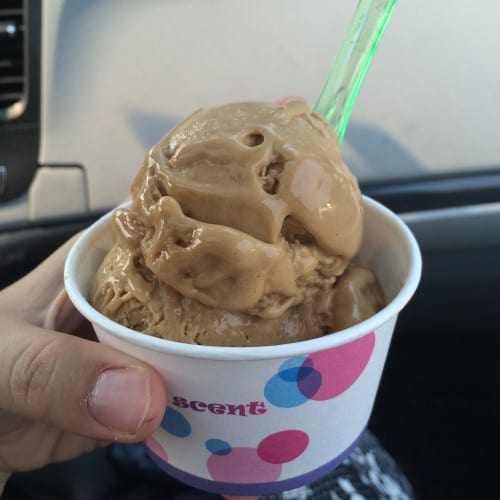 And salted caramel. They were both really good and very smooth. The caramel one tasted and felt like you were eating caramel sauce made into ice cream.
Have you been to Nice Cream? What did you think?