Season: June 1st to the end of September
Seating: a couple bar seats inside, a few tables in the front and a little courtyard with a few tables behind the building
Special Diet Options: dairy free sorbet or low dairy sherbert available
Ice Cream: Around 8 flavours of Mackay's hard ice cream.
Other frozen treats: Mackay's ice cream milkshakes, soft serve milkshakes, soft serve cones, sundaes, parfaits and banana splits.
Other options: Grilled Panini's, hot dogs, vintage soda pop and floats.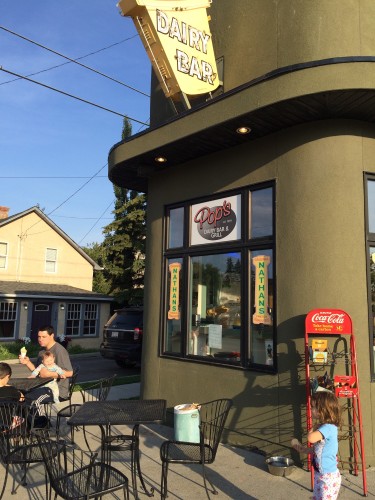 Established in 1939, Pop's Dairy Bar is another one of Calgary's institutions. The inside is small and a little bit retro but not the least bit old or dated.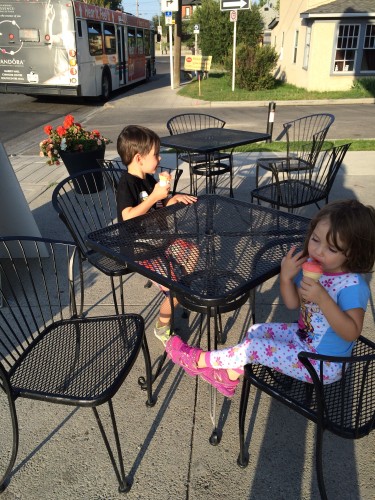 They have a small counter with a few chairs where you can sit inside. They have around 8 hard ice cream options available as well as soft serve and they now have a dairy free option as well. Their flavours vary and they bring in new ones all the time. You can get a kid scoop, single scoop or double scoop of Mackay's ice cream in a regular cone, sugar cone, waffle cone or plastic cup. They also have soft serve which you can get in cones or bowls as well as made into sundaes, parfaits and banana splits.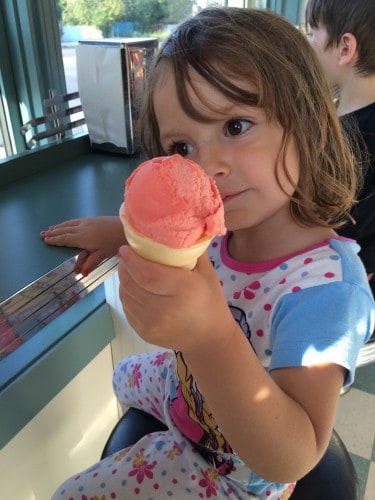 The kids had their dairy free sorbet (if you don't see it in the freezer, just ask!)
My husband had a double scoop of tiger and mint chip in a waffle cone.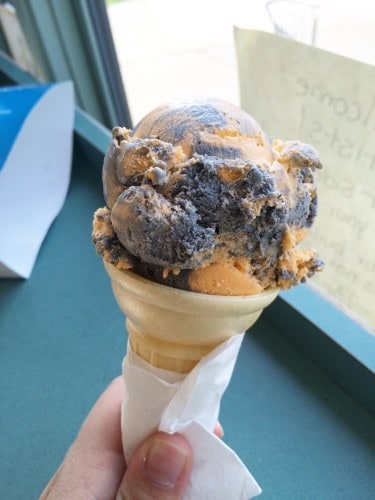 And I had a single scoop of tiger in a regular cone. You know with MacKay's ice cream that they did not disappoint.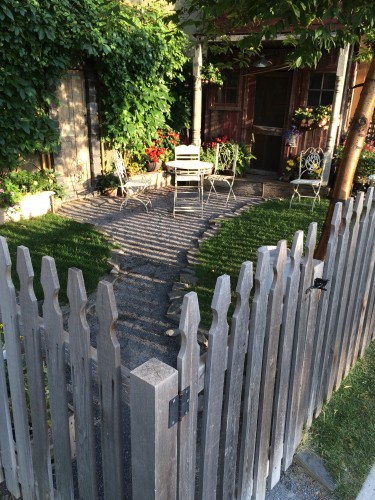 We sat on the front patio and watched the cars go by, but there is also a lovely little garden area behind the building.
The parking can be a little hard to come by but they have a short term parking spot on each side of their building.
Have you been to Pop's Dairy Bar? What did you think?