You may also be interested in my review of Tommy K Play's North location and Best Birthday's write up about hosting a birthday party at Tommy K Play.
Location map http://www.tommykplay.com/
Address: 148 – 4916 130th Avenue SE (between Deerfoot and 52 avenue)
Gordie's Review (4.5 years old)– "I liked the climber Except for the baby climber. That was boring.
Nicky's Review (22 months old) – "Again! Again!"
Cost: $9.95 for ages 4 and under, $12.95 for ages 5 and older, children 9 months and under and adults are free.
Age Range: 0-12.
Footwear: Socks. Socks are available for purchase for $3 if you forget.
Safety Features/Concerns: There are closed circuit video monitors with a rotating video feed; Children and adults get matching wrist bands that get checked and cut off at the door.
Play Area Features: Huge climbing structure designed for kids 5-12 but accessible to younger kids if accompanied by an adult; toddler area with plastic toys and large foam blocks and a toddler size climber for kids 4 and under; laser maze; roller race track and interactive gaming tower.
Additional Services: Birthday Party Rooms. You can visit Best Birthday's for more information about having a birthday at Tommy K Play.
Food Services: Full Service Coffee Bar with sandwiches, salads and other snack items.
Overall Assessment:
It's been a couple years since my last review of Tommy K Play. The biggest change is to the toddler area. The toddler area now has a small climber and slide elevating the value for younger kids. We met another couple and their two kids at Tommy K Play on a Saturday afternoon. It was fairly busy but there was still places to sit down if you wanted.
The main attraction is the large climber. It sprawls across a good portion of the play centre. It can be a little harder to keep on eye on your kids than in smaller climbers but they have closed circuit tvs to make it easier. They also recommend that kids 4 and 5 are accompanied by an adult on the climber.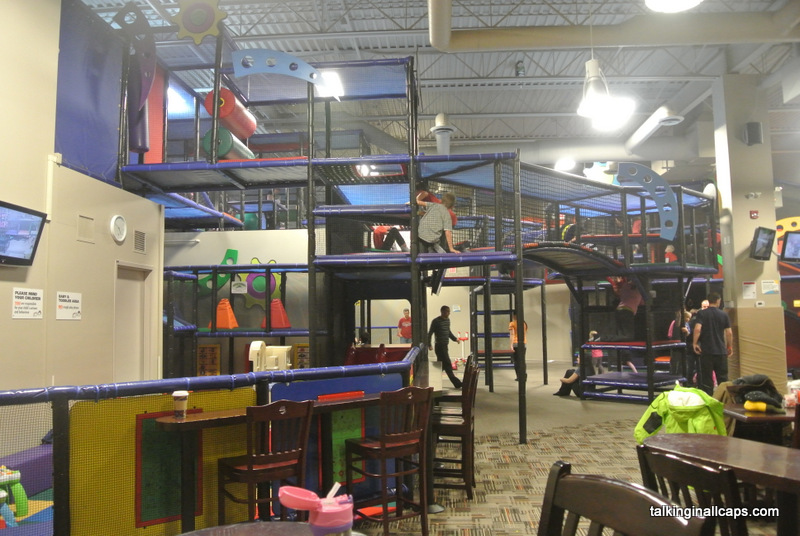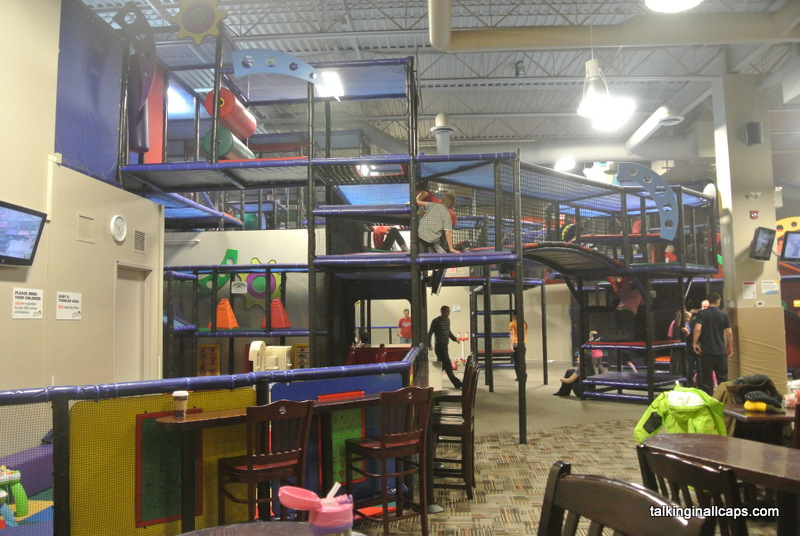 This is a really fun place to crawl around with your little kids though and even my husband (at 6'4″) can manage to navigate the whole thing. Expect to do a lot of crawling though!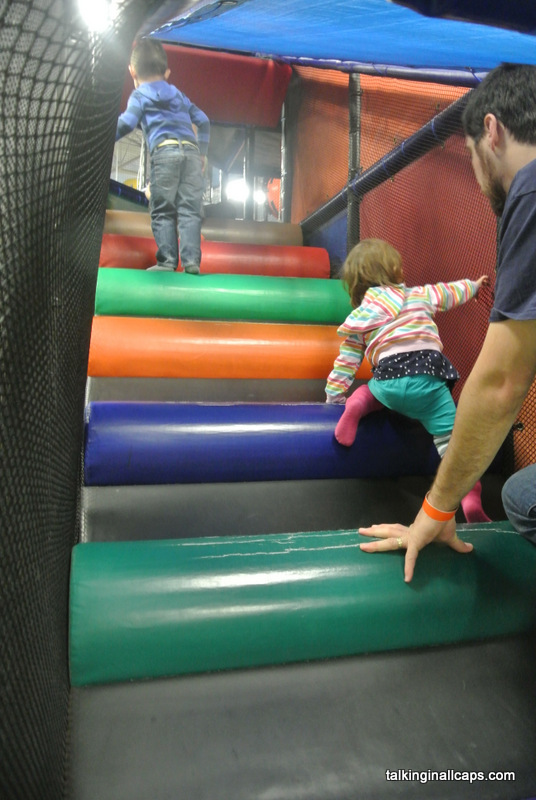 Gordie (at nearly 5) was able to navigate the climber completely independently – it was actually pretty hard to keep up with him, he could move through it so fast.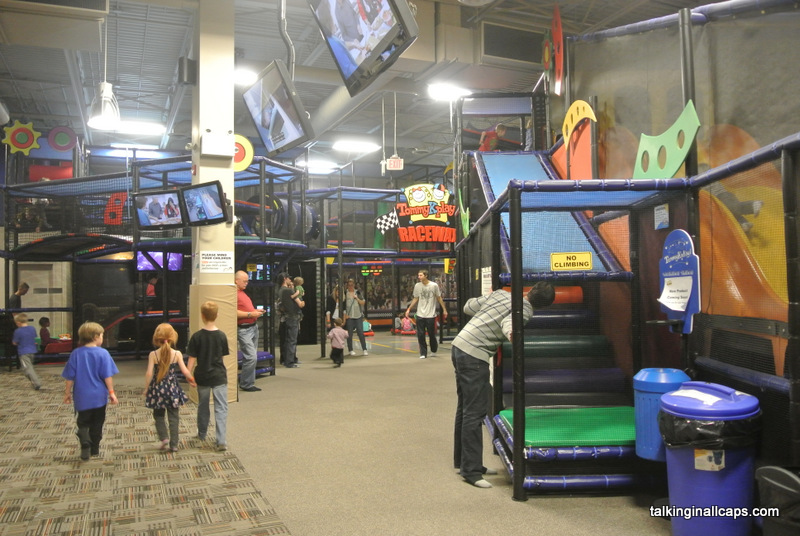 Nicky had a blast but needed assistance up some of the steps and would have gotten scared and lost without someone to help her navigate.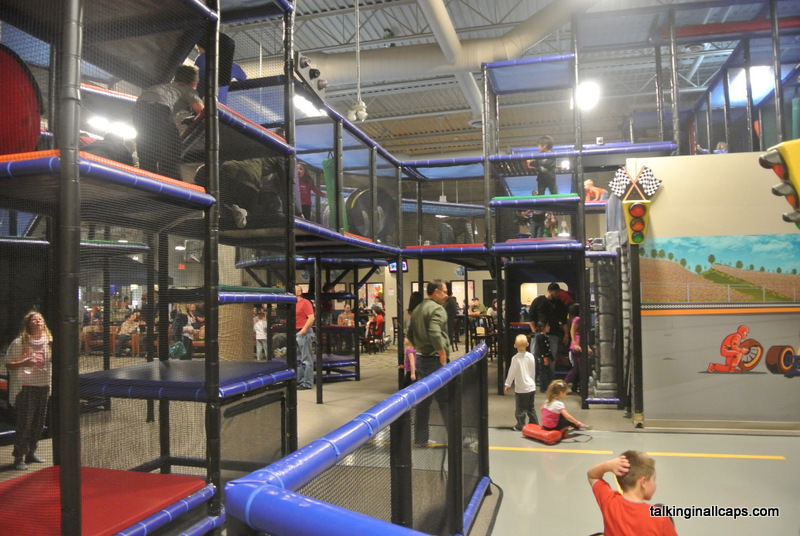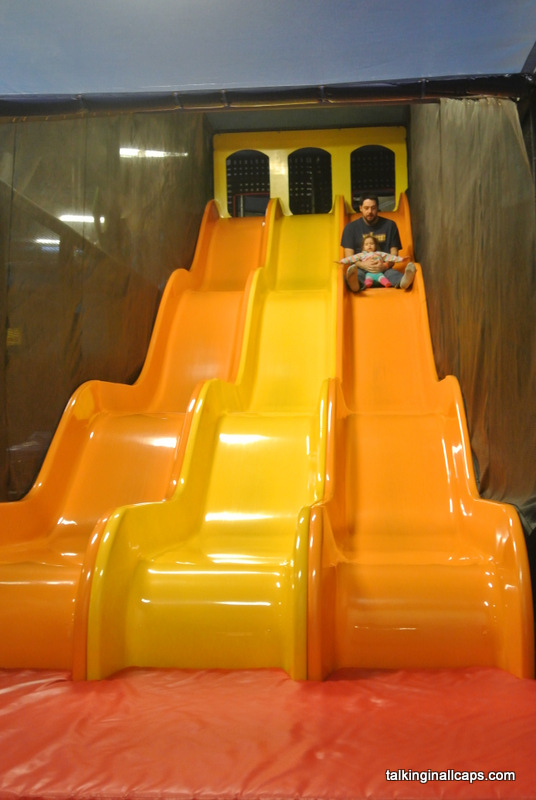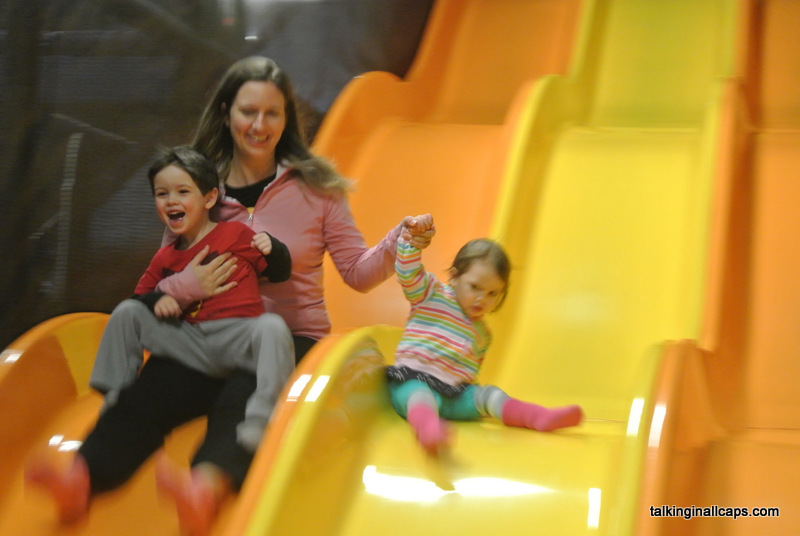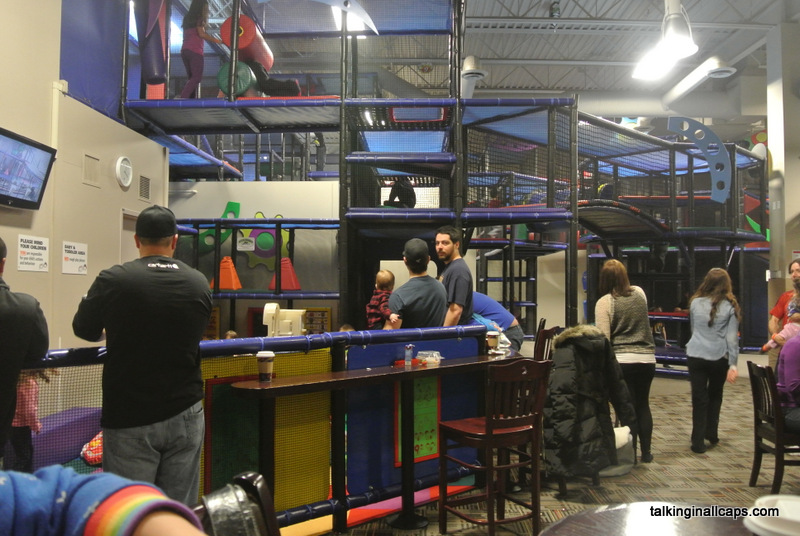 The toddler area is self contained. There is a gate (no latch) and bar seating on the outside.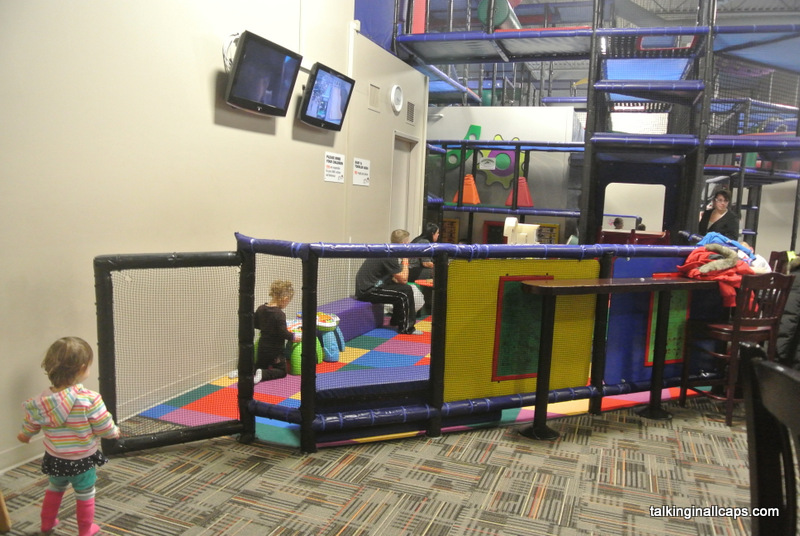 Nicky really enjoyed being able to be completely independent in this space – especially going up the climber and down the slide.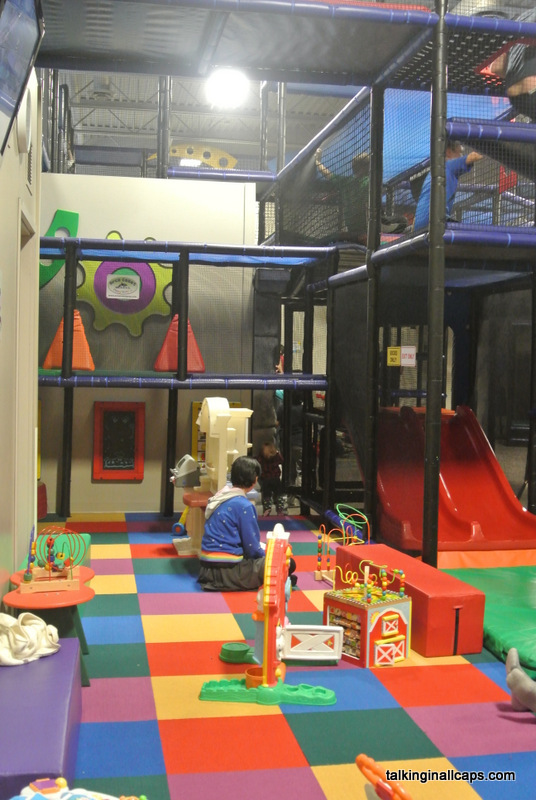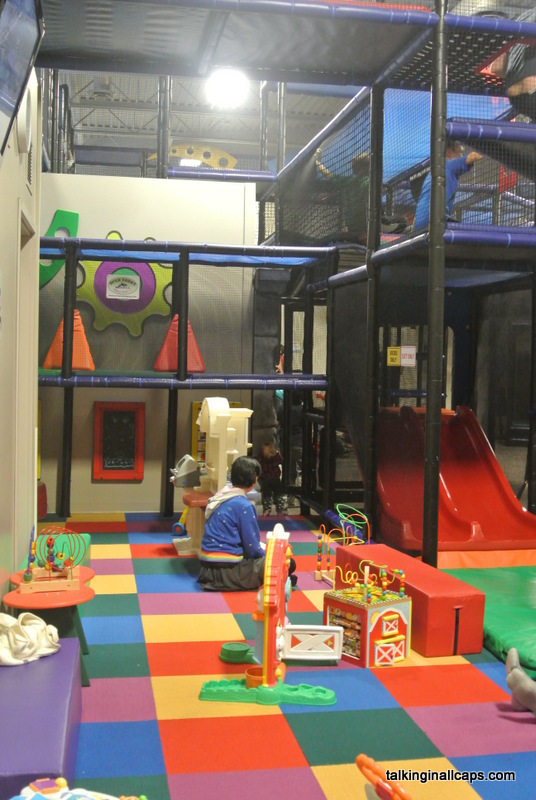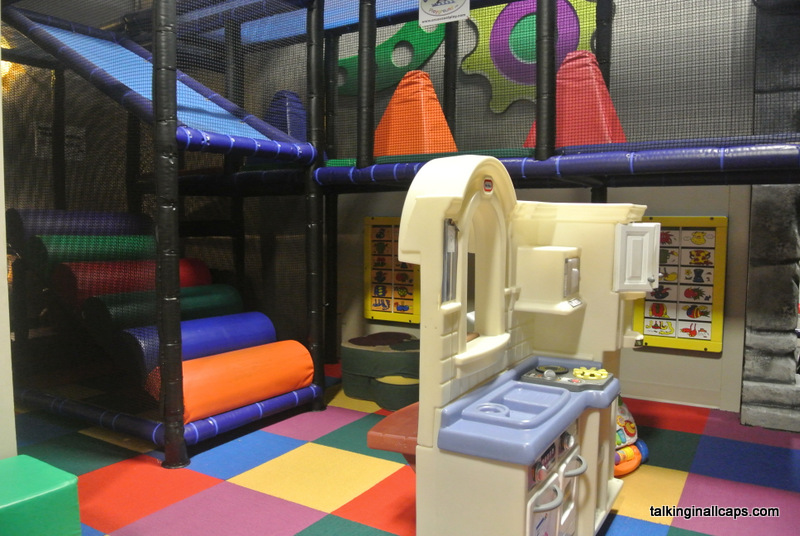 Tommy K Play also has a Roller Race track. Gordie is now a pro at using the little carts and enjoys them for a little while.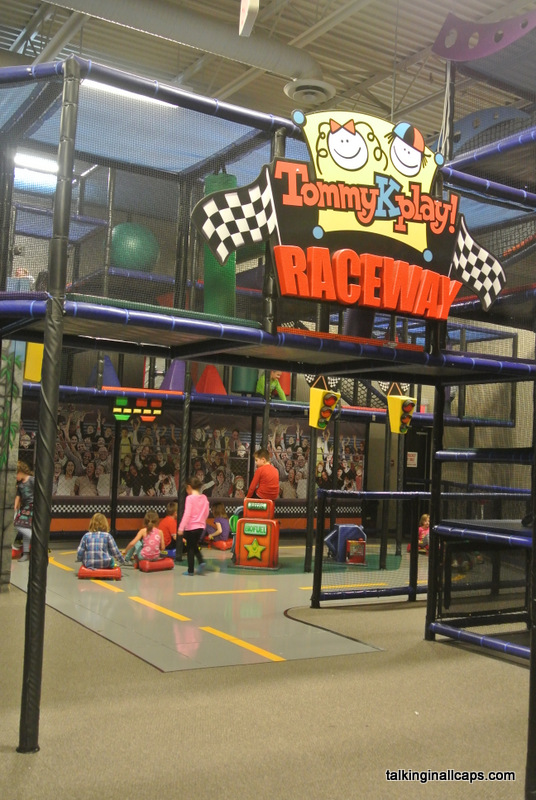 They also have a laser maze which is pretty popular and gaming tower which are pretty popular.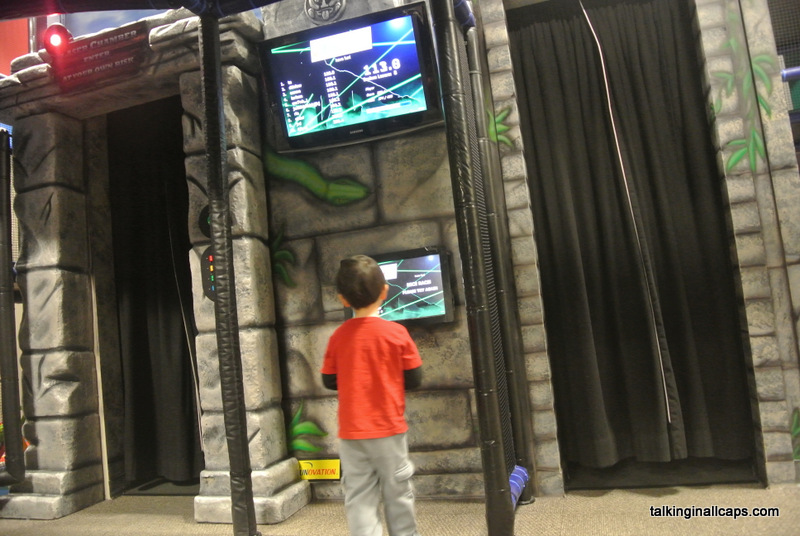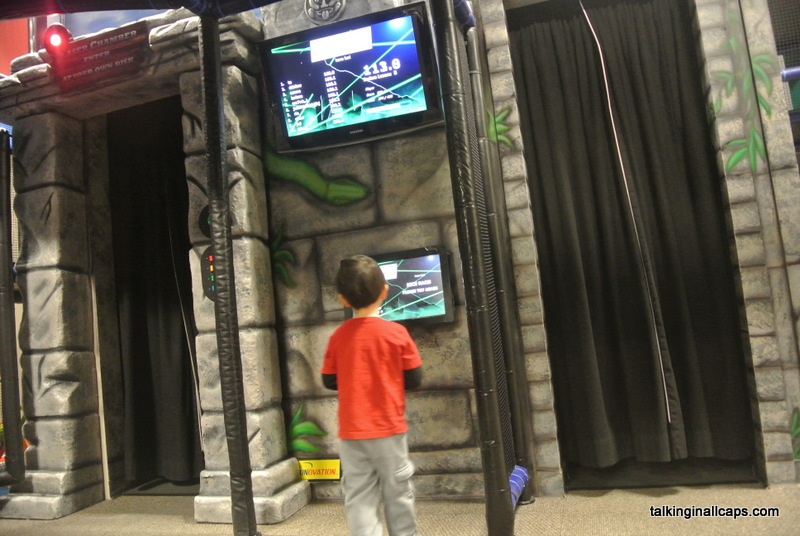 Tommy K Play offers pre-prepared and pre-packaged items like sandwiches, salads and various snacks and drinks. There is plenty of seating including tables and bar seating that faces the play area.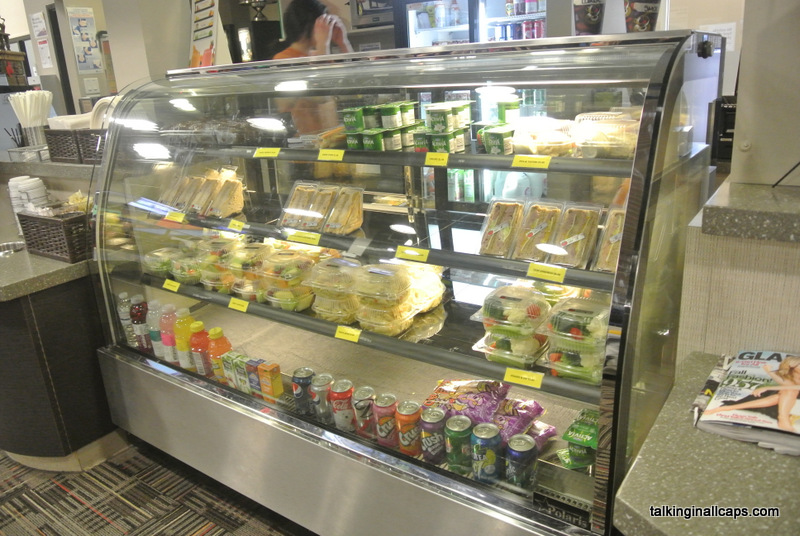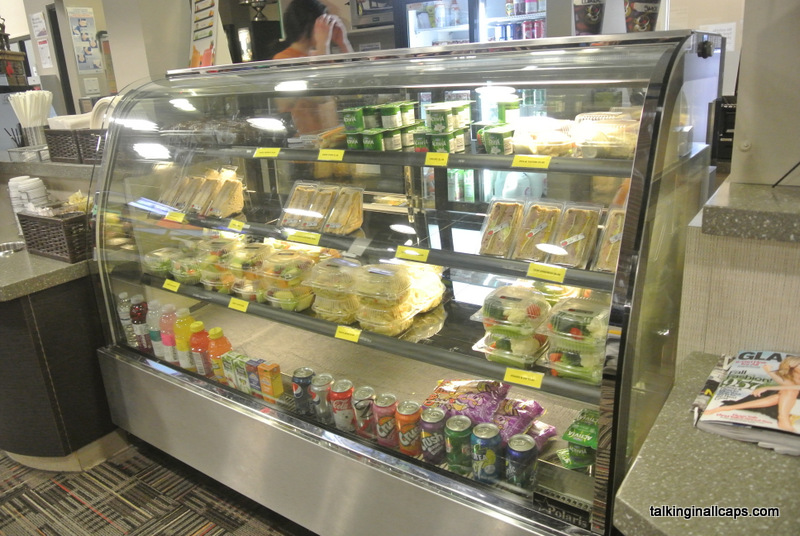 Tommy K Play is one of Calgary's largest play areas. It can be challenging if you have two young kids who don't want to do the same thing and are by yourself. We have always had a great time when we go. Gordie will ask to go here by name and it is my favorite place in the city if I'm looking for an indoor play to play with the kids.
You can check out my previous review of Tommy K Play here.
Have you been to Tommy K Play? What did you think?