Address: 207 13th Ave SE     http://utca.ca/
Season: Year round
Seating: several tables inside and benches outside
Special Diet Options: chocolate soft serve is vegan and so are the chimney cakes (depending on the toppings)
Ice Cream: soft serve ice cream in vanilla, dairy-free chocolate soft serve or a swirl of both. Served in a cup or a chimney cake cone with toppings.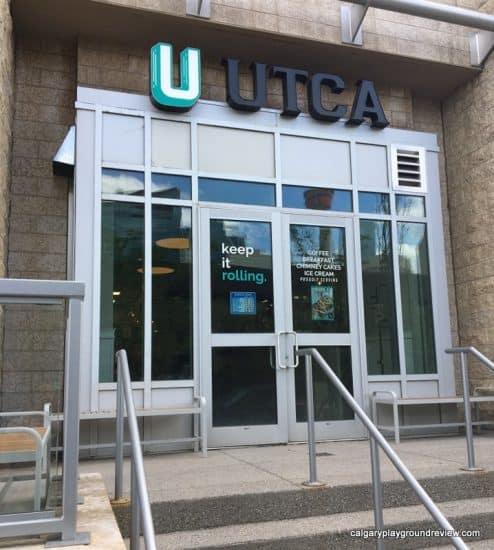 UTCA is located just to the West of the Stampede grounds and specializes in Hungarian style chimney cakes.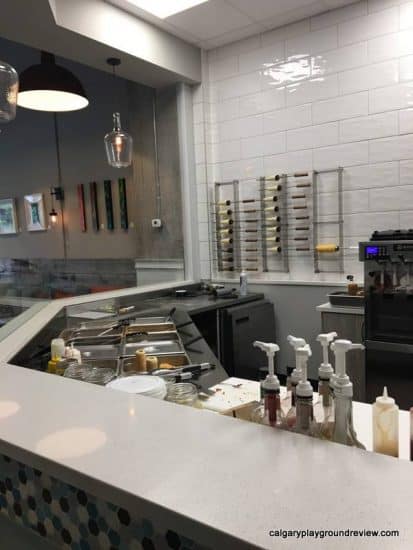 Chimney cakes are baked on rolling pins so they are hollow inside. You can get both sweet and savory chimney cakes with a variety of coatings including caramelized sugar, sprinkles, almonds, sesame seeds, or cheese and herbs. The chimney cakes are delicious on their own, or you can turn them into a sandwich, hot dog or ice cream cone.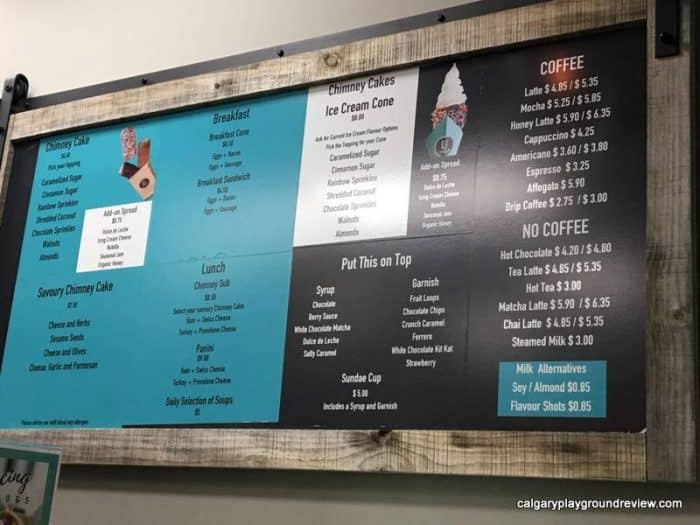 You can watch them make your chimney cake right in front of you which my kids thought was amazing.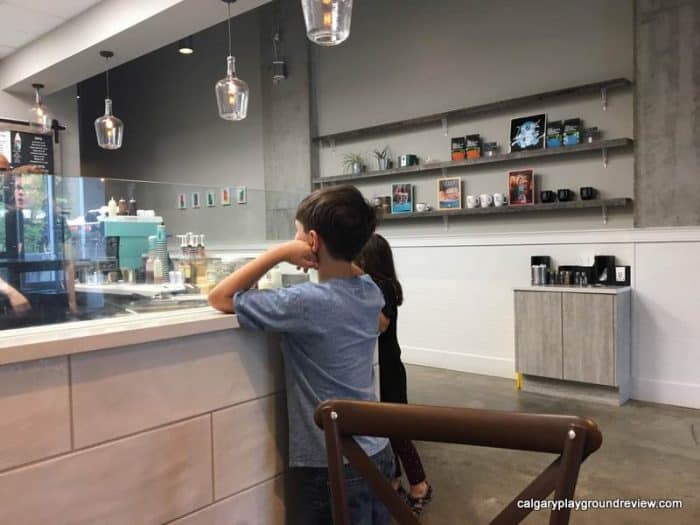 There are several tables to sit inside and a washroom available for customers.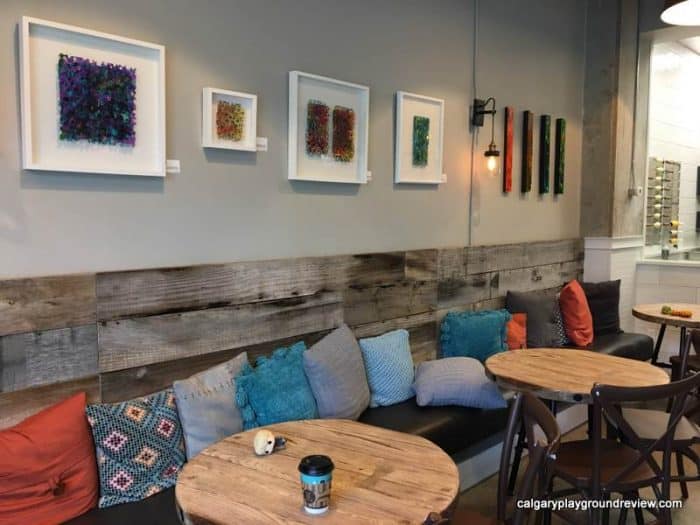 We ordered a cinnamon chimney cone with chocolate and vanilla swirl. It comes with a sauce and a garnish – we got chocolate sauce and crunch caramel.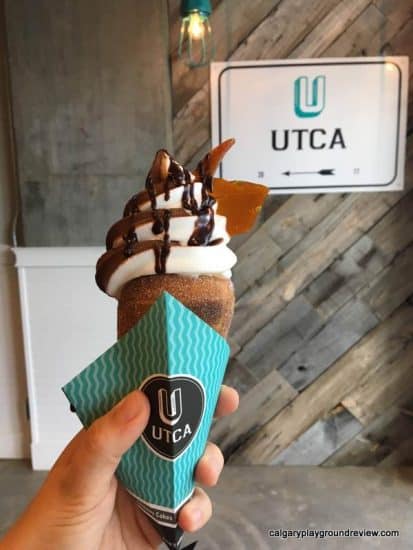 We also tried a few of their chimney cone options including cheese and herb and rainbow sprinkles.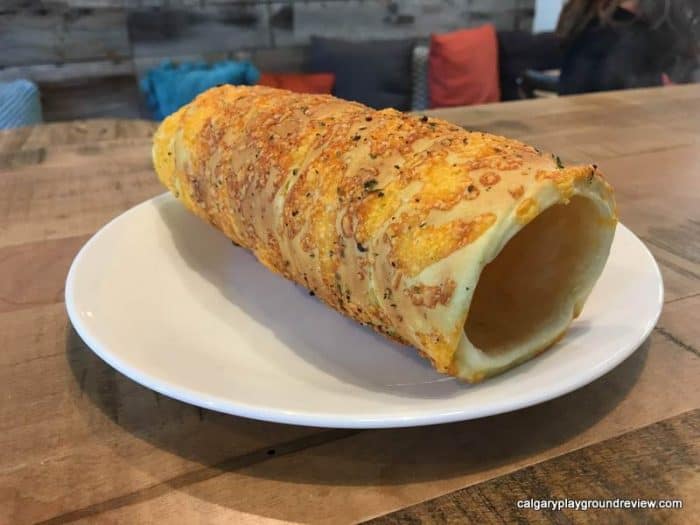 Everything was delicious – my kids were especially impressed with the rainbow sprinkle chimney cone. My daughter asked when we could come back before we even left!
UTCA is also very vegan/dairy-free friendly. If you are feeling left out of the current soft serve ice cream trend, UTCA is the place to go.