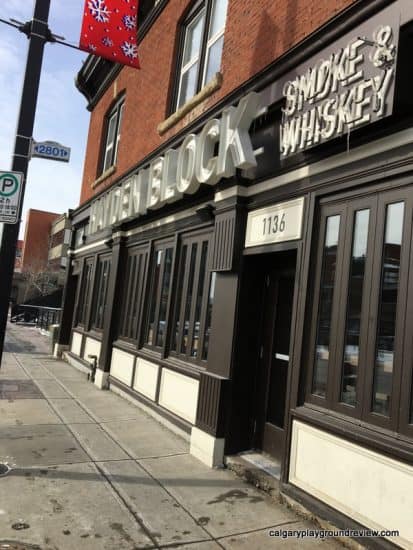 Address:   1136 Kensington Road NW       http://www.haydenblockyyc.com/
Restaurant Type: Texas Barbecue
Food Options: Texas Barbecue served family-style
Kid Menu: None
Seating: Communal seating at long tables with benches, tables with bar height chairs, smaller tables
Kid friendly features: Highchair
Kid comfort level: 7/10 – Kids are allowed until 8pm. The environment is very casual but they are not aiming at kids.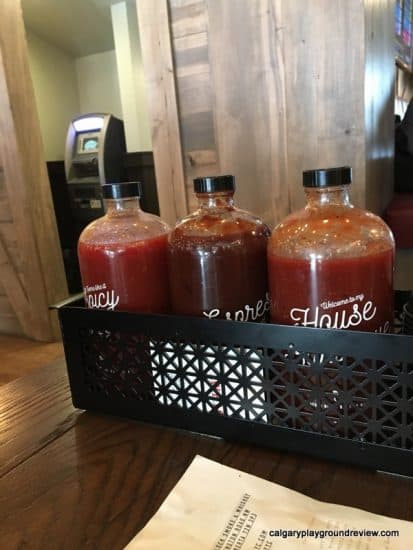 We arrived after the lunch rush and the staff were very welcoming to our party which included our three kids. They do not have a kids menu but everything is served 'family style' – you order a bunch of things which is served together on a platter – making it easy to cater to your kids preferences and smaller appetites.
Although you can also get sandwiches, the menu largely consists of different meats (eg turkey, brisket, pulled pork, hot links, chicken), sides (eg potato salad, broccoli salad, soup, baked beans, green beans) and trays (eg watermelon salad, hush puppies, smoked wings, deep fried pickles).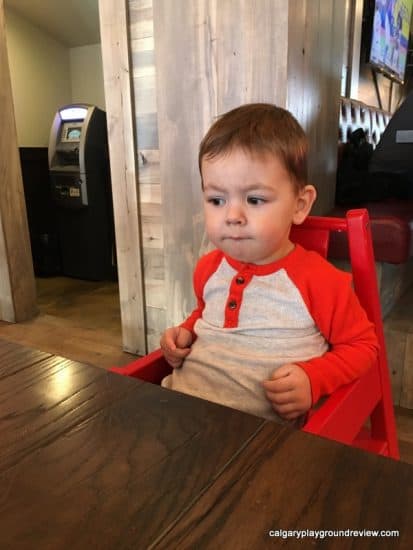 We ordered a few different meats (ordered either by the half pound or by piece) and a couple of sides and trays. Everything was delicious but the Watermelon Salad and Brisket were my favorites.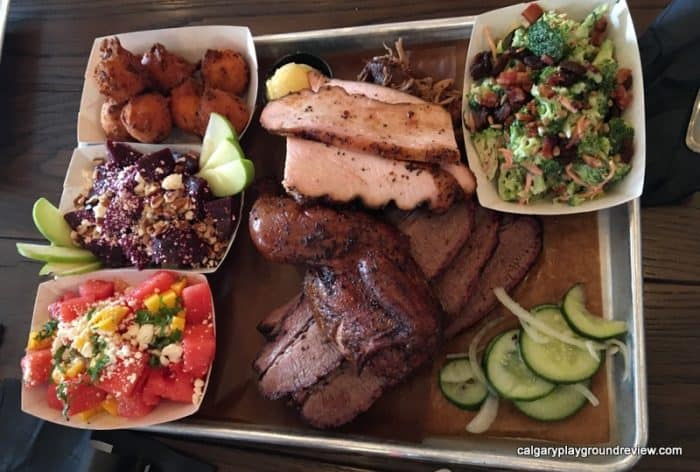 The restaurant can be pretty noisy and busy at peak times so I recommend aiming for less busy times of day.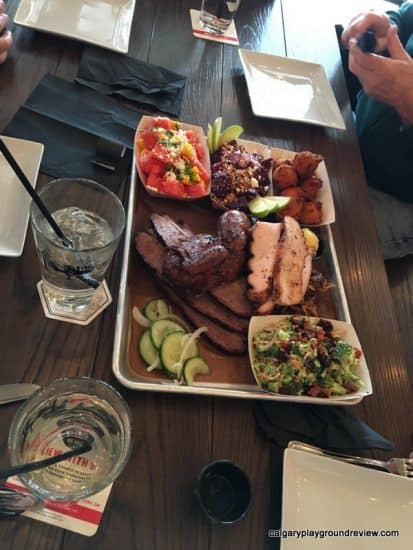 Hayden Block also offers brunch on Saturday and Sunday from 10-3pm.