Location https://www.kidzgoplay.ca/Address: 688 Heritage Drive S.E, suite 100
Parking: free lot parking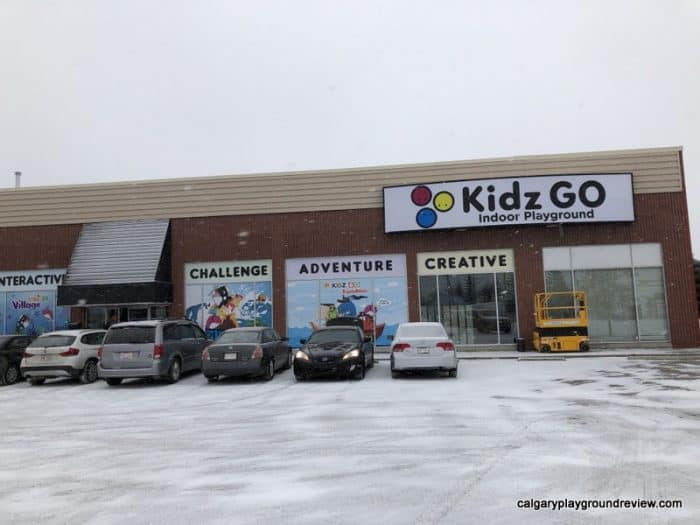 Gordie's Review (9 years old) – "I thought the cars were really unique. The rest of the play place was like a lot of other ones. It was fun."
Nicky's Review (6 years old)– "I liked the steep slide with the bump, the rainbow slide, the ball shooters and the monkey bars."
Robbie's Review (4 years old) – "I liked the cars, the ball pit and the slides.
Cost: under 1 and adults are free.
Monday-Thursday – 1-3 years $8.95, 4-13 years $11.95
Weekends/Holidays 1-3 years $11.95, 4-13 years $14.95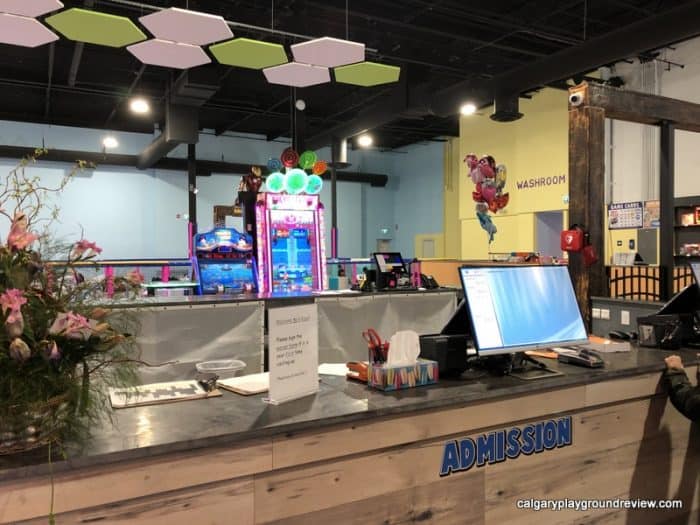 Age Range: 0-13 years
Footwear: regular socks required for everyone
Safety Features/Concerns: Locked gate – everyone gets a matching number that is checked on the way out.
Play Area Features: Safety car track, toddler area, infant area, inflatable, large climber with slides and ball pit, arcade.
Our Review:
The first thing that you need to do is fill out a waiver on the computers across from the admissions desk.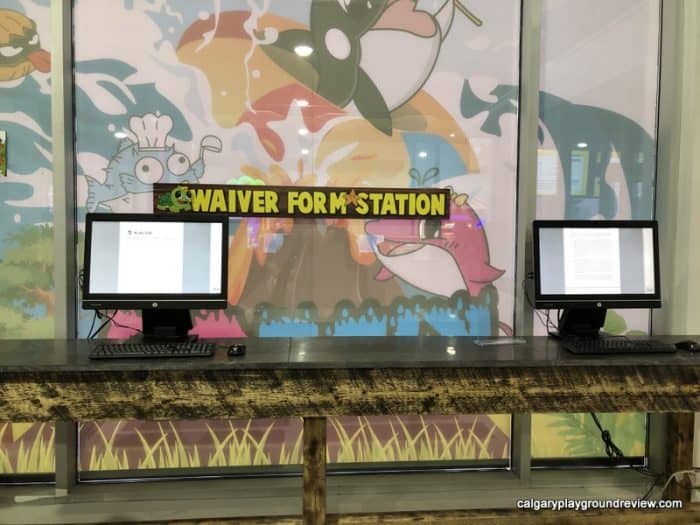 There are shelves for your shoes/boots and lockers. You can borrow the lockers for free, you just need to give them your ID.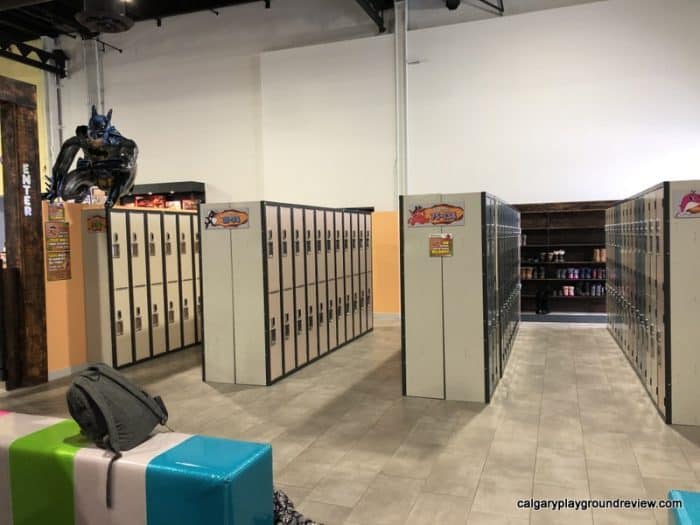 The arcade has redemption games and is right at the front by the eating area.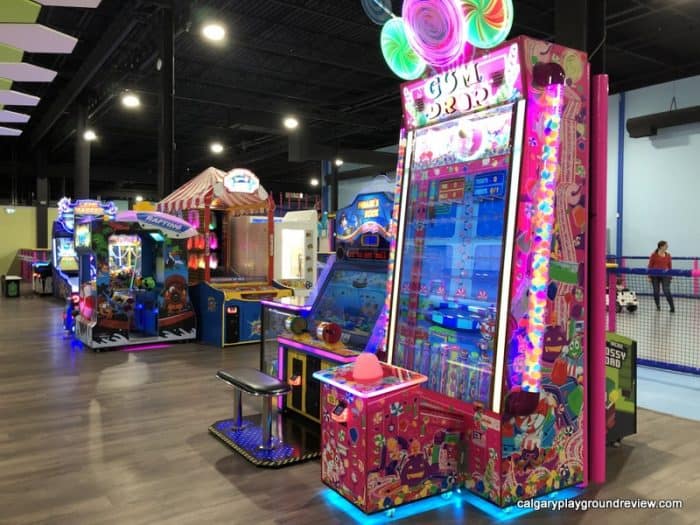 The concession serves Rosso Coffee, hot dogs, pizza and burgers.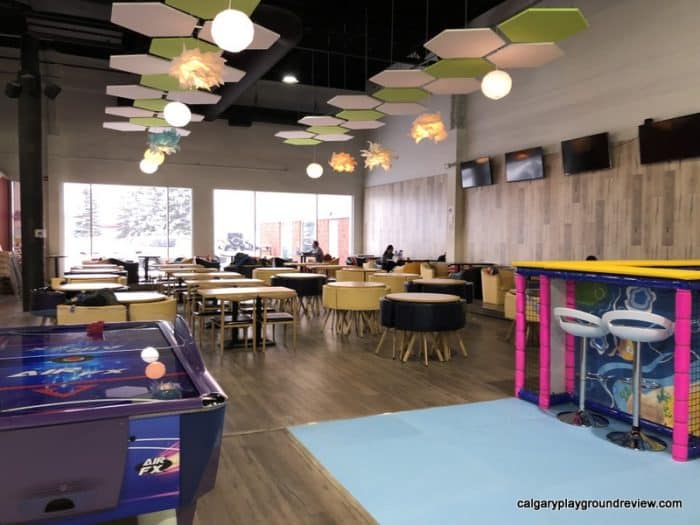 Safety Car Track
This area was very popular. Kids drove little electric cars around the track.
There were no posted rules yet on our visit but I imagine there will be later on. My kids all loved these, particularly my 4 year old who didn't want to leave.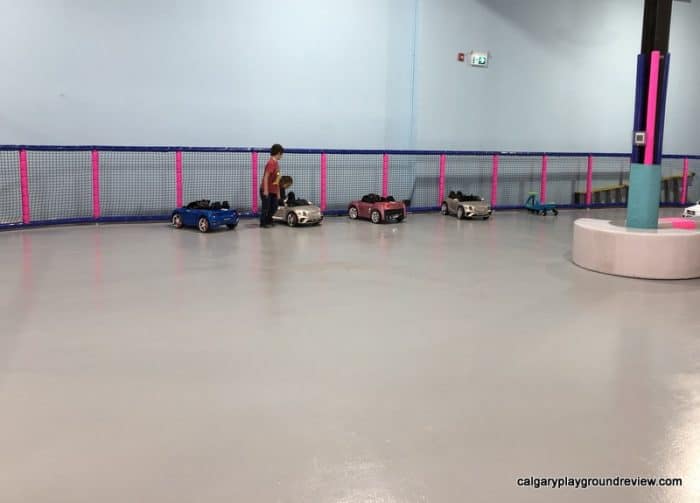 Infant Area
There is a small area just for babies with a small climber and some toys.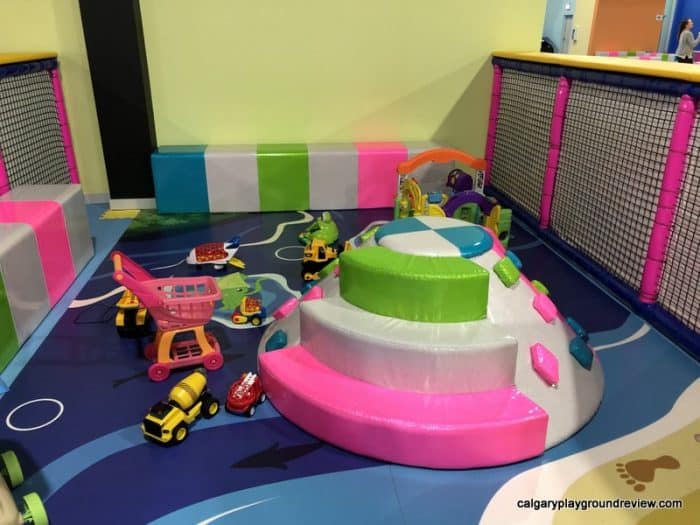 The Toddler Zone
The Toddler area is one of the best I've seen. There was no posted age range yet on our visit (let me know if you see one!)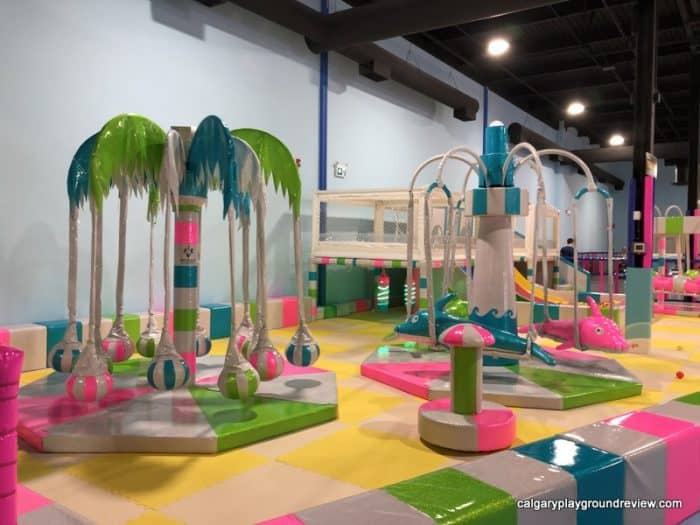 There some little merry-go-round like things that are perfect for young kids to ride on, a climber with a quadruple slide and lots of room to run around.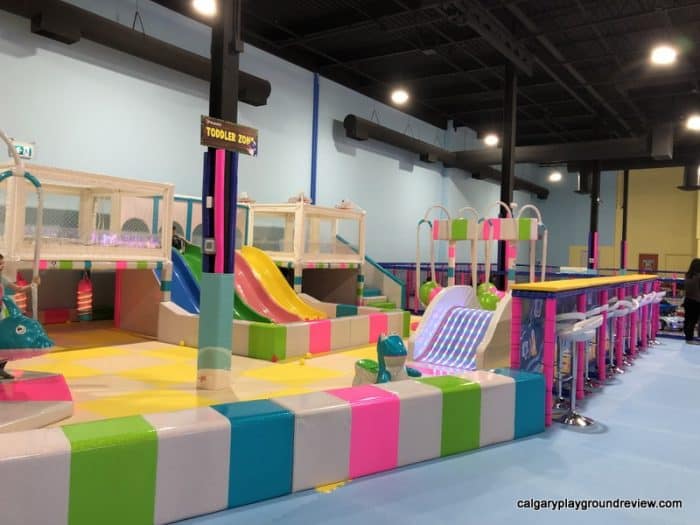 Just past the toddler area, is a large seating area, birthday rooms and the large climber.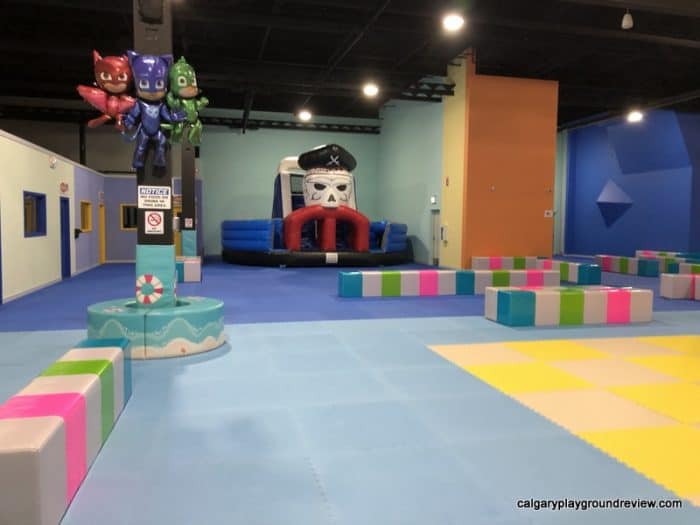 Inflatable
The pirate themed inflatable isn't really a bouncy castle. It's more like a mini obstacle course. You go up a 'ladder' and slide down the other side.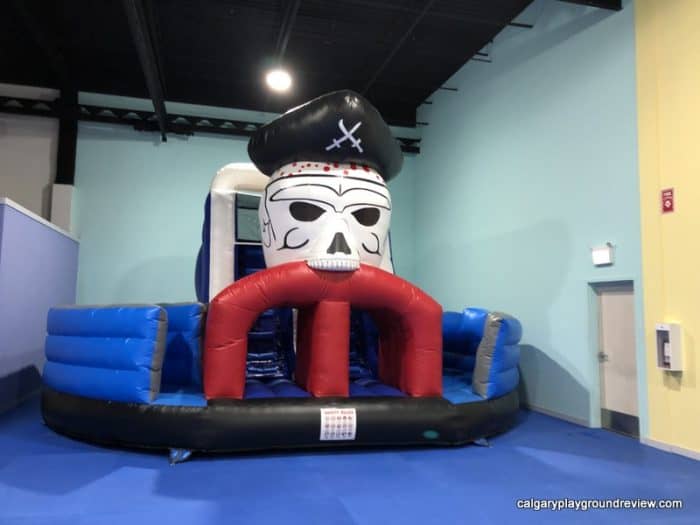 Giant Climber
The climber is huge will lots of cool features.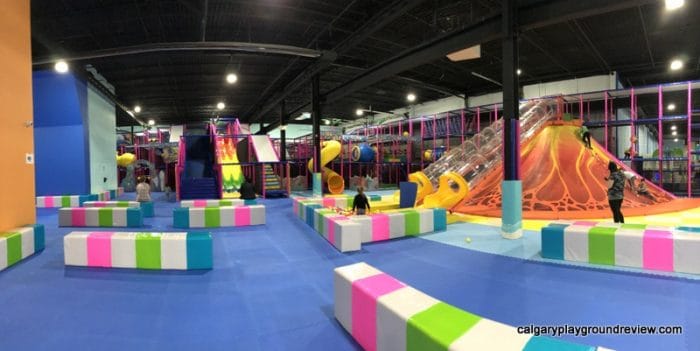 Tunnels and twisty slides.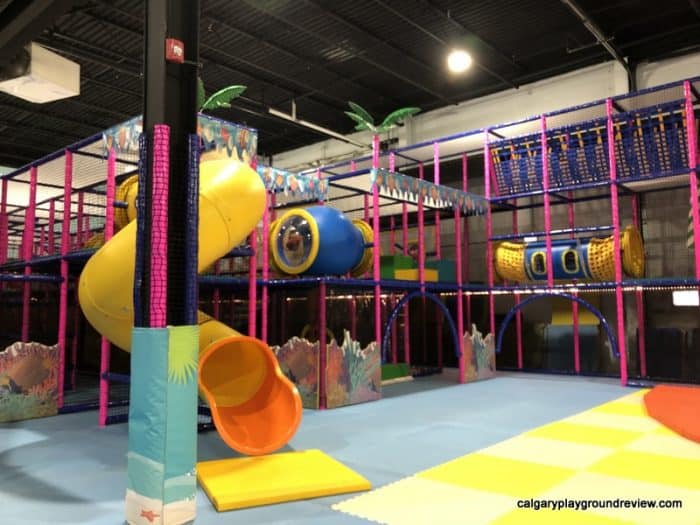 A steep slide where you crash into balls at the bottom.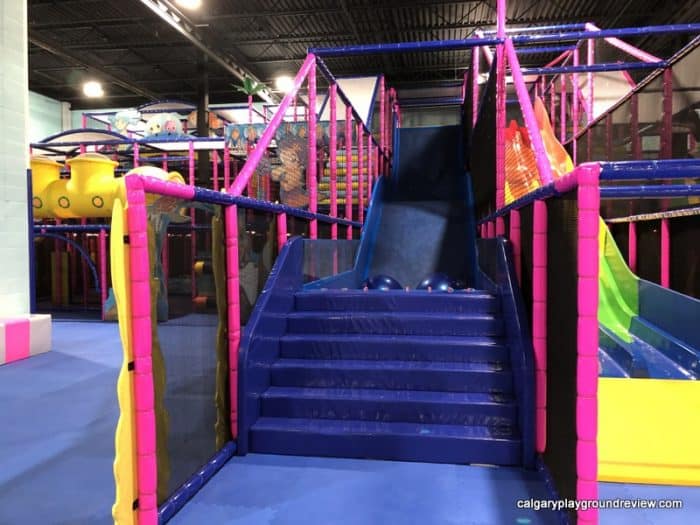 My daughter found this intimidating at first but LOVED it.
The see through volcano slide was very cool too.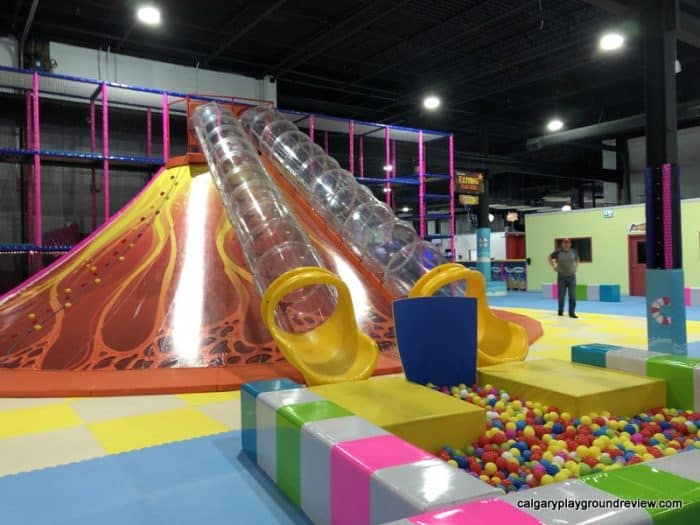 There is also a fast rainbow triple slide,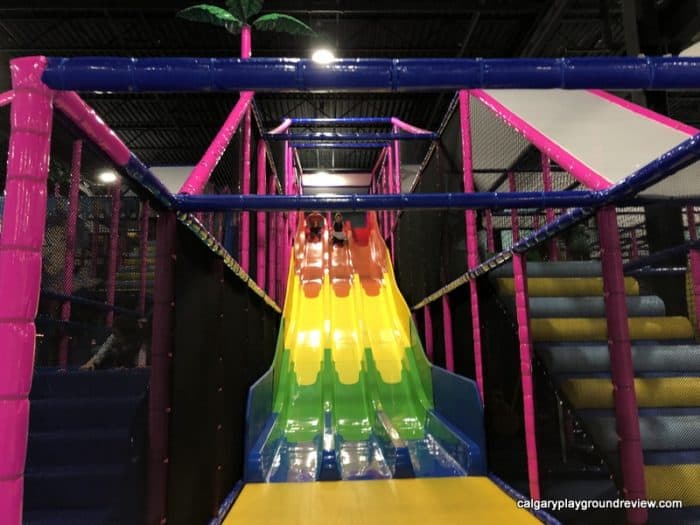 A ball pit,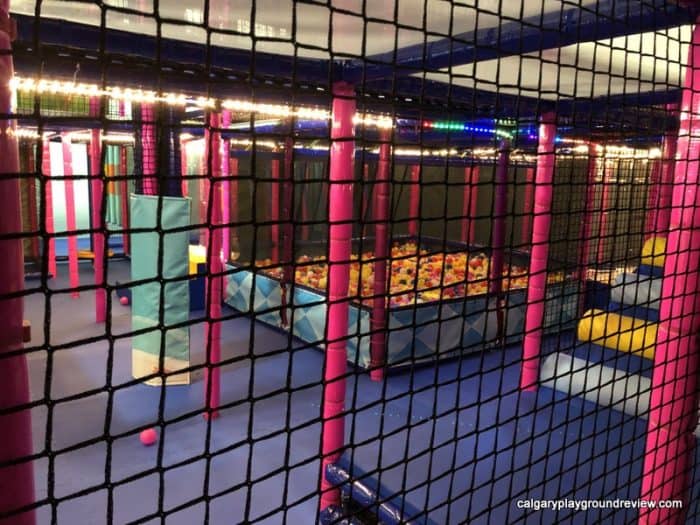 And an area with ball shooters at the top and a machine that pops balls into the air at the bottom.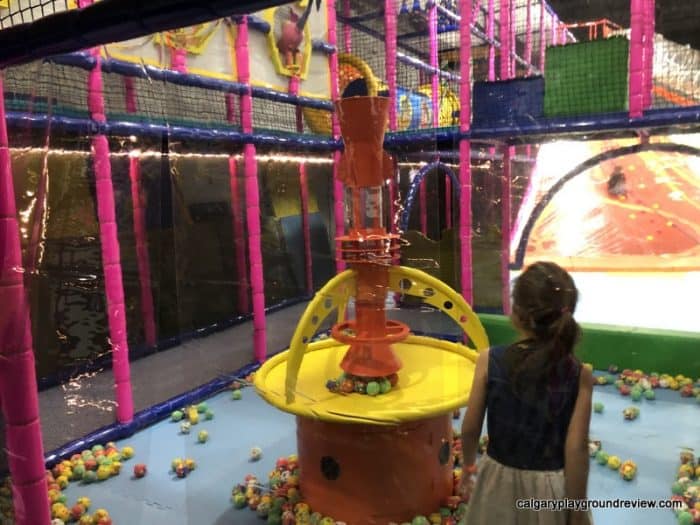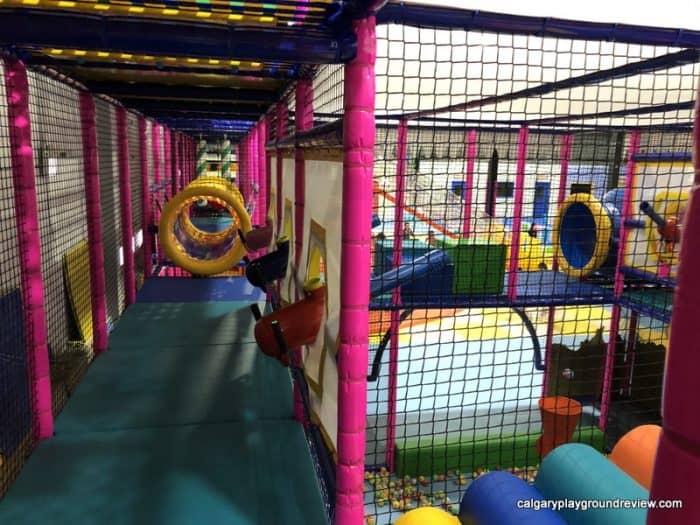 As well as plenty of obstacle course features throughout the climber.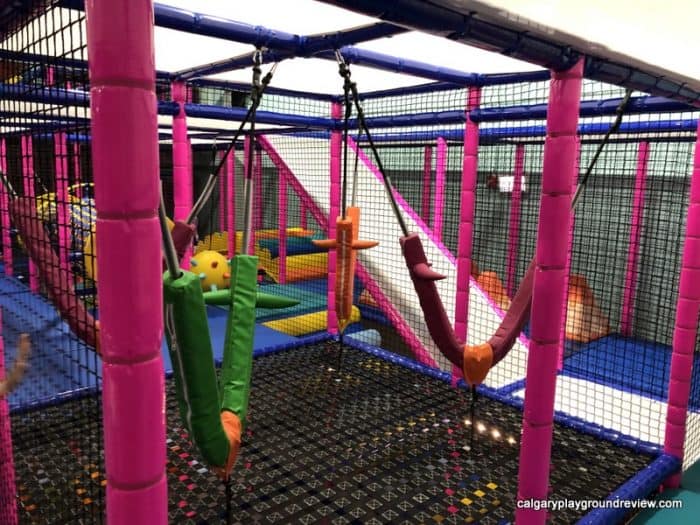 I went through the climber with my daughter (I'm 5'4)and found it fairly comfortable until we got to the upper level and I had to stoop.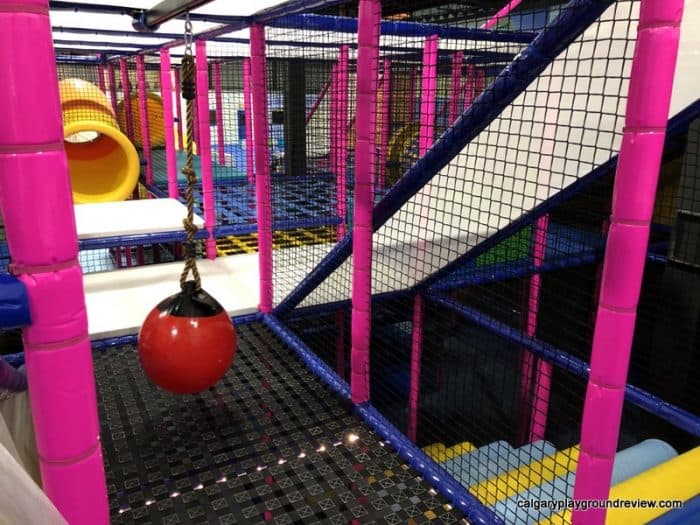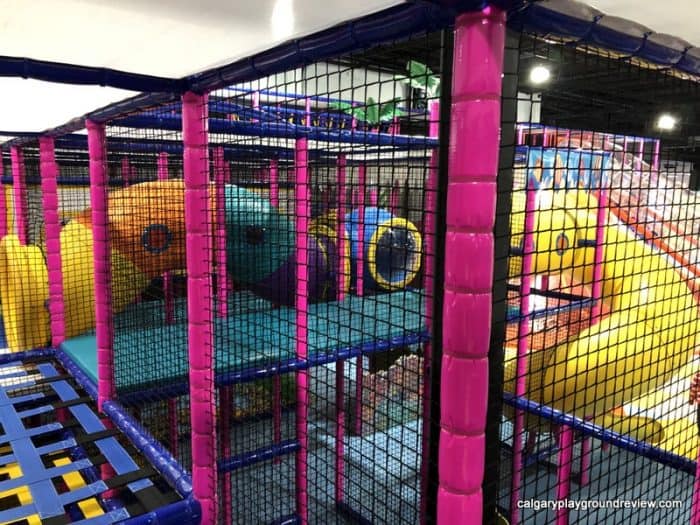 Overall, we really enjoyed our time at Kidz GO, my kids will definitely be asking to come back.
Have you been? What did you think?
Please Note: 
We do our best to ensure the information on Calgary Playground Review is accurate, however information and events are subject to change. Please contact the organizations directly to avoid disappointment.
Can you help make this article better?
If you have noticed an error, have additional information or would like to share a comment you can:
E-mail us at calgaryplaygroundreview@gmail.com
Find us on Facebook: CalgaryPlaygroundReview
Find us on Instagram: YYCdana
Tweet us: YYCdana
We are not affiliated with any venues, attractions or organizations. Please message them directly if you have questions or concerns.