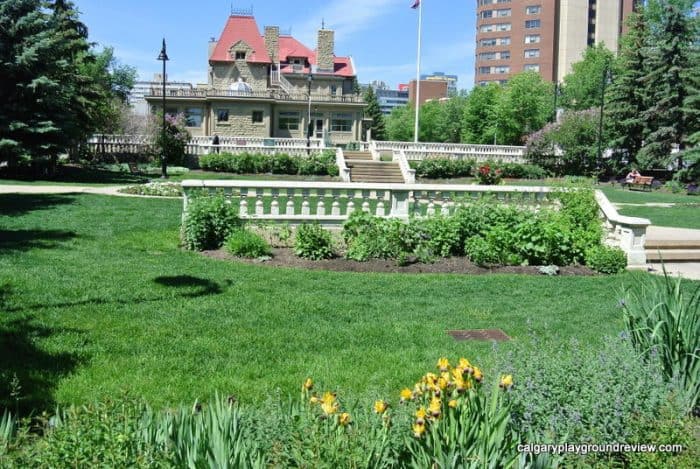 Location:     http://www.lougheedhouse.com/
Beltline – 707 – 13 Avenue SW
Gordie's review (7 years old): "I really liked that they had a scavenger hunt and how that the house was restored instead of torn down"
Nicky's review (4 years old): "I liked getting the pink necklace" [They have a gift shop with new and vintage items]
Robbie's review (1.5 years old): "Animal!"
Day Pass Cost:  Adult $8.50, Child $5, Family $25, Under 6 free
Annual Pass Break Even point: Adults 5 visits, youth 4 visits, family 3 visits
Parking: free lot parking on site
Food Services: Restaurant on site serves lunch and brunch. Reservation may be required.
Age Range: best for school age and older
Stay Length: 30-90 minutes
Accessibility: Ramps and elevators
Review:
The Lougheed House is a historical site and museum. Effort has been made to restore the building back to it's original turn of the 20th century state when the Lougheed family lived there. They also host museum exhibits and at Christmastime put on a "Lougheed Family Christmas" Event.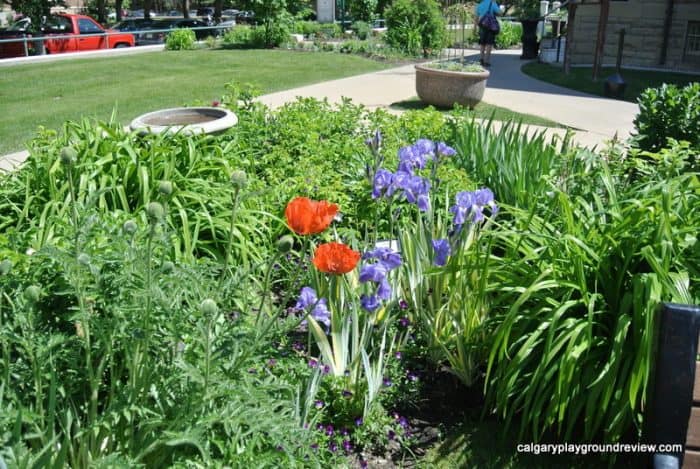 During the warmer months you can visit the beautiful terraced formal Beaulieu Gardens surrounding the Lougheed House at no cost.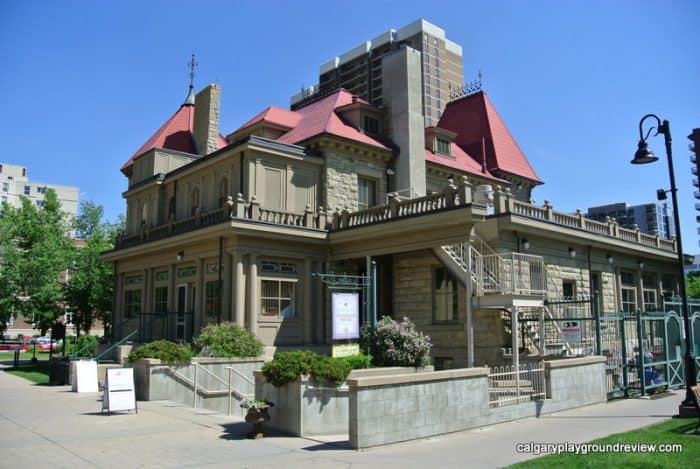 During our visit last summer, the museum was exhibiting "Something Old, Something New" an exhibit on wedding fashion over the last 125 years. The exhibits are placed throughout the different rooms of the house so while you are touring the Lougheed house, you also move through the feature exhibit.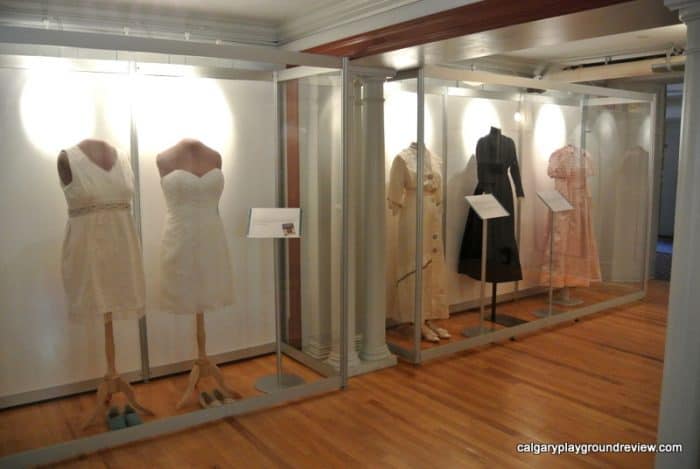 In addition to self guided tours, you can also request an audio tour or take a guided tour by one of the Lougheed volunteers (subject to staff availability, may need to be prebooked).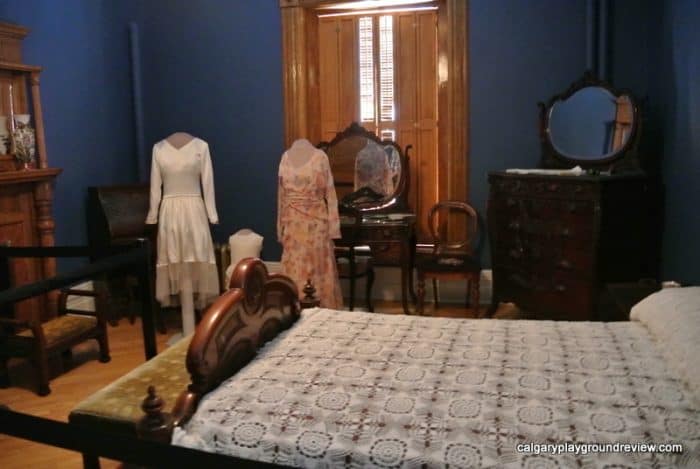 If you like stepping through history and exploring old mansions the Lougheed House is really something to see.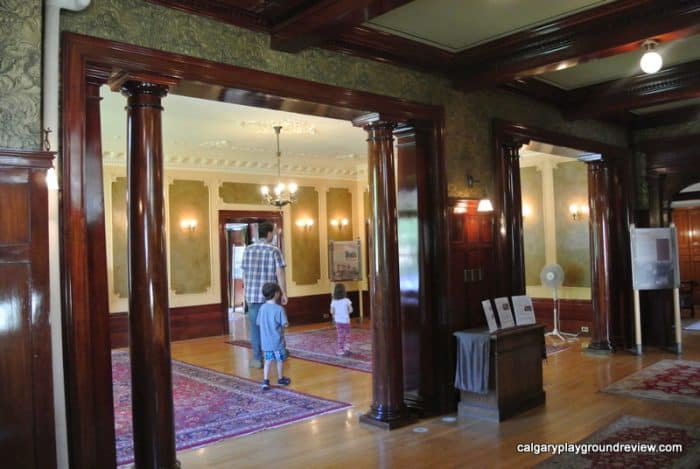 It is not particularly aimed at young kids, however they do have a scavenger hunt booklet that you can get at the front desk.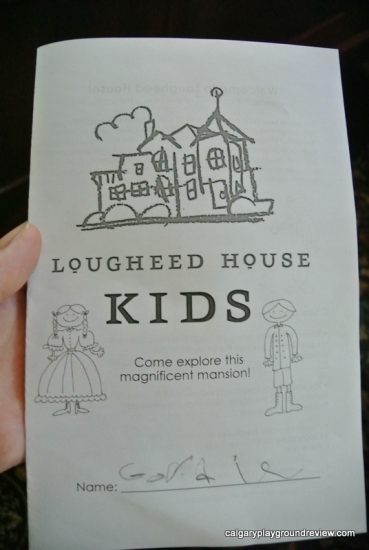 The kids also enjoyed looking for the animals on the walls and in the artwork.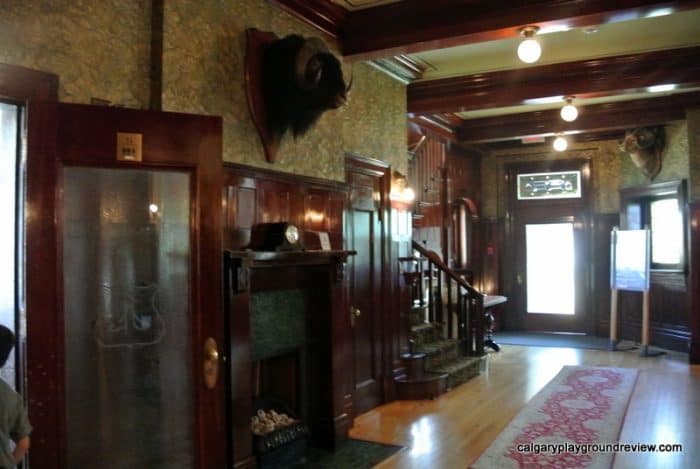 The gift shop is also worth a look – it includes reproductions as well as vintage items.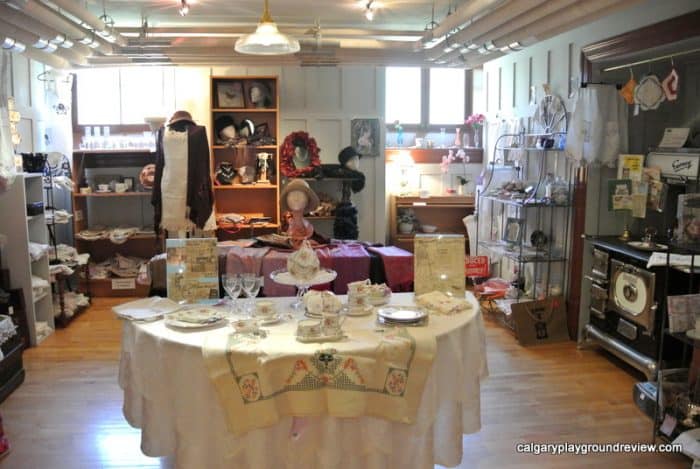 Have you been to the Lougheed House? What did you think?