Location    map
Address: Nanton, AB – 22nd Ave (Highway 2) & 18 St
Parking: Free parking in an adjacent parking lot
Gordie's Review (2 years old): The firetruck!
Age Range: 1.5-12 years
Ground Cover: sand
Features: Large school-age play structure with twisty slide, double slide, climbing walls, flying fox; Preschool play structure with 3 slides (one double slide), musical panel; 6 swings (3 baby); 3 bouncers; fire truck climber; wavy monkey bars.
Surrounding Park Area: Grassy area with picnic tables and a gazebo next to the park. Walking distance to the Bomber Command Museum of Canada, the Big Sky Garden Railway and the Miniature Museum.
Shade: Large mature trees.
Seating: 4 benches, there picnic table in the surrounding area
Stroller/wheelchair access: None.
Overall assessment: This is one of the best playgrounds I've seen outside of Calgary. It's right off the highway with plenty of parking. Gordie loved running over the sand and climbing on the firetruck climber. This would be a great stop if you are in the area or on the road.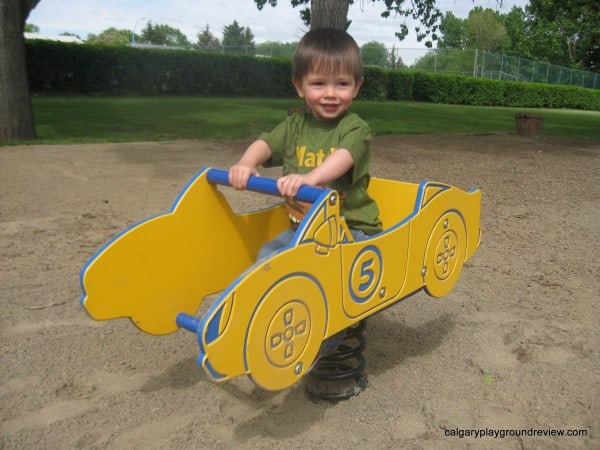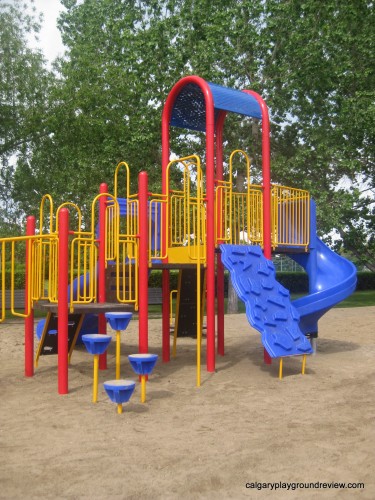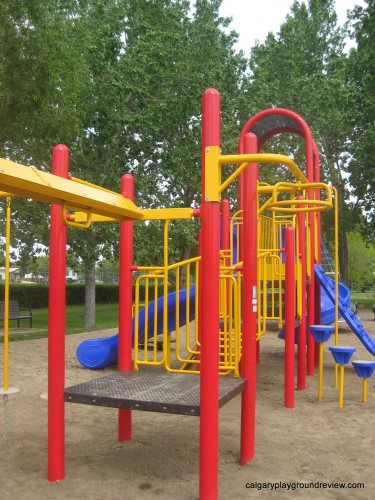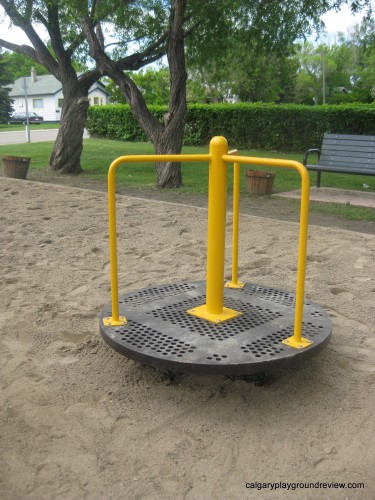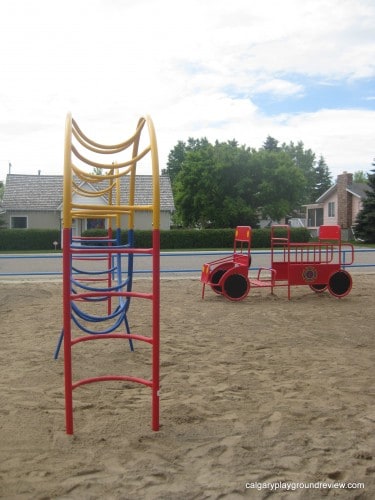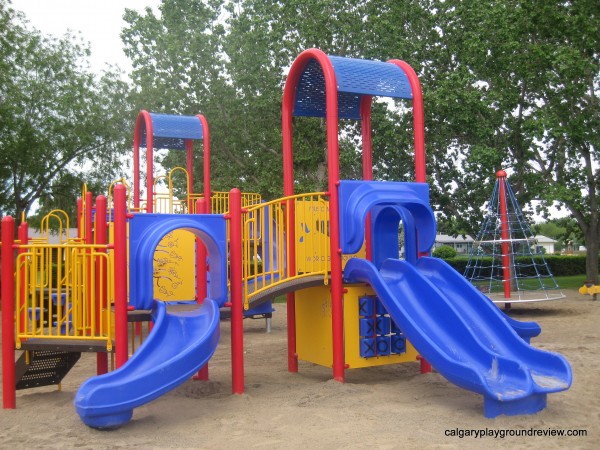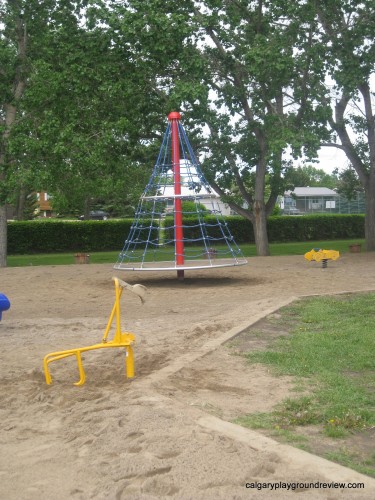 Have you been to this playground? Have a suggestion for a playground review? Would you like to write a guest review? Write your thoughts in the comments.