New playground coming fall 2018!
Location    map
Community: Shouldice Park – 4900 Monserrat Dr. N.W.
Parking: three free parking lots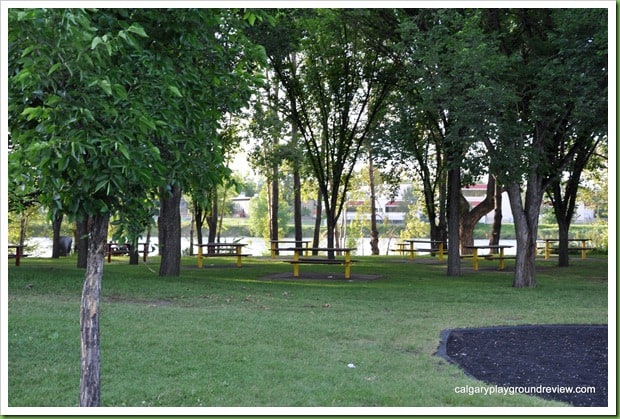 Features: Playground (see review below), bookable and non-bookable picnic sites with firepits and BBQ stands and Bow River access. Washrooms and drinking fountains are open seasonally. Althetic fields including soccer, baseball, tennis. There is a concession open for major sports tournaments and batting cages that are operated privately.
Overall Park (see below for playground info): The picnic spots at this park are really beautiful with mature tree and a great view of the Bow River. They are also close to the playground so it's a great spot for kids as long as you're not concerned they will run into the river when you're not looking.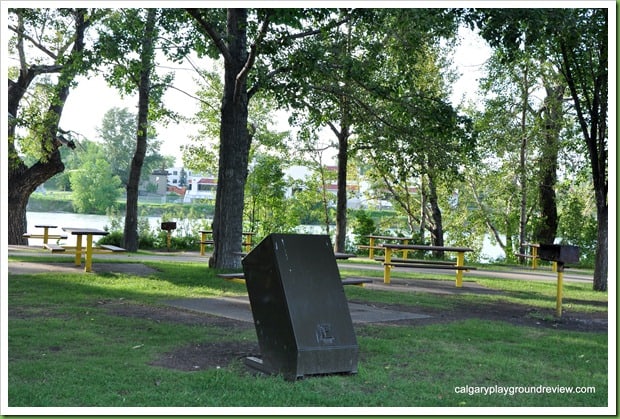 Playground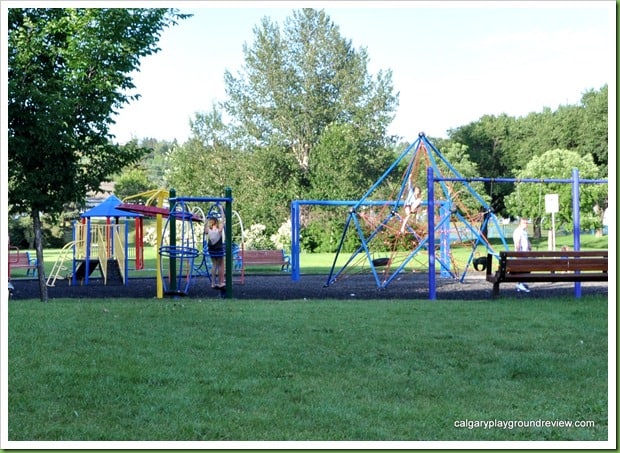 Gordie's Review (3 years old) – "what was the best part?" "I liked the dinosaur" (I have no idea why he says he liked that the best, he didn't even play on it)
Age Range:2-12
Ground Cover: recycled tire pebbles
Features: Large and small climbers with slides, web climber, tall slide, tall spinner, twisty monkey bars, 2 standing spinners, dinosaur climber, bus climber, gazebo, digger, 2 two-seater bouncers, whale bouncer, 8 swings (4 baby).
Shade: mature trees just outside the play area.
Seating: There are several benches along the outside of the play area and many picnic tables nearby.
Accessibility: None.
Overall Assessment: This playground isn't spectacular or new, but there is a lot of equipment and a good variety. This would be a great playground to go to for a day at the park.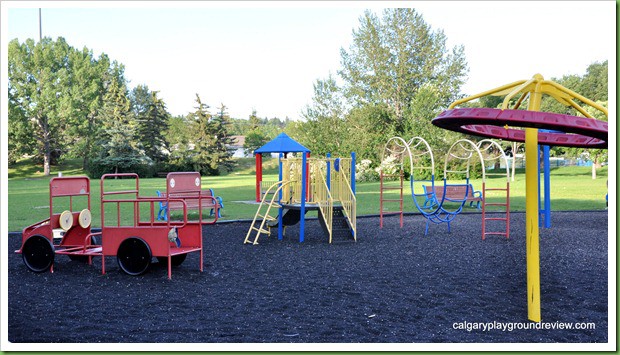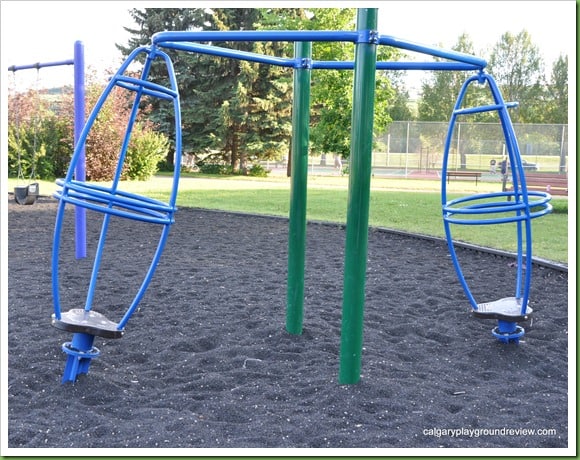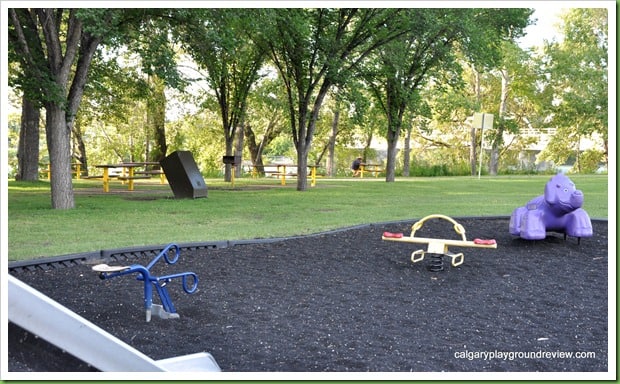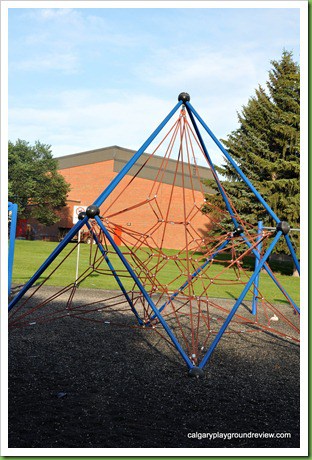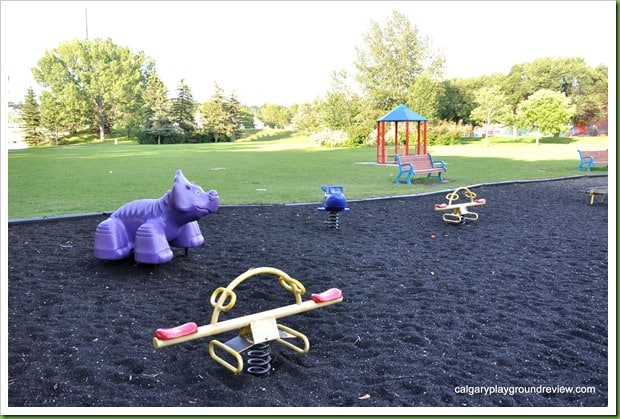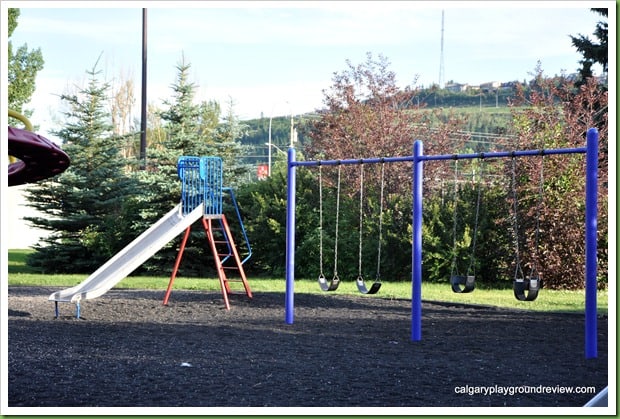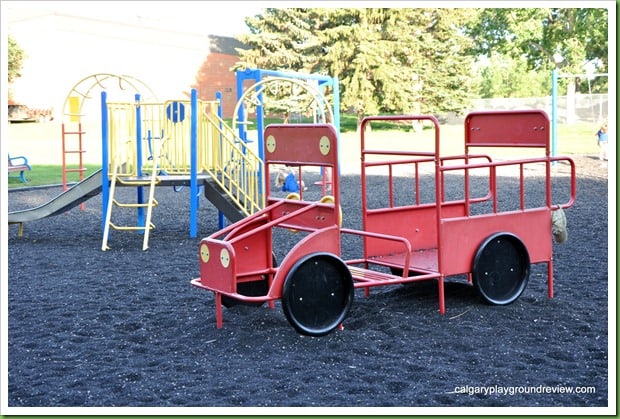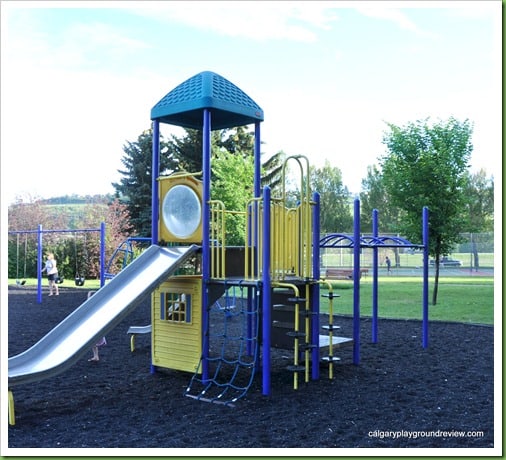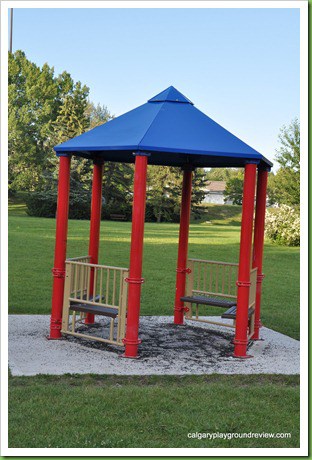 Have you been to this park? What did you think?