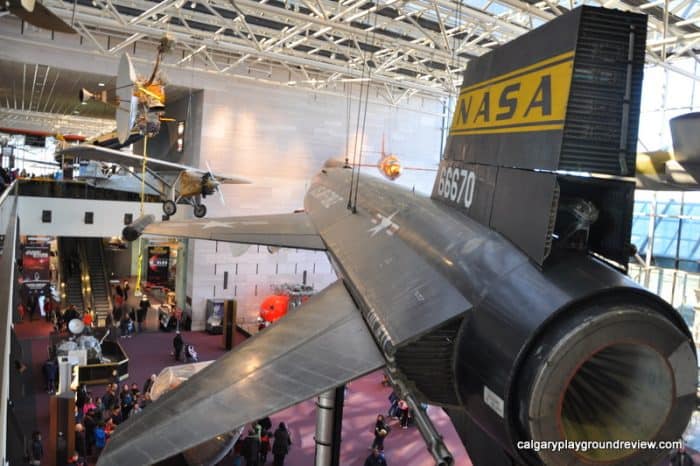 Location http://airandspace.si.edu/
Address: Located on the National Mall in Washington, DC
Gordie's Review (3.5 years): "I liked going in the airplanes! Why did the monkey go into space?"
Nicky's Review (11 months): (signing) "Airplanes!"
Cost: Free!
Season: Year round.
Food Services: McDonalds.
Age Range: All ages.
Stay Length: Expect to spend at least 2 hours, depending on your level of interest you could easily spend all day.
Worth the Trip?: Absolutely
Highlights: Even for someone without a major interest in airplanes, there is a lot to wow you right from when you walk in the front doors. Inside the main hall is their Milestones of Flight Exhibit.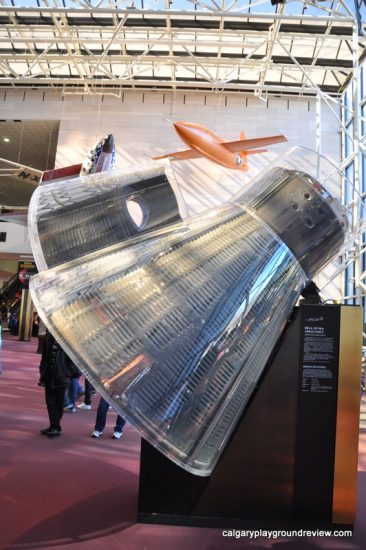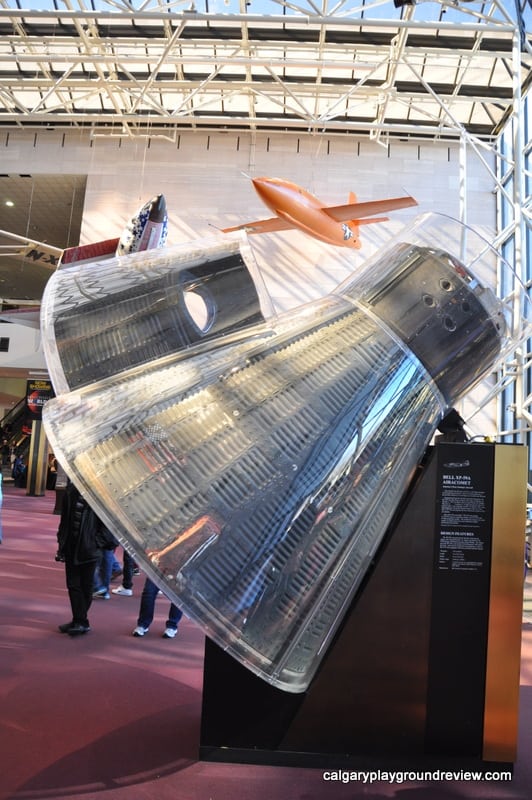 They have the Spirit of St. Louis in which Charles Lindbergh made his solo trip across the Atlantic, the Mercury spacecraft in which astronaut John H. Glenn Jr. became the first American to orbit the Earth, the Bell X-1, the first airplane to fly faster than the speed of sound and much, much more.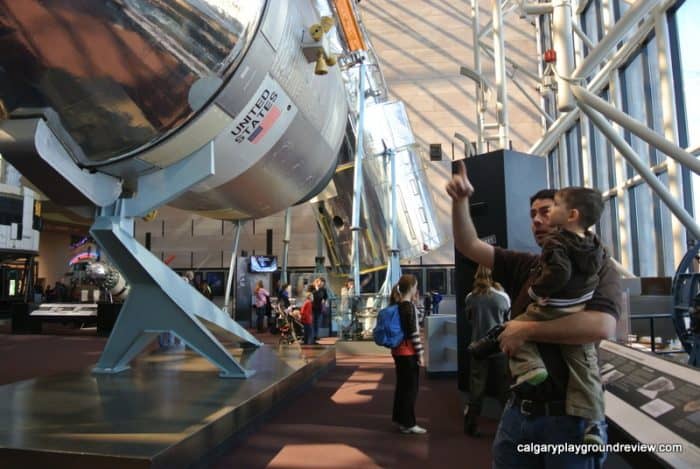 They also has a small piece of moon rock that you can actually touch. You can touch the moon!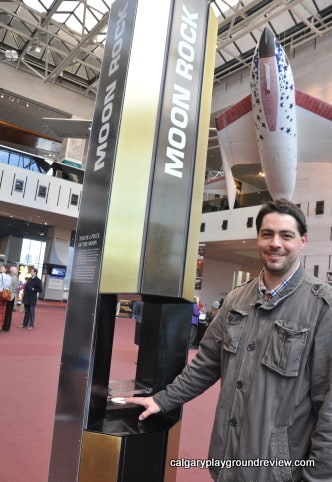 Seriously, how mind blowing is that?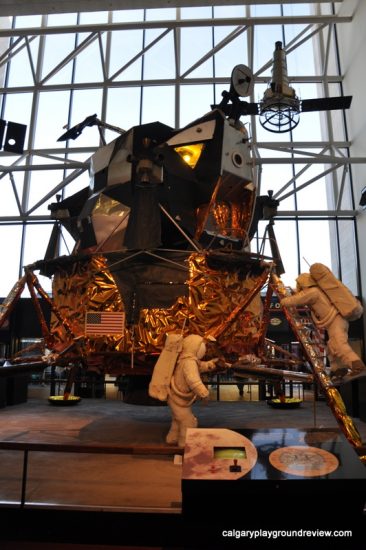 They also have a real lunar module – it didn't actually go to the moon, but it could have, it was the back up for the one that did.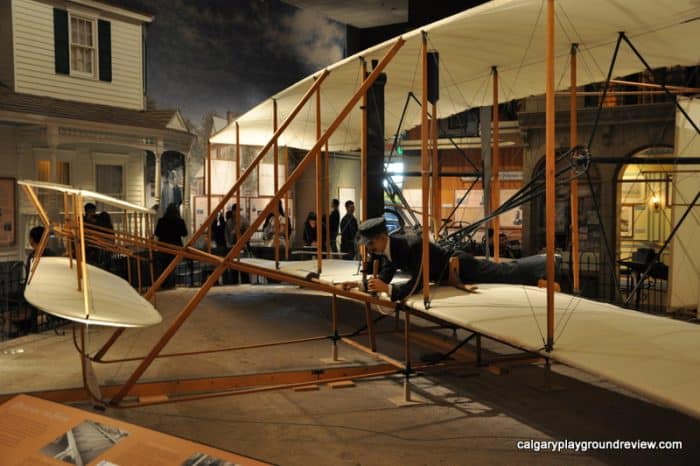 And the actual Wright Flyer (not a reproduction), the world's first successful flight of a powered, heavier-than-air flying machine.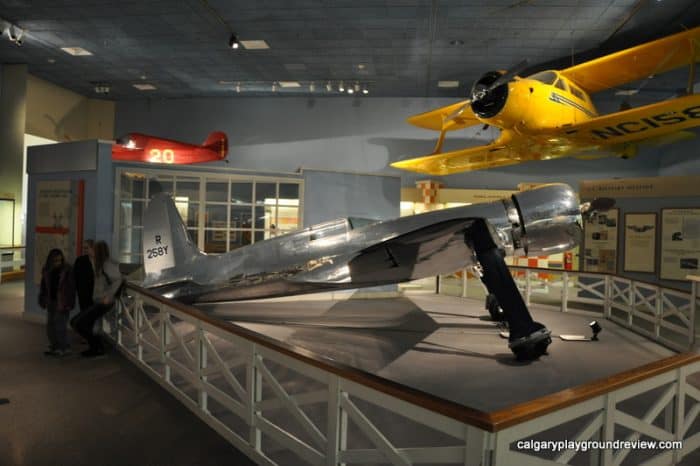 The exhibits (and there are many!) are well presented too. If you have the time and inclination there is a lot there for you to read and learn, but if you are instead going through it like I was with two small kids, you can still get a lot out of it by just walking through.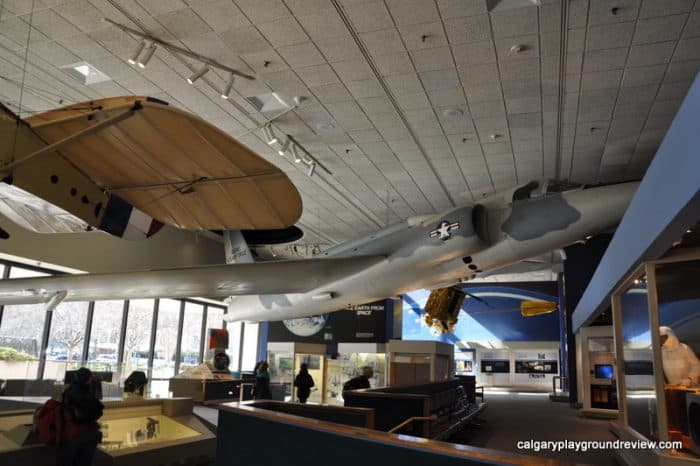 They also have a number of features throughout the museum that really makes it great for kids.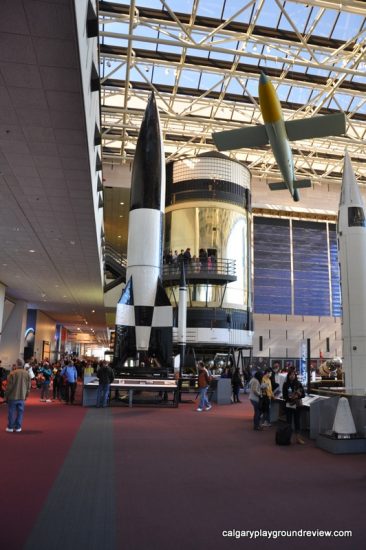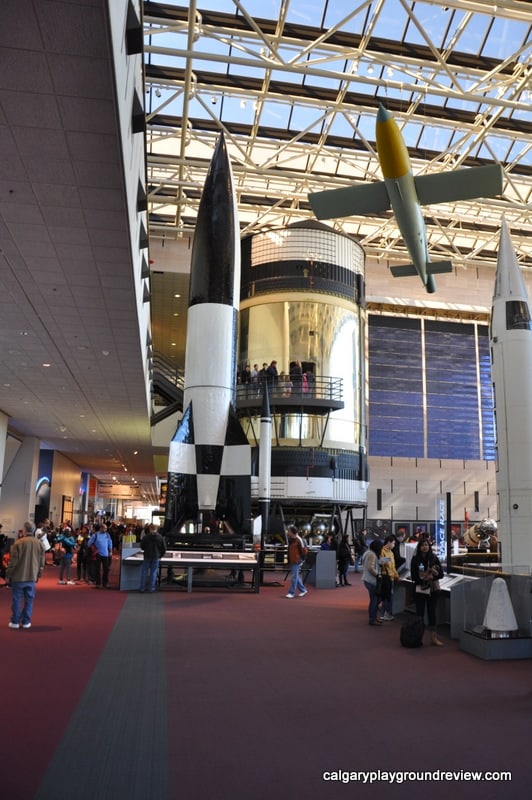 More than anything Gordie (3.5 years) wanted to go inside the airplanes. There were a number of opportunities to do walkthroughs including the backup Skylab above and airplanes like the one below.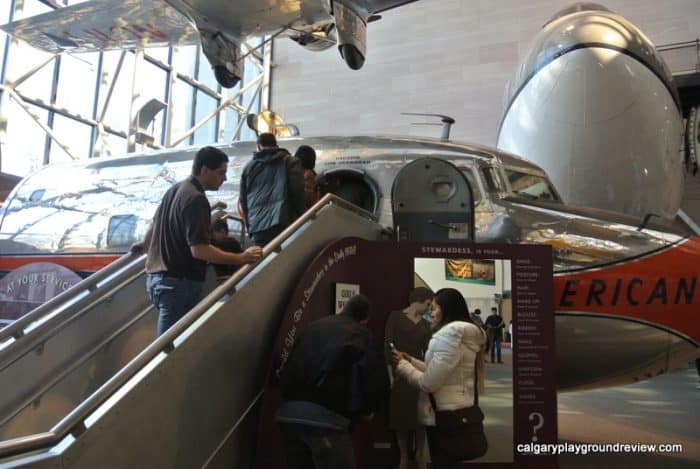 The exhibits also feature interactive elements that really help keep kids engaged.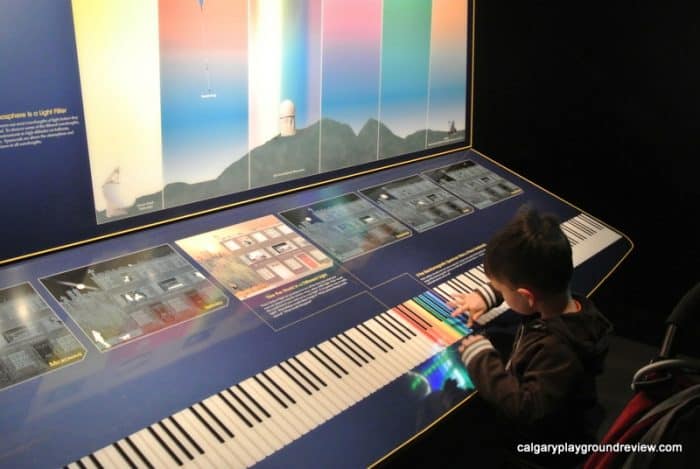 One of the exhibits is even specifically aimed at kids.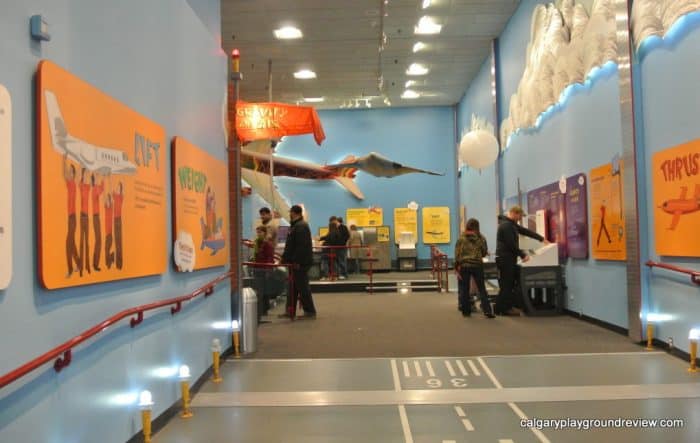 It is filled with hands on elements that help explain How Things Fly.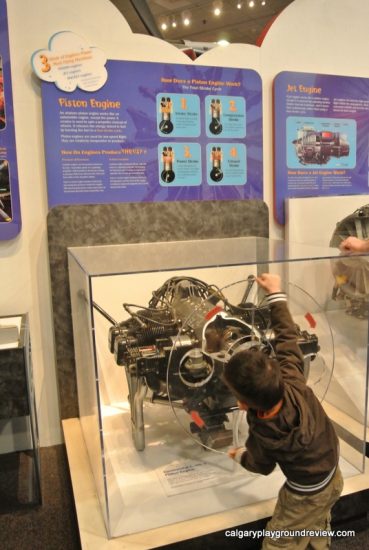 We spent hours at National Air and Space Museum. I would highly recommend that anyone in the Washington, DC area at least take a quick look through the Milestones of Flight area.
If you have a big aviation fan in your family, you may also want to check out the Smithsonian's other air and space museum, the Steven Udvar-Hazy Centre.
Please Note: 
We do our best to ensure the information on Calgary Playground Review is accurate, however information and events are subject to change. Please contact the organizations directly to avoid disappointment.
Can you help make this article better?
If you have noticed an error, have additional information or would like to share a comment you can:
E-mail us at calgaryplaygroundreview@gmail.com
Find us on Facebook: CalgaryPlaygroundReview
Find us on Instagram: YYCdana
Tweet us: YYCdana
We are not affiliated with any venues, attractions or organizations. Please message them directly if you have questions or concerns.