You don't have to go far to have a fun filled family vacation. We've been exploring Alberta to check out the family friendly attractions that are right in our own backyard. Medicine Hat is only a 3 hour drive from Calgary and is filled with fun things to do and great places to eat.
Here are some of the things that you won't want to miss!
Things To Do and See
Echodale Regional Park
Located east on the Holsom Road        Echodale Regional Park Website
Located just a few minutes outside of Medicine Hat is a beautiful park that seems to come out of nowhere. It includes a historic farm, picnic areas, walking paths, a boat lake, where you can go fishing, and a swim lake.
The swim lake is free to access, open seasonally and has a sandy beach, concession, lifeguard and a ship themed playground.  My kids would have been happy to play there for hours.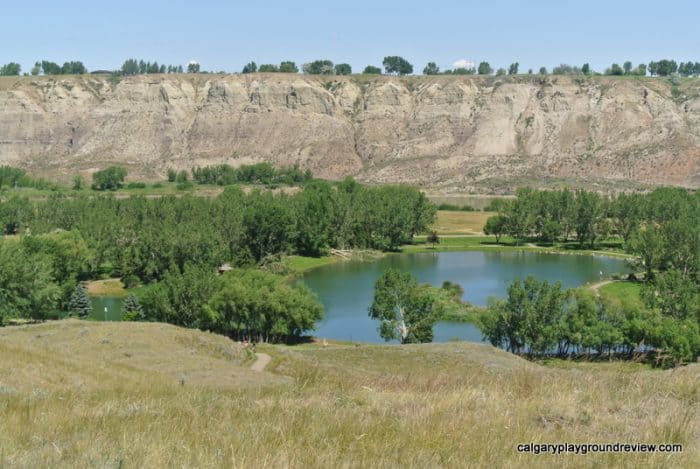 Medalta Museum – Historic Clay District
713 Medalta Ave SE http://medalta.org/museum
The Museum is part of Medicine Hat's Historic Clay District. It is the former site of the Medalta pottery factory – much of the old factory has been preserved and it is also a working museum. The museum is really well done with attractive displays.
They also offer free tours. We opted to explore ourselves so we could explore at our own pace. The kids area is limited but the rest of the museum is first rate.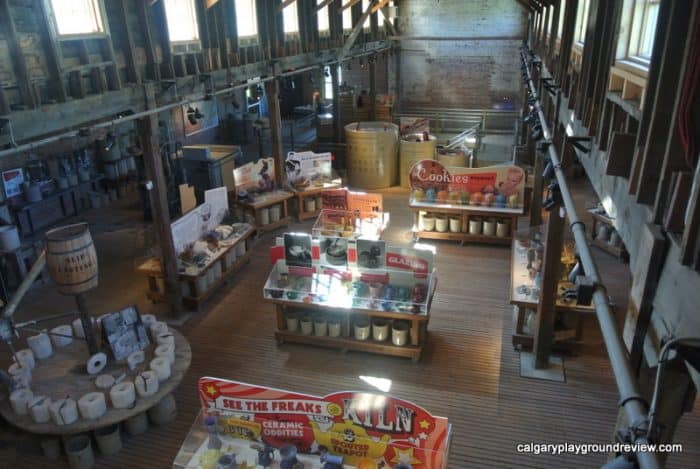 Butterfly House at Windmill Garden Centre
920 1 street SW http://www.windmillgardencentre.com/
If you have ever wanted to get up close and personal with butterflies, the Butterfly House is just the place. In addition to many butterflies, they also have a lovely garden, koi fish, turtles and little white quail birds. There is also a small petting zoo that you can access free of charge just outside the Butterfly House.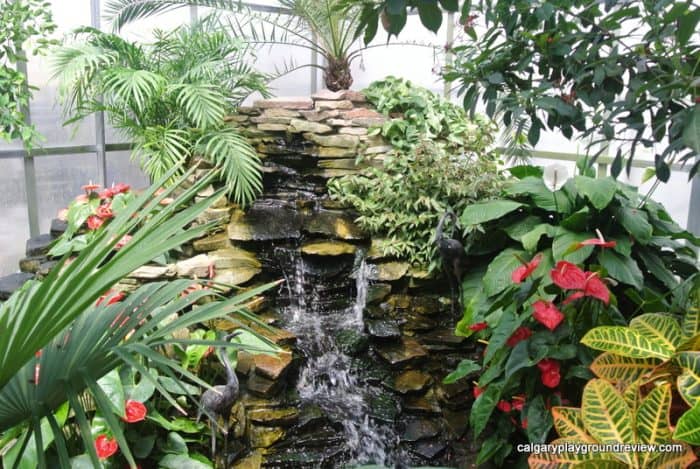 Nature Walk at Police Point – Nature Centre
Police Point Park is a large nature reserve with many pathways and walkways. We went on a short walk that they call the enchanted forest, located right behind the interpretive centre, where you can see both Prairie scrub land as well as forested areas. The nature centre also offers tours and programs including one where you can rent a GPS and try out geocaching.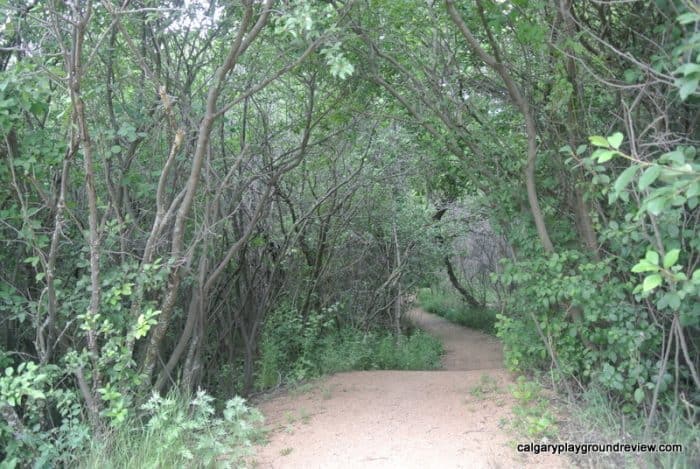 Saamis Teepee
Located on the Trans-Canada Highway next to Tourism Medicine Hat      Saamis Teepee website
The Saamis Teepee is the most striking landmark in Medicine Hat. It is billed as the largest teepee in the world. Inside the teepee, there is artwork on the large circles with signage underneath that explains their meaning. It's a quick stop and right by the Tourism office making it a great place to start your visit in Medicine Hat.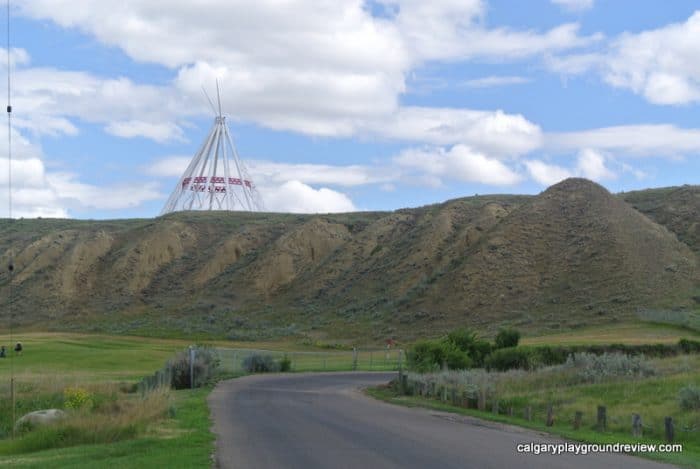 Train Watching at Rotary Park
Rotary Park – North Railway Street and Balmoral Street SE
Trains are very visible in Medicine Hat. If you have a little train fan in your family, Rotary Park is a great place to stop and watch the them. It's a quiet little park with a gazebo making it popular for weddings but it also has a great view of the rail yard. Grab some snacks from McBrides Bakery and have a little picnic on a blanket in the park.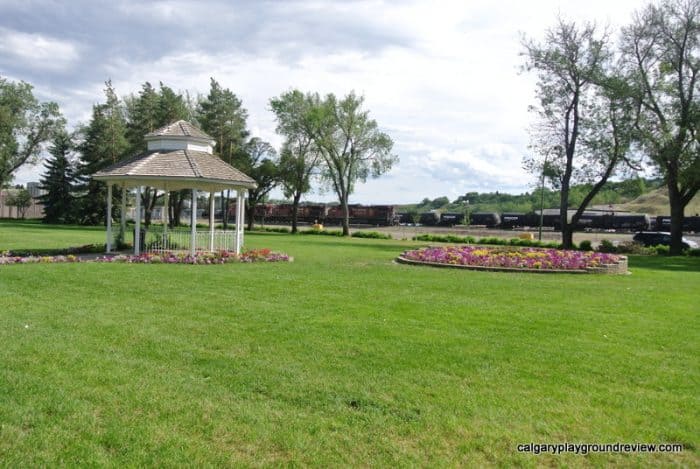 Playgrounds, Parks and Spray Parks
Medicine Hat has some beautiful parks, great playgrounds by Blue Imp (which is based in Medicine Hat) and 4 spray parks. Here's a list of some of the best Medicine Hat parks, playgrounds and spray parks.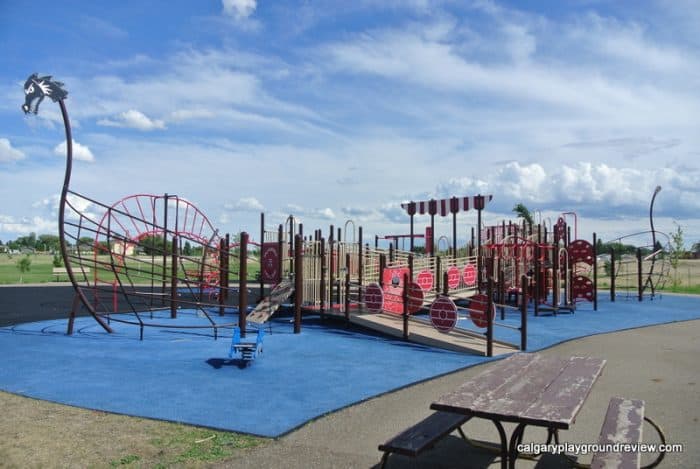 The Food
Swirls Ice Cream
Division Ave and 4th St http://www.swirlsicecream.ca/
Swirls Ice Cream is a Medicine Hat institution – it's been around for over 30 years. Swirls is only open in the warmer months and operates from a small corner location.
You order at the window and can sit at a small number of picnic tables on the outside. They offer both soft and hard ice cream in a large variety of flavors as well as specialty treats and novelty items. They don't offer much in the way of non-dairy options but the $1 popsicles were still a trip highlight for my kids.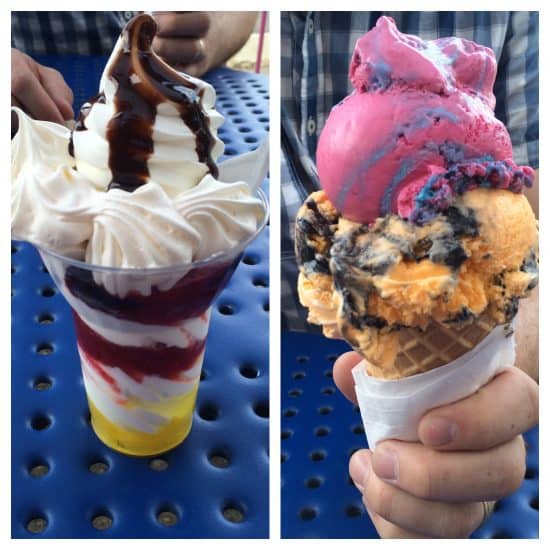 McBride's Bakery
1791 Dunmore Rd SE https://www.facebook.com/McBridesBakeryMH
McBride's Bakery was one of our favorite stops on our trip. They offer bread, treats and some savory options as well. We stopped in for a treat and bought some Callebaut chocolate cranberry sourdough bread to bring home. On the way out I saw jalapeno cheese sticks and they looked so good I went back in and bought a couple for the road.
The nanaimo bar I had was perfect, the jalapeno cheese sticks were just as good at they looked and the chocolate sourdough was so good that I wish we had bought two. I wouldn't go back to Medicine Hat without stopping in at McBrides' Bakery. (not open Sundays)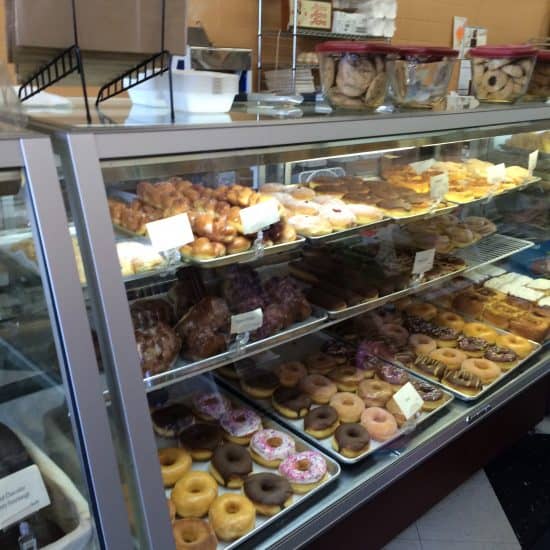 Sushi Miso
1561 Dunmore Road S
Located just down the street from McBrides Bakery, Sushi Miso was even better than I had expected. They don't have typical hours (some days they are closed, some days they don't open until 3pm) but the food is fantastic and beautifully presented – more than equal to anything I've had in Calgary.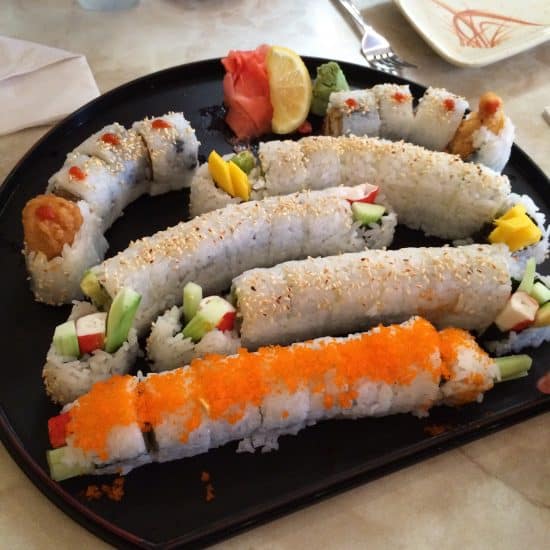 Golden Bell Sub and Grill
101 1865 Dunmore Road https://www.facebook.com/thegoldenbellsaigon
Another place our family enjoyed was Golden Bell Sub and Grill. They offer Vietnamese subs, Pho and other standard Vietnamese options. Their satay pho soups have a peanut broth which was different from what I've typically had and also really good. The kids split an order of stir fried noodles with chicken and prawns.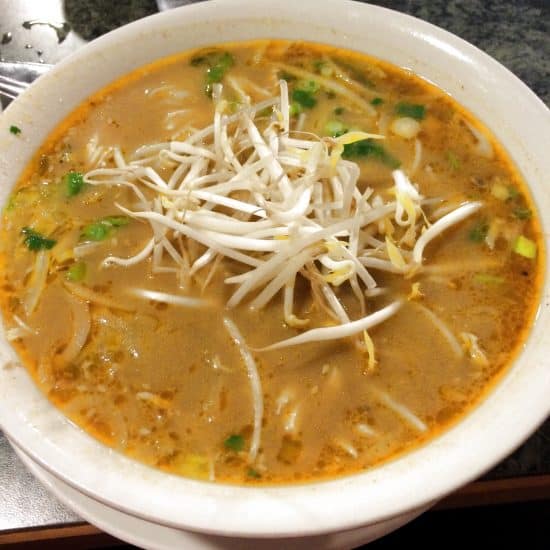 Tino's Burgers
860 14 ST SW https://www.facebook.com/pages/Tinos/445506618854649
Tino's offers burgers and milkshakes for drive through or takeout. They have even more milkshake options than Peter's in Calgary. We didn't try one on this visit as we had just had ice cream but it's on our list for next time.
The burgers were good, the onion rings were perfectly crispy, the fried pickles were excellent and the fries were just okay. They aren't super quick. but if you are looking for some local flavor, it's just the ticket.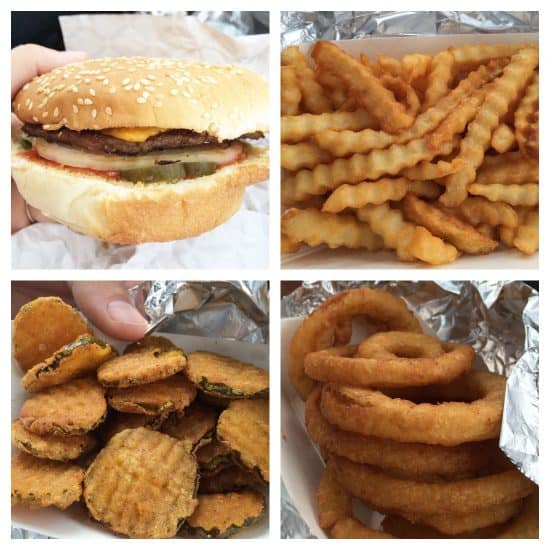 Hotel and Accommodations
We stayed at the Medicine Hat Lodge for our trip. If you wanted to, you could have a nice vacation without ever leaving the hotel. The Medicine Hat Lodge aims to provide a resort like experience and offers many amenities beyond the average hotel including a spa, casino, a lounge with on site entertainment, and two restaurants.
They have a water park with a pool, wading pool, hot tub and two huge water slides which is included with most room packages. Our family had a lot of fun there! Also included with your stay is the best complementary buffet breakfast that I've ever had.
The staff were friendly and accommodating. It is located on the Southern end of Medicine Hat and is only a 5 minute drive to McBrides Bakery, Sushi Miso and Golden Bell Sub and Grill.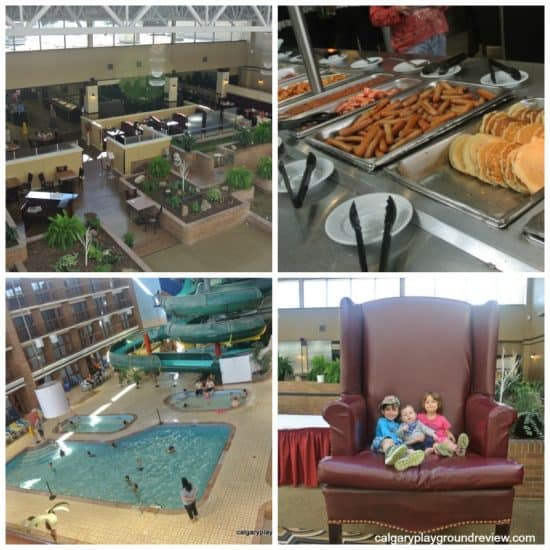 Disclosure: In order to facilitate these reviews, we were provided with accommodation in Medicine Hat. Thank you to Medicine Hat Tourism for facilitating our trip!
Please Note: 
We do our best to ensure the information on Calgary Playground Review is accurate, however information and events are subject to change. Please contact the organizations directly to avoid disappointment.
Can you help make this article better?
If you have noticed an error, have additional information or would like to share a comment you can:
E-mail us at calgaryplaygroundreview@gmail.com
Find us on Facebook: CalgaryPlaygroundReview
Find us on Instagram: YYCdana
Tweet us: YYCdana
We are not affiliated with any venues, attractions or organizations. Please message them directly if you have questions or concerns.