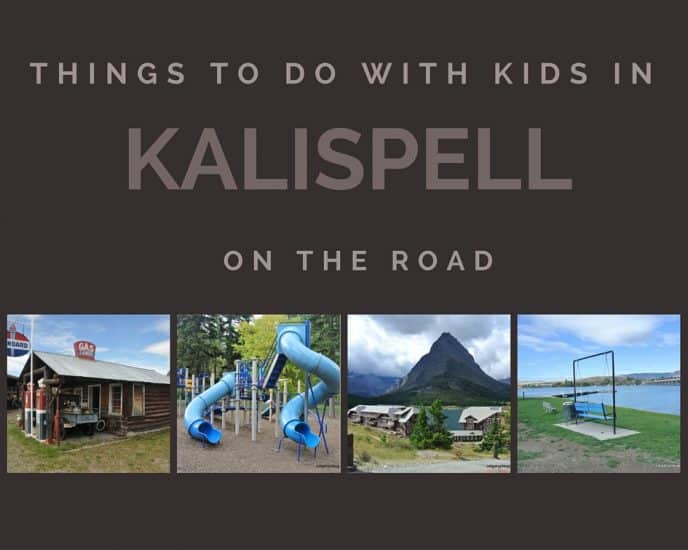 Kalispell, Montana is about a five hour drive from Calgary, similar to travelling to Great Falls. We've spent the night in Kalispell a few times and thought the area was lovely so we decided to spend a weekend there in September to check out some of its family friendly features.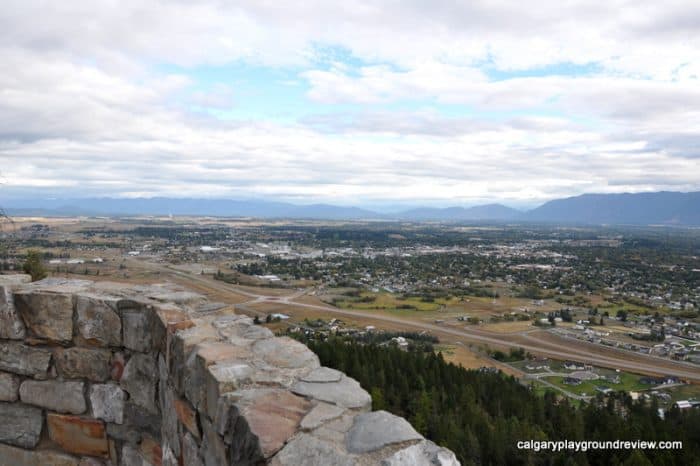 Kalispell is the hub of the Glacier/Flathead region making it easy to explore all the great things in the area. Its small size (21,000 people) makes it really easy to get around to everything you want to see and do. We had a fantastic time and compiled a list of 10 reasons that you should take your kids to Kalispell.
Kalispell is just 45 minutes from Glacier National Park. Even better, you can actually drive through Glacier National Park on your way to Kalispell in the warmer months using the Going to the Sun Road.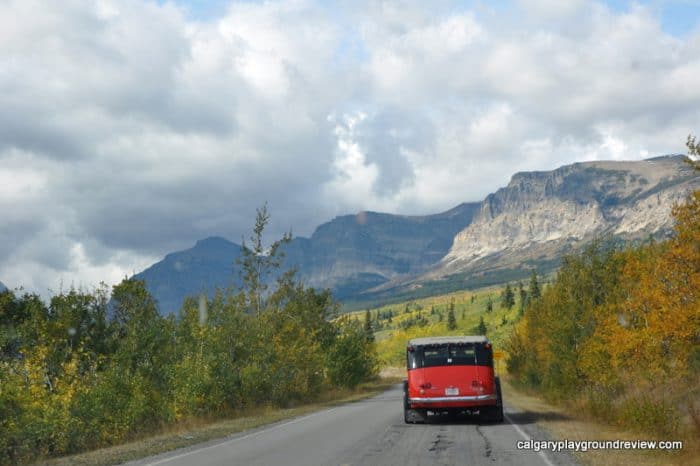 This is a great way to see Glacier if you don't have a lot of time but there are a lot of opportunities for hikes and sightseeing as well. The drive is impressive and doesn't really add much to your driving time.
Watch for mountain goats near the Logan Pass (this was the only year we didn't see any there) and stop at a visitor station to pick up a Jr Ranger book for the kids. The Jr Ranger program is fantastic and Glacier doesn't require you to go on a hike or attend a ranger talk so my son was able to do it even though we didn't have a lot of time to spend in the park.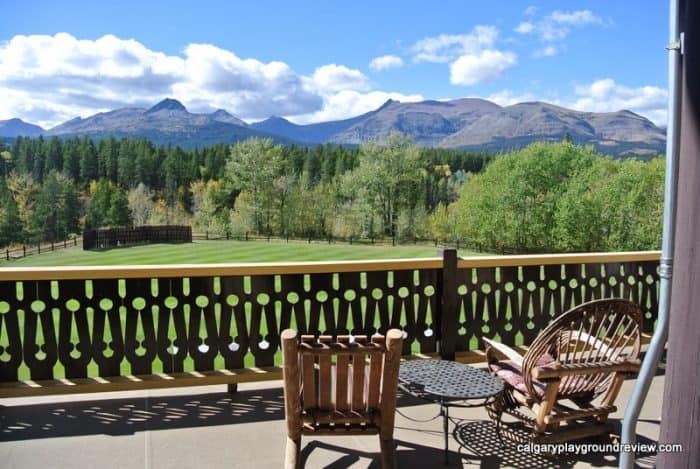 If you are planning on travelling along to the Sun Road, always check before you go to make sure it's open. If it's not, don't worry! Even in the Winter sections of the road are still accessible allowing access to portions of the park.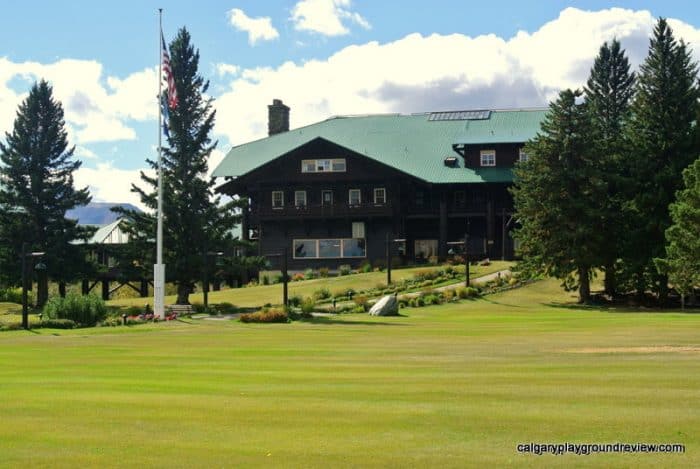 There are also areas on the East side of the park – Many Glacier and Two Medicine that are also well worth the trip.
2. Flathead Lake
Kalispell also offers easy access to Flathead Lake, just 15 minutes South of town. Flathead Lake is the largest natural lake in the Western US – it takes about an hour to go from one end to the other, or around 2 hours to drive all the way around.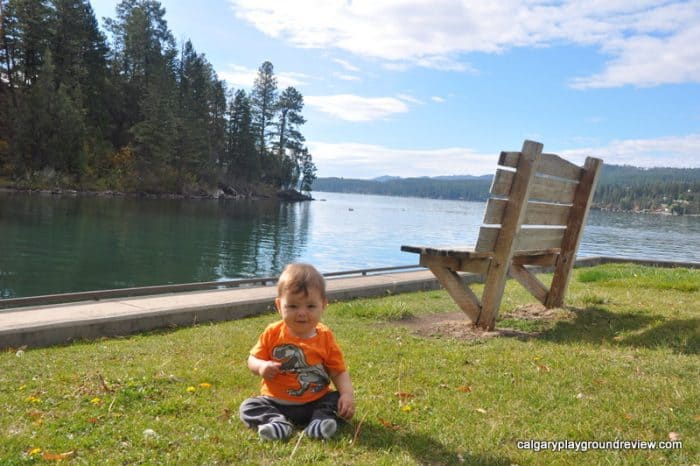 It's a popular place for hiking, fishing, boating and boat tours. It's not a very 'beachy' lake but there are spots where you can swim at different spots along the shore. Some of them are inside State Parks (out of state vehicles pay $6). There are also spots with unrestricted access.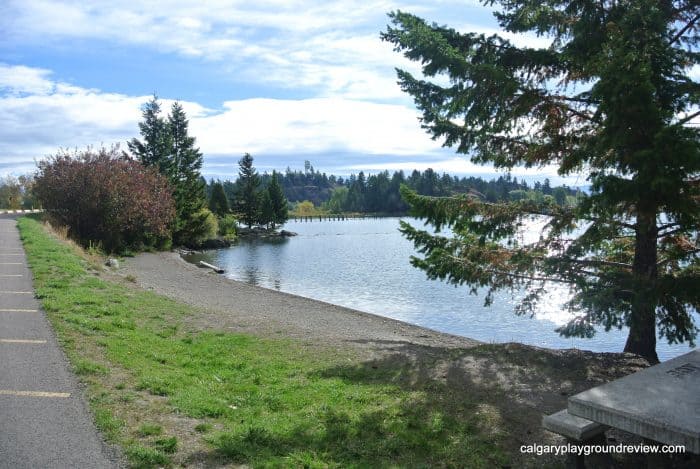 For instance, Somers has a small beach front at Somers Beach and Polson has a swimming area next to a playground at Riverside Park.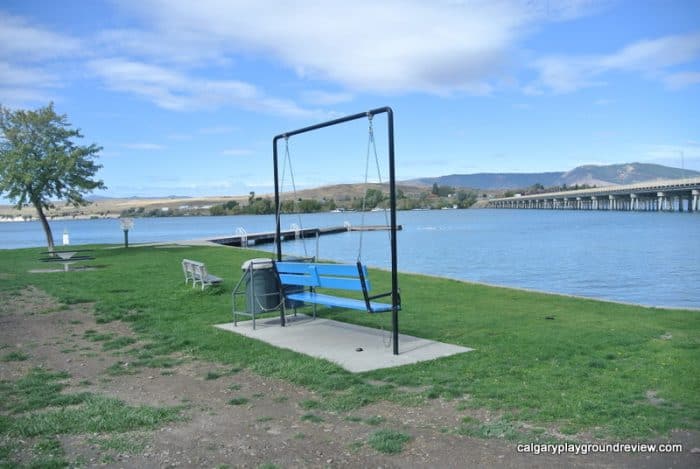 There is no beach at Polson but you can access a shallow swimming area from the dock-like shore front. It was a little cold for swimming while we were there but just driving around the lake was nice.
3. Cherries and Huckleberries
The Kalispell area is famous for their cherries and huckleberries. Flathead Lake is home to many cherry orchards which grow a variety of different kinds of cherries primarily along the East side of the lake.
You can purchase cherries from road side stands or some farms allow you to pick your own right off the tree. Cherry season varies a little from year to year but it typically begins mid to late July and runs for about 2 weeks.
Huckleberries are a fruit similar to blueberries. They are difficult to cultivate so are primarily picked where they grow in the wild. In addition to the fruit you can find huckleberries flavored candy, tea, jam, ice cream and more all around the Kalispell area.
If you are looking for fresh fruit they typically ripen in July. If you want to pick some yourself, you can find trails in Glacier National Park, Flathead National Forest and by Whitefish Mountain resort. Visitors to Glacier are restricted to picking one quart of huckleberries per person, per day for personal consumption only.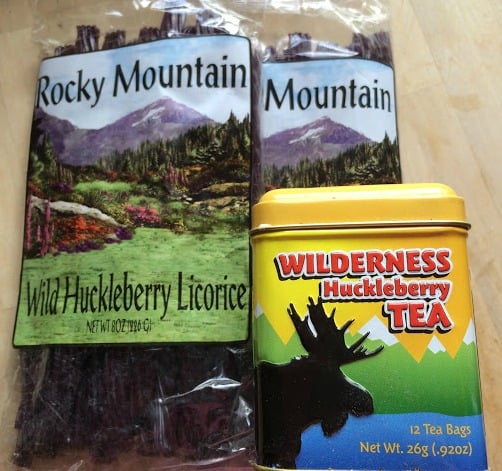 4. Parks and Playgrounds
I often find that no matter where we go, one of the highlights for my kids are the playgrounds we visit and this trip was no different. There are two great playgrounds in beautiful parks right inside Kalispell. Lawrence Park has a brand new playground with a forest theme and a zipline.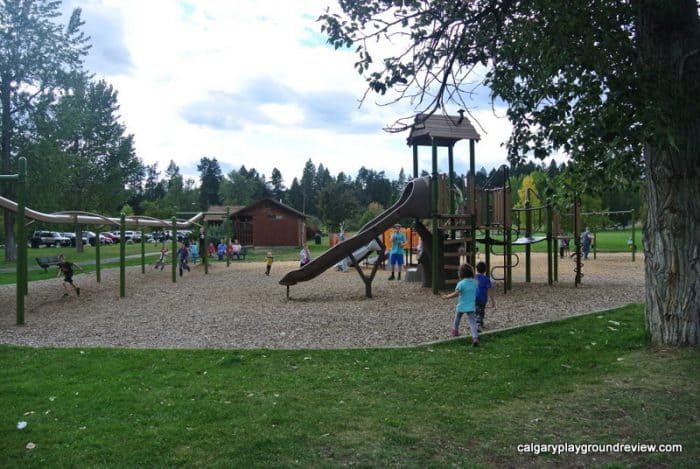 Woodland Park playground is located by a lovely little pond which is a popular place for seeking ducks and geese.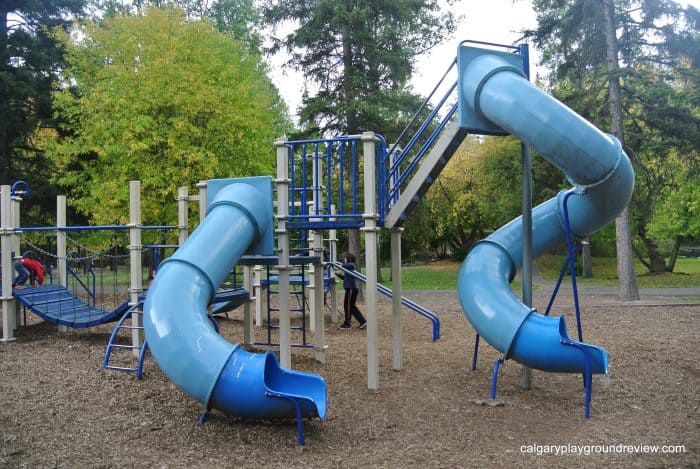 5. Hikes and Walks
The Kalispell area has tons of opportunities for hikes and walks. Lone Pine State Park is just a little bit to the South East of Kalispell (it takes about 10 minutes to get there). Stop in at the interpretive centre first and pick up a kids activity booklet.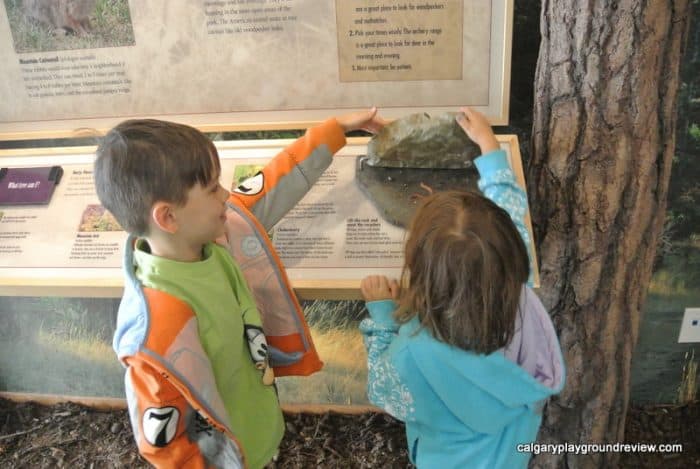 The interpretive centre is not huge but it is really well done with lots of things for kids to touch including animal pelts and antlers.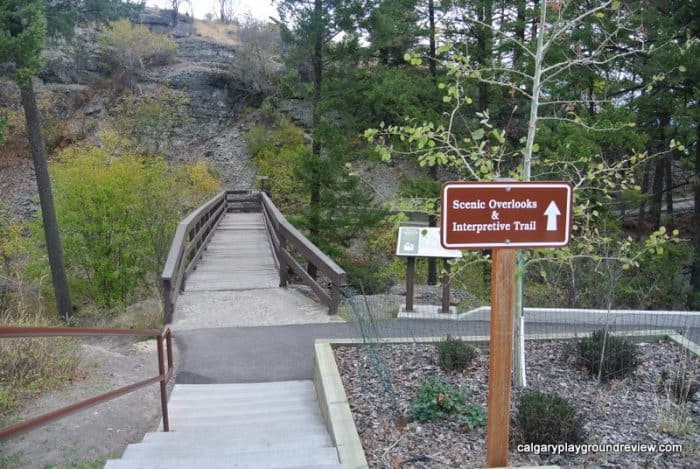 Just outside is a short walk with great views of the area and interpretive signs. My kids loved the walk – even though it's not too difficult there is some uneven terrain and hills making it more interesting for them and feel more like a hike.
5. Shopping – Target, Walmart and Costco
Whenever we drive to the states we load up on things that we can't get here in Canada usually from Target, Walmart or Costco. Kalispell has all three easily accessible on the North end of the city. We can usually find some great things for the car ride home at Target's One Spot.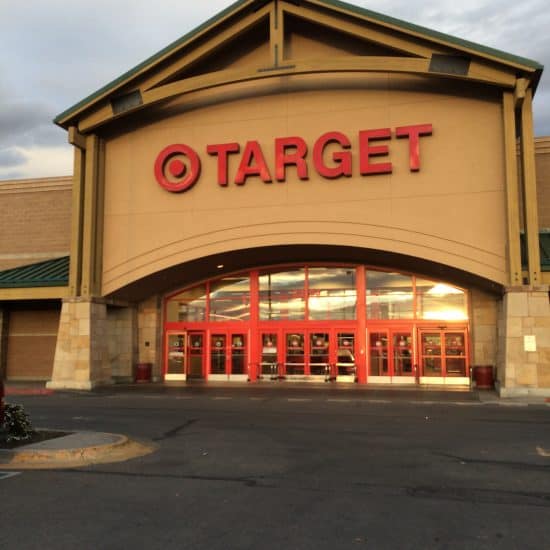 7. Miracle of America Museum
36094 Memory Ln, Polson, MT http://miracleofamericamuseum.org/
This quirky museum is really unlike any other. Originally started as a private collection, the museum is now a non-profit occupying five acres of indoor and outdoor space. The museum is primarily focused on american historical artifacts but you'll also find whimsical artwork and a few oddities as well.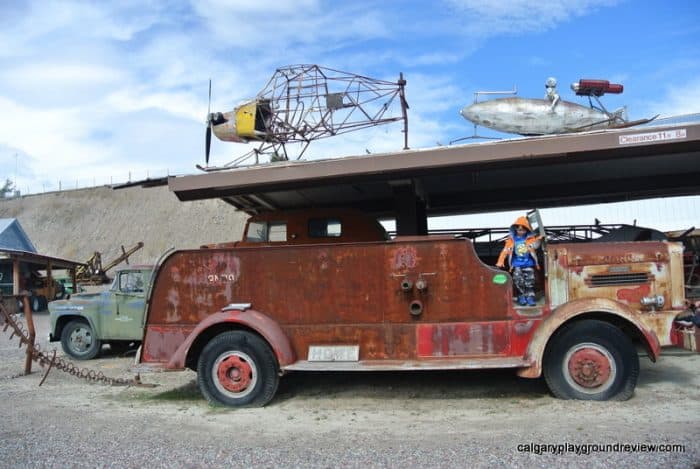 Due to it's roots, the museum has more editorializing than your typical museum – the founder's goal is to use the antiques to teach the principles used by the Founding Fathers to design the Constitution. It's also a bit too cluttered.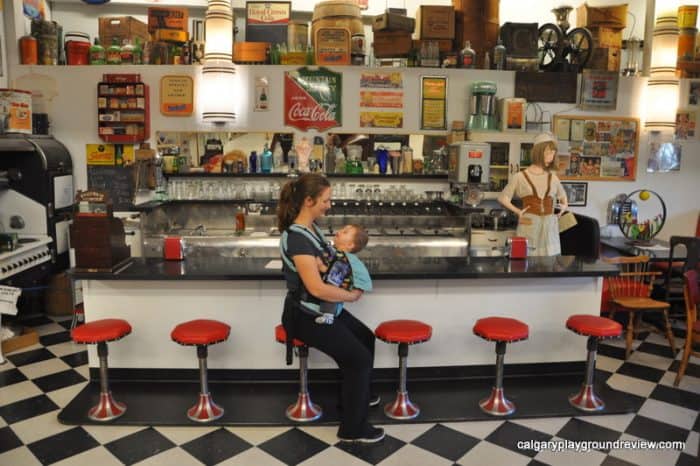 But you could spend hours here and not run out of things to see. There are also many things that kids can climb on, bells they can ring and music they can play.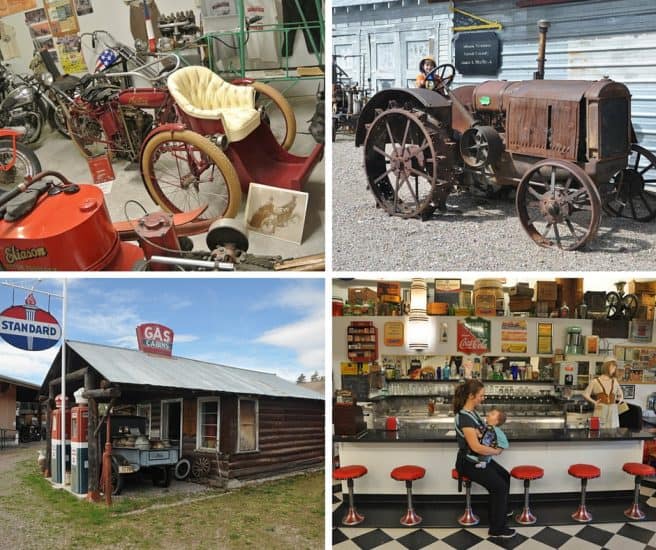 The admission is low and you will not regret giving this museum a bit of your time. How many places can you find an early snowmobile used in Glacier National Park, a helicopter your kids can sit in and two different kinds of player pianos, one with a violin and one with drums that actually work?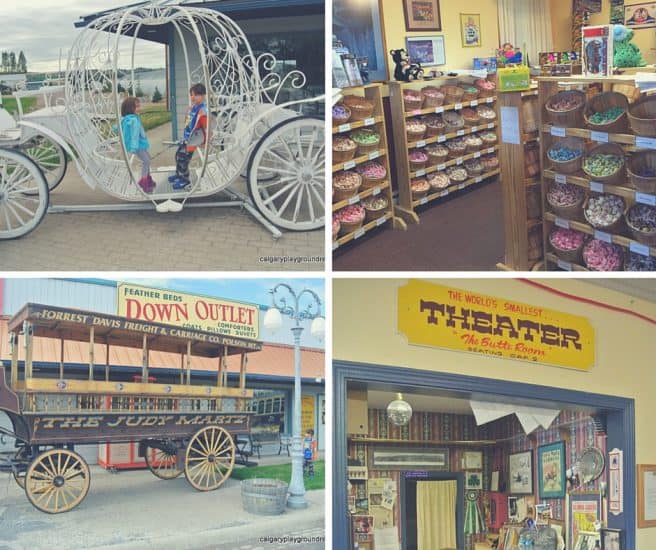 While you are in Polson, you can also check out Three Dog Down a weird little collection of stores that proudly proclaims it is Polson's biggest mall. They have a really large selection of salt water taffy and if you are lucky the owner will treat you to a short performance in the "Worlds smallest theatre – capacity 2".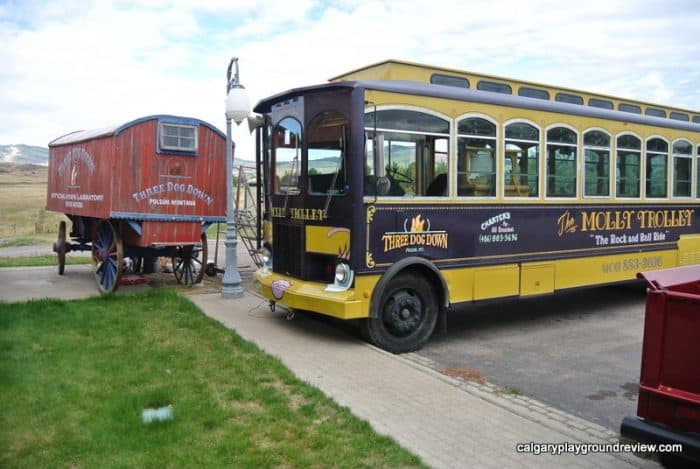 8. Whitefish and Whitefish Mountain Resort

The city of Whitefish is located along Whitefish Lake. It is 25 minutes to the North of Kalispell.
City Beach is a popular location for swimming at the lake. A large train yard runs through the centre of town and can be a great place for train watching. My train loving kids really like standing on the station platform watching for trains.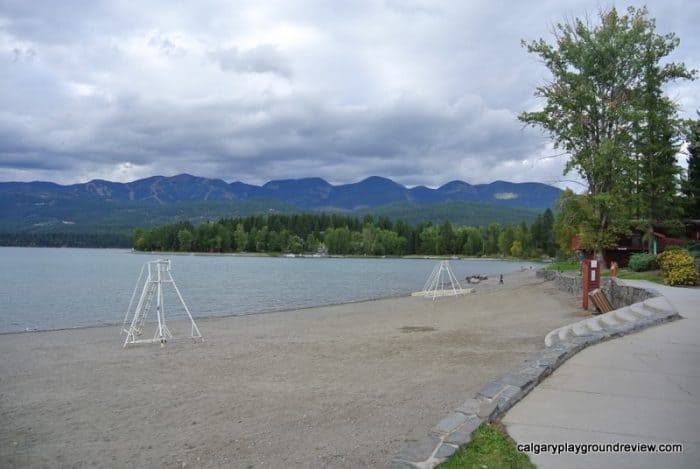 Whitefish also has a fantastic playground in Baker Park which my kids were in no hurry to leave.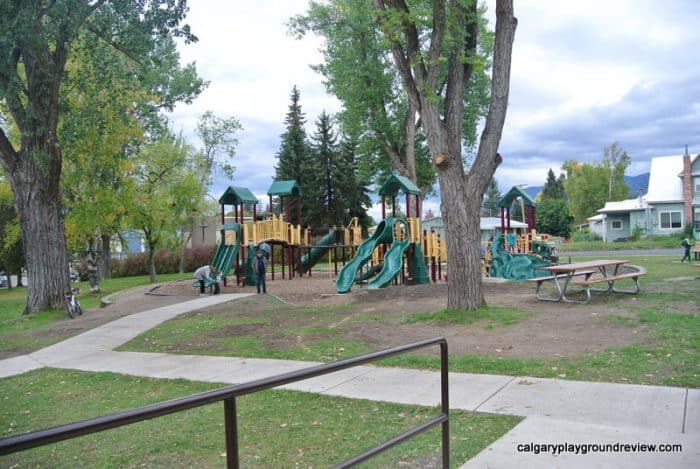 Whitefish Mountain Resort at Big Mountain is 1 hour and 40 minutes from Kalispell (it's only about 15 minutes further than the city of Whitefish).
It is a popular ski resort in the Winter and in the Summer months offers scenic lift rides, a large outdoor climber for kids, alpine slide, aerial adventure park and zipline tours.
9. Local Flavor
Norm's News – Kalispell
34 Main St, Kalispell
Norm's News is part soda fountain, part magazine shop and part candy store. Norm's News has been around since 1938 and is still a popular place for burgers, fries, ice cream and milkshakes.
We stopped in for some candy and a snack. The nostalgia factor here is high, you can even get phosphates – old fashioned flavored sodas that they mix up right there. I got a pineapple phosphate – so good!
Sweet Peaks Ice Cream
http://www.sweetpeaksicecream.com/
The ice cream at Sweet Peaks is good and they have some interesting and unusual flavors like lemon and dill and butter pecan whiskey.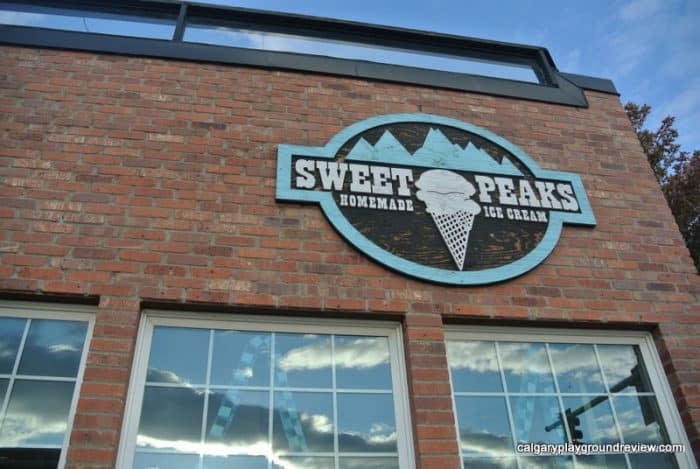 Sweet Peaks Ice Cream is a small regional chain serving hard ice cream as well as non-dairy sorbet. Their Kalispell location is in the heart of downtown and features a roof top patio.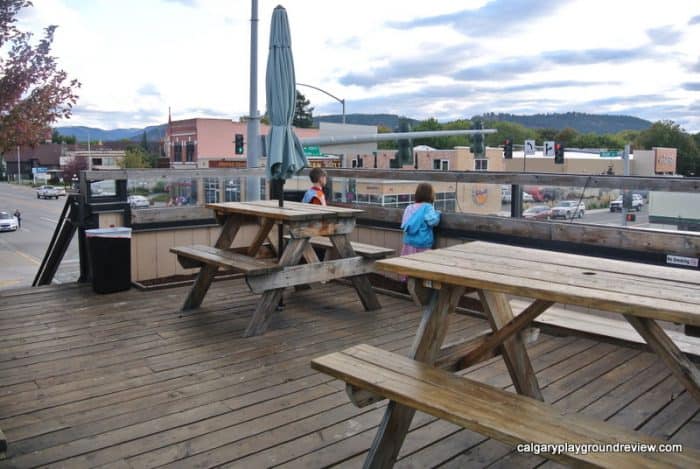 But in my opinion what really makes them stand out is their homemade waffle cones made with a hint of cinnamon. I usually prefer my ice cream in a bowl so I tragically only got to sample my husbands waffle cone. This was a huge mistake. Get the waffle cone.
Fiesta En Jalisco – The Salish – Polson
http://www.fiestaenjalisco.net/
This Mexican restaurant is a small regional chain which serves up all your favorite Mexican dishes. The Polson location has a gorgeous view of Flathead Lake and is easy to get to right after the Flathead River bridge.
10. Fun Fast Food
HuHot Mongolian Grill
HuHot started in Missoula, Montana and is now a popular, central US chain. They offer create your own stir fry which they then cook up right in front of you. You can have unlimited trips up to the grill for one price (and kids are free or cheap depending on their age).
They tell you take up one bowl at a time, but everyone there seemed to mix two bowls together. Watching them cook up the food is entertaining (I will still find my son saying "Hu-Hot!") but can be a bit slow.
We found it a little difficult to handle helping both kids get their food and watching the baby in a timely manner when it was busy. I am really looking forward to going back again but would go at an off time if I had more than one kid that needs assistance per adult.
Hotel and Accommodations
We stayed at the Holiday Inn Express – Kalispell for our trip. It includes a swimming pool with pool toys, a free hot breakfast and fun things in the lobby like free cookies or rice krispie square decorating stations.
The hotel is new and conveniently located on the North side of town right nearby Target, Walmart, Costco, HuHot, Panda Express Famous Dave's and Mackenzie River Pizza Co. We had a lovely stay and the kids loved playing with the beach balls and pool noodles at the pool and eating breakfast at the hotel.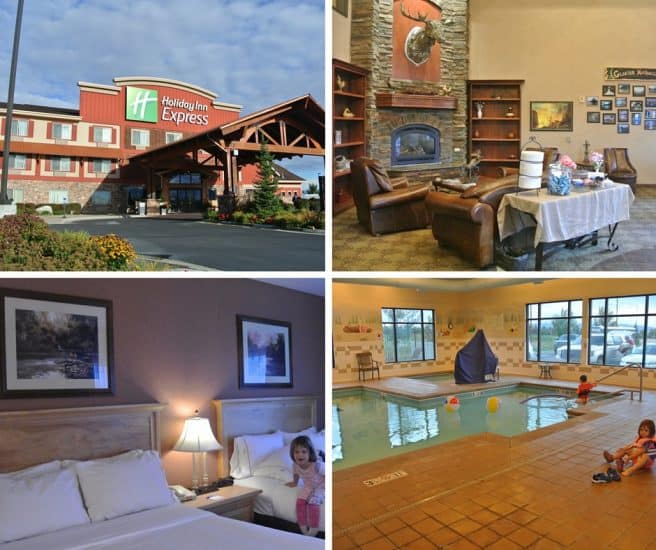 Disclosure: In order to facilitate these reviews, we were provided with accommodation in Kalispell. Thank you to Discover Kalispell for facilitating our trip!
Please Note: 
We do our best to ensure the information on Calgary Playground Review is accurate, however information and events are subject to change. Please contact the organizations directly to avoid disappointment.
Can you help make this article better?
If you have noticed an error, have additional information or would like to share a comment you can:
E-mail us at calgaryplaygroundreview@gmail.com
Find us on Facebook: CalgaryPlaygroundReview
Find us on Instagram: YYCdana
Tweet us: YYCdana
We are not affiliated with any venues, attractions or organizations. Please message them directly if you have questions or concerns.