Glacier National Park
No matter which route you take or area you visit, you are sure to be impressed while visiting Glacier National Park. Located in Northern Montana, Glacier National Park is the US part of the Glacier-Waterton International Peace Park (Waterton National Park is the Canadian half).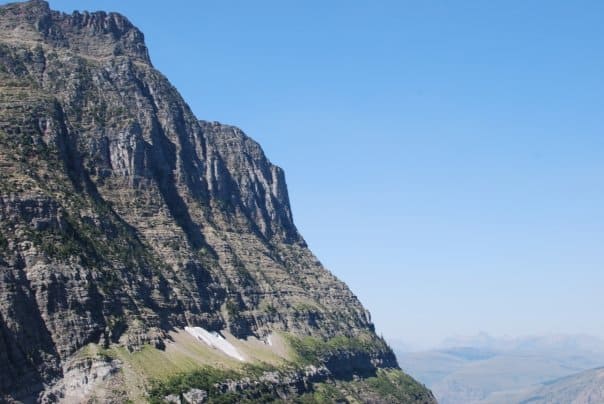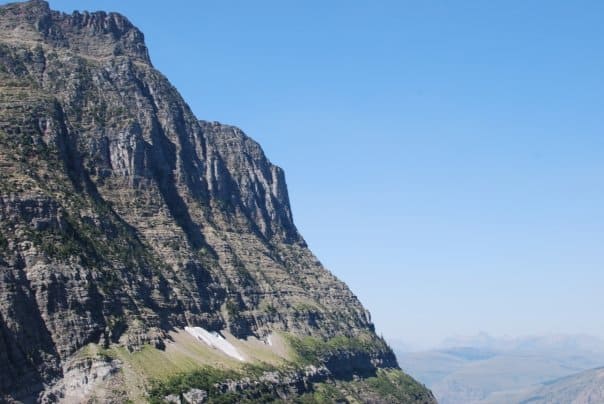 In the warmer months, you can actually drive straight through Glacier National Park using the Going to the Sun Road.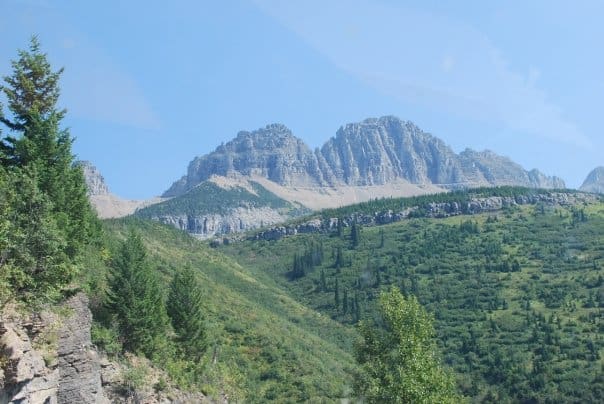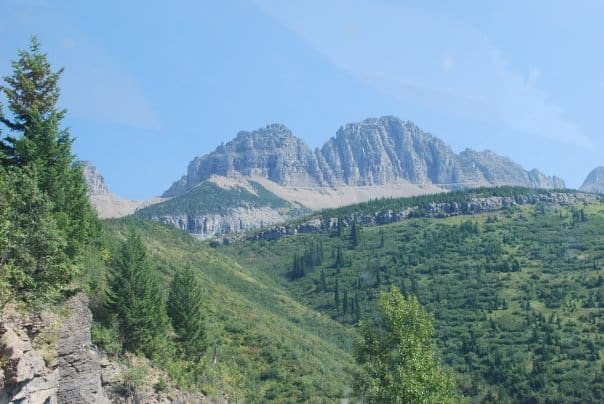 You travel straight through the mountains and get to a pretty high elevation. If you are not keen on mountain driving, there are a lot of tours you can take including some on these historic jammer buses.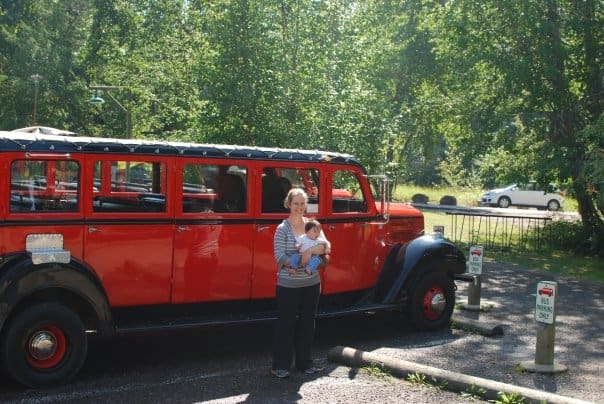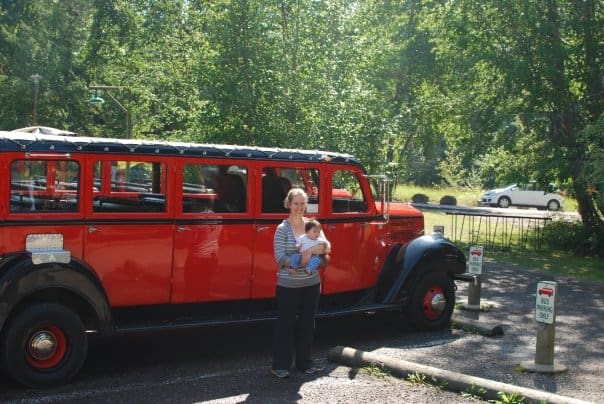 This is a great way to see Glacier if you don't have a lot of time but there are a lot of opportunities for hikes and sightseeing as well. The drive is impressive and doesn't really add much to your driving time. Watch for mountain goats near the Logan Pass (this was the only year we didn't see any there) and stop at a visitor station to pick up a Jr Ranger book for the kids. The Jr Ranger program is fantastic and Glacier doesn't require you to go on a hike or attend a ranger talk so my son was able to do it even though we didn't have a lot of time to spend in the park.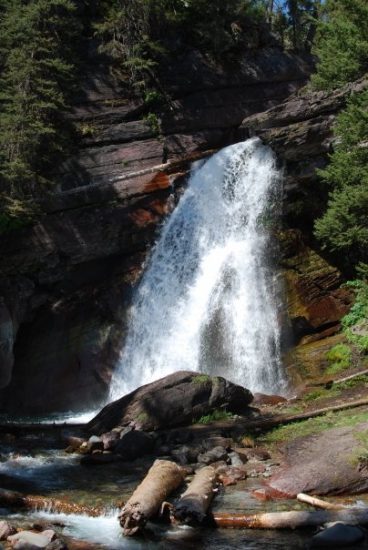 If you are planning on travelling along to the Sun Road, always check before you go to make sure it's open. If it's not, don't worry! Even in the Winter sections of the road are still accessible allowing access to portions of the park. There are also areas on the East side of the park as also well worth the trip.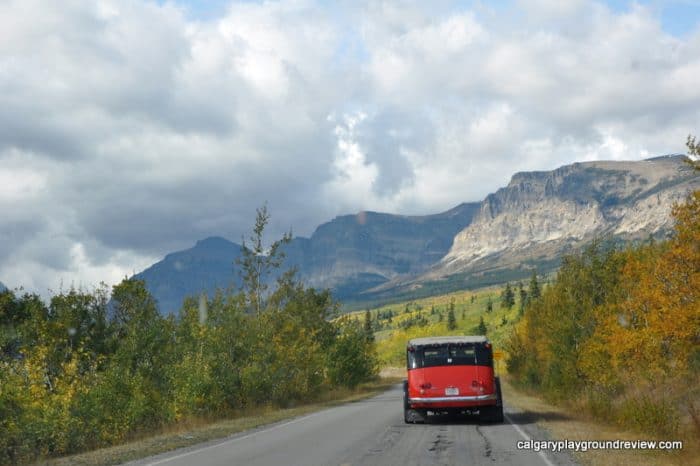 Many Glacier has really stunning views and is well worth the trip.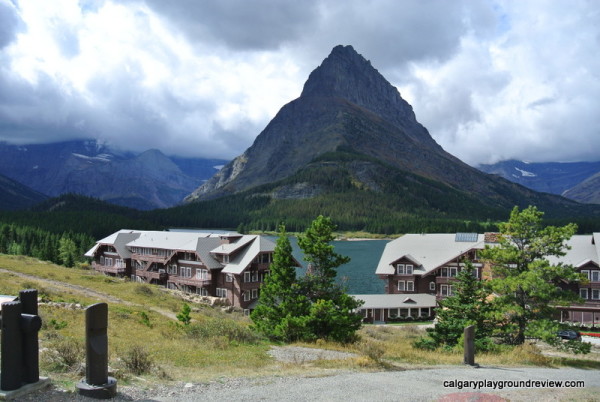 The Two Medicine is as well. It was super windy while were there at the end of the season but still gorgeous. The fall colors were just starting to come out but you could definitely feel the chill in the air.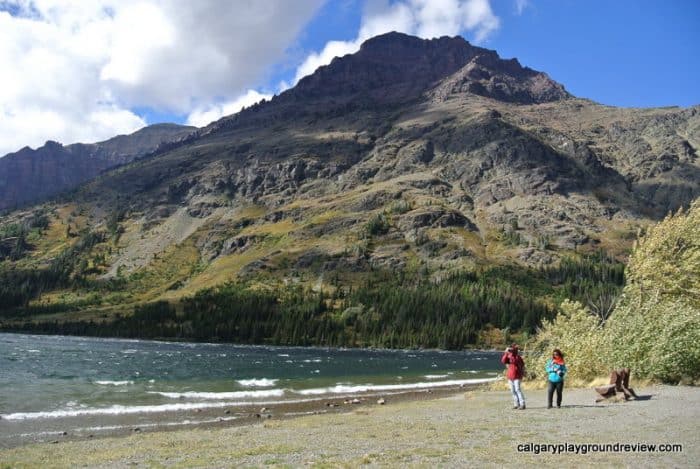 If you love seeing impressive hotels and National Parks architecture, you will also want to stop in at Glacier Park Lodge just outside of the National Park by East Glacier. Just look at those big log beams. It is even more impressive in person.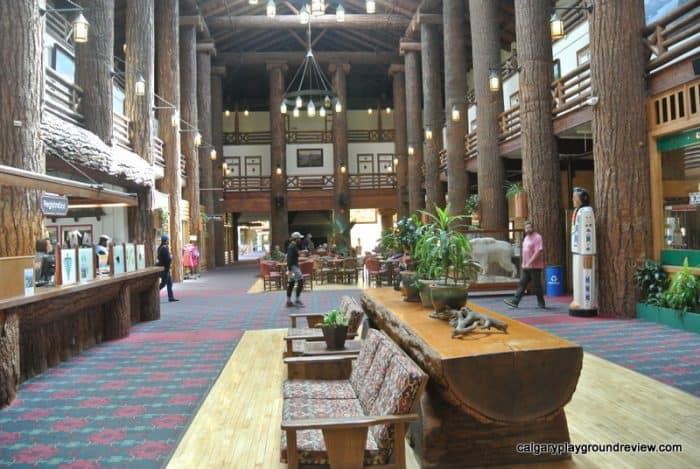 The views out the back are pretty good too.