Location: http://www.asmac.ab.ca/
Gordie's review (7 years old): "The airplanes!"
Nicky's review (4 years old): "The airplanes. And the wedding dress" [made out of a parachute]
Robbie's review (14 months old): "Airplane!" [signing]
Day Pass Cost: Adults $10, Student (12-17) $7, Children (6-11) $5, Under 6 free, Family (2 adults and 4 children) $25,
Annual Pass Break Even point: 3 visits for adults and families
Parking: free parking lot
Food Services: None
Age Range: All ages.
Stay Length: Around 60-90 minutes.
Overall: The Aero Space Museum of Calgary is split up between two hangars.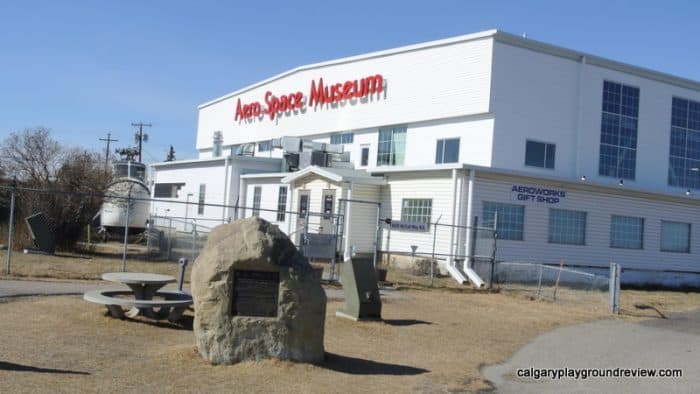 In the main hangar houses their smaller and more delicate aircraft.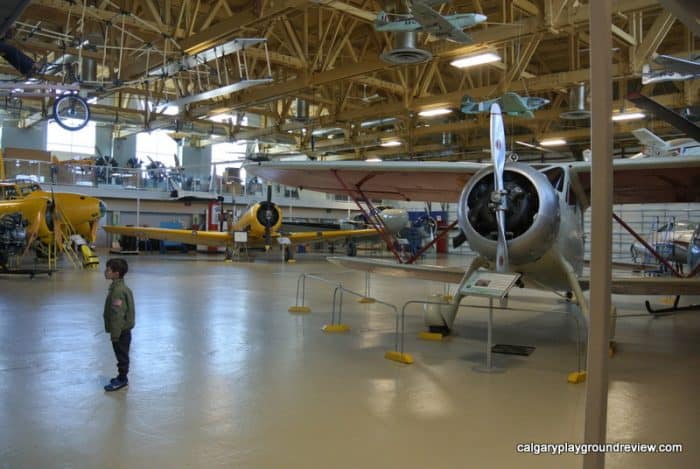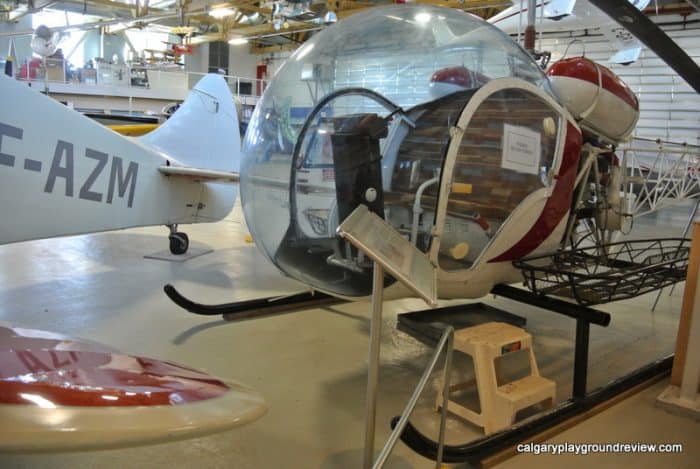 A few of the aircraft have ladders that you can climb up to look inside. My kids love these.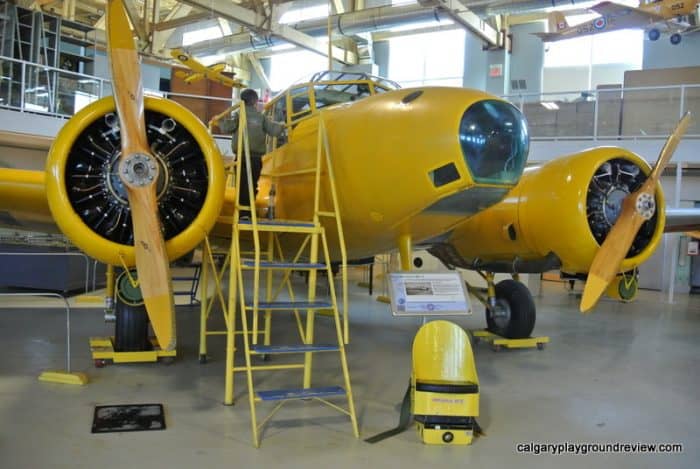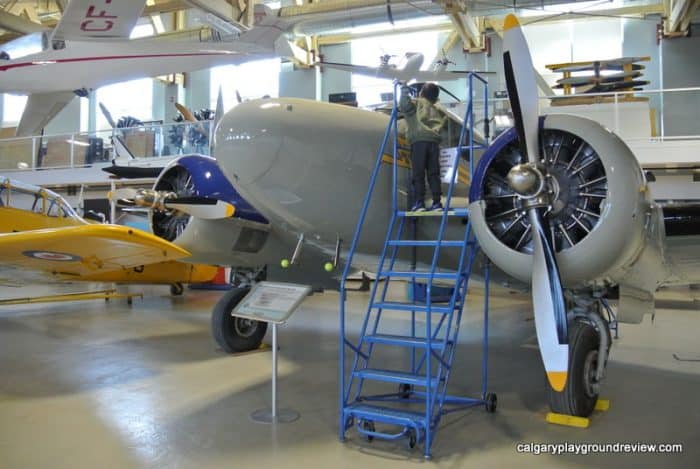 They also have a few of these photo ops which were pretty cute.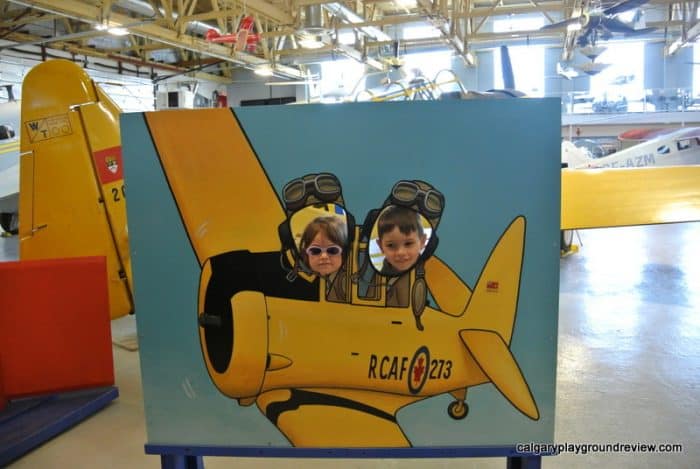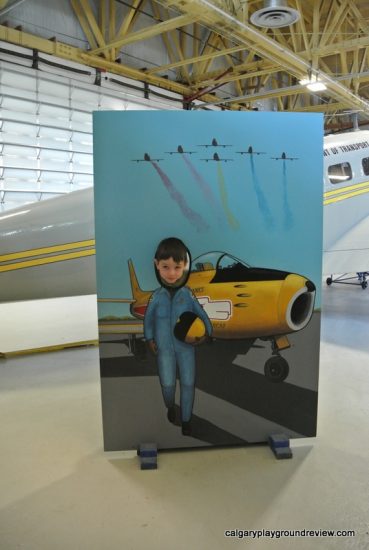 One of my favorite things was this Anson plane that has one of the wings left unskinned so you can see the construction.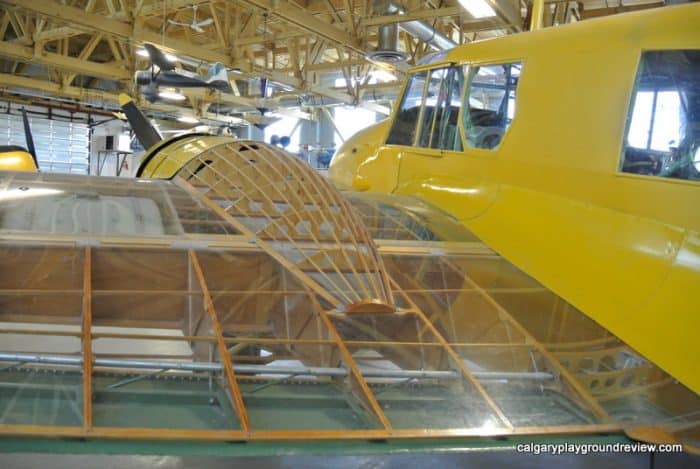 You can also go up to the second level to get an overhead view. They also have many different airplane engines on display.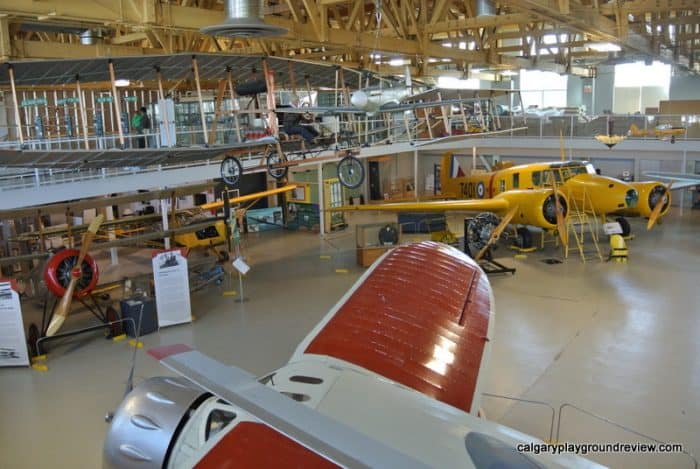 They also have a spot where they explain the story behind some of the aviation related street names in Calgary.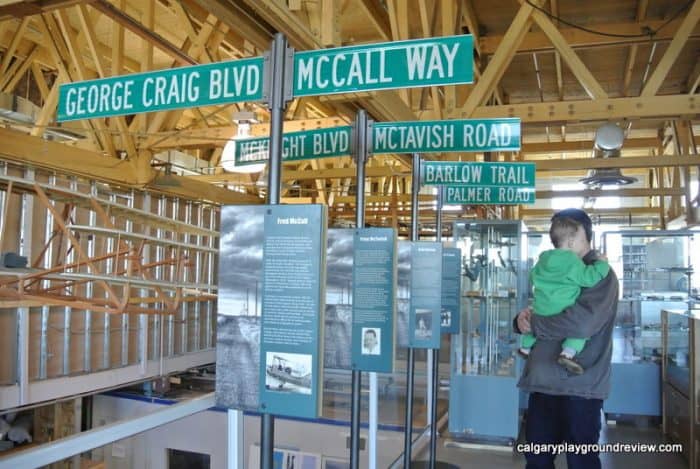 After you finish the main hanger, you go back out the front door and follow the path to the 2nd hanger.
In this hanger, you'll find some of the larger airplanes like the Lancaster.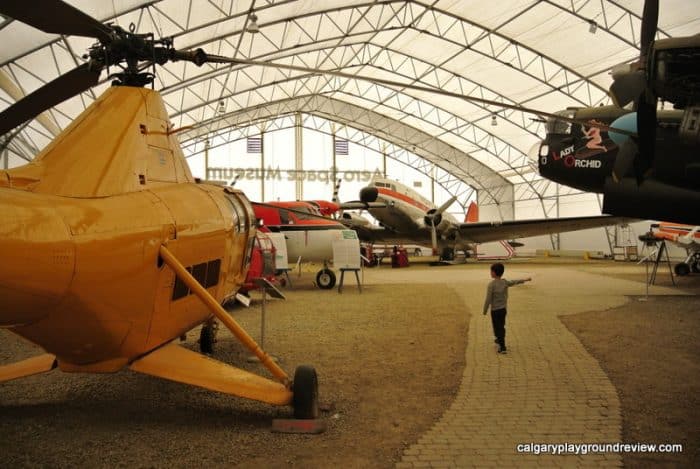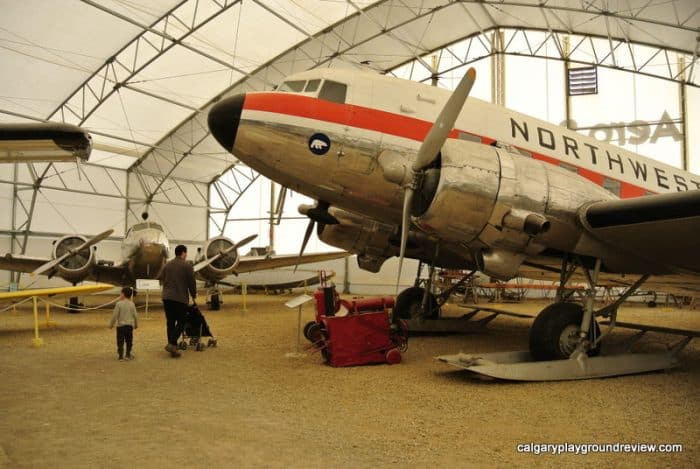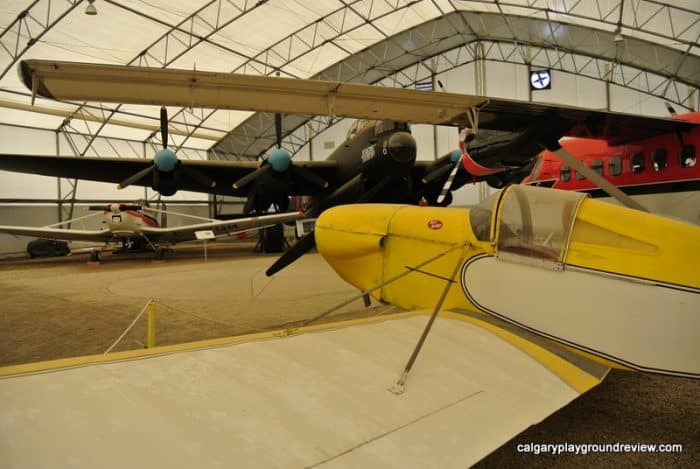 If you have an airplane fan in your family, they will probably enjoy going through the Aero Space Museum of Calgary. The Aero Space Museum also hosts a Father's Day event where admission to the museum is usually free.
Have you been to the Aero Space Museum of Calgary? What did you think?