[some of the photos in this post are from May 2012]
Location    map
Community: Edgemont – Along Edgepark Blvd from Country Hills to Edgemont Blvd
Parking: There is parking along Edgebyne Crescent. There is also parking at the end of Edgepark Rise but there is a fairly decent hill to get down into the ravine.
Gordie's Review(7 years old) – the giant bug! [bug shaped playground equipment]
Nicky's Review (4 years old) – the bunnies!
Robbie's Review (14 months) – enjoyed walking around in the grass
Features: Hiking trails, Picnic tables, Pathways, Gazebos, Rabbit Hill Statues, Tennis, Basketball, playground
Overall: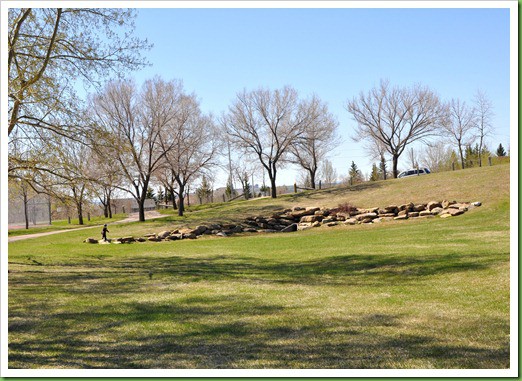 The rocks by Edgemont Blvd are perfect for climbing. There is also a nice grassy hill to the west of the rocks that is perfect for rolling down.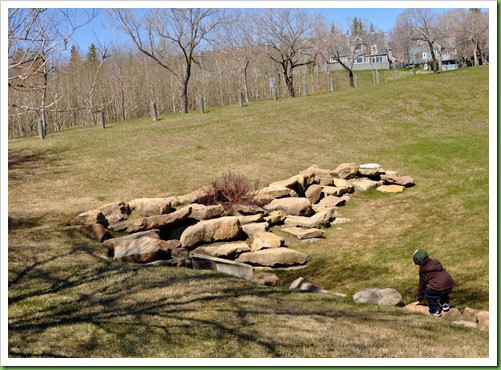 To the East of the rocks, are tennis courts.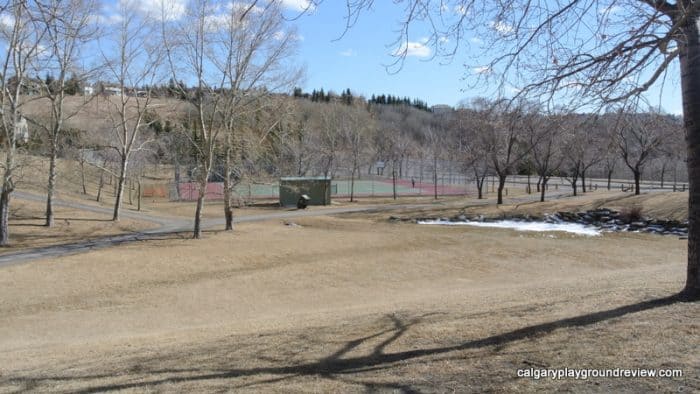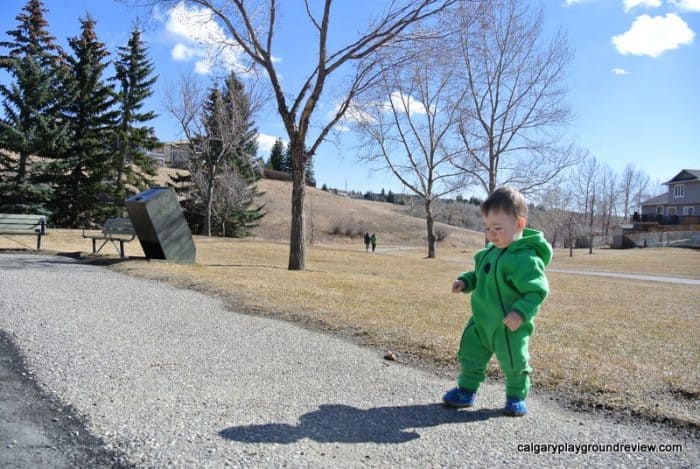 Heading away from Edgemont Blvd, there's a playground and a gazebo.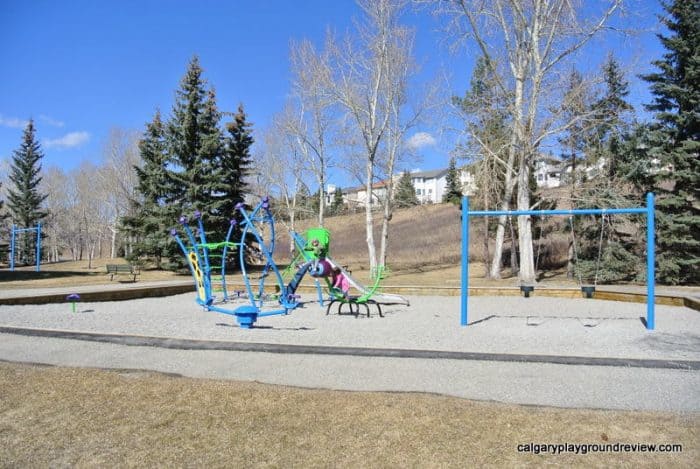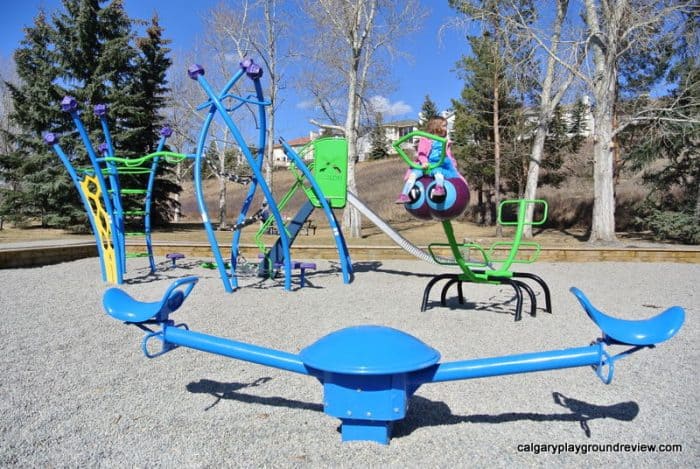 There's also some older wooden (exercise?) equipment, picnic tables and benches.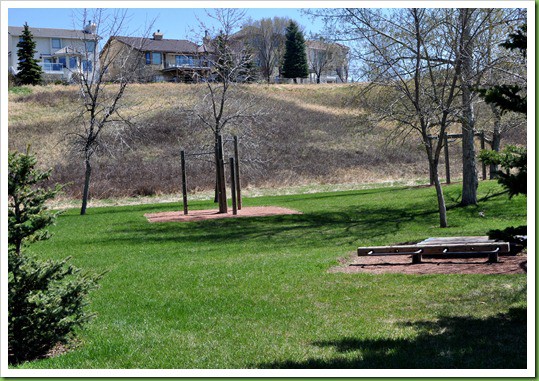 Continuing along the path, you'll find the really unique feature of this park, Rabbit Hill. The rabbits are toddler sized and Gordie and Nicky loved climbing on them.
The last major feature along our route was this gazebo. This one (unlike the other one) has platform flooring.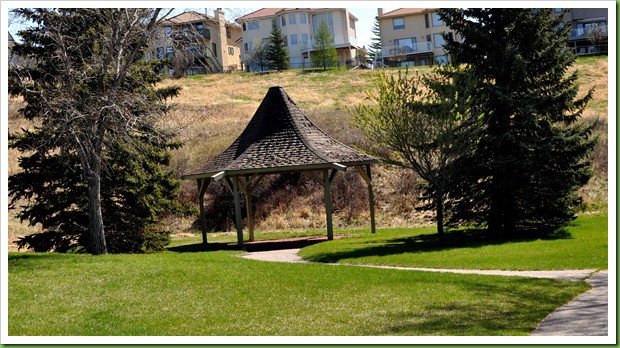 View of the ravine and the gazebo from further up the path.
Have you been to this park? Have a suggestion for a playground review? Would you like to write a guest review? Write your thoughts in the comments.