Address: multiple locations – http://famoso.ca/
Restaurant Type: Sit down (they also do carry out)
Food Options: Pizza, appetizers, sandwiches, pasta, soup, salad and desserts
Kid Menu: kids' specials when you dine-in
Kid friendly features: highchairs. Kid activities at the table.
Kid comfort level: 8/10
We've been to Famosos a number of times with our kids including once in Red Deer and Jasper. We started going because they offer vegan cheese that my dairy-intolerant kids can eat but we keep going because it is a great place to eat out with kids.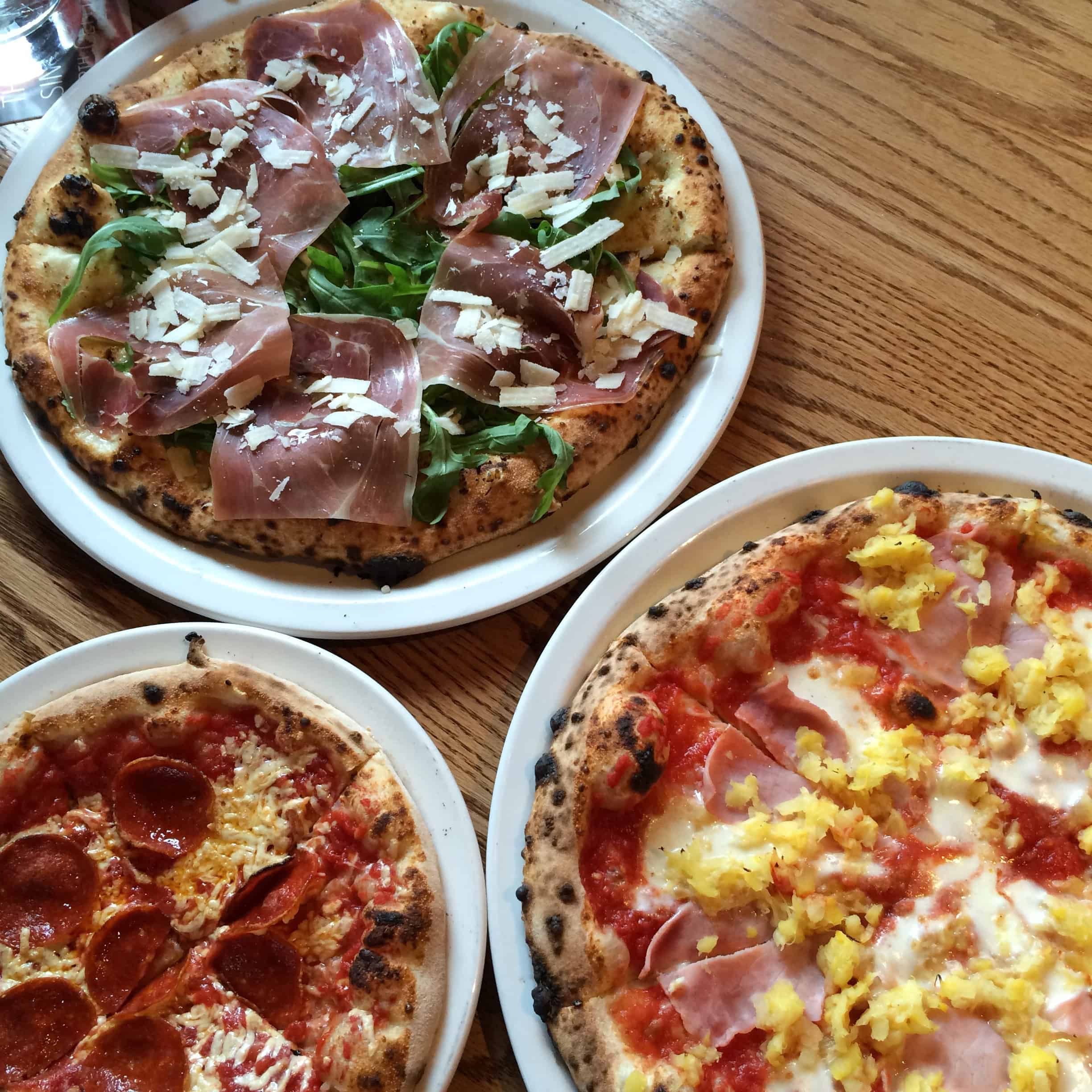 They serve Neapolitan style thin crust pizza. It cooks fairly quickly and you usually don't have to wait too long to get your food. If you dine-in they have a kids special that includes a scoop of gelato, a drink and a smaller sized pizza or pasta.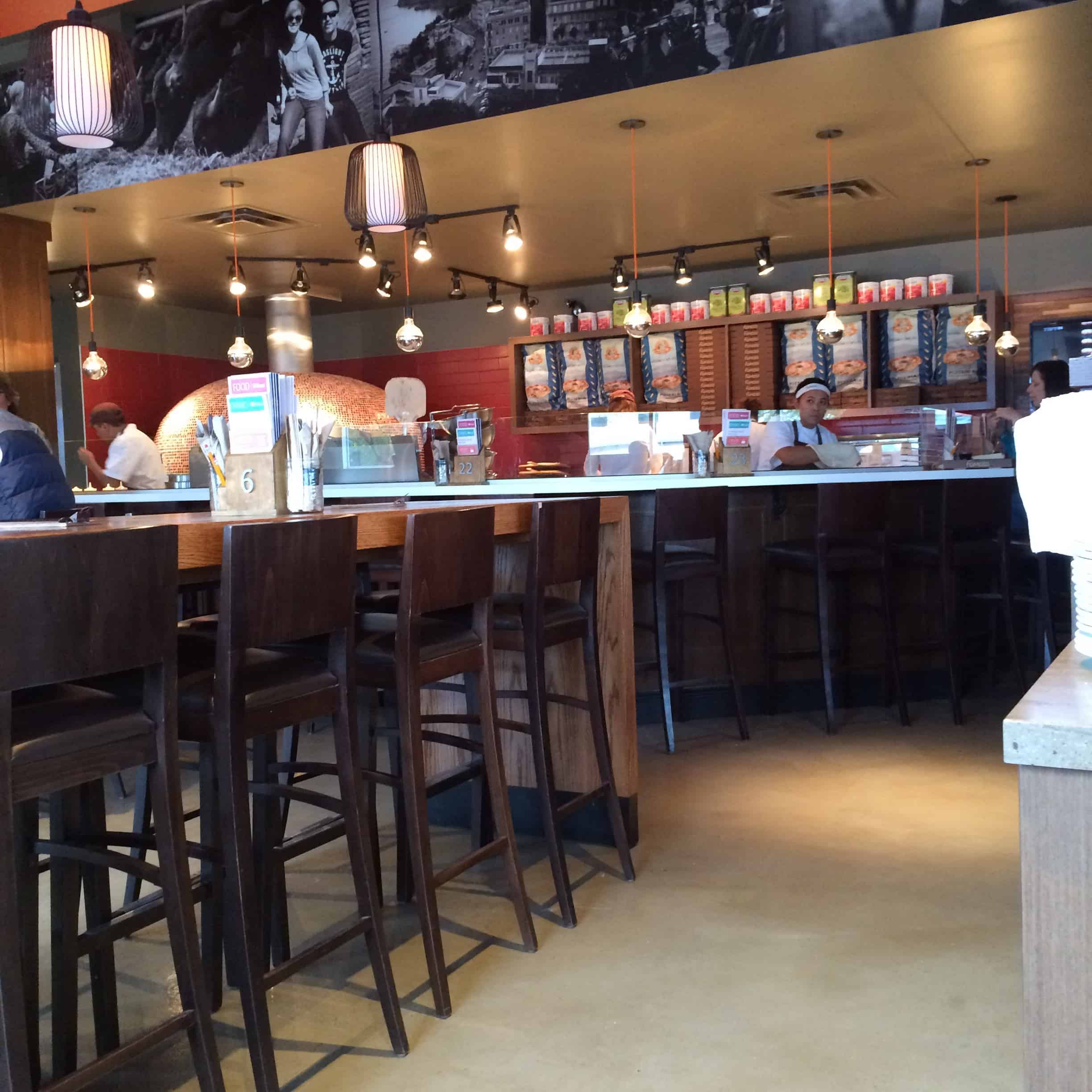 The restaurants are casual and they are very welcoming to families. Often while you wait they will have coloring or pizza dough for the kids to play with while you wait.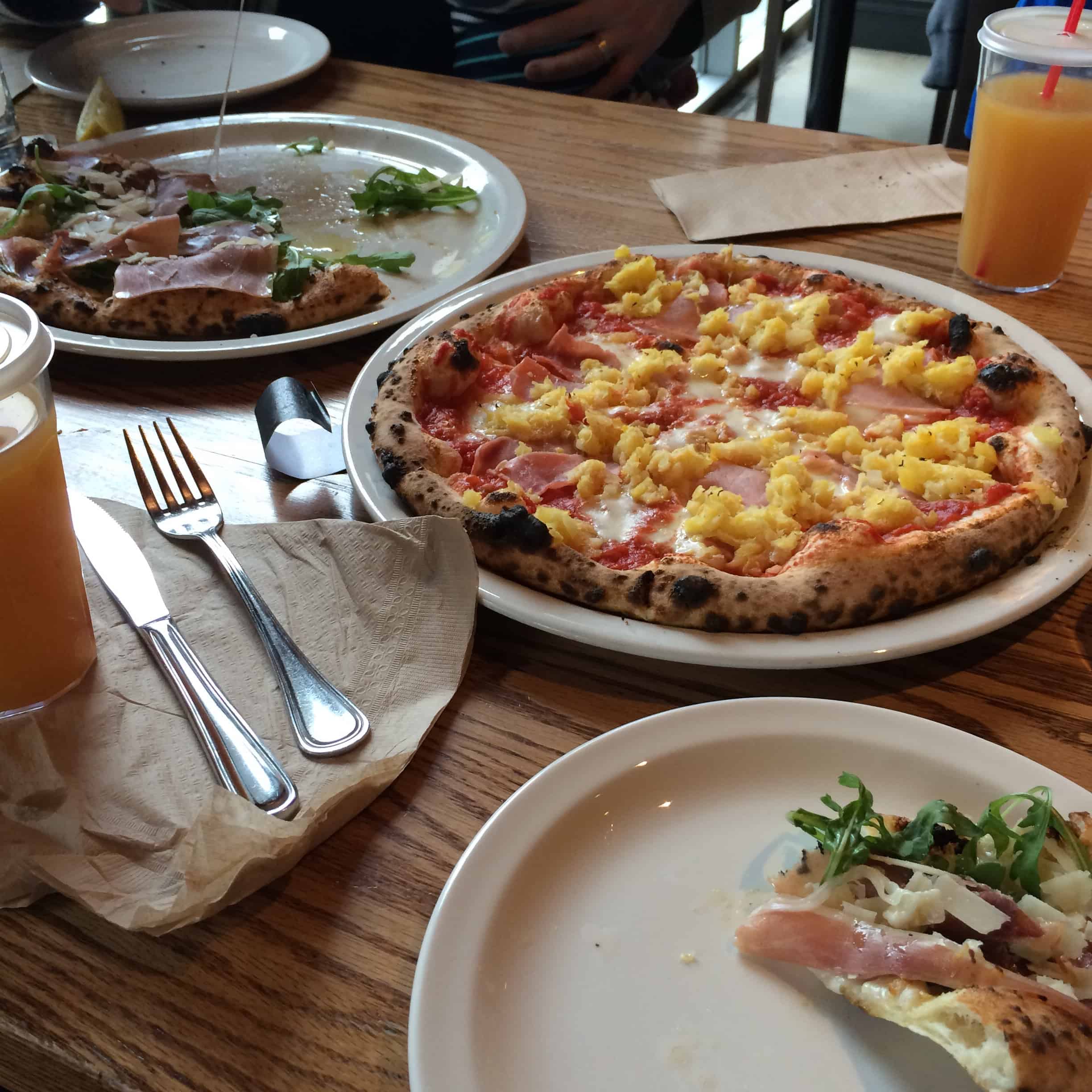 We always get the pizza because it is delicious. There are a lot of unusual pizza options like spicy Thai or one with sauteed kale. One of our favorites is the prosciutto arugula – even if you normally don't love arugula it is awesome on this pizza. They have less adventurous options though too, and it is easy to get a cheese, pepperoni or a italian ham and crushed pineapple.

Ham and crushed pineapple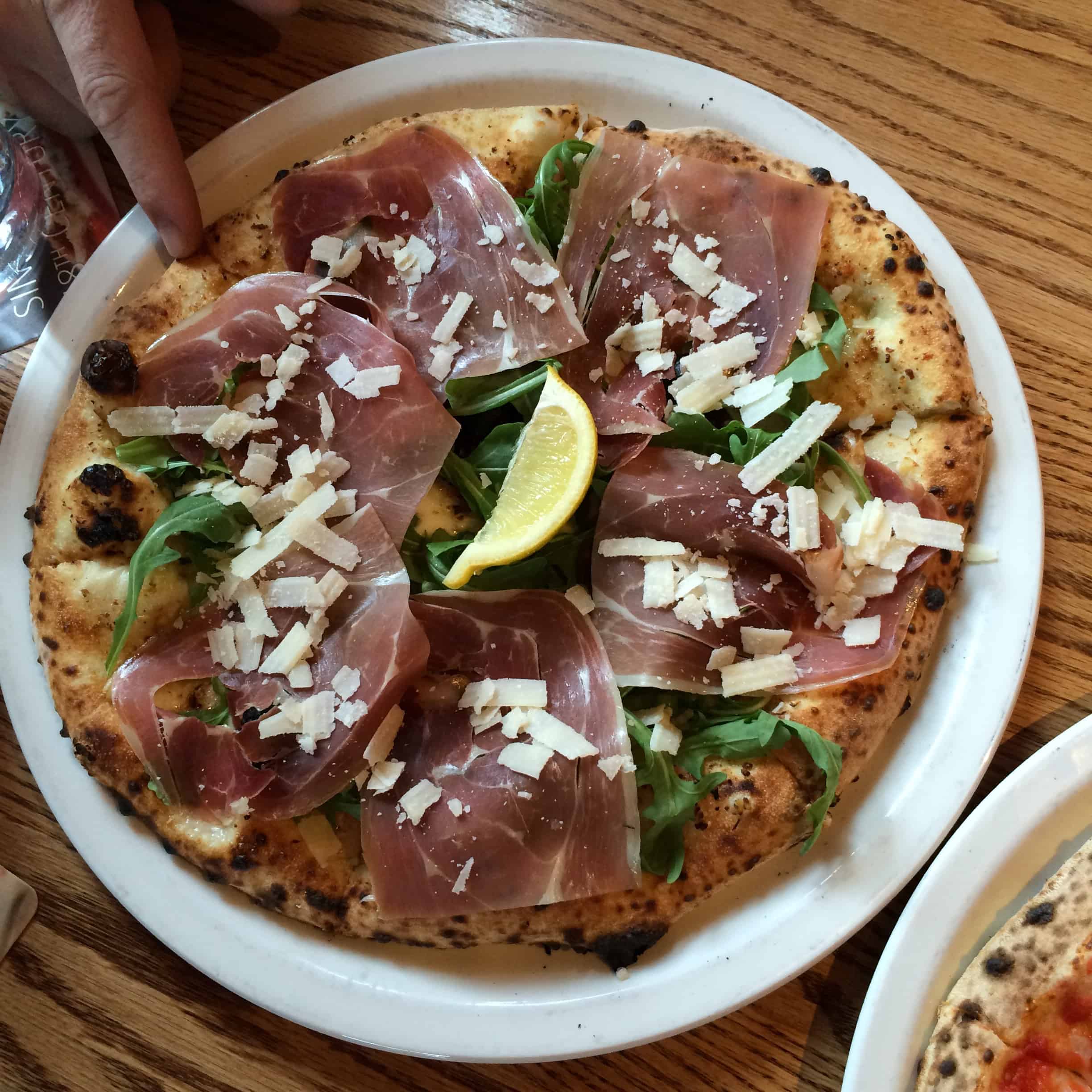 Prosciutto arugula
They also serve gelato and sorbetto from Fiasco Gelato which is based in Calgary. This is an added bonus for our family because the sorbetto is dairy-free. They have several different flavours which they serve by the scoop.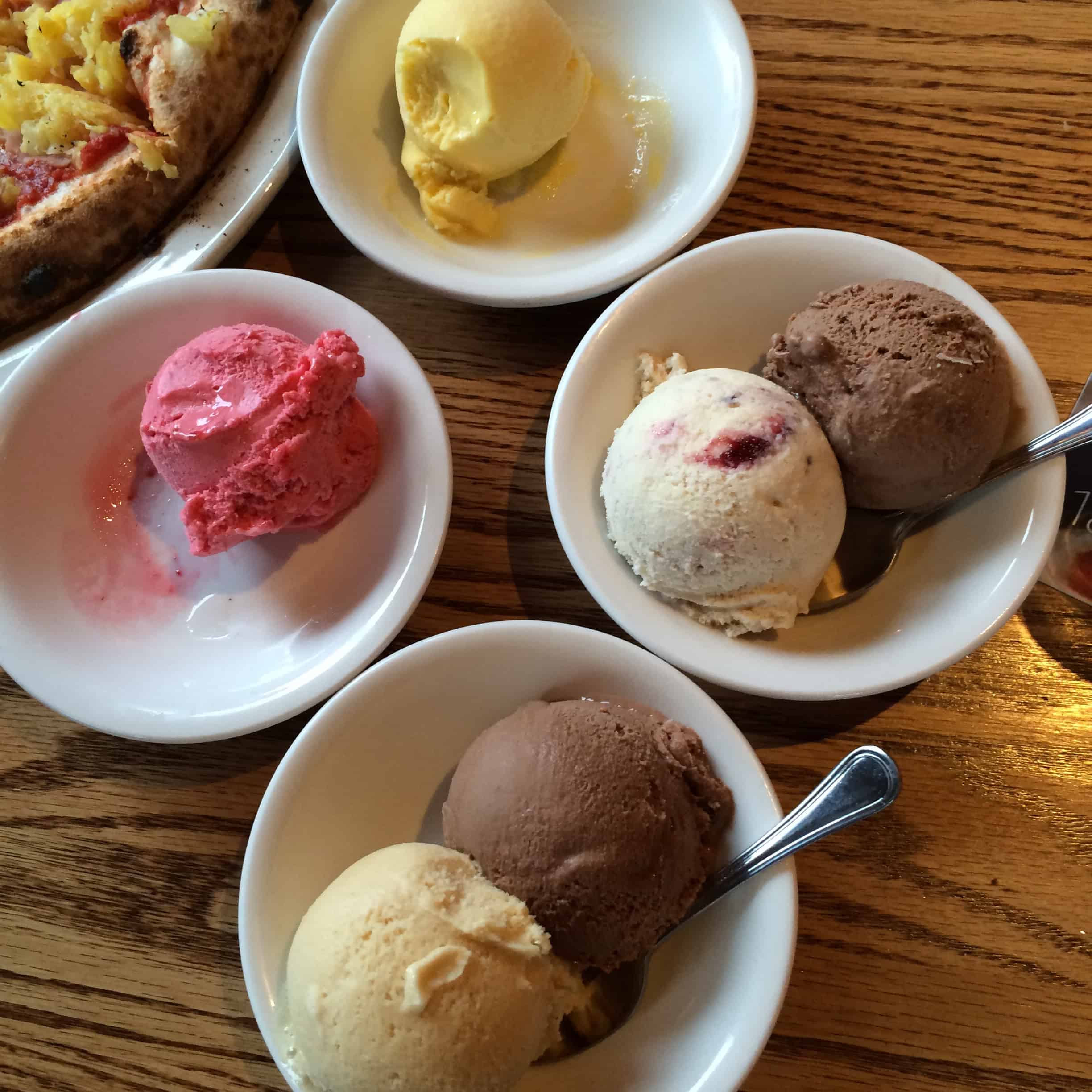 Have you been to Famoso? What did you think?