Season: Open year round.
Seating: plenty of indoor seating as well a a couple benches and picnic tables outside.
Special Diet Options: tofulati (made with soy), many non-dariy sorbetto options, frozen yogurt.
Ice Cream: huge selection of Italian gelato and sorbetto
Other frozen treats: large selection of Italian frozen treats, cakes, pies and ice cream by the pint.
Other options: Italian coffee, pastries and paninis.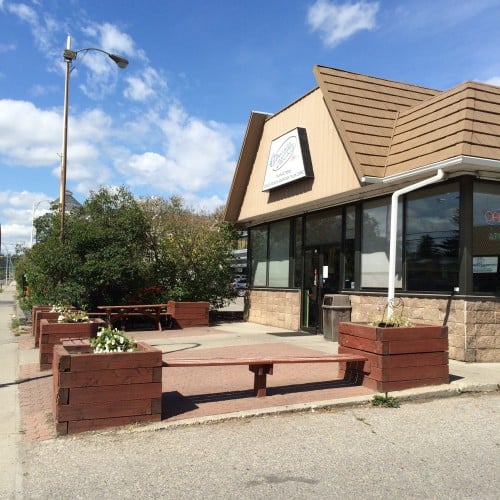 Amato Gelato is a small chain with stores in Alberta as well as one in Vancouver. It has a huge selection of Italian Gelato and Sorbetto. It has the best selection of non-dairy ice cream in the city.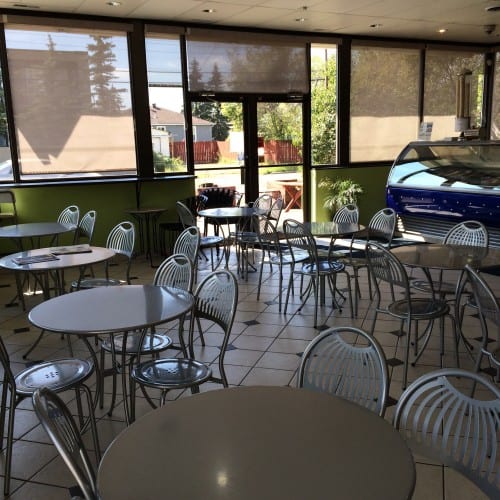 They have lots of tables inside as well as a couple benches and a picnic table outside.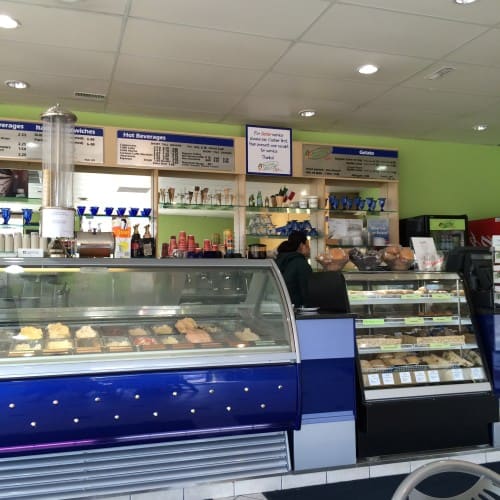 You can order a single or double scoop in a cup, cone, waffle cone, chocolate dipped waffle cone or chocolate dipped waffle cone with spinkles.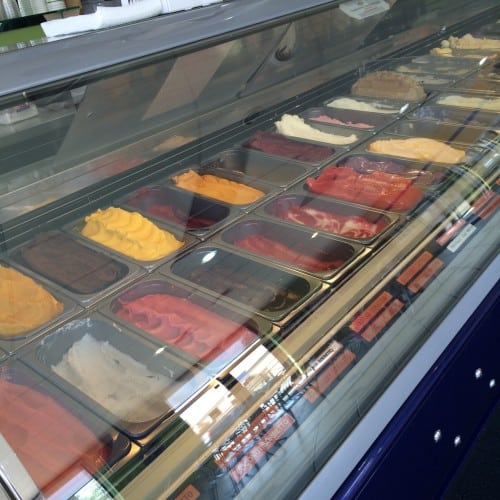 When we there there they had 20 sorbetto (non-dairy) flavours, 2 no sugar, 2 frozen yogurt, 2 tofulati and 48 gelato flavours. They rotate their selection so they can carry even more options.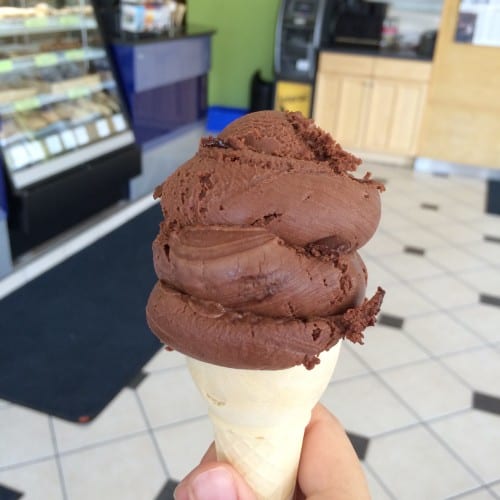 Gordie as he does every time we come, picked chocolate sorbetto. He is always thrilled they have a dairy-free chocolate option.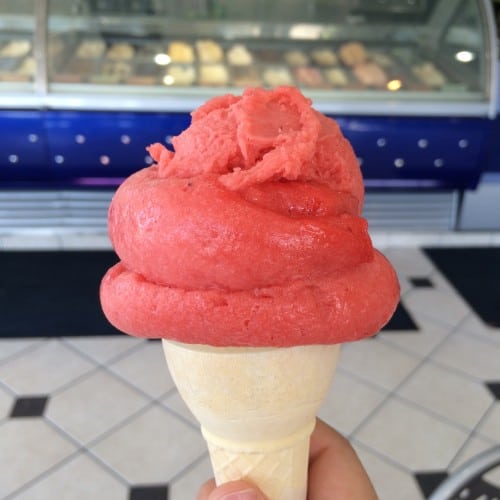 Nicky as per usual, picked pink, although here that actually gives her a number of choices. This time it was strawberry sorbetto.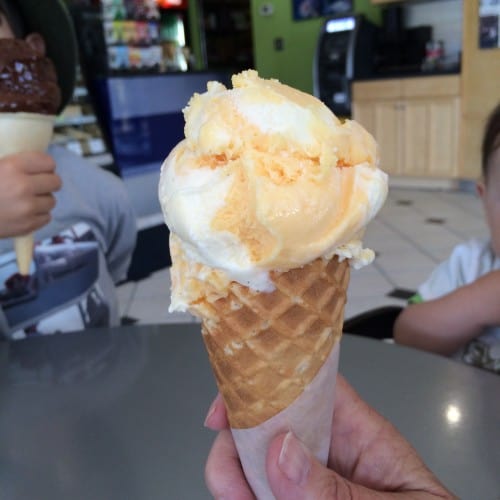 My mom picked peaches and cream in a waffle cone.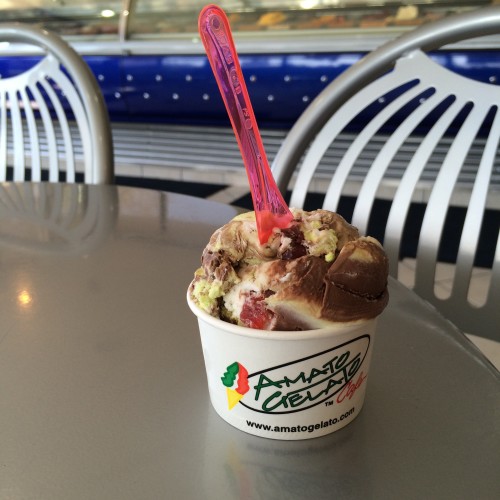 And I got a scoop of spumoni in a cup.
Without question Amato Gelato offers the best selection of Italian ice cream in Calgary and the most dairy free ice cream options as well.
Have you been to Amato Gelato? What did you think?