Location: Banff – 325 Squirrel Street (note that this is a school playground, so you may be asked to leave during school hours)
Parking: Free street parking.
Surrounding Park Area: The playground is located behind Banff Elementary School. The area includes a basketball court and large grassy area.
Age Range: 2 – 12
Ground Cover: Pea gravel, grass, pavement
Shade: The school building provides some shade, but there is none on the playground itself.
Seating: Two picnic tables
Accessibility: Not accessible
Playground Features: This playground features plenty of swings and a large play structure. The structure includes three straight slides and one curly slide, lots of opportunities for climbing, blue plastic "mushrooms," several different sets of money-bar rings, and small plastic benches and a storefront tucked underneath. There's also a large structure that kids can climb sideways, which includes a rope net for climbing. If you bring a ball, there are basketball nets and plenty of space for a soccer game in the field.
Overall Assessment: This is a good playground – it's similar to many school playgrounds in Calgary. I wouldn't go out of the way to play here because there is nothing particularly special about it, but my kids do like it.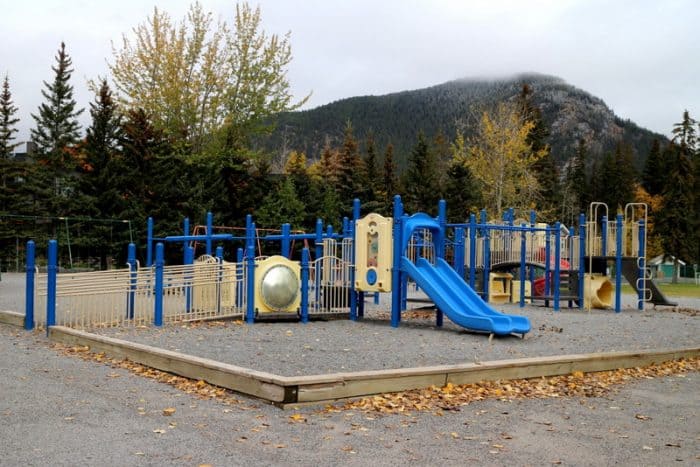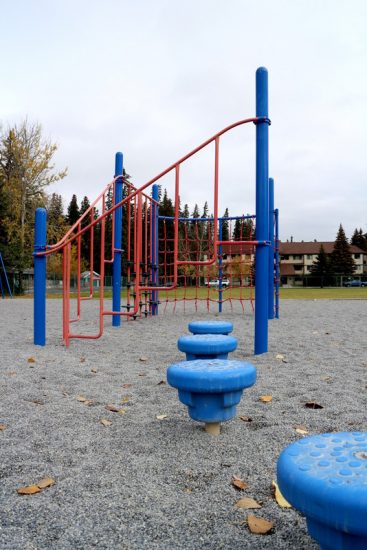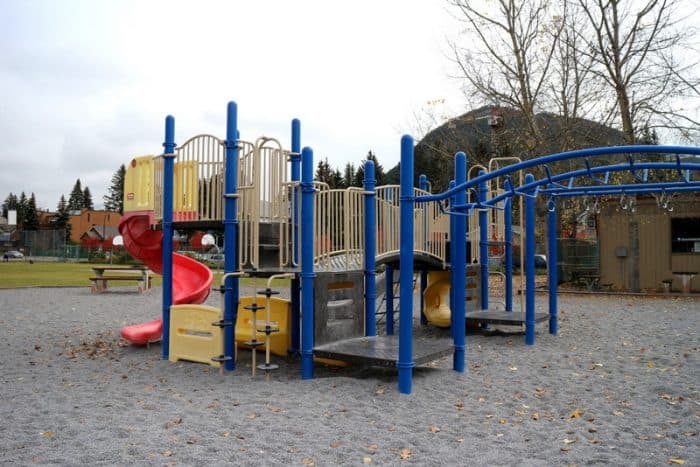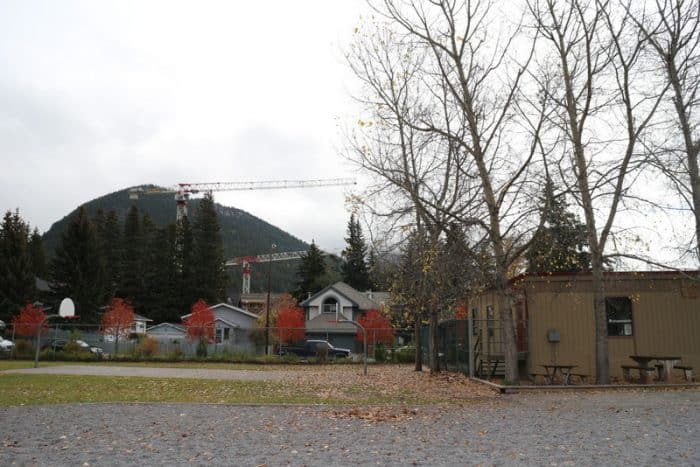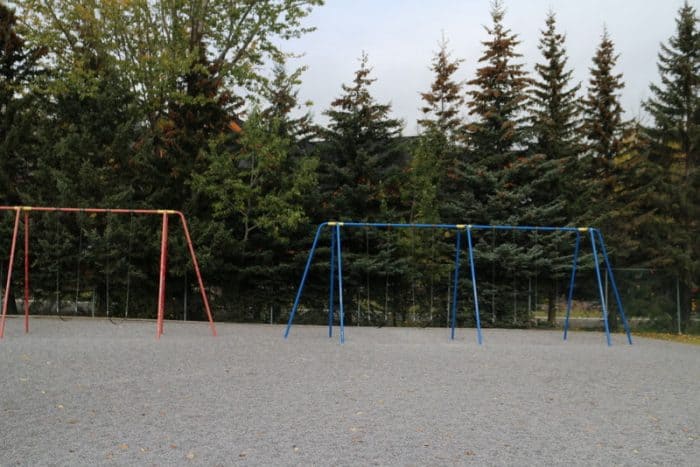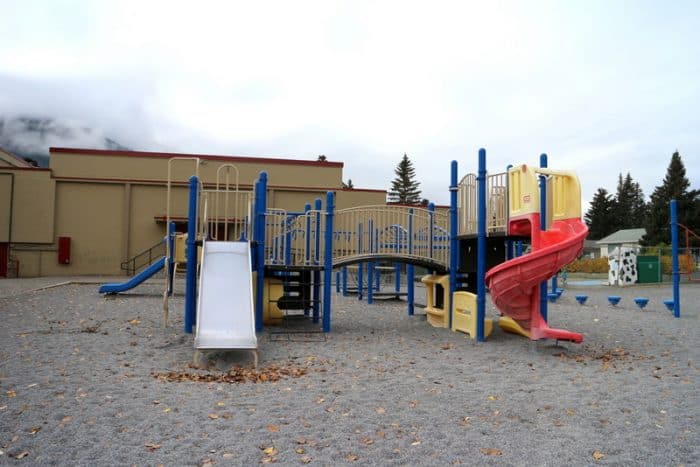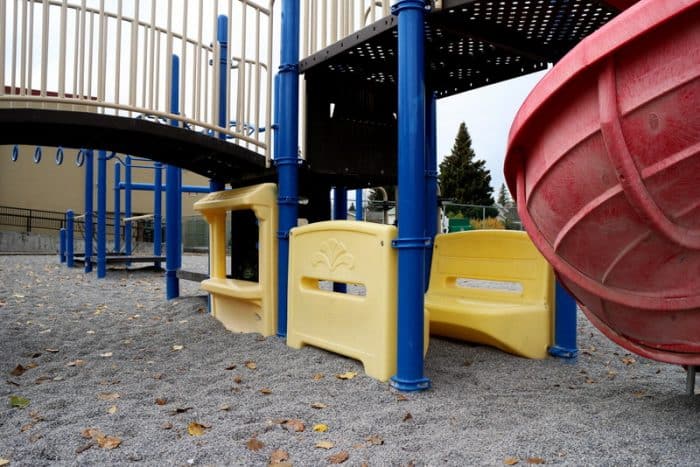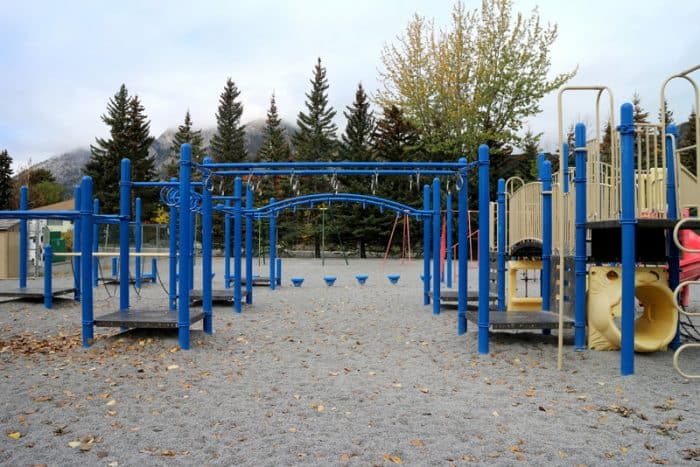 Katie is a librarian and freelance writer based in Calgary.