Location: map
Community: Brentwood – 3023 Blakiston Dr NW
Parking: free street parking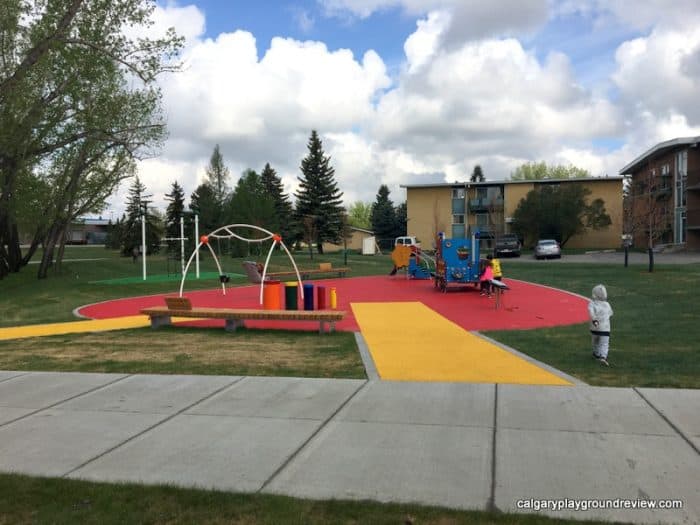 Gordie's Review (9 years old): "I really liked the firetruck. It was very realistic"
Nicky's Review (6 years old): "I liked the climbers, and the swings and the firetruck and the slides. Everything!"
Robbie's Review (3.5 years old): "I want to play on the firetruck again!"
Age Range
: 2-10 years
Ground Cover:
pour-in-place recycle tire flooring
Shade
: Some still young trees as well as large shady trees by the picnic tables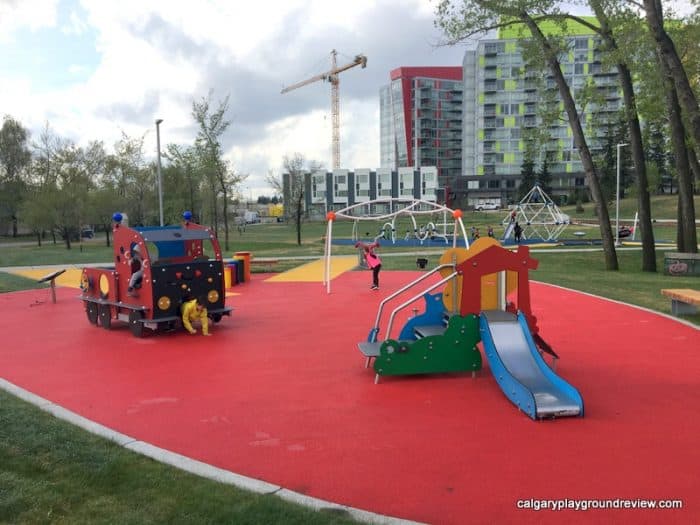 Features: Firetruck climber, toddler climber, musical features, web climber, 4 swings (2 baby – not together, 1 accessible), twisty climber, large web climber with slide, spinning apollo climber, web saucer swing.
Surrounding Park Area: grassy areas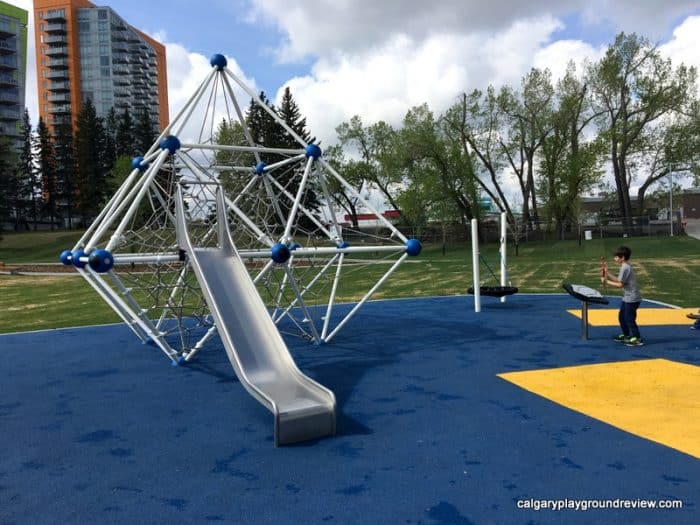 Accessibility: accessible flooring throughout the play areas, musical features that can be accessed from the ground. Accessible swing
Seating: a few of picnic tables and benches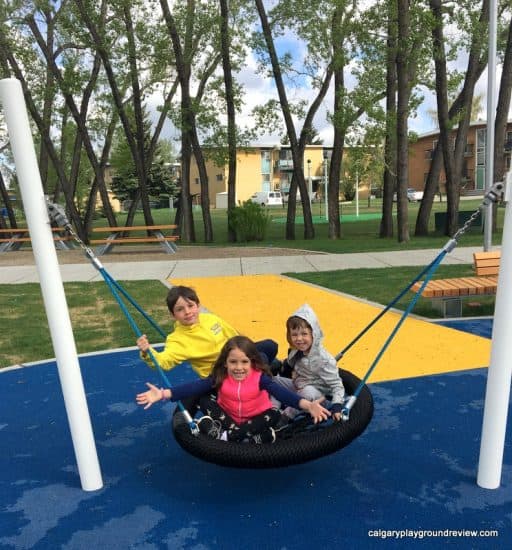 Overall assessment:
This playground is split up into two large sections. The red section is designed more for preschoolers but my kids all really enjoyed the firetruck climber.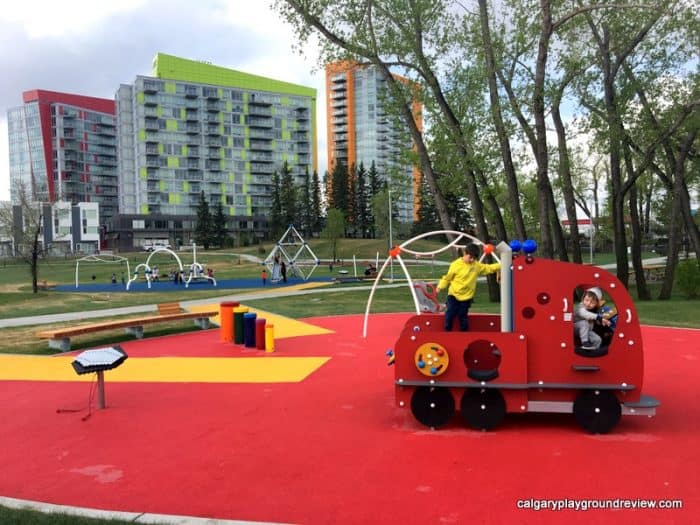 The blue area is designed for kids 5+ but younger kids can also have a lot of fun there. The spaces are close enough so you can monitor both areas at the same time.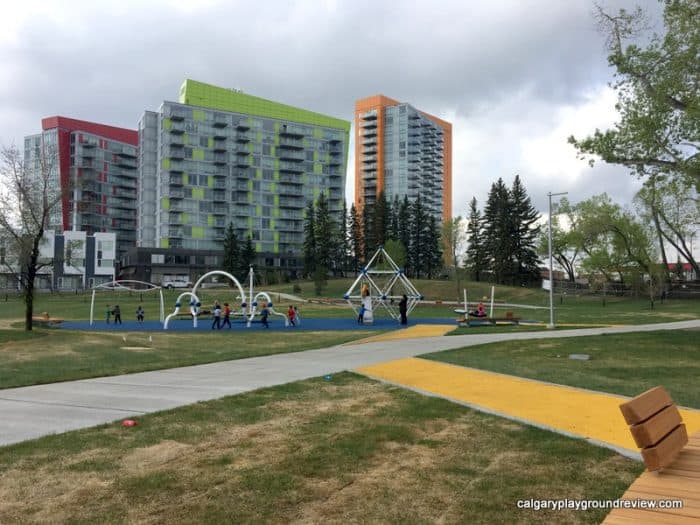 This is a great playground for kids with a big age range although it is probably not enough of a challenge for kids older than 10. This playground is such a huge improvement over what was there previously, a great addition to the community.