Location: https://www.cineplex.com/Theatre/cineplex-cinemas-east-hills
Address: 205 East Hills Boulevard SE, Calgary, AB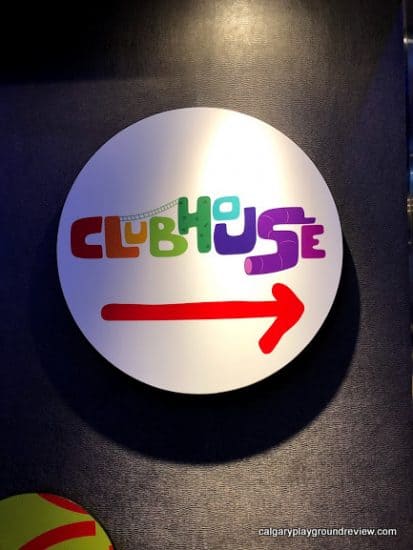 Cineplex is now offering a premium theatre for families called – Cineplex Clubhouse.
One of the features, is that you can purchase food at your seats – no need to wait in line. An employee comes around with a menu and tablet and will take your order while your kids play.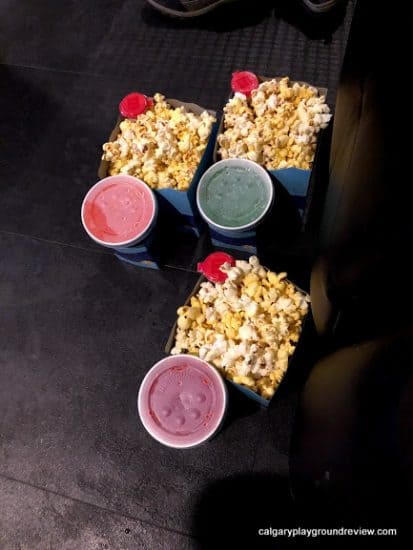 If you are planning on buying food with a gift card ask in advance as you may have to use the main cash.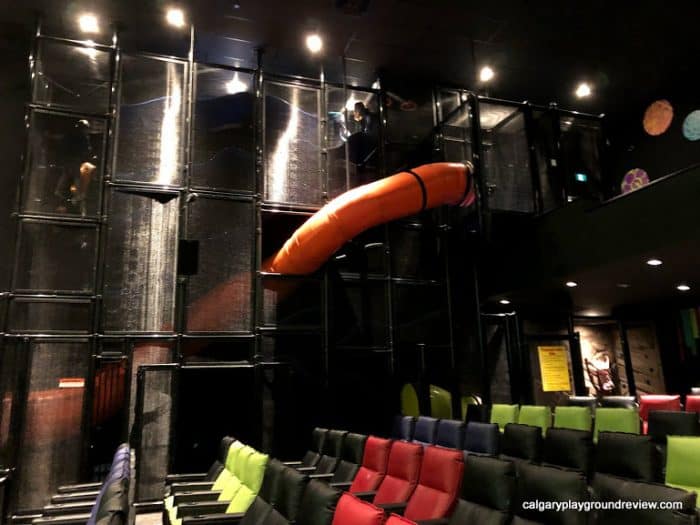 The Cineplex Clubhouse Theatre has balcony and floor seating. Some seats are recliners with a foot rest and some are rocker recliners.
The seats are comfortable and roomy. Note that there are no inside stairs connecting the balcony and the floor seats.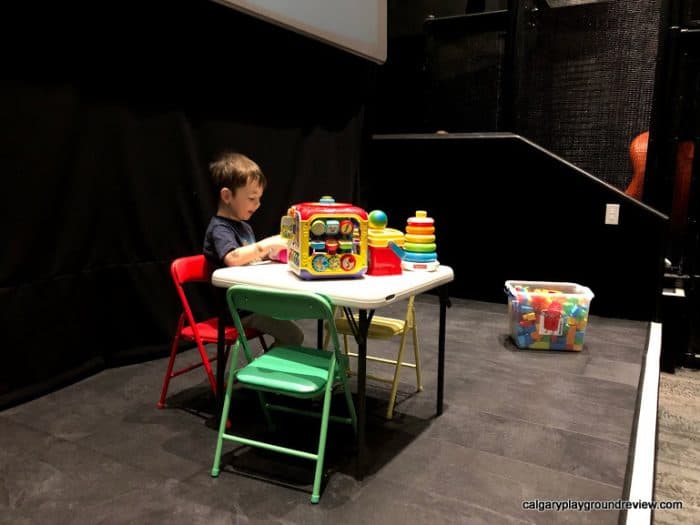 There are some small toys at the front of the theatre. And a large climber alongside the theatre.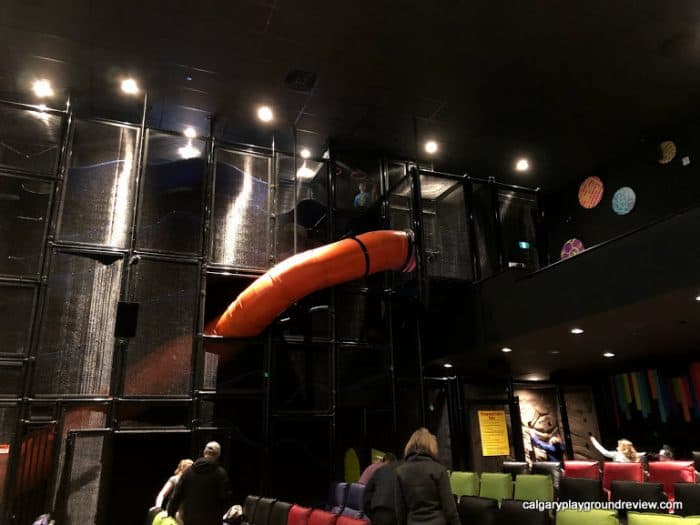 Which includes slides and a climbing wall.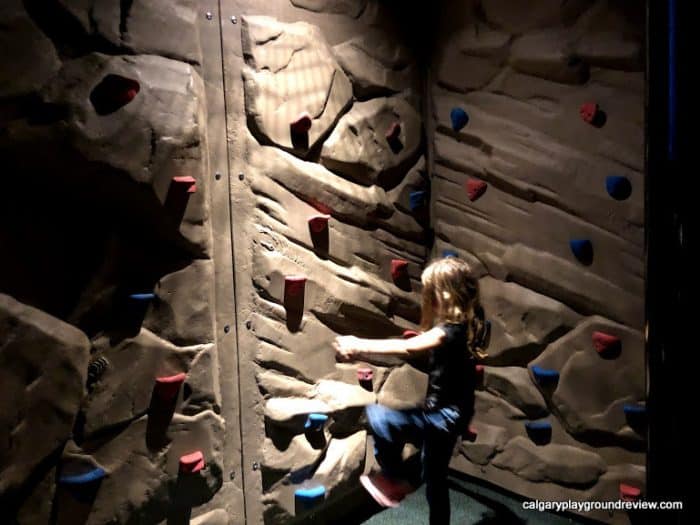 There are visual and auditory announcements to let everyone know how much time there is left to play. These seem to be pretty effective, even my 4 year old was paying attention to them and I didn't see any kids complain when it was time to sit down.
When playtime is over, the toys are put away and the climber is locked.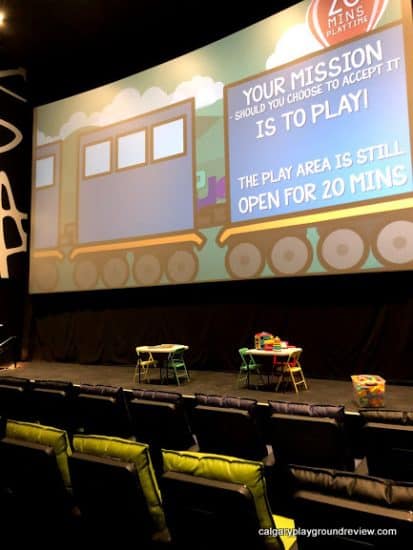 Our family loved the Cineplex Clubhouse experience. I think it helped that the kids had less time they had to sit and wait before the movie started. My kids loved being able to play AND go to a movie at the same place. The tickets do cost a bit more ($3 more than their baseline tickets – the same as going to a 3D movie) but it made our movie experience much better.
Disclosure: We received admission to the Cineplex Clubhouse for our family