Activities in Calgary can quickly get expensive and in the Winter, your options seem even more limited. To help keep your family entertainment budget down, I've put together a list of budget friendly options. You will also want to check out my post on free things to do with kids in Calgary in the Winter.
My criteria for making this list is that the activity is not free but a family of four can do it for $30 or less (prices listed are from Jan 2018). Many of the things that I thought would make the list like bowling or some of the local attractions surprised me by being over the limit. I'm sure I haven't found everything though, so if you have a suggestion, please let me know!
1. Indoor Skating
Calgary has a lot of free outdoor skating options but indoor skating is also pretty inexpensive. Most rinks have a family rate. Skating at city of Calgary rinks is $15.30 for a family. Vivo (formally Cardel place) has a special skating-only price of $15.
You can even skate at the olympic oval as a family for $18.50. The Oval is also running a special Monday Toonie Night Skate – if you bring a non-perishable food item you can skate for only $2!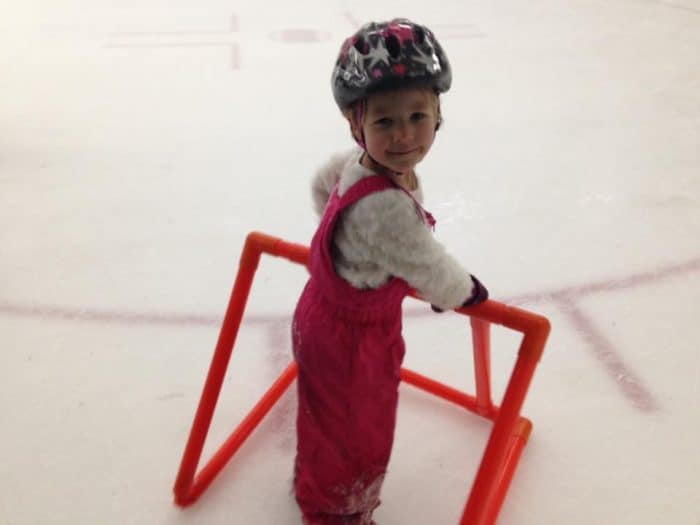 (Photo Courtesy of Sarah Deveau)
Swimming is awesome in the winter as it can almost make you forget how cold it is outside. Calgary has a ton of different options for swimming and a family of four can go to almost any of them for under $30. Admission to the city pools range from $14.65-$17.35 and many offer Splash and Swim times on Sundays – admission is only $2 for adults and $1 for kids.
The leisure centres, rec centres and YMCAs also have drop-in admission for families that nearly all fall under $30.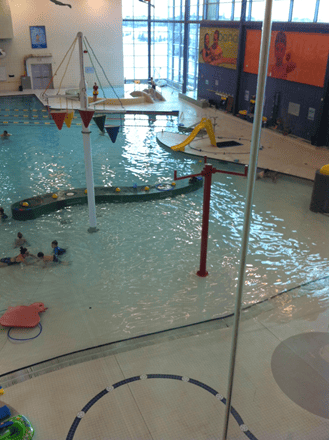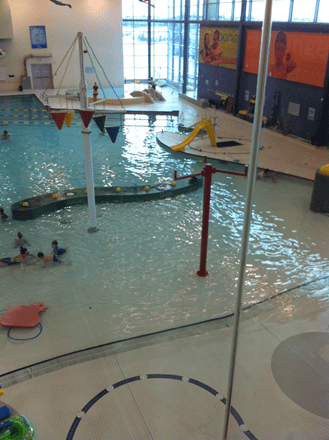 3. Rec Centres and Leisure Centres
In addition to swimming, many of the Rec and Leisure Centres also have other activities included with your admission like climbing walls and gymnasiums where you can play things like badminton and basketball.
4. C-train
Ride the C-train. This may seem to be an odd choice but my kids adore riding the C-train. You can explore the city and it only costs $3.40 for adults and $2.35 for youth for a 90 minute ticket. Kids 5 and under are free.
5. Lougheed House
The Lougheed House is a historical site and museum. Effort has been made to restore the building back to it's original turn of the 20th century state when the Lougheed family lived there.
They also host museum exhibits and at Christmastime put on a "Lougheed Family Christmas" Event. Family admission to the Lougheed House is $25.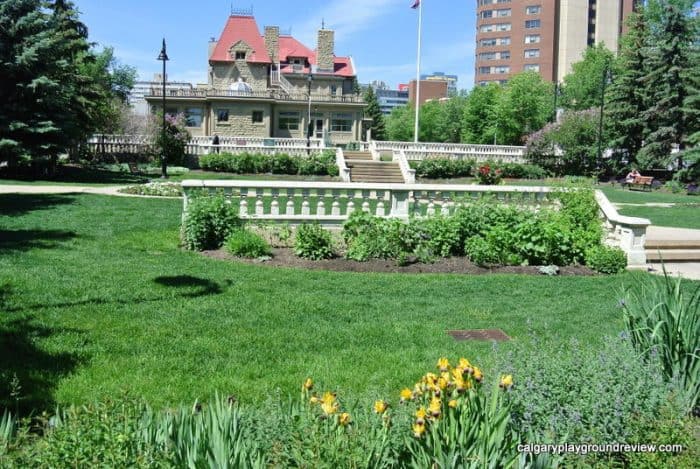 The Military Museums is dedicated to educating the public about Canada's navy, army, and air force and is $30 for a family.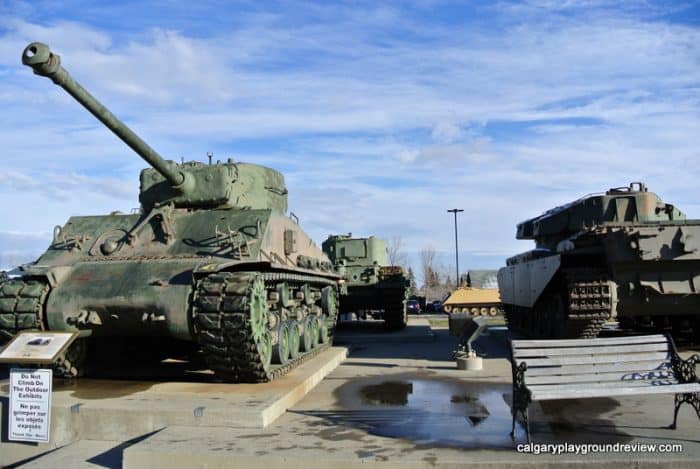 7. Bow Habitat Station
The Discovery Centre has freshwater aquariums, as well as beautiful interactive exhibits that explore different ecosystems. Visiting the Bow Habitat Station's Discovery Centre is $30 for a family (does not include a visit to the fish hatchery). Find out more about the Bow Habitat Station here.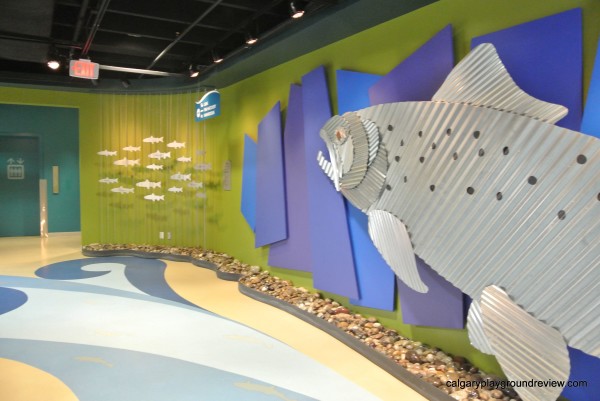 8. Cheap Movies
There are a couple of options for cheap family movies in Calgary. Movies at Canyon Meadows Cinemas are only $5 a person. Cineplex also hosts Family Favourite movies on Saturday mornings with a family favorite movie each week for only $2.99.
9. Indoor play places
Calgary's indoor play places generally only charge for kids making them one of the cheaper places to go as a family. Find out more about Calgary's indoor play places here.
What things can you do as a family for $30 or less that I've missed?