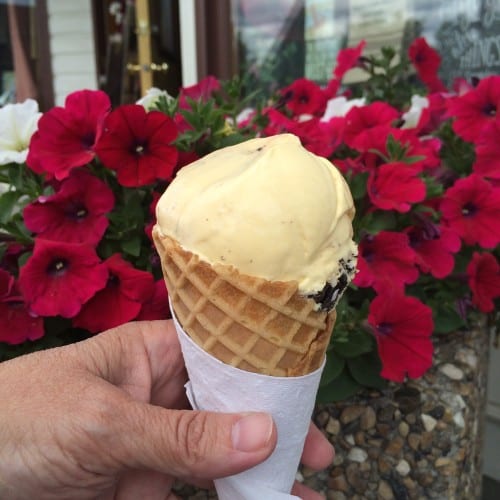 Address: 220- 1st St West, Cochrane, Alberta       http://www.mackaysicecream.com/
Season: Open year round
Seating: a few benches inside and several just outside the shop.
Special Diet Options: Gluten free cones and dairy free sorbet available
Ice Cream: Close to 50 hard ice cream flavours made locally in small batches with high butterfat and low air content.
Other frozen treats: milkshakes, smoothies, ice cream cakes and pints of ice cream available.
The MacKay family has been making and selling ice cream in Cochrane since 1948. Now run by the third generation, MacKay's is still synonymous with ice cream in Calgary. You can also get pints of ice cream and even ice cream by the scoop at different locations in Calgary (and elsewhere). But if you want the real MacKay's ice cream shop experience you go to the source.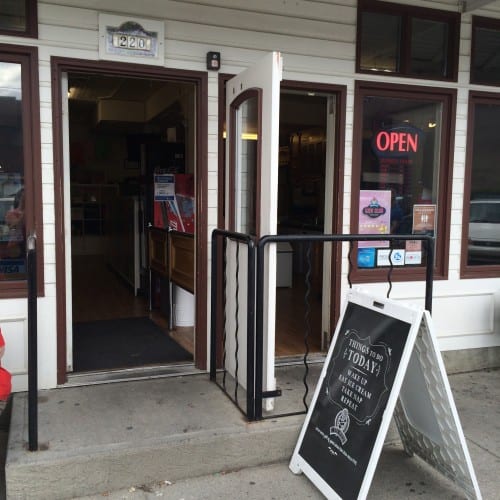 MacKay's ice cream is richer creamier than many as they start with a cream base with a higher percentage of butterfat. Their flavours include old stand bys like chocolate, strawberry and vanilla, flavors that remind me of my childhood like cotton candy and tiger and more unusual options like baklava, durian and avocado.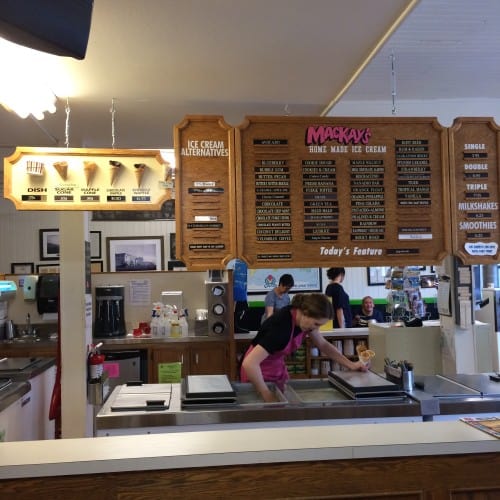 We were at MacKay's in the early afternoon on a Tuesday. It wasn't too busy then but it's obvious they are prepared for a lengthy line. There is bench seating along the wall on two sides. It's not much in the way of atmosphere but at least you can stay warm on a cool day. If it's warm enough, I would definitely choose to find a bench outside.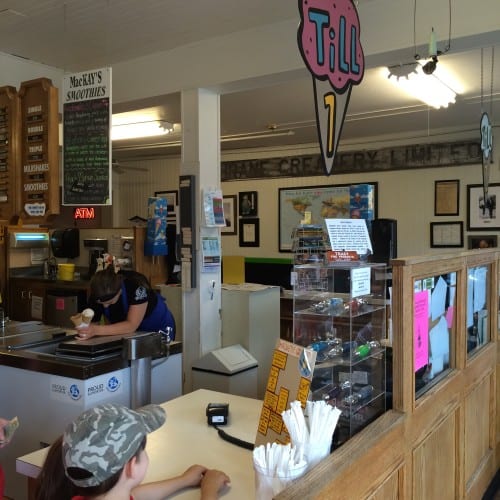 You can also get pints of ice cream from the cooler but you are probably better off picking it up locally if you are from Calgary. You can't see the flavours as they are hidden in the coolers but they have a large posted sign that you can see from the line. They serve ice cream in cups, regular cones, sugar cones (and gluten free sugar cones), waffle cones, chocolate dipped waffle cones and chocolate spinkle waffle cones. You can get a kid scoop, single, double or triple scoop of ice cream.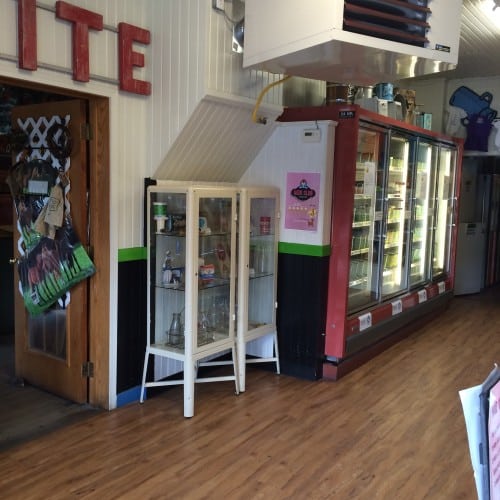 MacKay's recently started serving sorbet that is completely dairy free – before that the sorbet had 1% milk content.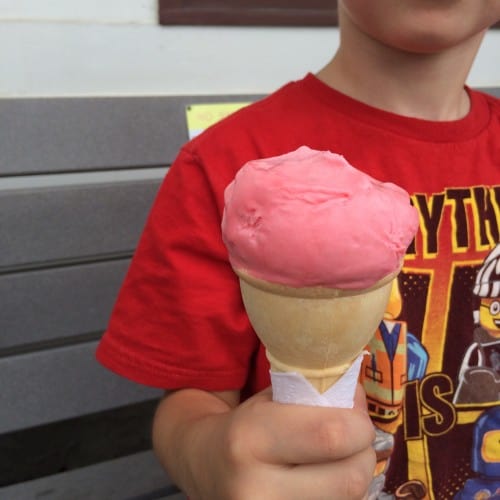 The kids each got a regular cone with a kid scoop of watermelon sorbet.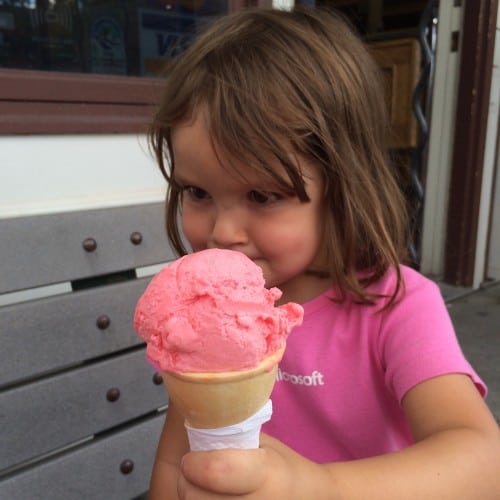 Nicky loved it because it was pink but insists that it tasted like ice rather than watermelon. I think she means it tasted like ice cream. At any rate the kids both loved it and ate the whole thing.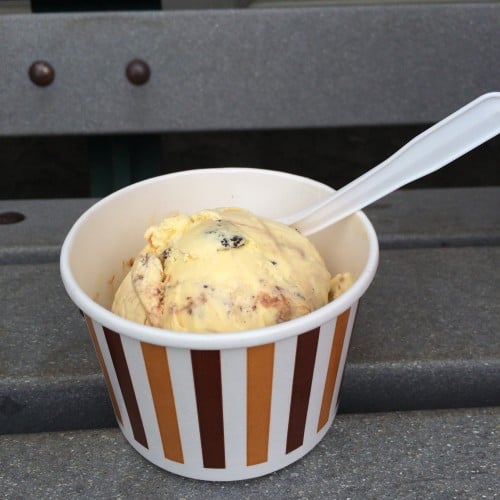 I got a single scoop of Nanaimo Bar ice cream in a bowl. It was really good and very creamy.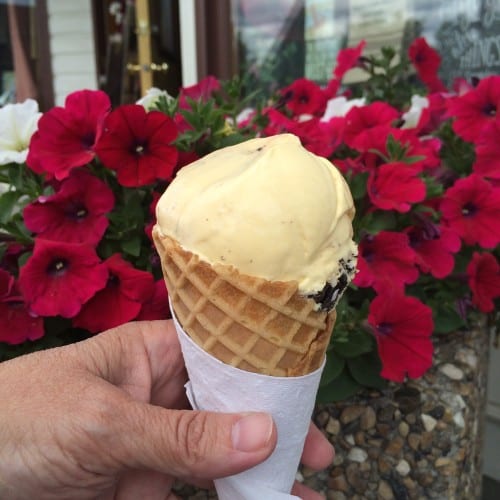 My mom came with us and got a single scoop of Nanaimo bar ice cream in a waffle cone.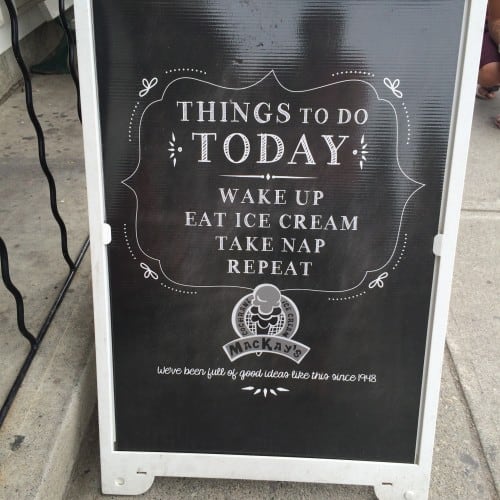 Have you been to MacKay's Ice Cream? What did you think?