Toddlers can be a challenge at the playground. They don't always know their limits and are often fond of stuffing rocks into their mouths. I've picked out a list of 16 of the best playgrounds for toddlers. I looked for accessible flooring which makes it easier for them to maneuver and gives them less to 'eat' as well as ramps, swings and equipment that they will find engaging but won't give their parents a heart attack.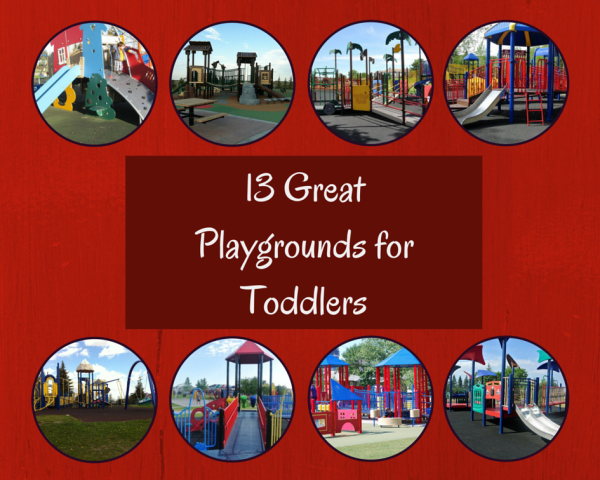 Forest Lawn – 52nd St SE between 8th Avenue and 14th Avenue.
This playground is perfect for early walkers. a large ramp system takes little feet a long way but doesn't get up to a huge height. There is a small double slide making for good side by side play and there is also a saucer swing.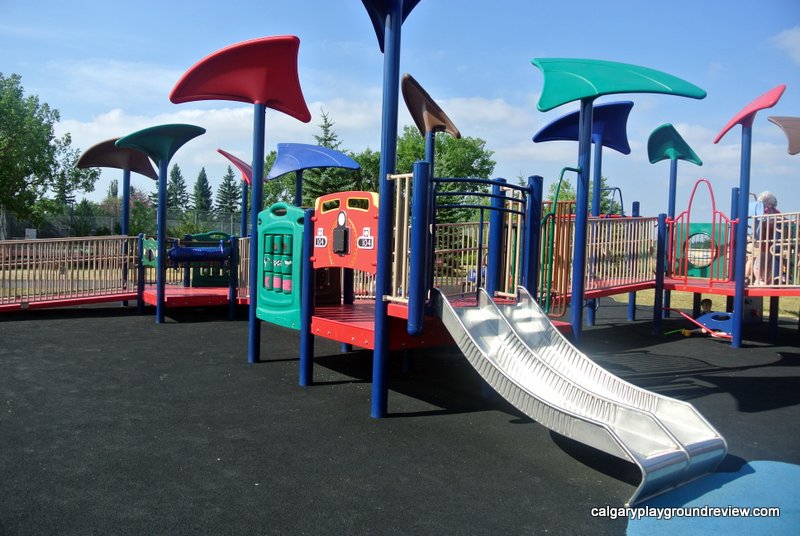 Bowness – Bowness Park – 8900 48 Ave. N.W
This playground has an excellent toddler climber with ramps that little ones will love running up and down and a train themed component too. There are no traditional swings but there are two saucer swings – if you have a younger toddler they may enjoy it more if you swing on it with them.  The park has many picnic areas, large mature trees and on the East side of the park there is a lagoon and the wading pool is expected to open this summer (2017).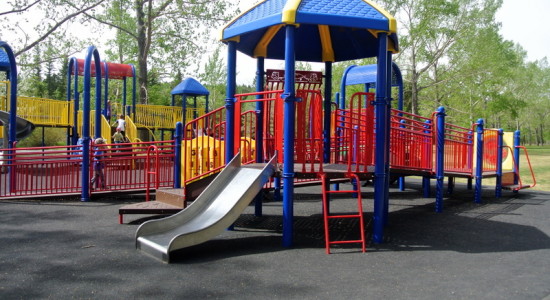 Hillhurst – 800 12 St. N.W (South of SAIT)
At this playground there is a small toddler climber, a ramp and floor level gazebo area as well as swings including a saucer swing, baby swings and traditional swings. The park also boasts a large shady wading pool and beautiful flower gardens.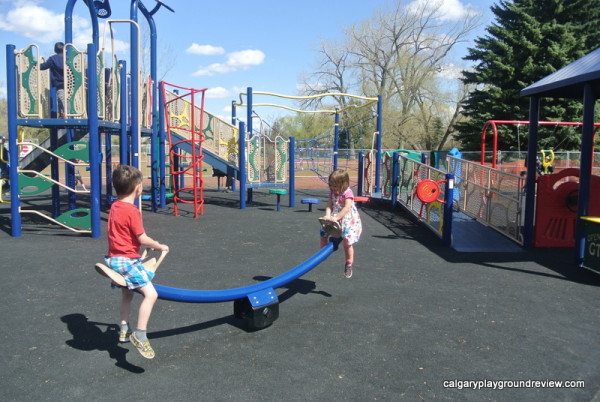 29 St SW at 19 Ave SW
Young toddlers will love being able to easily run around the ground, going up and down the ramp and little slides. Kids a bit older will love the high balconies, navigating the step trees and walking across the wobbly balance beam.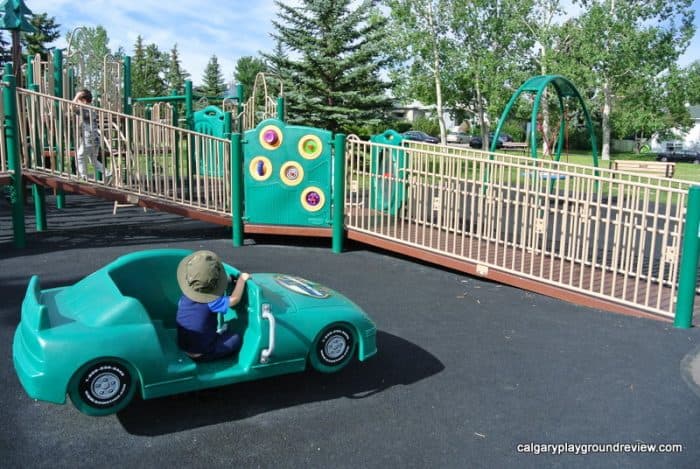 Auburn Crest Way and Auburn Crest Green SE
A great playground built for the smaller set with just enough to entertain younger schooled aged kids for a bit too. Great opportunities for active play and pretend play and allowing safe independence for those under 5.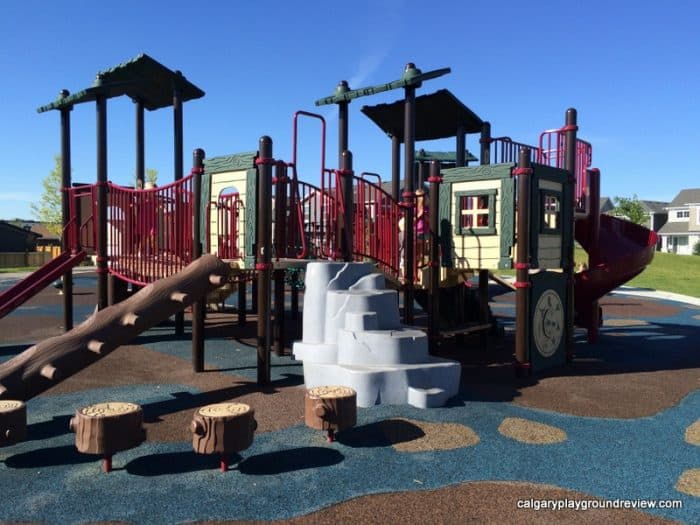 Spruce Cliff – Poplar Rd and 7th Ave SW (by Wildflower Arts Centre)
This playground doesn't have a separate toddler climber but it does have a great ramp system and accessible flooring that toddlers will love. They also have small slides and a saucer swing. The shade is poor so if you are bringing along a baby you may want to pack your own shade.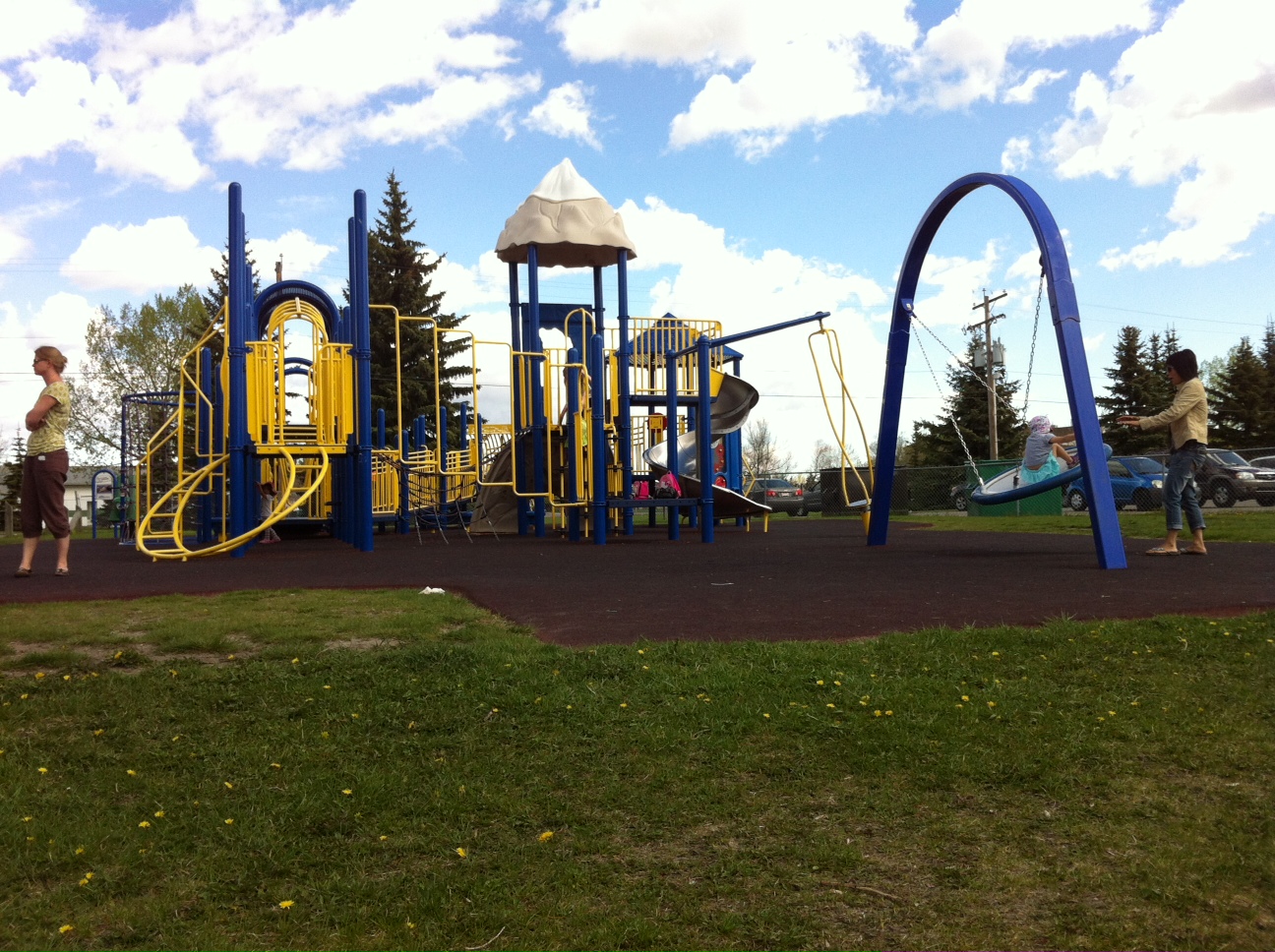 Applewood – Applestone Park –  Applewood Drive SE & Applestone Park SE
This playground is huge and one of the best in the city. Toddlers will love floor level playghouse, the baby swings, saucer swings and preschool climber with a huge ramp system. If you have a toddler that tends to fall out of openings you may need to keep an eye on them if they venture up to the higher levels.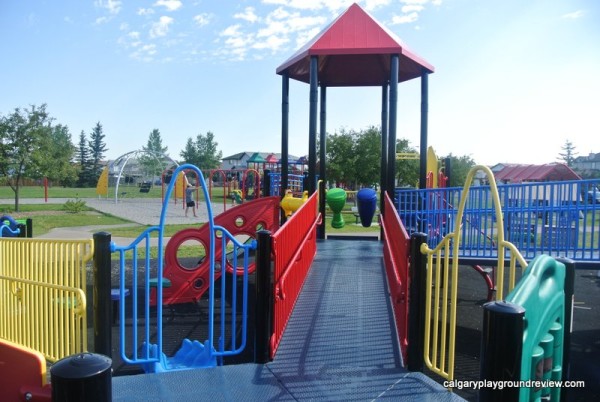 New Brighton – 2000 Brightoncrest GRN
Toddlers will love the baby swings, attractive treehouse theme, accessible flooring and challenging climber that doesn't get too high.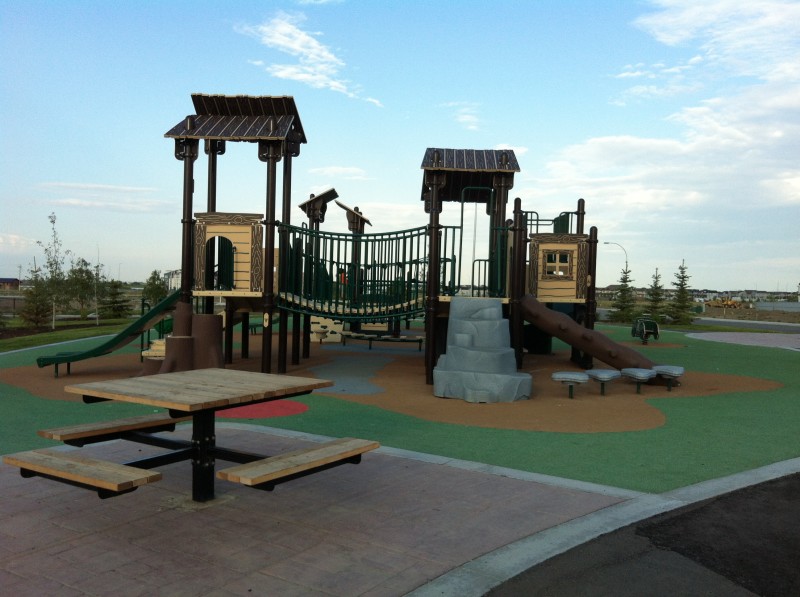 Vista Heights – 1820 Valleyview Rd NE
Specifically designed for kids 5 and under, this playground has a large ramp system, accessible flooring, musical panels, swings and only one small section that gets a bit high for younger toddlers.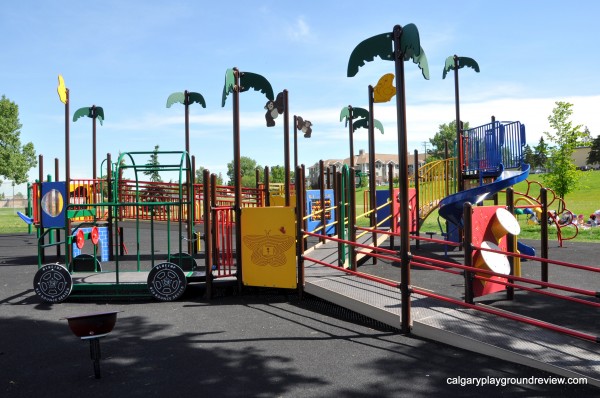 Albert Park – Radcliffe Crescent SE
This playground has the same design as the Spruce Cliff playground above and features great ramps, small slides, accessible flooring and a saucer swing. The park itself has a lot more mature trees so the shade is much better.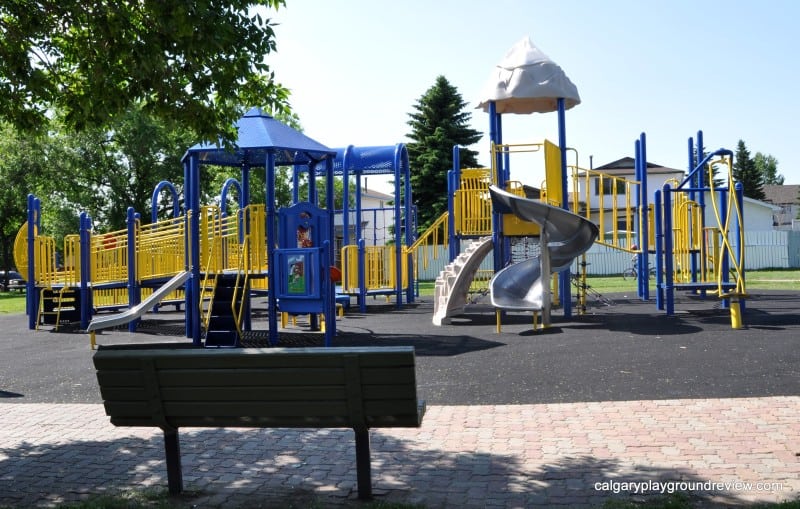 Mayfair – Malibou Rd & Medford Pl. SW
Located in a quiet neighborhood park, this playground has an attractive house/camper preschool climber, a baby swing and a saucer swing, bouncers and accessible flooring throughout.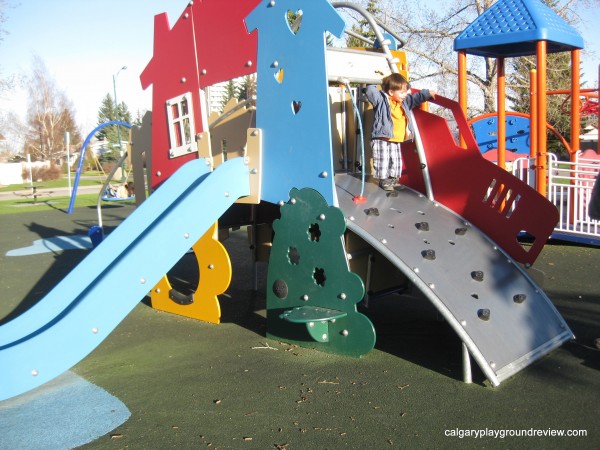 Inglewood – 14th St and St. Monica Ave SE
Not everyone is going to agree with this park being on the list. The school-aged climber has steps up and is quite tall making it easy for toddlers to get up higher than your comfort level. The rest of the equipment can all be used by toddlers in their own way – they can bounce with you on the bouncer, swing on the saucer swing, sit on the big spinners while you spin them and go over and under the lower ropes on the spider web climber. The flooring is an outdoor carpet making it easier on the knees and hands of crawlers and early walkers. The shade in this park is excellent.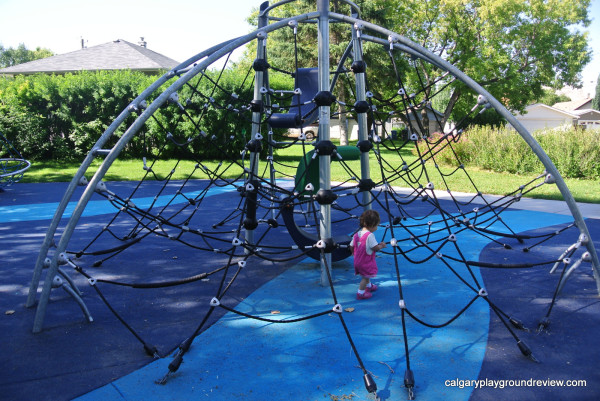 Bridgeland – 9th St and Centre Ave NE.
Toddlers will love being spun on the large Apollo spinner, swinging on the saucer swings and running up and down the ramps. There are some nearby trees for shade and accessible flooring throughout.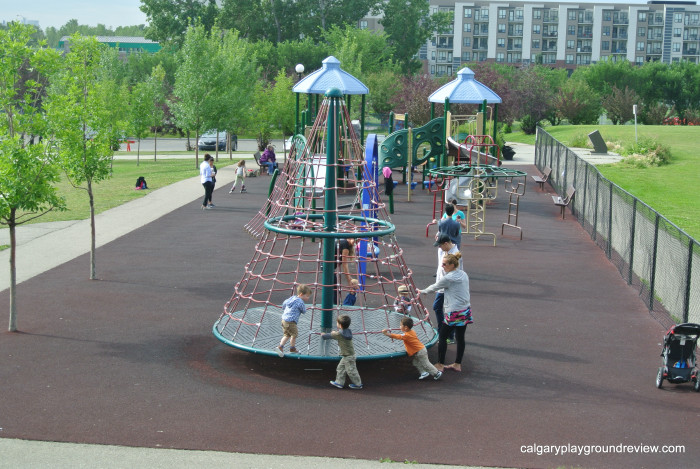 Renfrew 811 Radford Road N.E. (Beside the Renfrew Community Association – NOT the athletic park)
Renfrew's playground is designed for kids 5 and under. Nothing here gets too high and it has outdoor carpet flooring that is easy for kids to walk on and is gentler on knees and hands for crawlers and early walkers. There is a great ramp system, double slides and baby swings.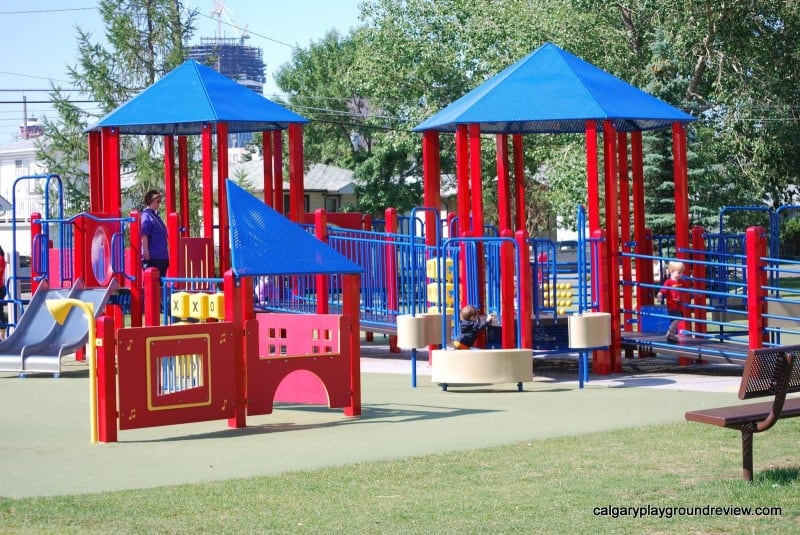 Dover- 28 St and 30 Ave SE
This playground is located beside the Valleyview spray park inside a fenced area. There is accessible flooring, and none of the equipment gets too high. There are bouncers and low slides as well as climbing equipment aimed at younger children.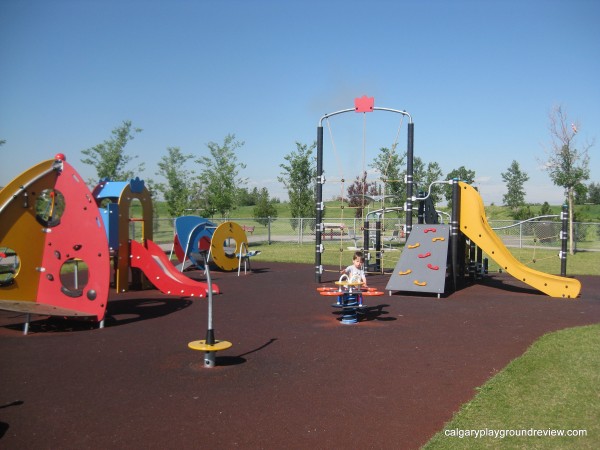 Brentwood – 3023 Blakiston Dr NW
This park features accessible flooring throughout, nice large trees and a section specifically designed for toddlers in mind.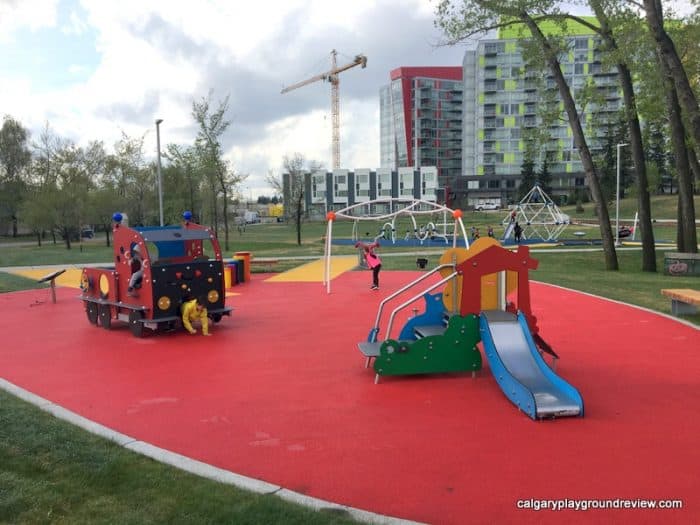 What your toddler's favorite playground? Do you know of a playground that should be on this list?