Location            http://www.glenbow.org
Address: Downtown – 130 – 9 Avenue S.E.
Gordie's Review (7.5 years): I really liked the third floor!!!!!!!!!!!!!!!!!!!!!!!!! Especially the Maverick's exhibit.
Nicky's Review (5 years): "I liked the rocks that glowed in the dark" [The phosphorescent rocks]
Robbie's Review (2 years): "Rocks"
Day Pass Cost: General – $16; Youth (7-17) – $10; Student – $11 Senior (65+) – $11; child(6 and under) – free, Family (2 adults up to 4 youth) – $40.
Annual Pass Break Even point: Family – if you plan to go more than twice you are better off getting a membership. Other membership types are also available.
Parking: There are a number of indoor and outdoor spaces you could park downtown. The Civic plaza parkade (322 9 Ave SE) is probably your best best if you are looking for indoor parking for the Glenbow. It is run by the parkplus system and has cheaper evening and weekend parking. You can travel the entire way to the Glenbow inside from the parkade – it is a significant walk (but there is a lot of cool art to look at).
Food Services: There are no food services on site. There is a Starbucks across from the lobby if you walk West towards the Marriott Hotel.
Age Range: preschool – adult.
Stay Length: Expect to spend at least 2 hours, you could easily spend all day depending on your child's attention span.
Overall:
The Glenbow really tries to find ways to engage kids in most of the exhibits and uses a variety of methods to do so from things to look at, touch, smell and different electronic and non-electronic games in addition to the Discovery Room.
My mom and I took the kids on a morning during Spring Break. It wasn't very busy, but there was more school groups that I had expected while we were there.
We managed to visit 4 exhibits on our visit – Mavericks: An Incorrigible History of Alberta, Niitsitapiisini: Our Way of Life (The Blackfoot Gallery), Treasures of the Mineral World, Warriors: A Global Journey Through Five Centuries.
The ARC Discovery Room
We didn't make it to the Discovery Room on this visit, but I highly recommend checking it out if you have time.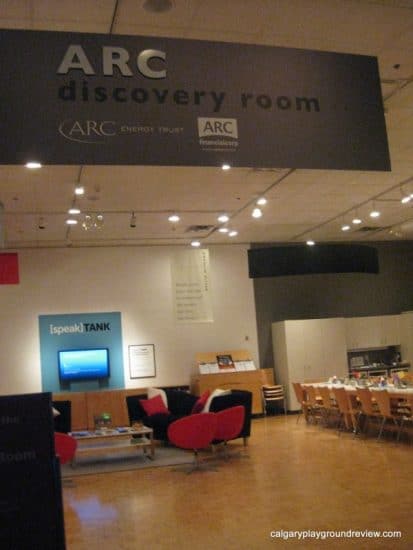 The Discovery Room typically changes theme along with the travelling exhibits. They strive to provide an opportunity for people of all ages, but particularly kids to interact with the theme of the main exhibit at their own levels.
There are often themed books crafts or other related activities that kids can try out. In general I would say that they aim at school-aged kids but that doesn't mean your preschoolers or toddler won't find something to interest them as well.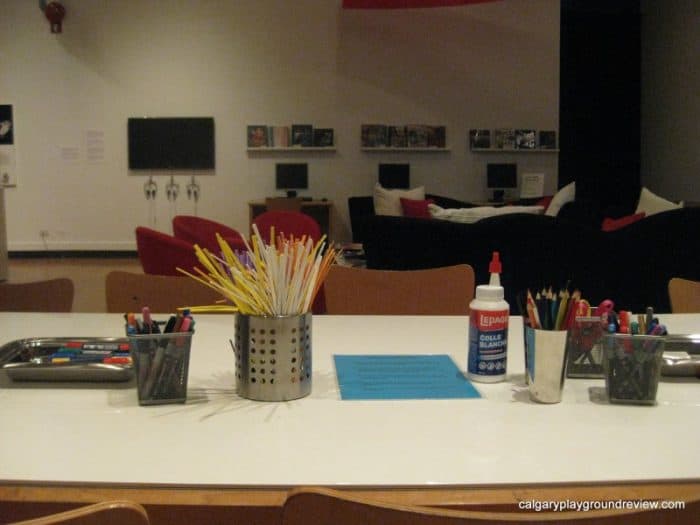 Mavericks: An Incorrigible History of Alberta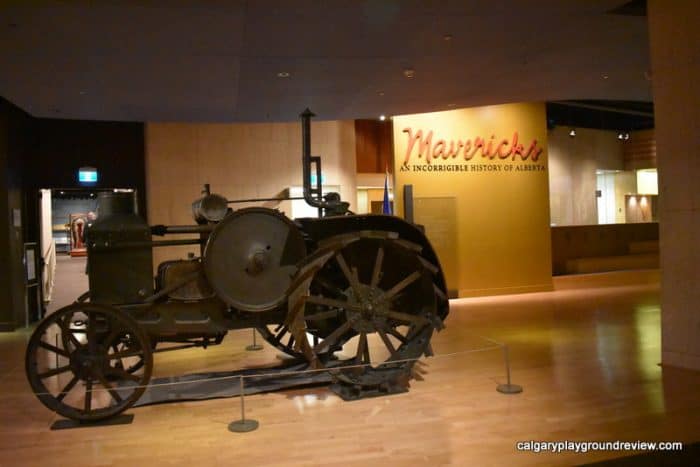 If you only have a short time at the Glenbow, I highly recommend starting with the Maverick's exhibit. It's relatively new and is great for kids because of its focus on dynamic exhibits and hands on experiences.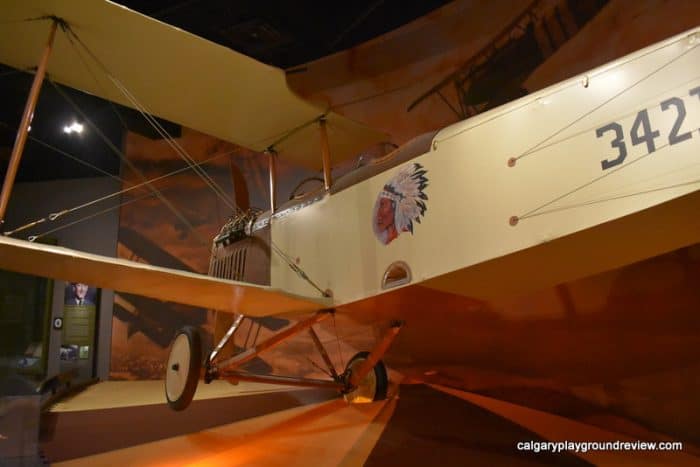 One of the things I particularly like is that is has so many 'real' things that kids can relate to.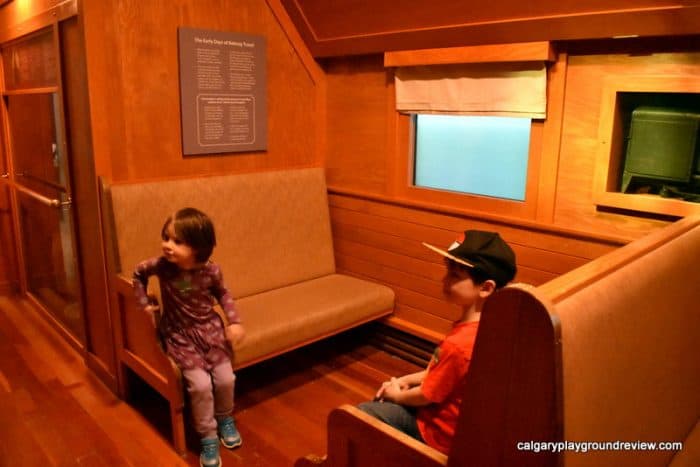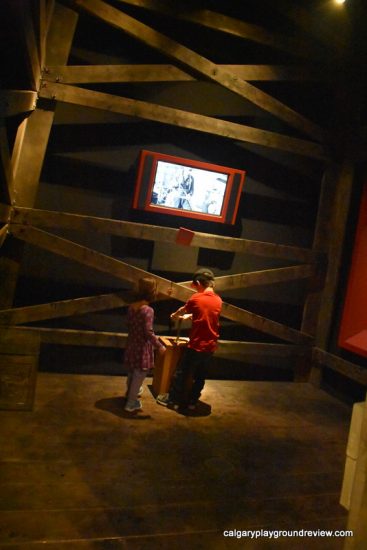 There is also things that you can sit on or move like the train car and press a 'detonator' shown above.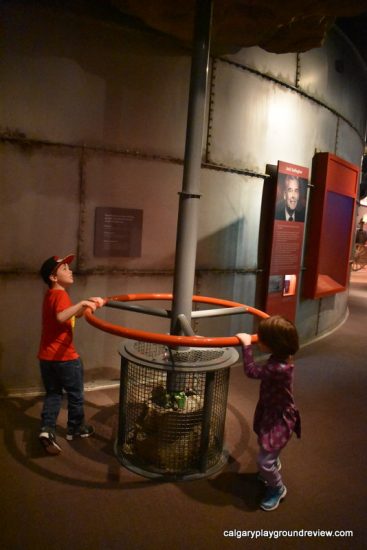 There's also many things that kids can touch or even smell!
The Mavericks exhibit is very comprehensive, although it has many features that will appeal to kids, it's anything but juvenile. Each room will have appeal for everyone in your party, just in different ways.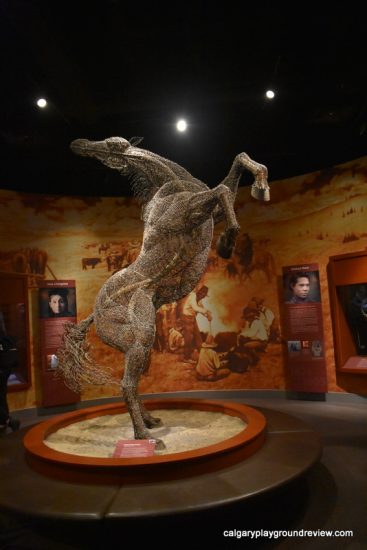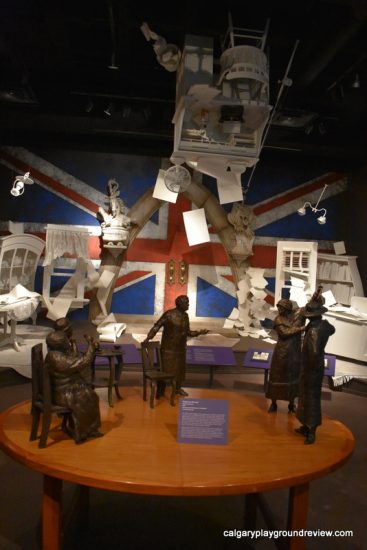 Niitsitapiisini: Our Way of Life (The Blackfoot Gallery)
This gallery is directly across from the Mavericks Gallery. It is beautifully displayed making it really inviting for kids (and grown-ups!).
Right inside the entrance is a tipi that you can go inside and a bison rug that you can touch.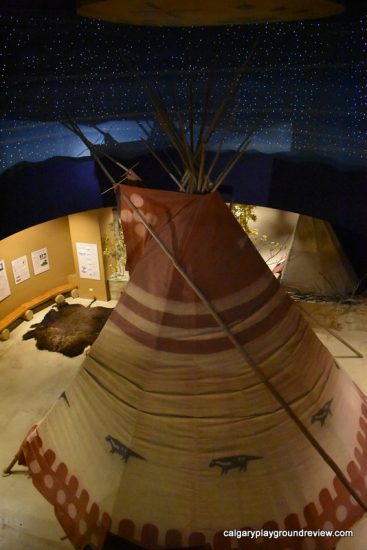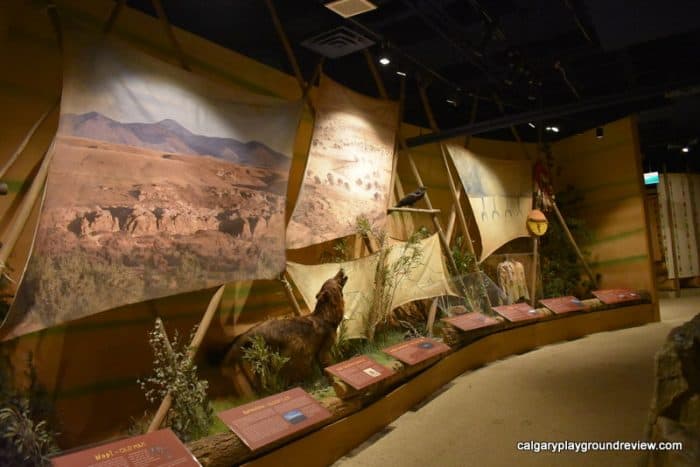 Throughout the gallery they have interactive features as well as plants, animals, artifacts and artwork.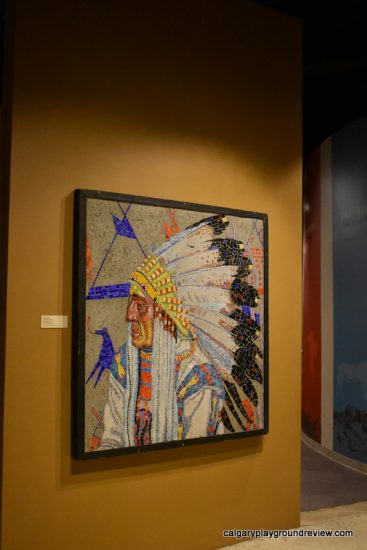 Native Cultures from the Four Directions
Connected to the previous gallery, here you can learn about the diversity of Canada's native cultures, stories and artwork.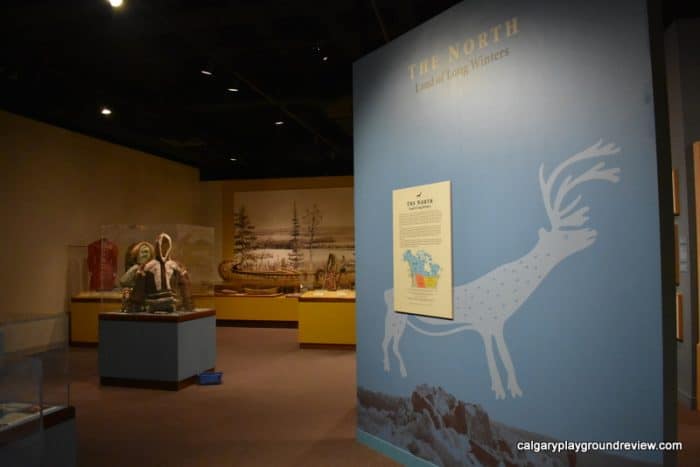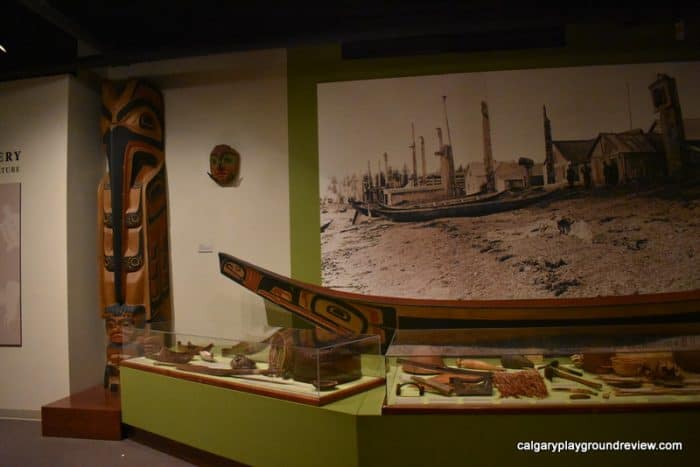 Treasures of the Mineral World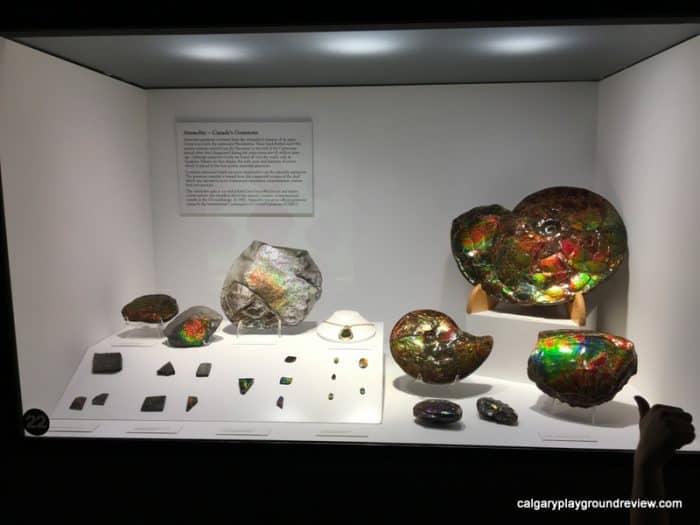 If you don't already associate rocks with beauty you will after seeing this exhibit.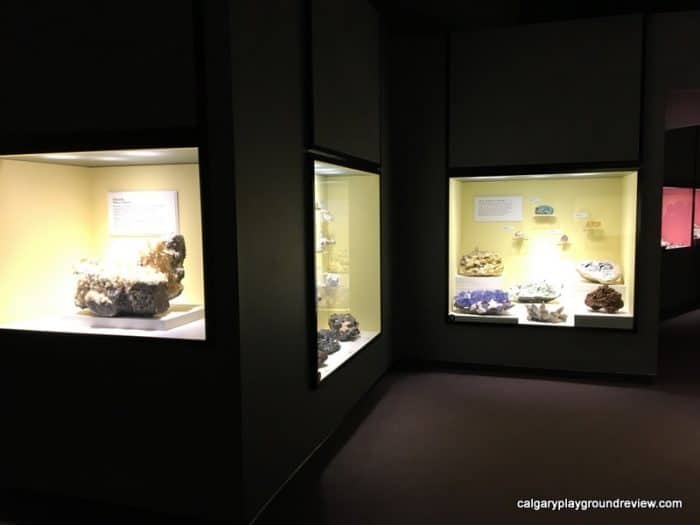 Although not the most interactive, kids will love seeing all the different shapes and colors in the displays.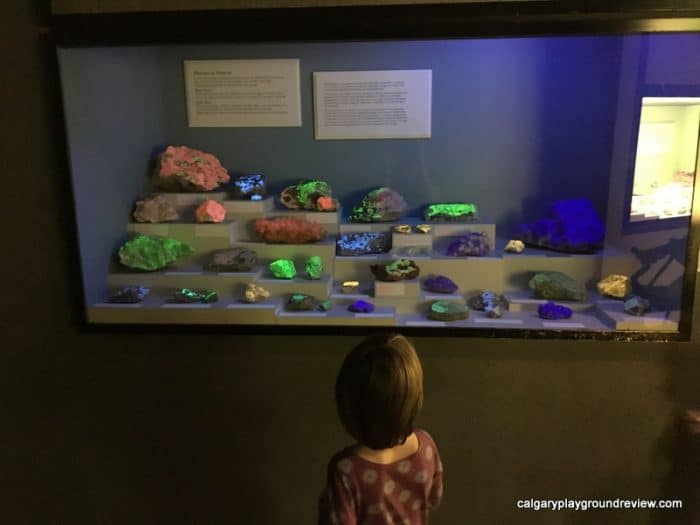 There is also a huge rocks that you are encouraged to touch.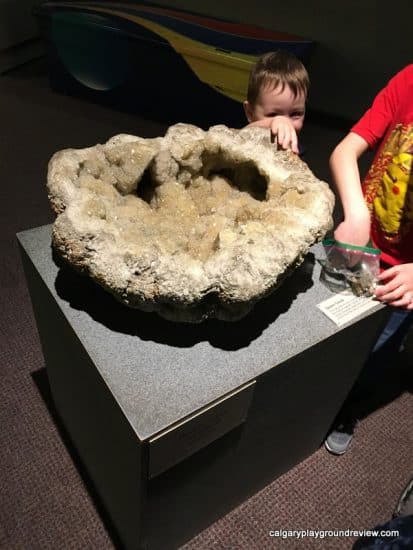 And you can turn off the light in phosphorescence display and see the rocks glow.
Warriors: A Global Journey Through Five Centuries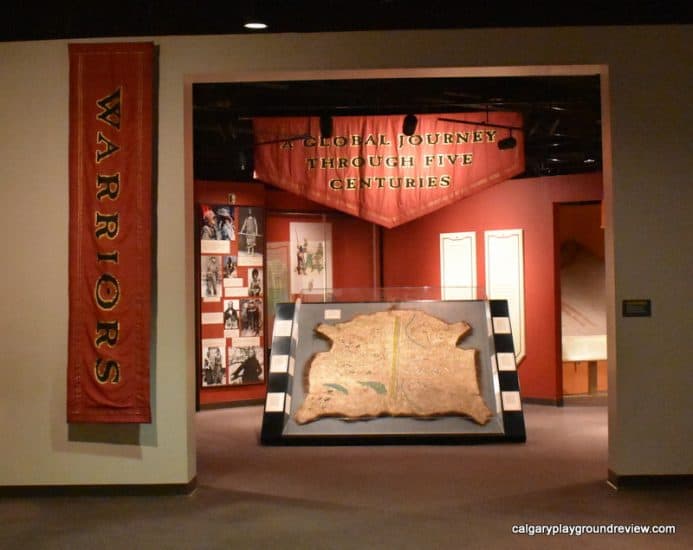 In this gallery, you can find huge diversity of weaponry, uniforms and approaches to warfare.
They also have some staged displays to provide context.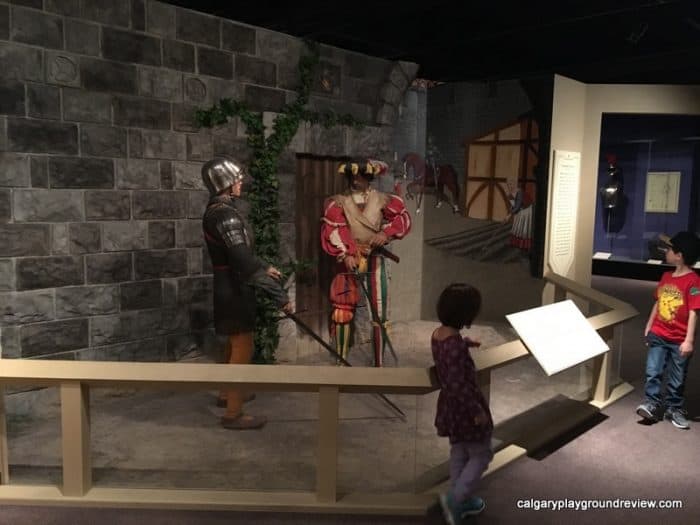 The best part though is the suit of armor where you can make donations. Drop coins into the knight's helmet. The coins clink all the way down.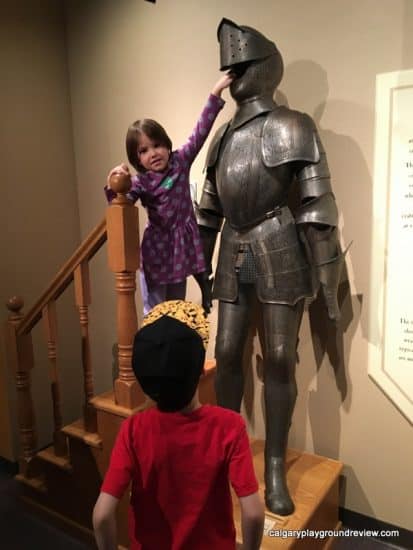 Bills can be put into the hole at the base.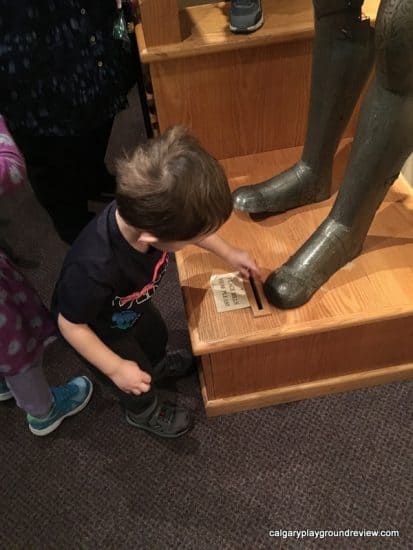 We didn't get to nearly all that the Glenbow has to offer and we are planning on going back soon to see more.
Please Note: 
We do our best to ensure the information on Calgary Playground Review is accurate, however information and events are subject to change. Please contact the organizations directly to avoid disappointment.
Can you help make this article better?
If you have noticed an error, have additional information or would like to share a comment you can:
E-mail us at calgaryplaygroundreview@gmail.com
Find us on Facebook: CalgaryPlaygroundReview
Find us on Instagram: YYCdana
Tweet us: YYCdana
We are not affiliated with any venues, attractions or organizations. Please message them directly if you have questions or concerns.