Note: This is a school playground. You may be asked to leave during school hours. 
Location   map
Community: Queensland – 605 Queensland Dr SE
Parking: Free street parking
Gordie's Review (5 years old) "I liked climbing. And the tires."
Nicky's Review (2 years old) "go!" (she liked running up and down the ramps)
Age Range: 2-12
Ground Cover: pour-in-place recycled tire flooring
Shade: virtually none.
Features: climber with ramps, tire bridge, wobbly bridge and slides. narrow tall climber; climbing structure with overhead features.
Surrounding Park Area: School fields
Accessibility: ramps and completely accessible flooring
Seating: a few benches
Overall assessment: This is an older playground than I would normally review but it still has a lot of play value. The flooring is all accessible, making it great for little kids or anyone unsteady on their feet. This style of playground is getting to be increasingly rare and it is definitely starting to show its age, but your kids will love the bridges and ramps.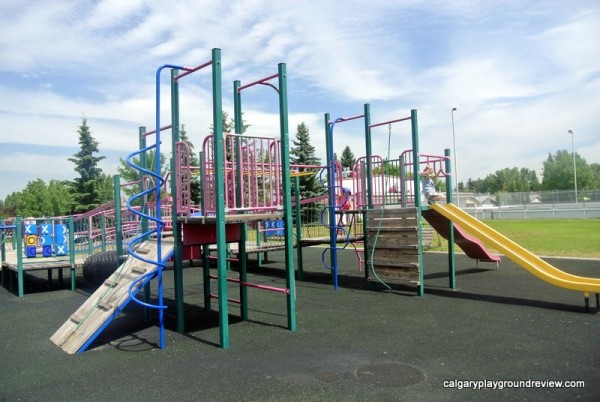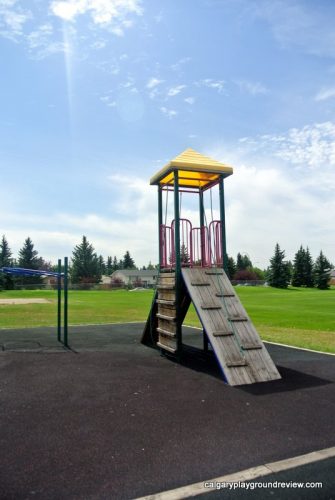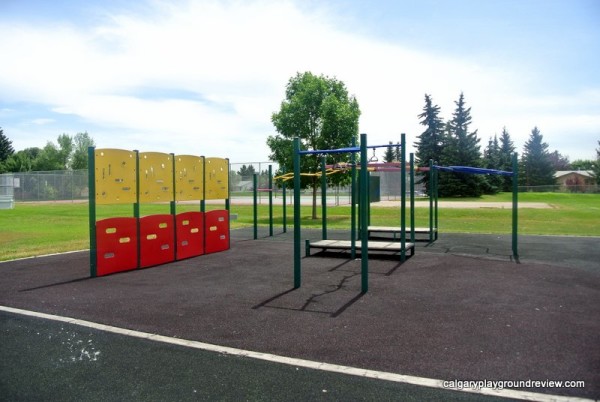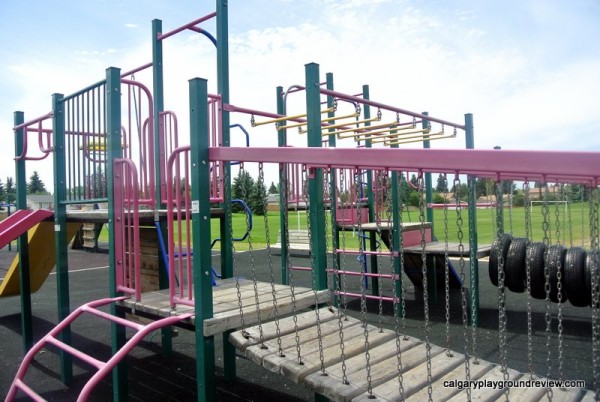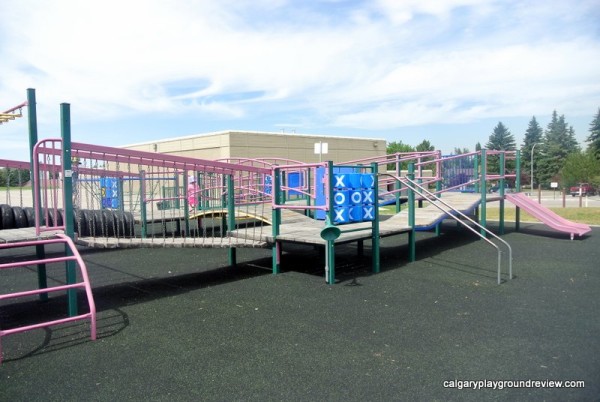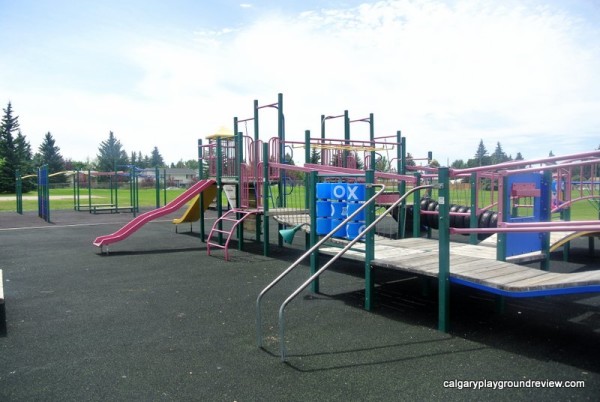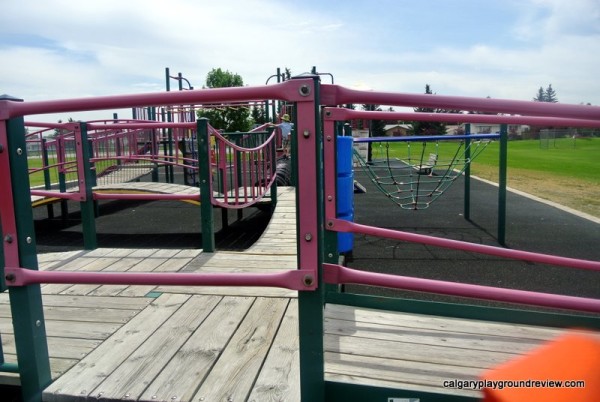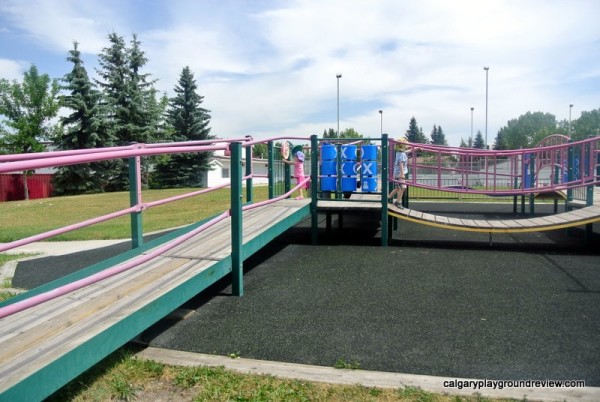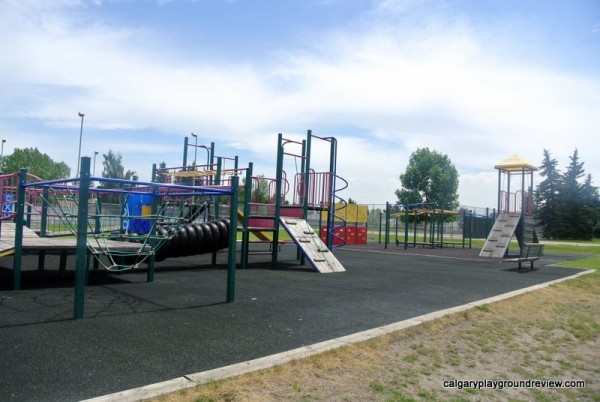 Have you been to this playground? What did you think?