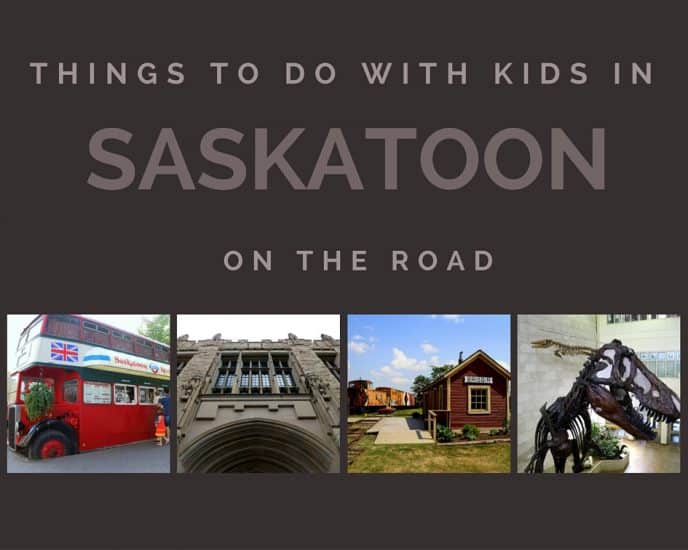 Saskatchewan gets a bad rap as being dull, but there are a TON things to do with kids in Saskatoon, and the city is beautiful! We were there for a week, and it made a great (and frugal) family vacation. Read on for my favourite things to do with kids in Saskatoon.
Things to do with kids in Saskatoon
This museum is only open Friday to Sunday and holiday Mondays. Plan accordingly, because it's AWESOME.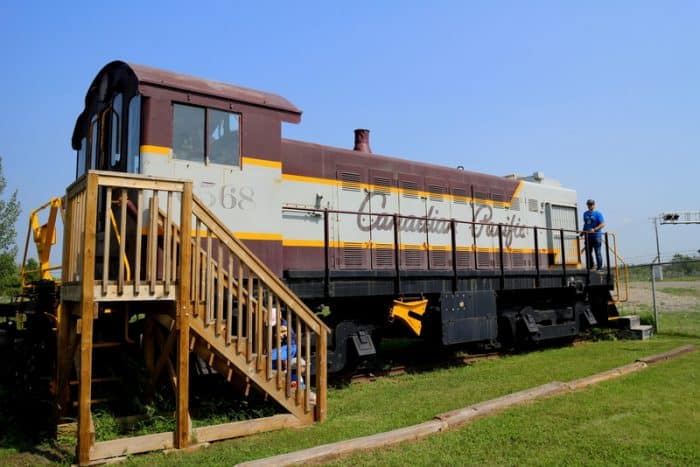 Basically, you follow a train track that's full of carefully restored trains of all kinds, as well as associated buildings for running trains and storing freight.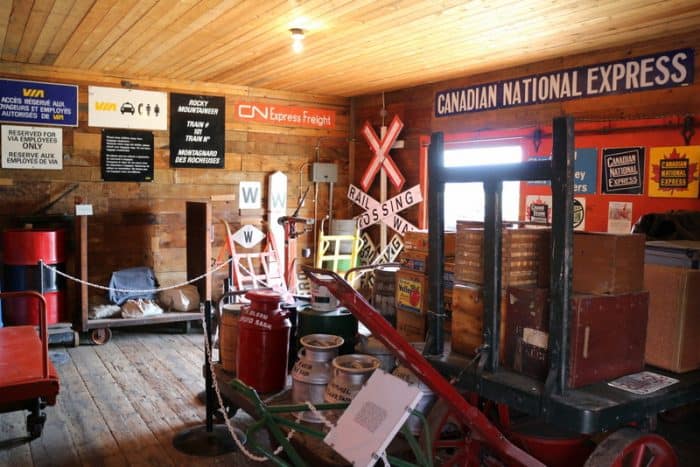 Almost all of the trains have steps so that you can go inside and look around! My kids were SO excited about this. Once you hit a certain point, a volunteer takes you on a short train ride down the track. Then you walk back to the front again, exploring trains, trolleys, and buildings as you go.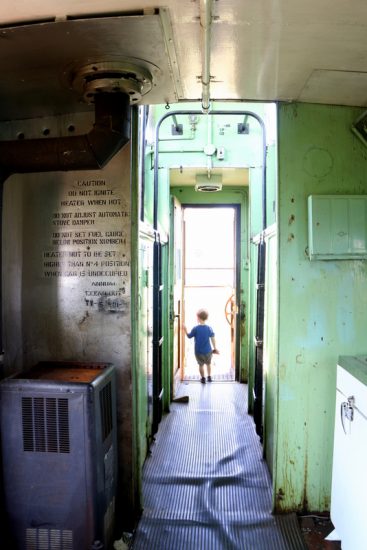 You'll see all kinds of trains, including a sleeper car, a trolley (complete with vintage advertising), railway snow ploughs, and much more.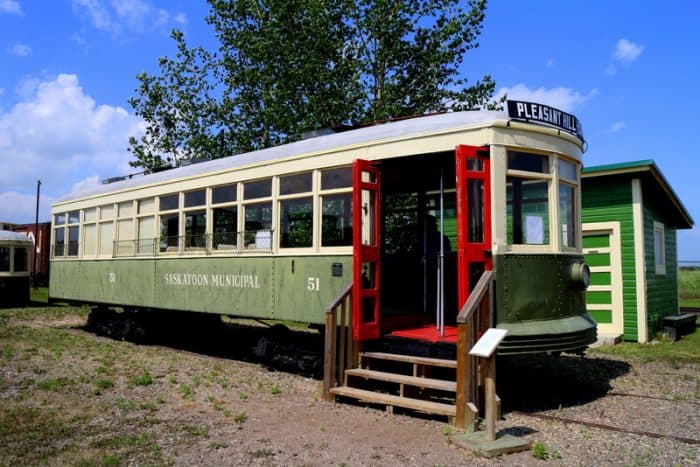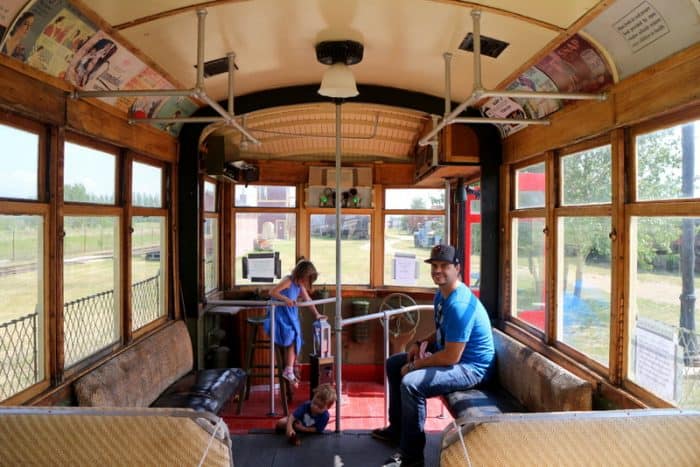 Don't forget to stop at the gift shop on your way out – they have lots of toys trains, engineer hats, and other cute souvenirs. This was one of my kids' favourite places in Saskatoon – if your kids are train fans, don't miss it.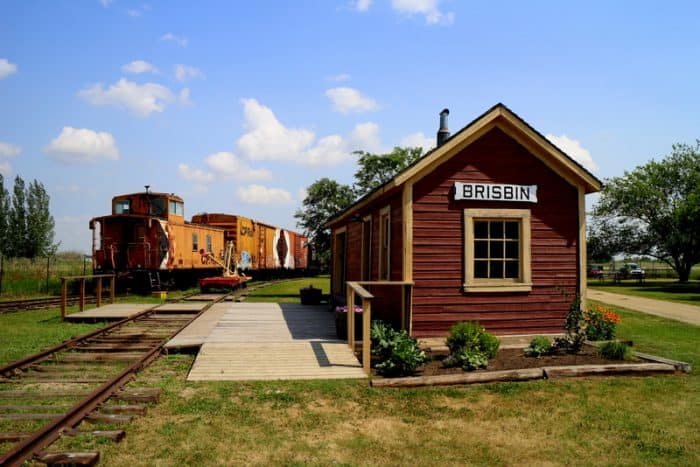 Beaver Creek Conservation Area is a great place to get to know the local flora and fauna.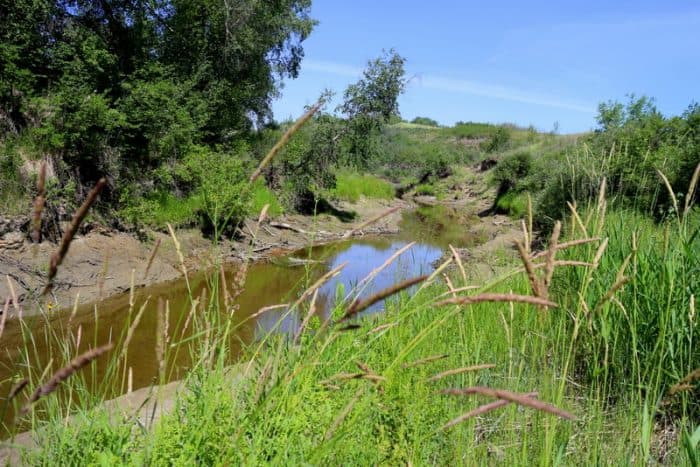 You can wander through the short grass prairie, and then cool off in the interpretive centre. There are several different paths, of varying difficulty. We chose the shortest loop, and it was no problem for my 2.5-year-old. However, there are some stairs, so it's not stroller-friendly.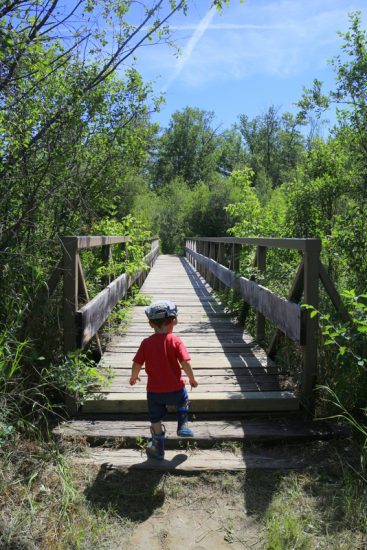 The kids loved exploring and looking for beavers, birds, and other wildlife.
The interpretive centre is awesome, too. There's a small stage where you kids can perform a puppet show starring local wildlife and bins full of dress-up clothes. If you head downstairs, you'll find a model beaver dam – your kids can crawl right inside!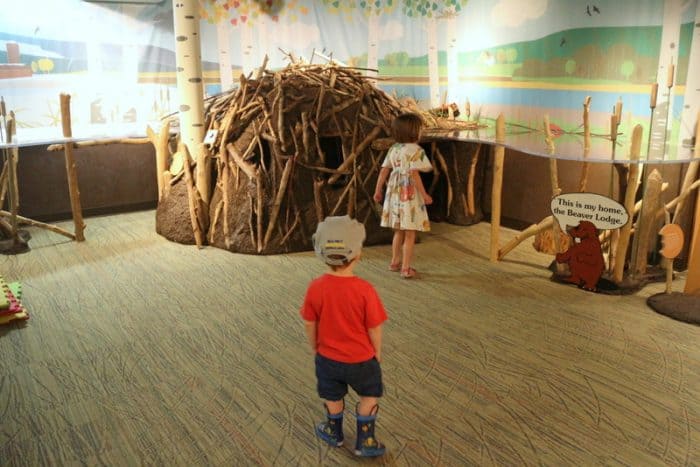 Saskatoon has a great zoo, especially for a small city. If you're short on time, take advantage of the trolley tour, which takes you around most of the zoo.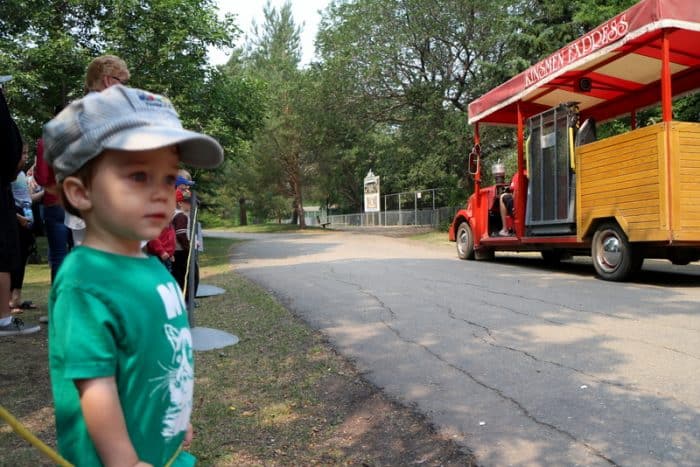 There's a brand-new natural playground, and an old-school wooden playground. The latter is accessible via a small tunnel and a little bridge, which are just as much fun as the playground itself.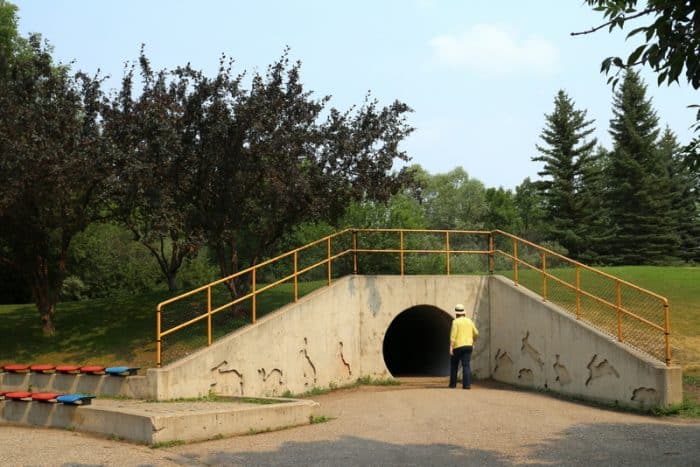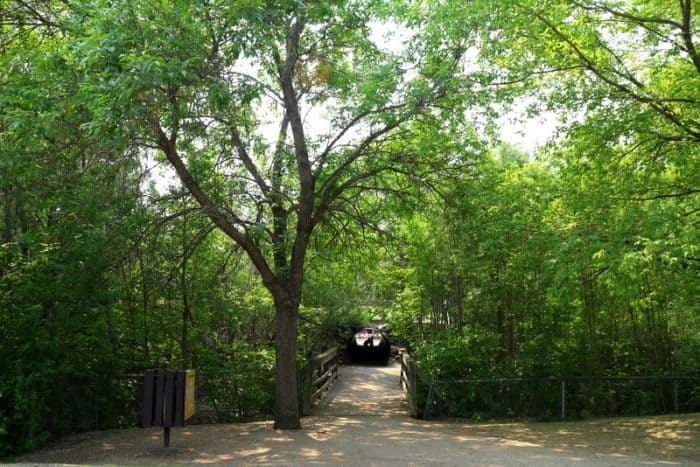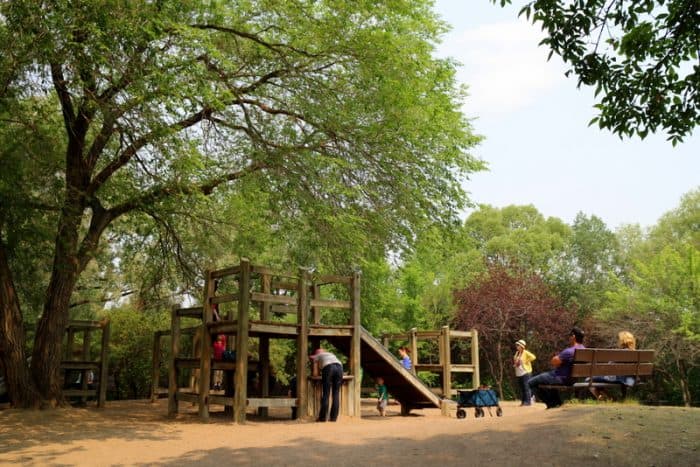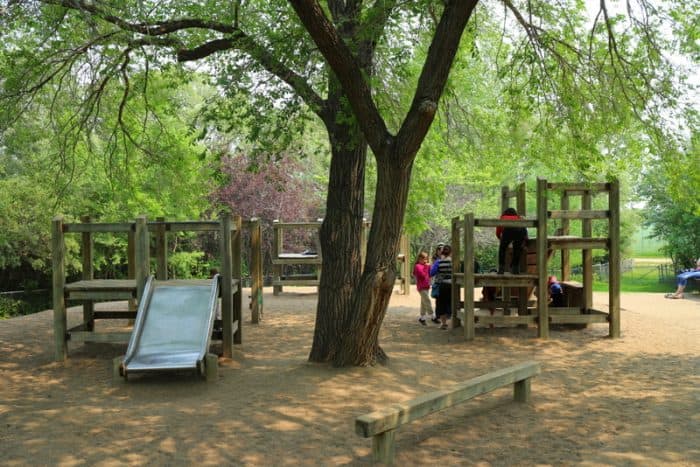 There are a couple of discovery centres on the zoo grounds, so you can head inside if the weather turns ugly. There's also a concession that serves food and snacks – it's cash only, but they have an ATM on site.
This museum is small but cool, and free! It's housed in the Geology / Biology buildings on the U of S campus. If you park near Place Riel (the main bus hub of the university), walk straight through the building and across the grassy green space known as the "bowl." The Museum is straight ahead.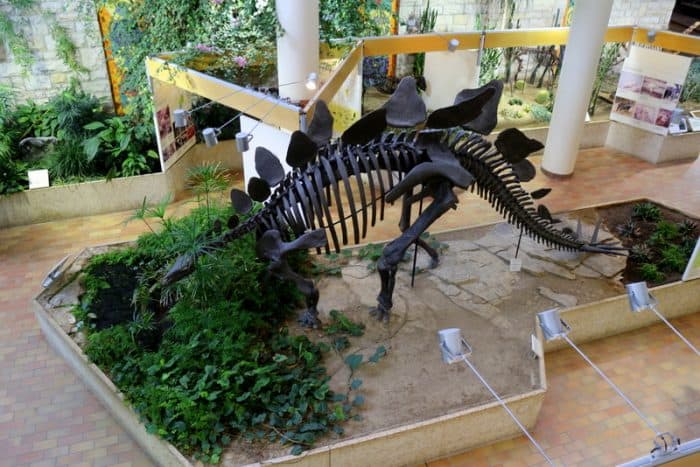 There are a lot of fish, some replicas of skeletons (dinosaurs and modern mammals). There are some reptiles, a koi pond, and a display of insects and butterflies.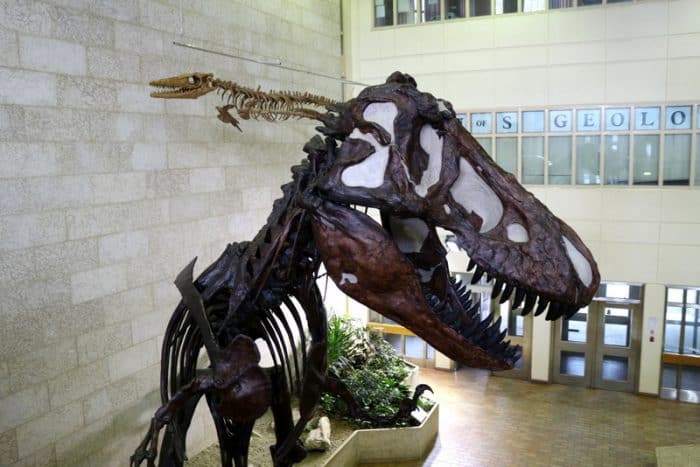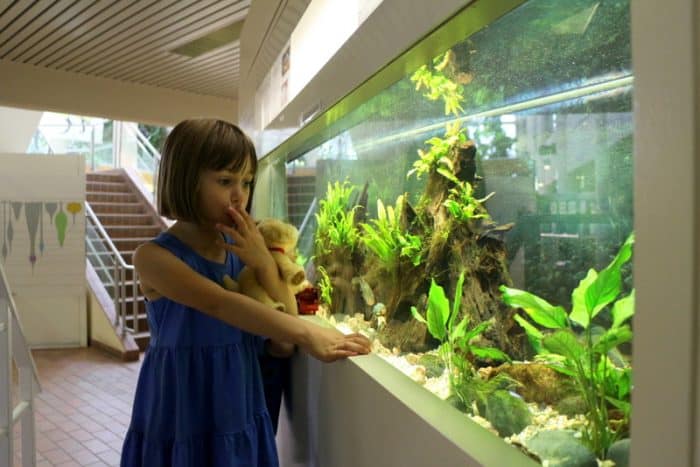 The museum won't take long to walk through, so you should take some time to explore the campus, which features some gorgeous gothic buildings.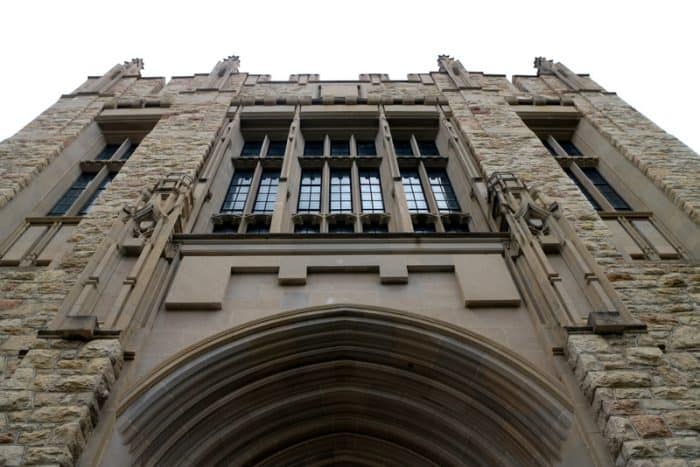 If you walk to the far end of the bowl, you'll see the freshly restored Administration Building. You should have a look inside, because it's gorgeous. There's another free museum here (The Museum of Antiquities).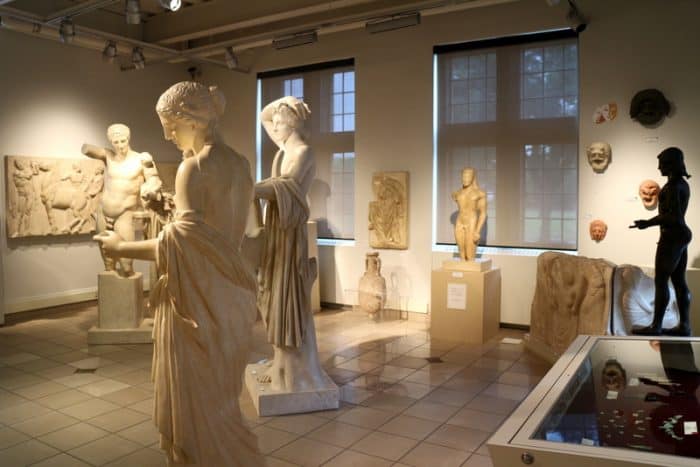 The kids had some great (and loud) insights on the naked statuary. You'll also find neat things like a huge safe in the wall outside.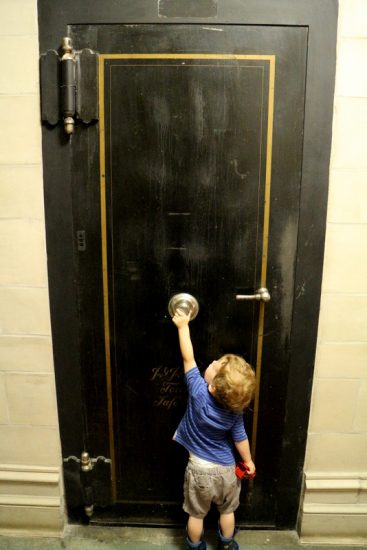 The campus is also a gorgeous spot for family photos, if you can get your kids to sit still long enough.
Where to Stay in Saskatoon
We stayed at the Best Western Plus Blairmore during our visit to Saskatoon, and it was perfect. The hotel looks and feel new, and the room was spotless.
The kids were extremely excited about the salt water pool and waterslide.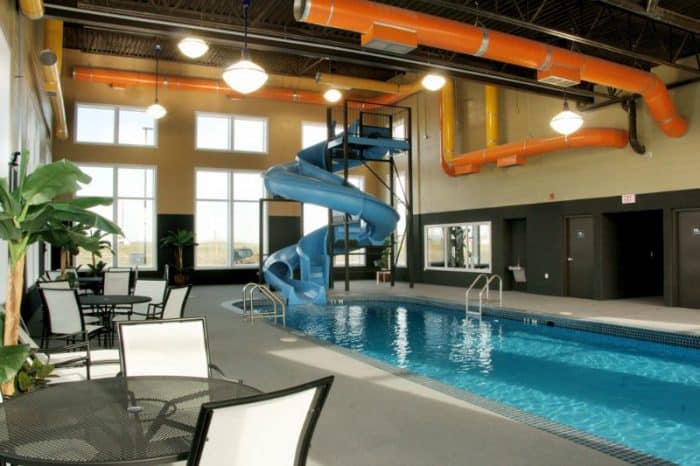 My favourite thing about the hotel, though, was the free hot breakfast buffet. It made our mornings so much easier – we didn't have to worry about going to a restaurant first thing in the morning. And, because the food was ready when we arrived, my kids didn't get bored waiting. The food was really good, and the selection was a little different every day.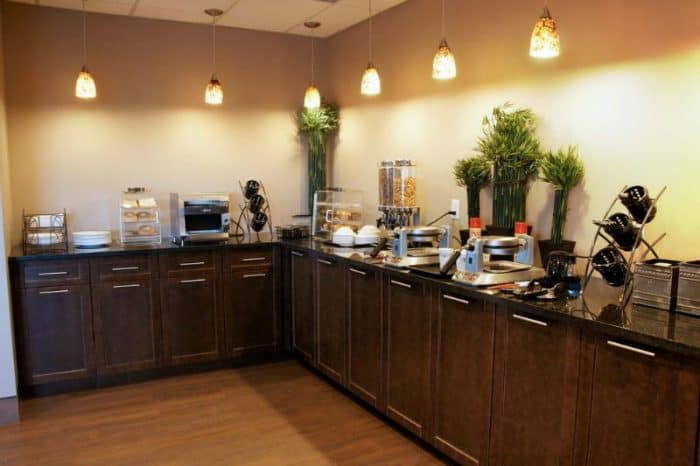 The cost of rooms fits with a family budget, and everyone was really friendly. Once, we were leaving the hotel and ran into a housekeeper on the way out. I ran back upstairs for sunscreen, and she was already making up our room. She said that because we had small kids, she wanted to be sure it was ready for nap time! I'd highly recommend staying here.
Check out Part 2 of our adventures in Saskatoon for more fun things to do with kids in Saskatoon, and the best places to eat with kids!
Katie is a librarian and writer based in Calgary.
Disclosure: In order to facilitate these reviews, we were provided with accommodation in Saskatoon. Thank you to Tourism Saskatoon for assisting with our trip!
Please Note: 
We do our best to ensure the information on Calgary Playground Review is accurate, however information and events are subject to change. Please contact the organizations directly to avoid disappointment.
Can you help make this article better?
If you have noticed an error, have additional information or would like to share a comment you can:
E-mail us at calgaryplaygroundreview@gmail.com
Find us on Facebook: CalgaryPlaygroundReview
Find us on Instagram: YYCdana
Tweet us: YYCdana
We are not affiliated with any venues, attractions or organizations. Please message them directly if you have questions or concerns.