Location:
map
Address:
 Legacy – Legacy Main and Legacy Blvd SE
 Parking: free street parking
Gordie's review (9 years old): "The swings were really what I liked"
Nicky's review (6 years old): "I liked the monkey bars and the finding thing [scavenger hunt feature]"
Robbie's review (3 years old): "I liked the slides"
Age Range: 2 – 8
 Ground cover: pour-in-place recycled tire
 Features: Castle themed climber with steps, slides and scavenger hunt,
 Surrounding park area: in a small neighborhood park with grassy area
 Accessibility: Playground flooring is accessible throughout but little of the equipment is accessible from the ground level. There are steps up to the climber.
Shade: poor. Nearby trees are still young.
 Seating: 3 benches
Overall assessment: This playground has a fun theme that is sure to inspire imaginative play. Toddlers will love the ease of getting from place to place and climbing the steps up to the castle. Bigger kids will love the overhead features and how high up they can get on the orange curved climber.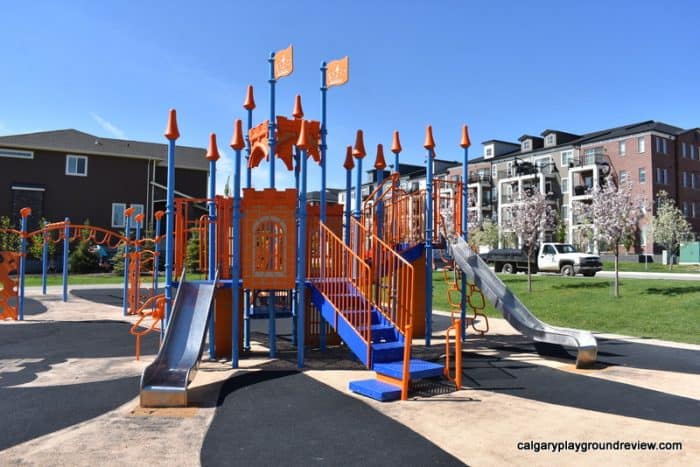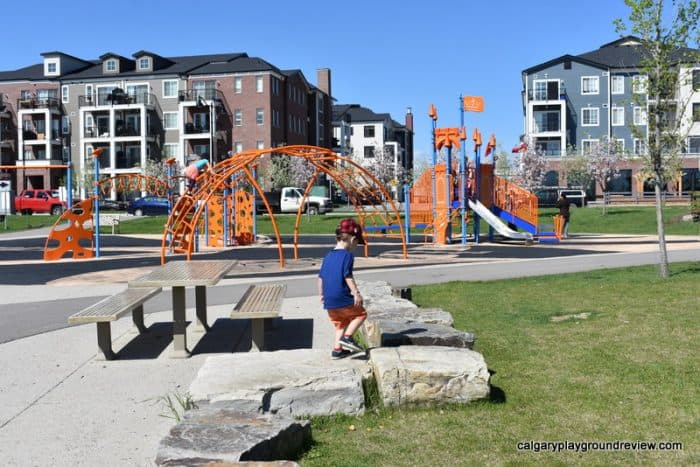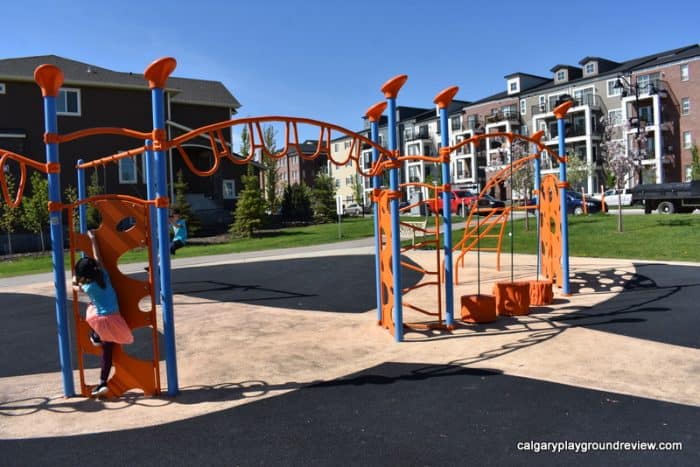 Have you been to this playground? What did you think?