Note: This playground is next to a school. You may be asked to leave during school hours.
Location   map
Community: Maple Ridge – Mapleton Drive and Maplewood Crecent SE
Parking: Free street parking
Gordie's Review (6 years old): "I liked the fire pole best"
Nicky's Review (3 years old): "I liked the slide!"
Robbie's Review (6 months old): Not nearly as much shade as I would like for Robbie. But the saucer swing and Apollo spinner were fun for him.
Age Range: 2 -12 years
Ground Cover: pea gravel
Shade: very little
Features: Climber with slides, lots of overhead features. Large Apollo spinner. Saucer swing. 2 swings.
Surrounding Park Area: school and school fields.
Accessibility: None.
Seating: a few benches
Overall assessment: This is a solid school playground. It's generally aimed at older kids but younger kids will enjoy the Apollo spinner and the saucer swing. Older kids will enjoy trying to move around the playground without touching the ground.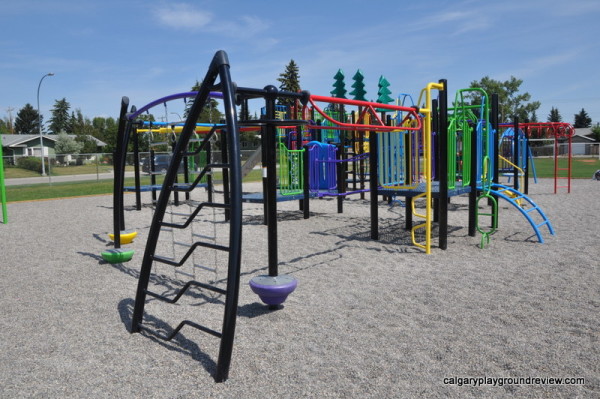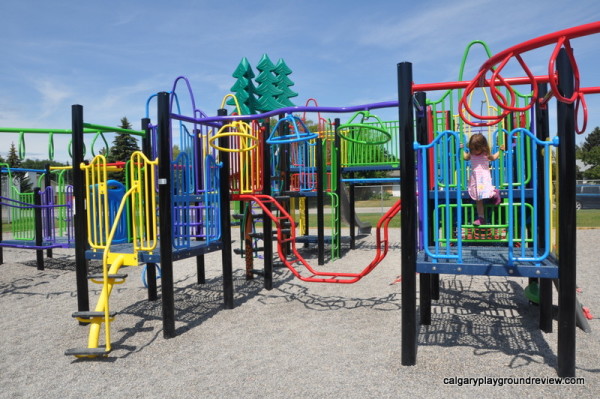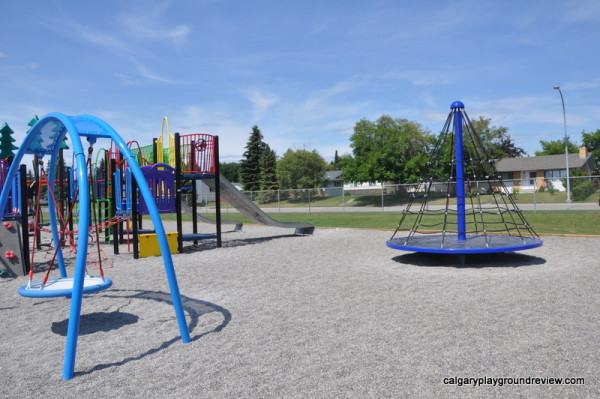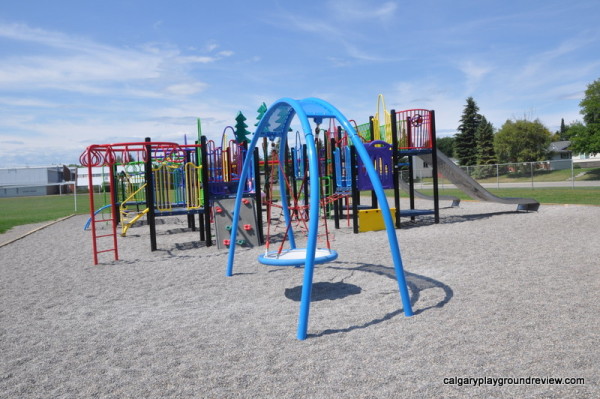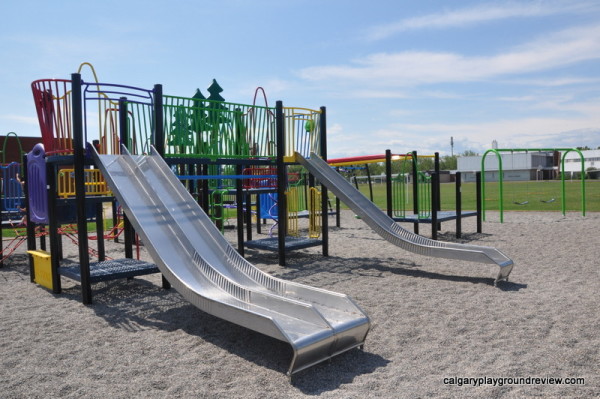 Have you been to this playground? What did you think?