Location   map
Community: Nolan Hill – Nolancrest Heights by Nolancrest Green NW
Parking: Free street parking
Gordie's Review (6 years old): "I liked climbing on the castle."
Nicky's Review (3 years old): "I liked the slide."
Robbie's Review (6 months old): Not quite as much shade as I would like for Robbie.
Age Range: 2 years-10 years
Ground Cover: pea gravel
Shade: there are some young trees on the outside of the playground.
Features: Castle themed climber with bridge, slides and stairs. 2 horse bouncers. castle climber. 4 swings (2 baby).
Surrounding Park Area: grassy area with low hills and pathways.
Accessibility: None.
Seating: a few benches
Overall assessment: This is one of 4 great playgrounds in Nolan Hill. The castle theme makes an awesome backdrop for imaginative play. Little ones will like the baby swings and horse bouncers and older kids will like testing their skills on the challenging bar equipment. This park is still very new but will become even better as the trees mature.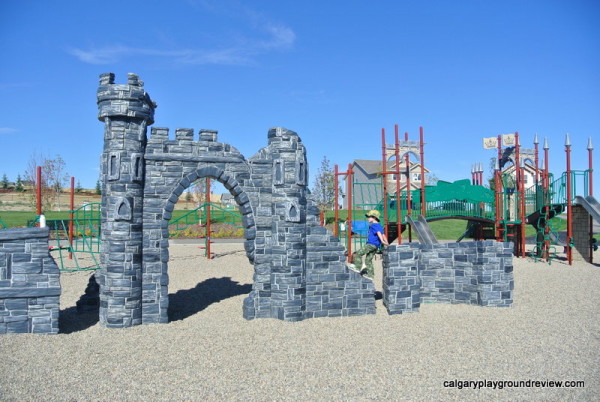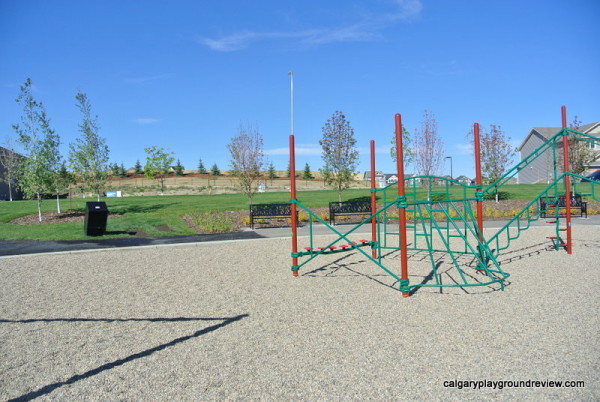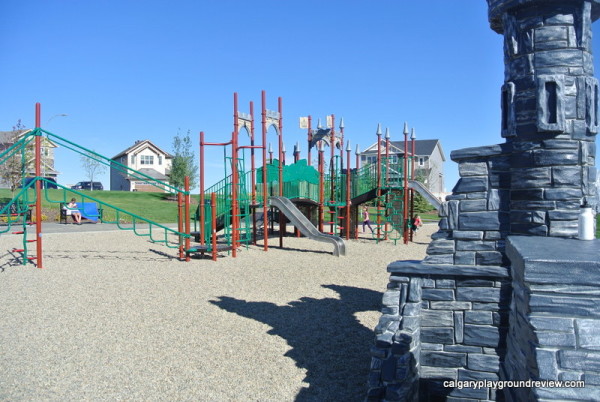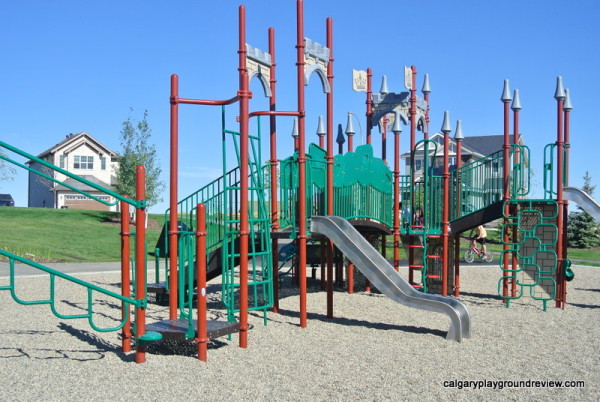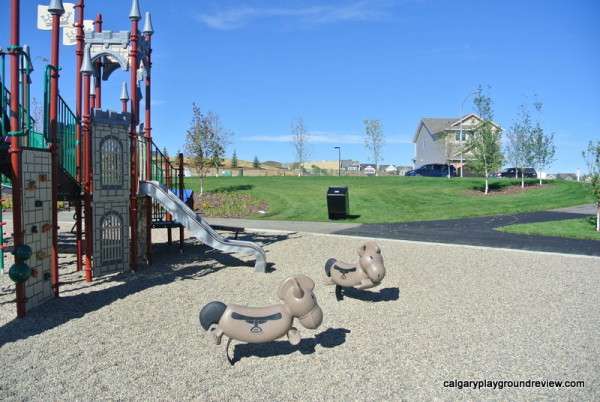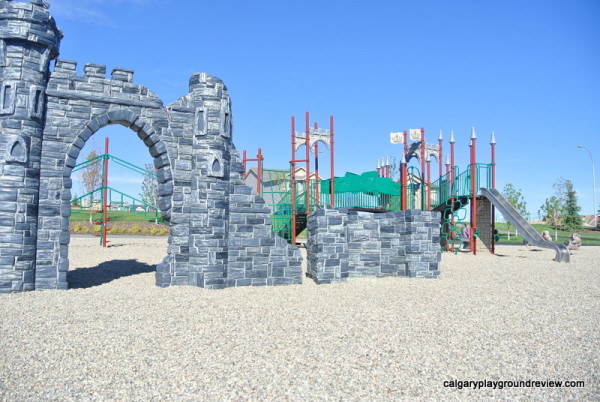 Have you been to this playground? What did you think?