Note: This is a school playground. You may be asked to leave during school hours. 
Location   map
Community: Coventry – Coventry Hills Way NE near Covenmeadow Rd NE
Parking: Free street parking
Gordie's Review (5 years old) "The huge rope climber was the best"
Nicky's Review (2 years old) "Up steps, down slide"
Age Range: 5-12
Ground Cover: pea gravel
Shade: little to none.
Features: school-aged climber with steps, slides and catwalk; huge rope climber; tall spinner;
Surrounding Park Area: School fields
Accessibility: None.
Seating: a few benches
Overall assessment: This is a great playground for challenging school-age kids. Younger kids will still be able to have fun on the climber with the slides. The playground is set back from the school which gives it a nicer setting than a lot of school playgrounds but there is still very little shade.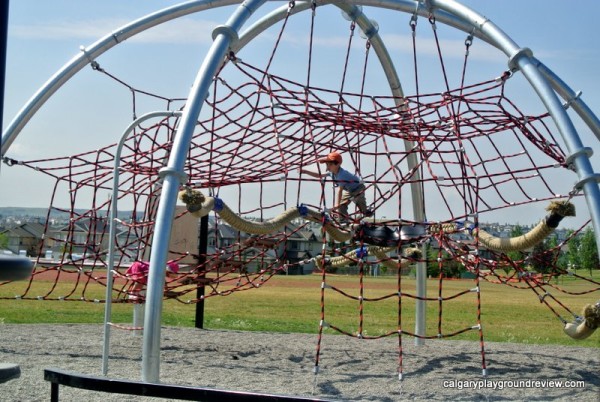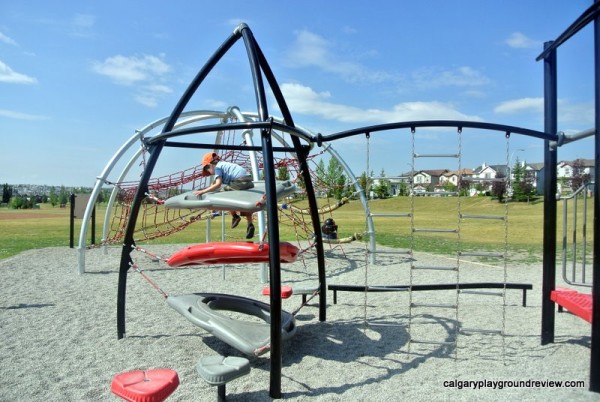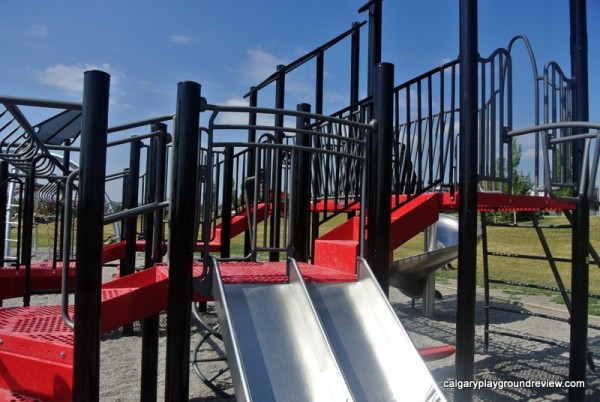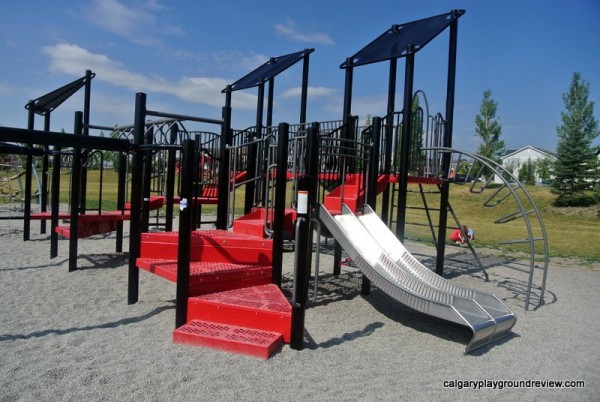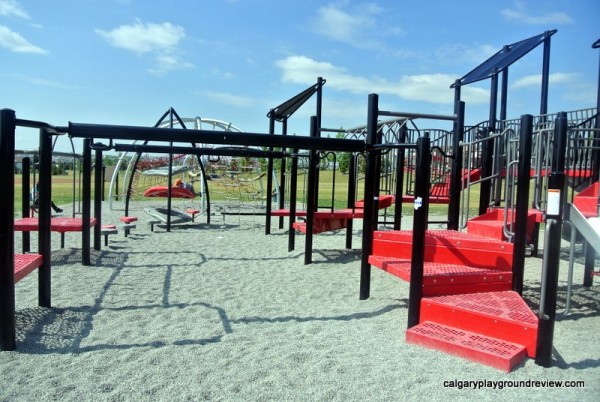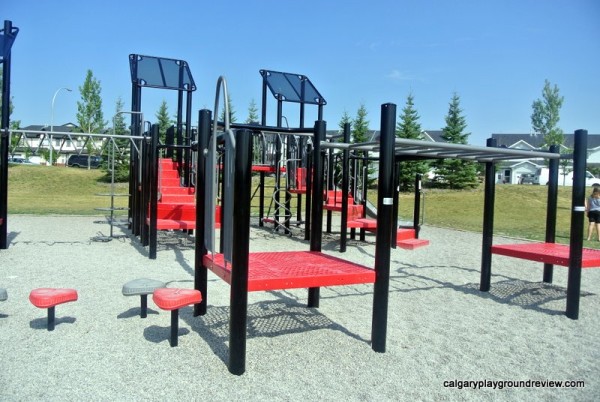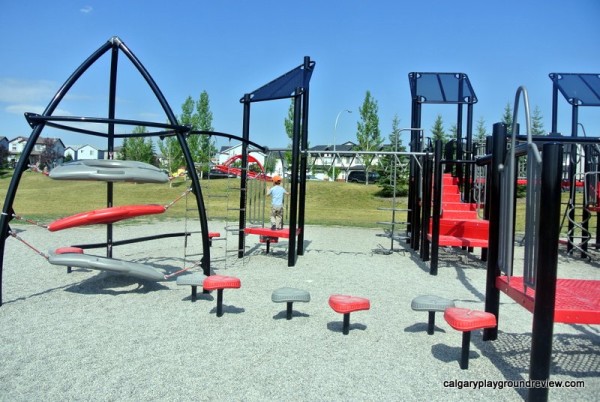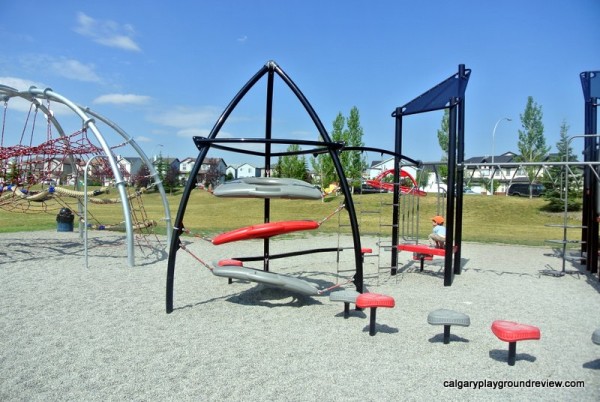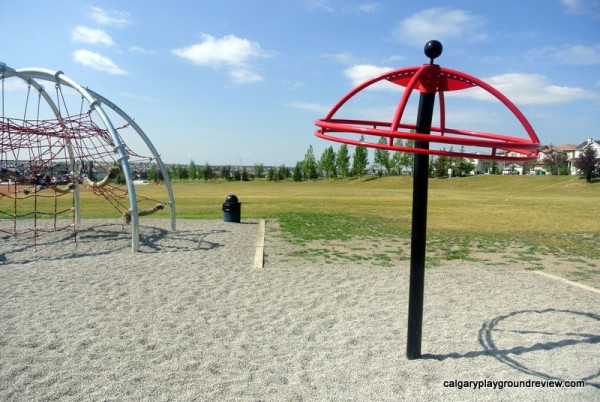 Have you been to this playground? What did you think?