Location                     http://southcentremall.com
Address: 100 Anderson Road SE (MacLeod Trail & Anderson)
Lower floor, south side behind the escalators
Cost: Free
Supervision: None
Age Range: The area is fork ids 1-11 years. The climbing equipment is recommended for kids under 42 inches.
Footwear: Socks
Gordie's Review (6 years): What did you like the best? "The penguin thing"
Nicky's Review (3 years): "The hippo"
Southcentre's new play area was built in conjunction with the Calgary Zoo. It's a beautiful space with plenty of seating.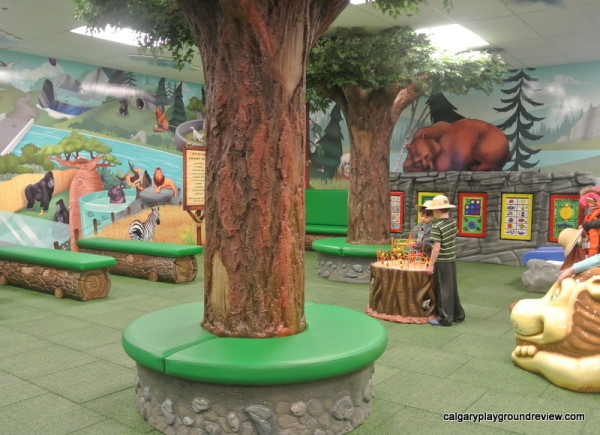 There are 4 ipads mounted at the front loaded with apps for the kids to play.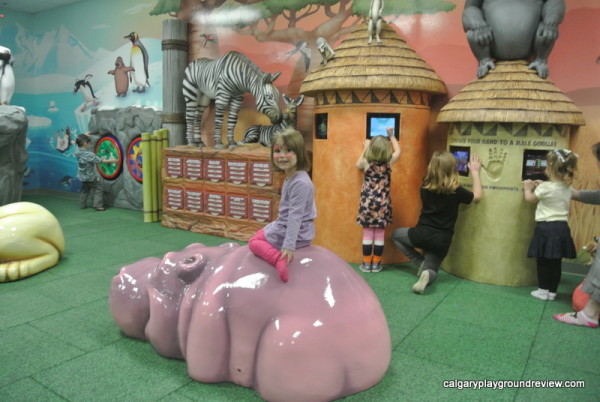 There is a hippo and a lion climber.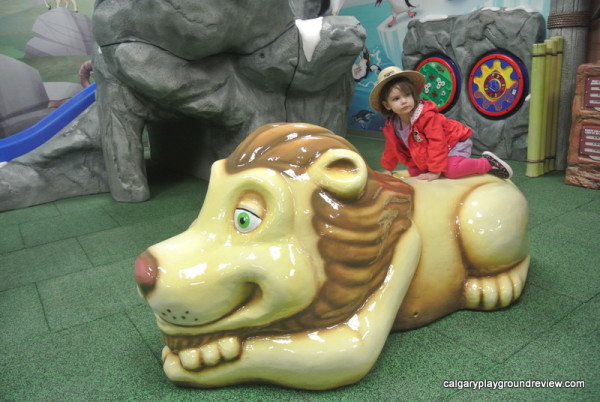 As well as a penguin themed climber with a tunnel and a slide.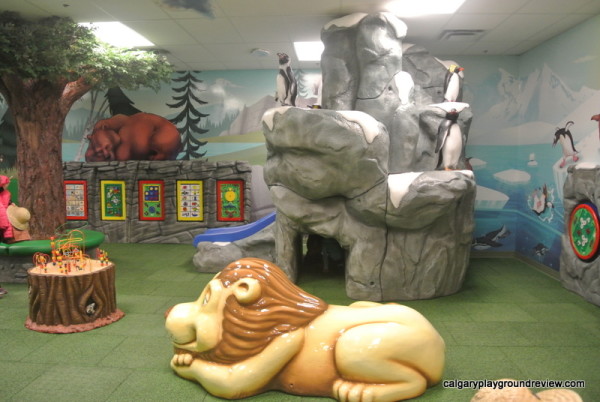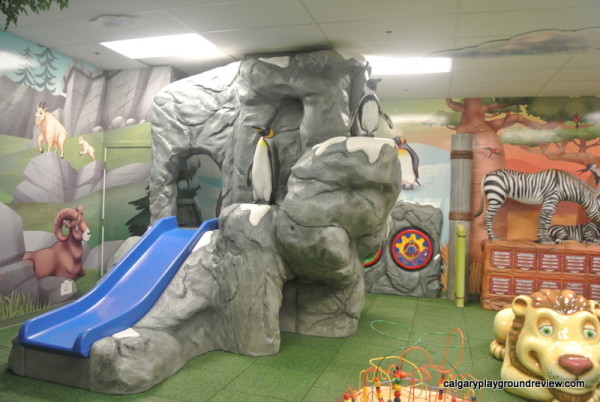 There are also activity panels along the wall and a couple of bead mazes.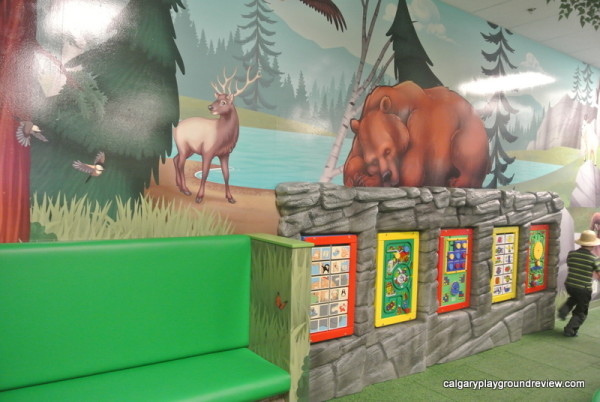 Under the zebras you can discover zoo related trivia.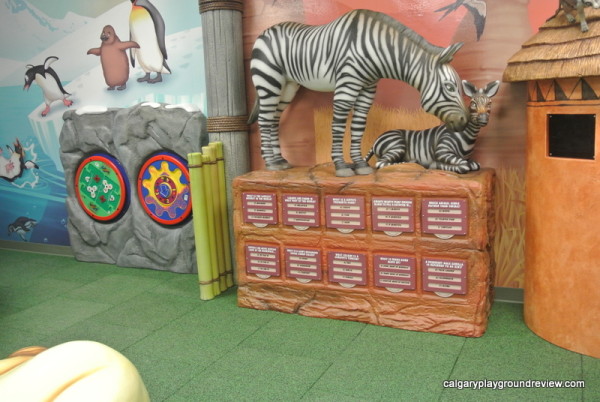 In addition there is a big screen tv with lots of seating.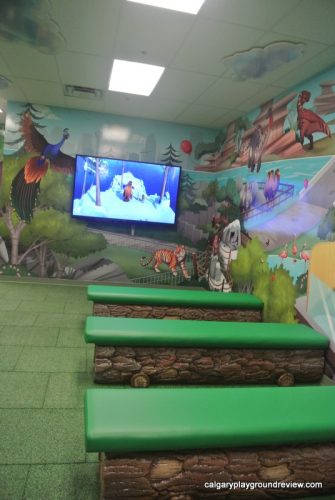 Along the wall is a gorgeous mural which actually depicts the Calgary Zoo. There is also a list of things to spy.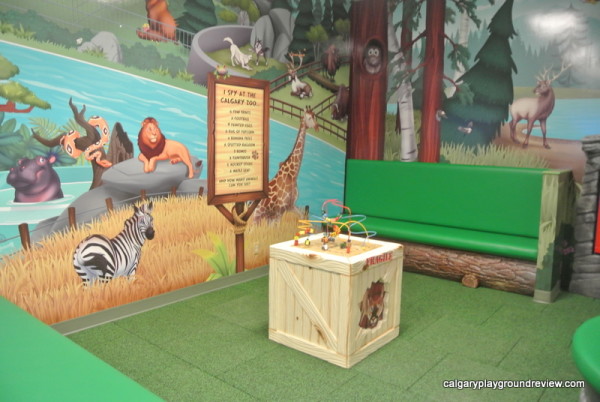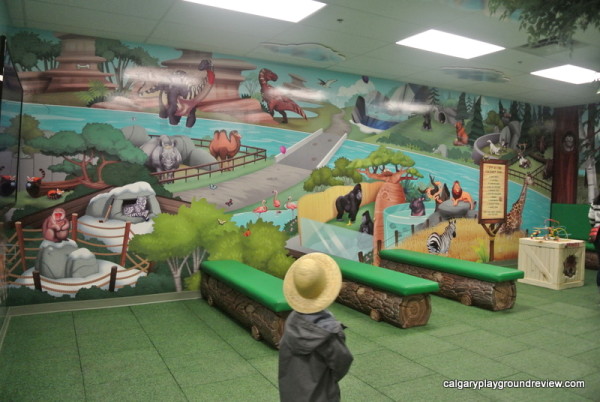 This is a great space to take a break with the kids while you're at the mall. It's unmonitored and not gated so keep that in mind while you visit.
Have you been to the Roar Play Park? What did you think?