Note: This playground is next to a school. You may be asked to leave during school hours.
Location   map
Community: Copperfield – 855 Copperfield Blvd SE
Parking: Free street parking
Gordie's Review (6 years old): "I like the web climber."
Nicky's Review (3 years old): "I liked the slides."
Robbie's Review (6 months old): Not quite as much shade as I would like for Robbie.
Age Range: 18 months-12 years
Ground Cover: pour-in-place recycled tire flooring
Shade: very little beside the playground
Features: Climber with ramps, stairs slides. Big web climber. Ground level activity panels.
Surrounding Park Area: school and school fields.
Accessibility: Accessible flooring throughout. Ramp. Ground level activity panels.
Seating: a few benches
Overall assessment: This playground is excellent for kids of a wide variety of ages. Tiny ones will love the ramps and accessible flooring. Older kids will find lots to challenge themselves with the different climbing and overhead equipment.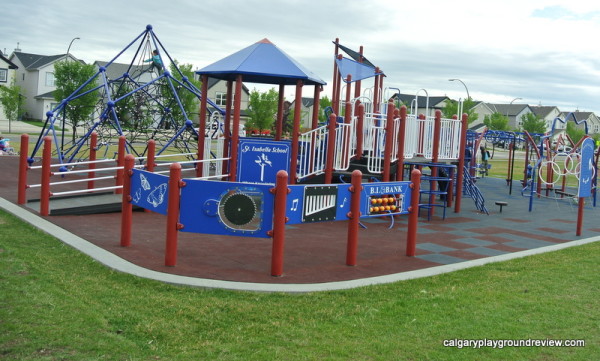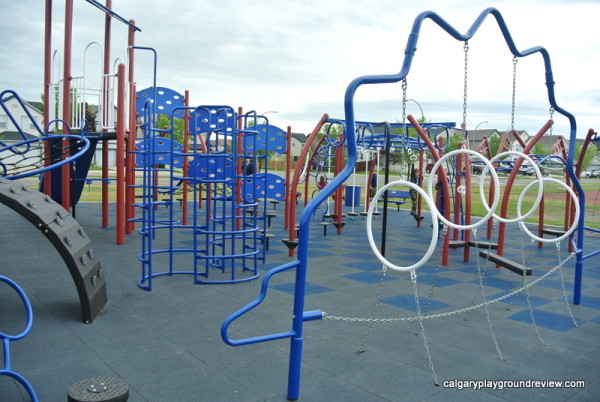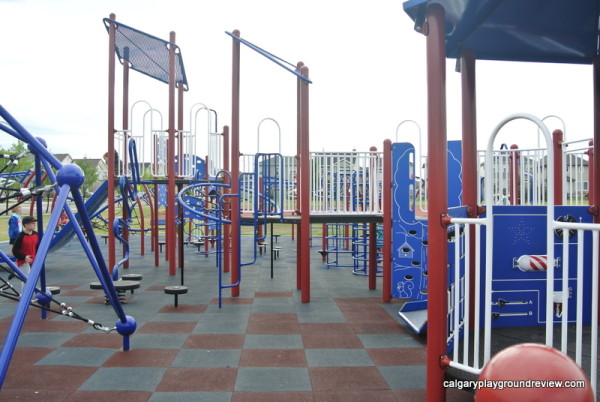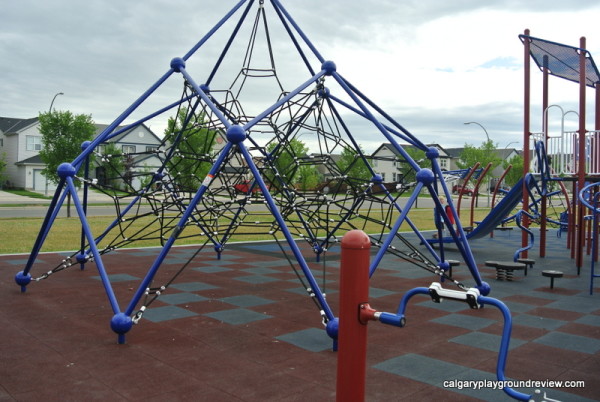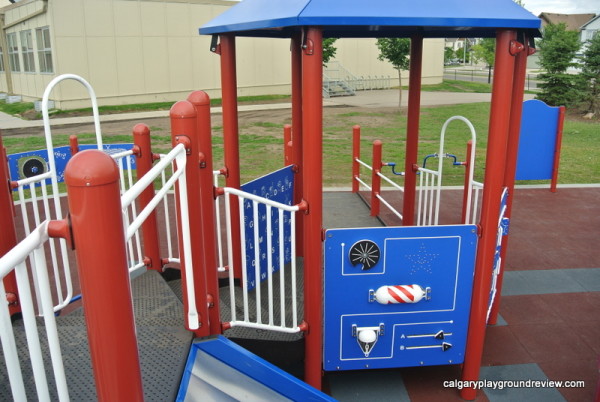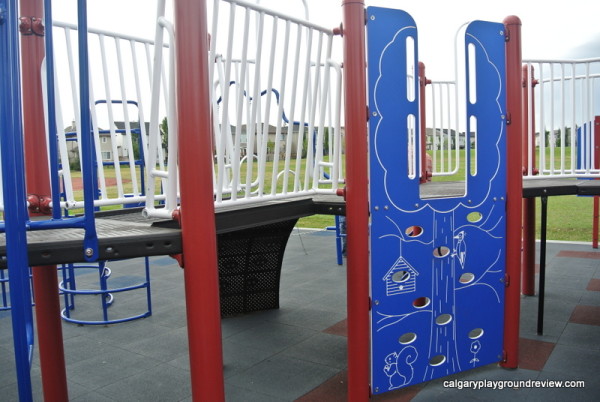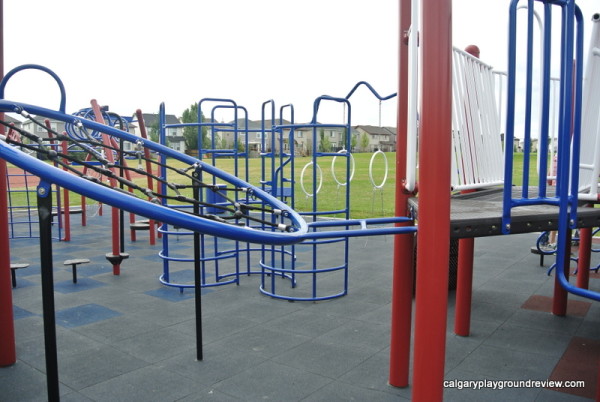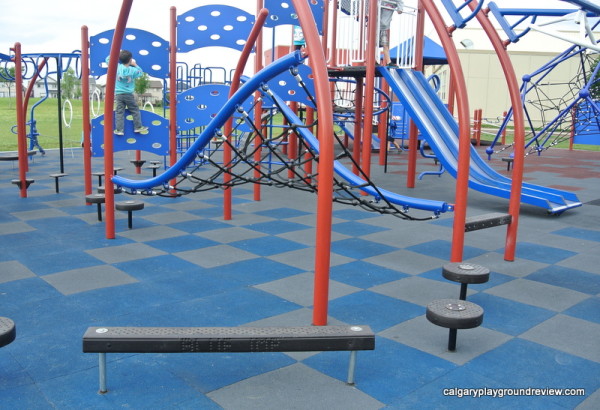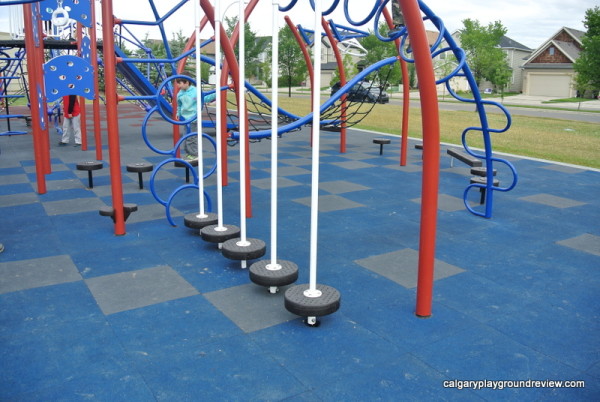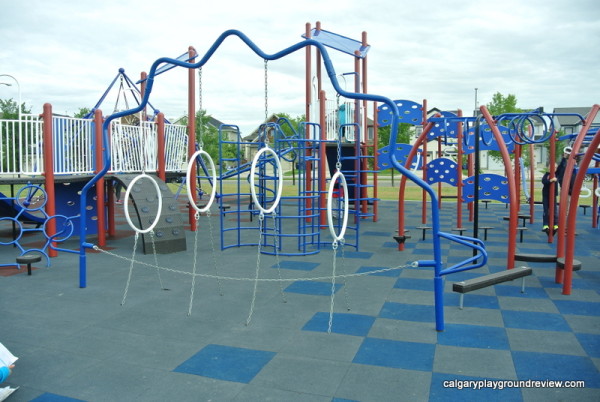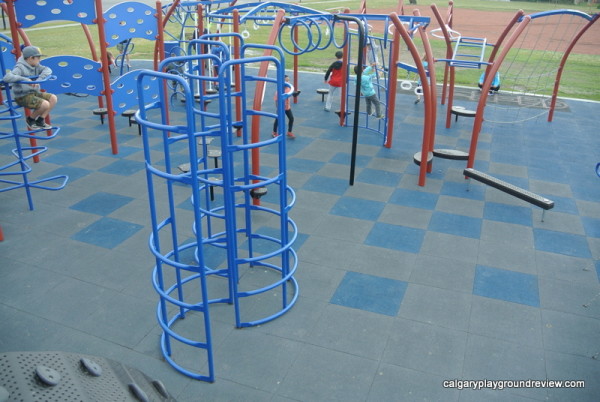 Have you been to this playground? What did you think?