SunRidge Park
Location: 13 SunRidge Blvd West
This gorgeous park is largely made up of wetlands. It's a beautiful place to walk, and has a little pier extending into the water.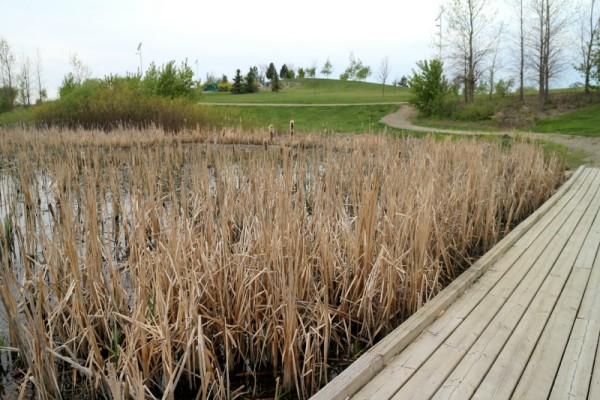 My kids are young (2 and 4), so they were more interested in the playground. It was broken up into three separate areas, which were divided by grass and bushes.
The best part of this playground was the hand-powered trolley. When you turn the crank, a little trolley moves back and fourth along a track. It's so cute, and my kids LOVED it.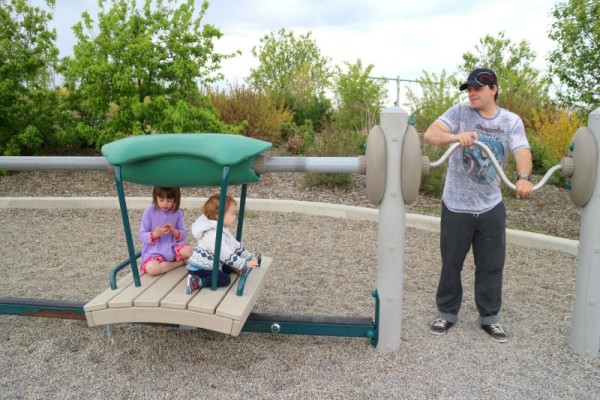 The playground also has a swing designed specifically for handicapped kids. It's shaped like a reclined chair, and has a five-point harness. My son, who is usually nervous about swings, liked the secure feeling that this one gave him.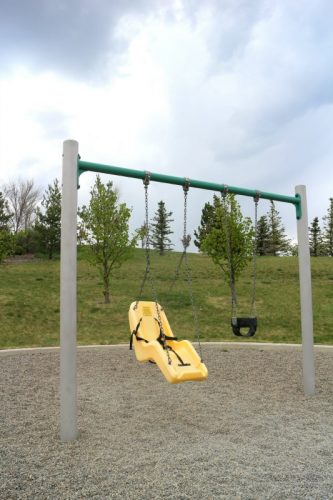 SunRidge playground also had a tunnel that was positioned on top of some buried tires. This was cool because the tunnel would wiggle a little when the kids climbed through it.