Season: Open year round.
Seating: indoor bar seating, a couple of tables
Special Diet Options: dairy free sorbetto
Ice Cream: made on site gelato and sorbetto
Other frozen treats: gelato sandwiches, take home pints and affogato (gelato and coffee)
Other options: italian coffee, tea, drinking chocolate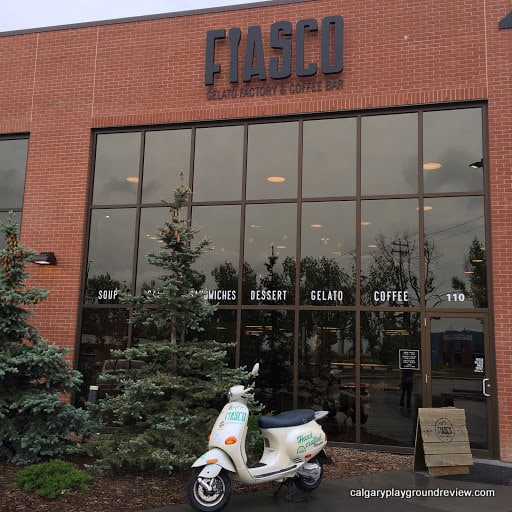 Fiasco Gelato's headquarters serves ice cream by the scoop at the Fiasco Caffe.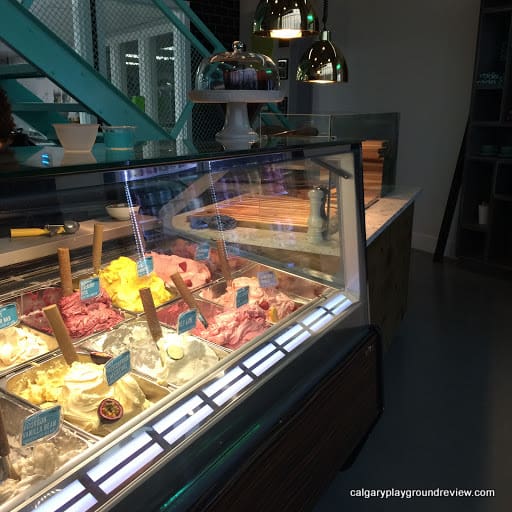 Right inside the doors is a bright open location with a cooler full of fresh gelato and sorbetto. It is super hard to photograph well but it looks awesome.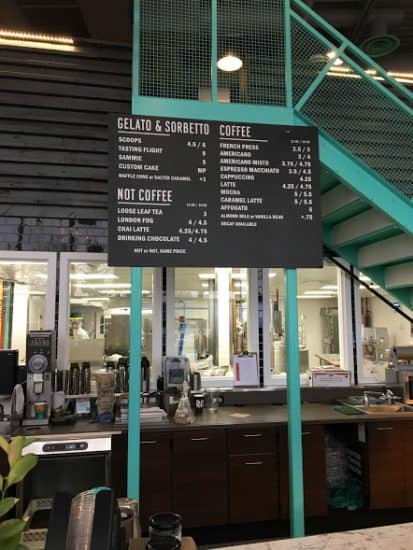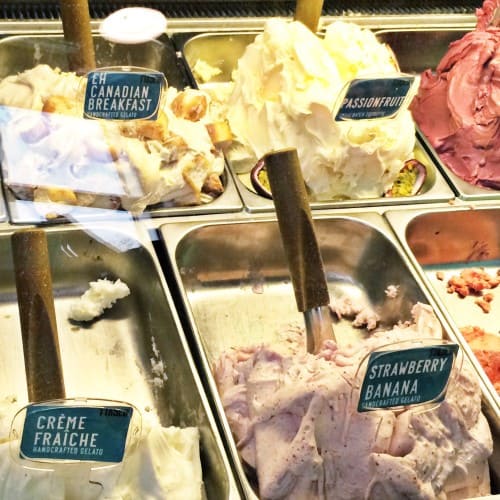 The have a selection of around 14 sorbetto and gelato flavours. You can get a kids cup, small cup, large cup, or waffle cone.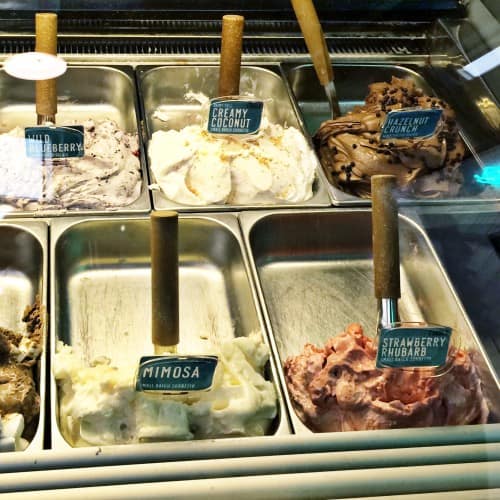 They have a lot of creative flavours like Canadian breakfast, PB & J and Campfire S'mores as well as seasonal offerings like mini-egg and egg nog.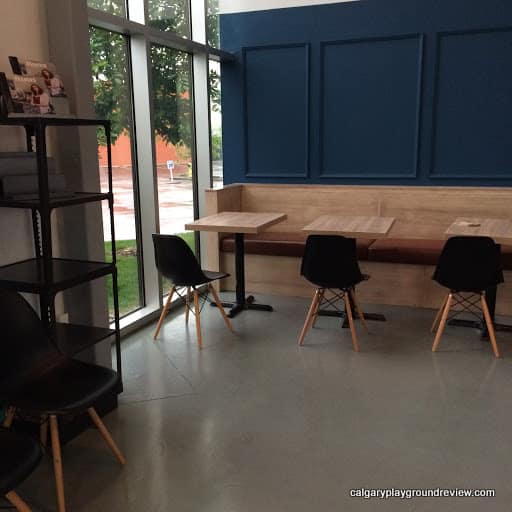 If you want to stay and enjoy your gelato, they have a few tables.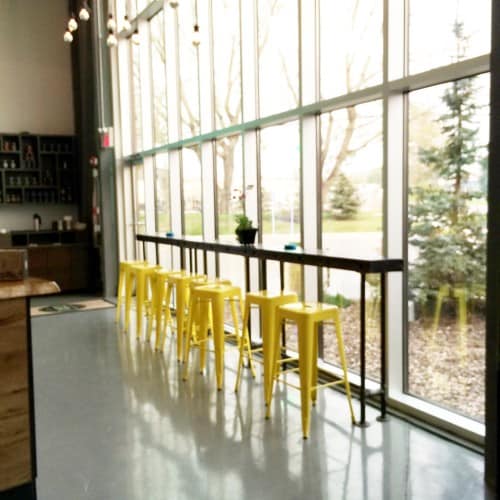 As well as some bar seating along the front window.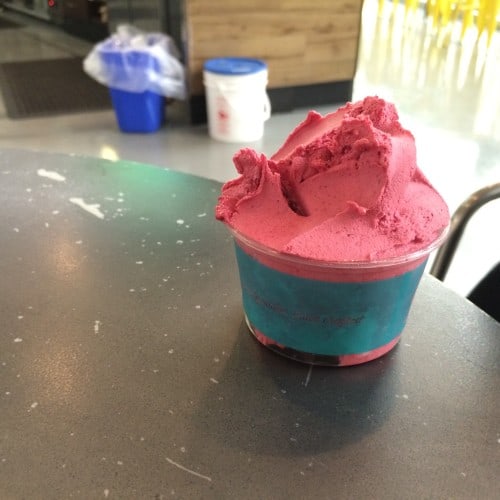 Gordie got a small scoop of Cassis sorbetto (blackcurrent).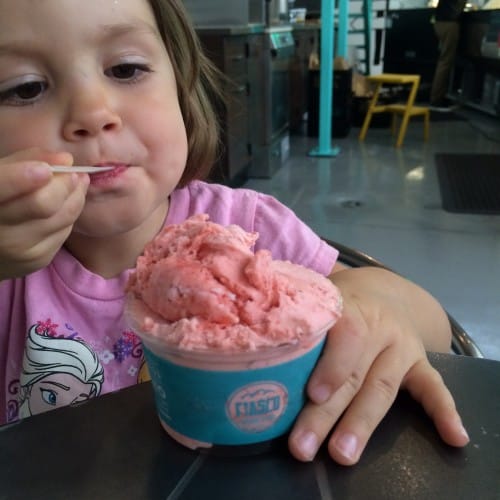 Nicky picked pink again. She actually had a few options and settled on stawberry rubarb sorbetto.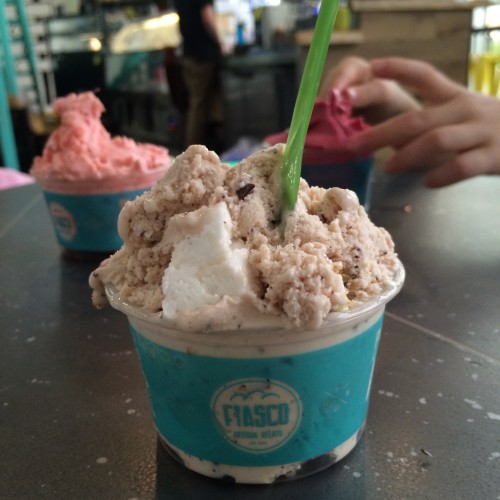 I got a small cup of campfire s'mores gelato.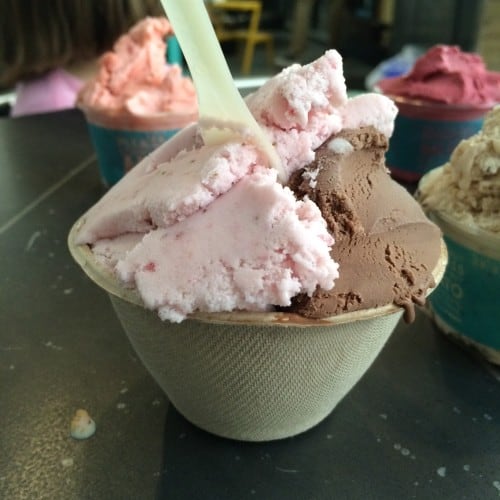 My husband got a large bowl of strawberry banana and hazelnut crunch. The portions look small but they are quite dense so it's way more ice cream than you think at first.
On subsequent trips, we have tried one of their ice cream sandwiches which you can find in the take home cooler. They sandwich gelato between two actual cookies.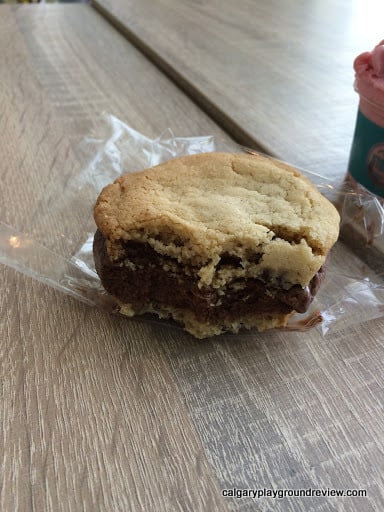 It is pretty amazing.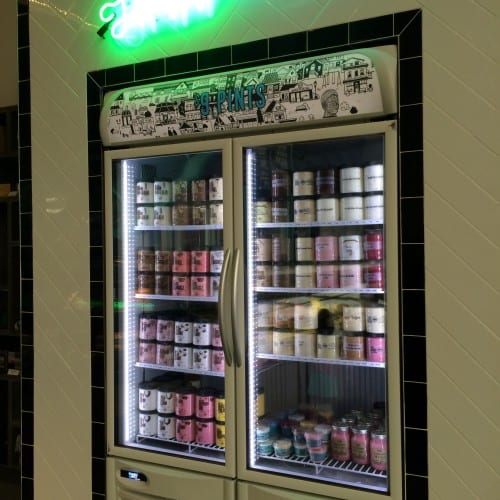 If you want some gelato to take home they have a large selection of $9 pints right by the front door.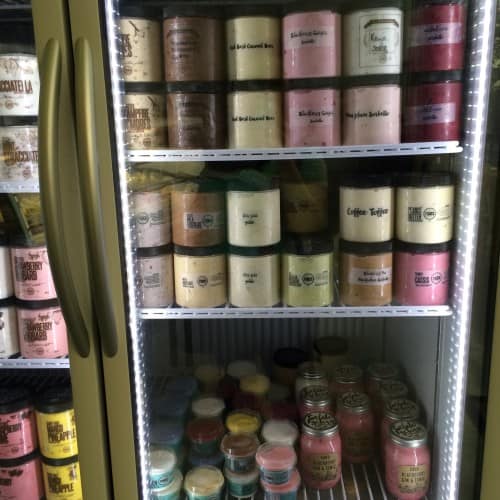 And little take home portions too.
Can't get enough ice cream? Check out this list of Calgary's best ice cream