I love featuring some of the great places to visit with kids right in our own backyard. So when we were invited out by the Town of Strathmore for a tour of their town I didn't have to think twice.
Strathmore is located 25 minutes from the east side of Calgary along the TransCanada making it perfect for a day trip. It is a super easy drive once you leave the city with only 4 lights!
Strathmore is a super family friendly place to live and to visit. They have tons of parks, playgrounds and recreation facilities that are all just a quick drive from each other.
Kinsmen Park
Lakeside Blvd, Strathmore
Kinsmen Park is located in the heart of Strathmore surrounding Kinsmen Lake, right next to Strathmore's downtown. It is a lovely place for a picnic and has a spray park in the summer months as well as a playground across the lake.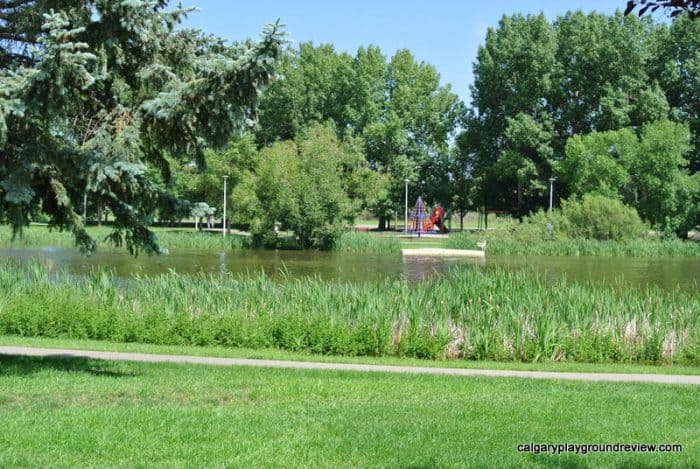 It is connected to their 20kms of interconnected pathways making it a great spot for biking too. The terrain on the pathways is fairly flat making it perfect for families who aren't into hills.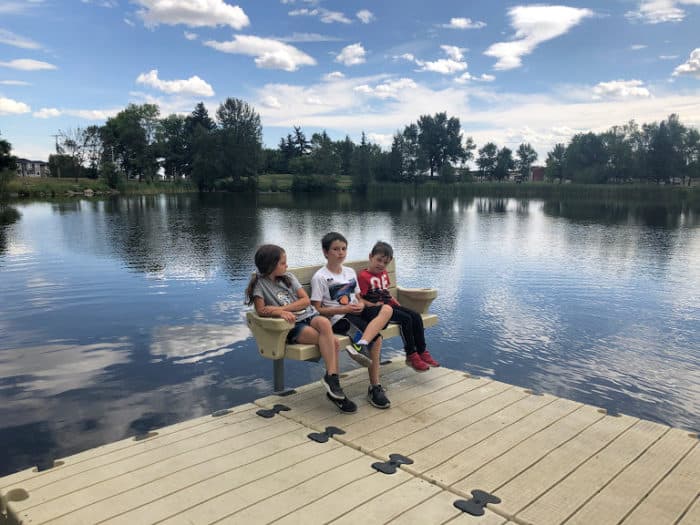 The lake is stocked and kids under 16 (or adults over 65) can bring their fishing gear and catch the fish.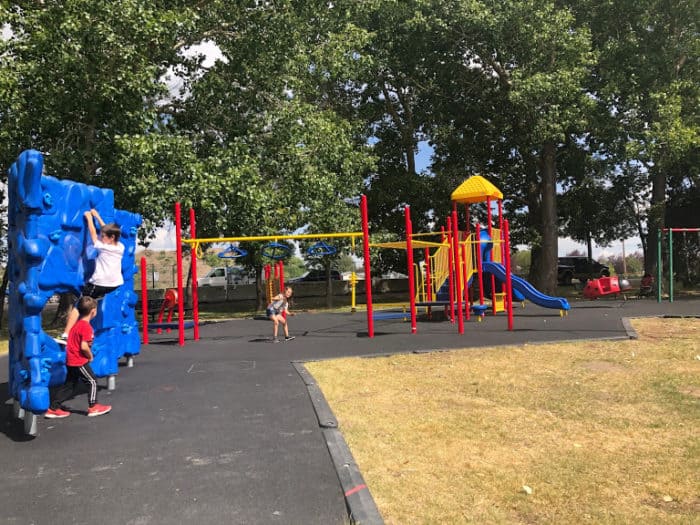 The playground has a lovely setting and has nice surrounding shade. There is also a super popular rope spinner that is not pictured.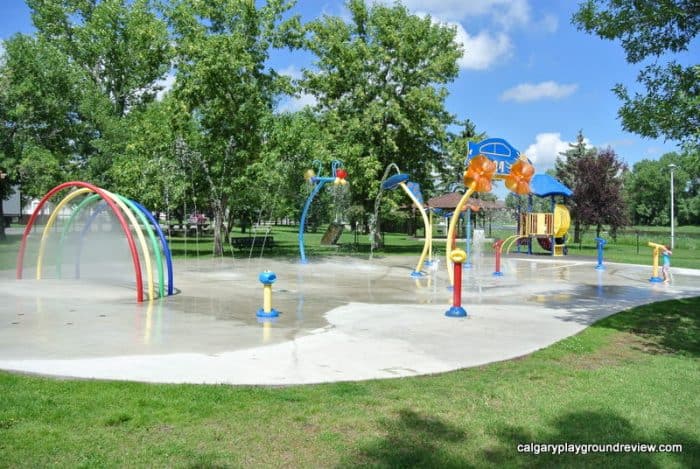 On the opposite side of the lake near the parking lot, is the spray park. It has tons of spray features and a little climber nearby.
The Kinsmen Park also hosts a farmer's market in the summer and skating in the winter.
Recreation Facilities
Strathmore has great recreation facilities and because they are all pretty close to each other it is easy to do multiple things in one day.
1150 Edgeview Rd NW
The field house has an indoor running track, and indoor sports courts all in one huge space. You can also find a new playground right outside.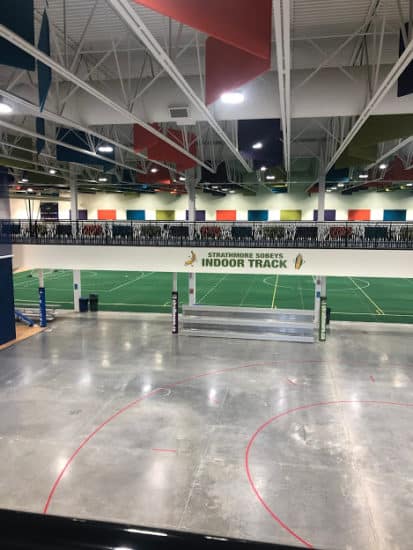 The field house boasts two gymnasiums, an indoor field, and a concrete pad which allows for a huge array of sports activities.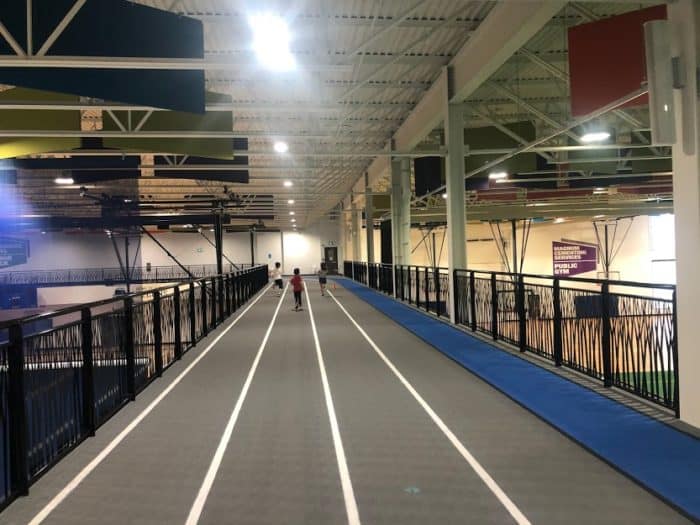 160 Brent Blvd, Strathmore
The Strathmore Family Centre Arena is a twin arena and offers inexpensive public skating and drop in shinny times. (prebooking required).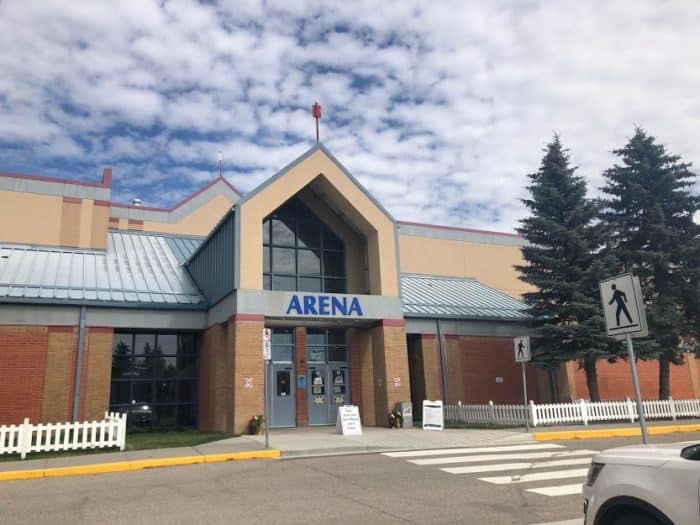 130 Brent Blvd, Strathmore
Family drop in at the Strathmore Aquatic Centre is less than $20. The pool wasn't offering public swimming again yet when we visited but it looks amazing.
The main pools is a 6 lane, 25 meter swimming pool with a diving board and climbing wall. It also has a leisure pool, hot tub and waterslide!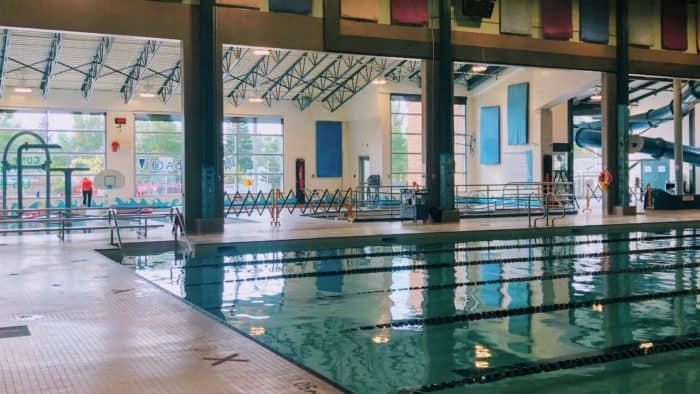 Strathmore Skate Park
170 Brent Blvd, Strathmore
In the same area, you can also find the Strathmore skate park which was built from the old outdoor pool basin.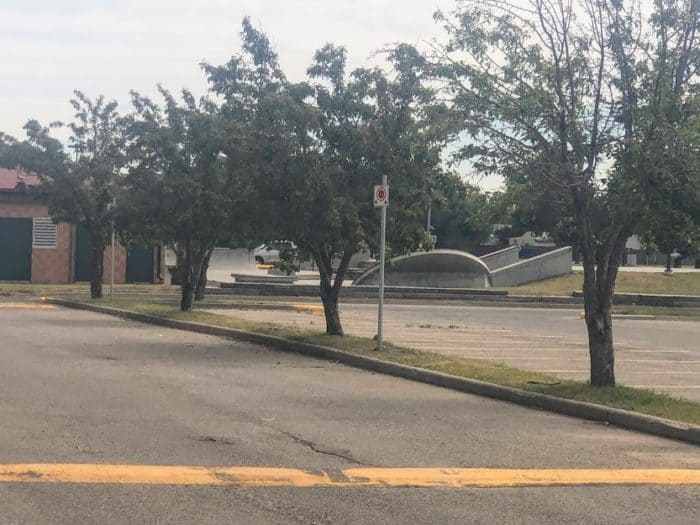 Playgrounds
Westmount School Playgrounds
220 Wheatland Trail Strathmore
Instead of removing the old playgrounds, Westmount School just keeps adding new ones. In addition to the new playground shown below, you will also find three other playgrounds, a natural play area and a little bike track painted on the tarmac.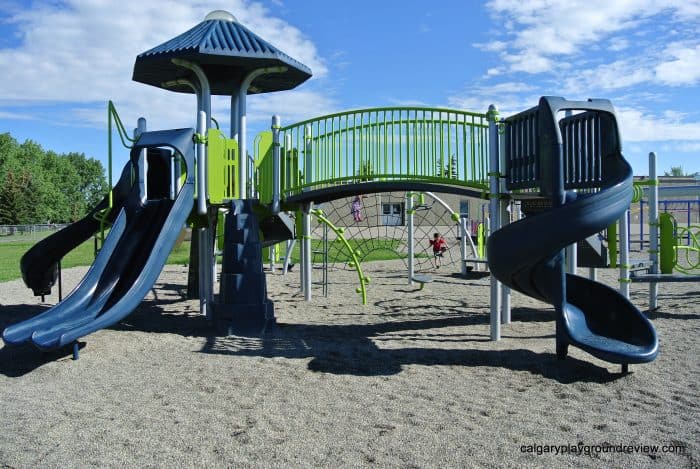 Brentwood Elementary School Playgrounds
95 Brentwood Dr W, Strathmore
Another great place for playground hopping, Brentwood School has 4 playgrounds from different eras including the amazing new one shown in the pictures below.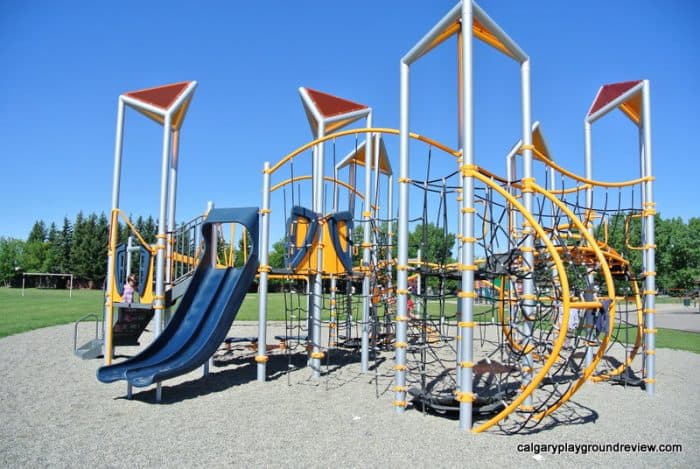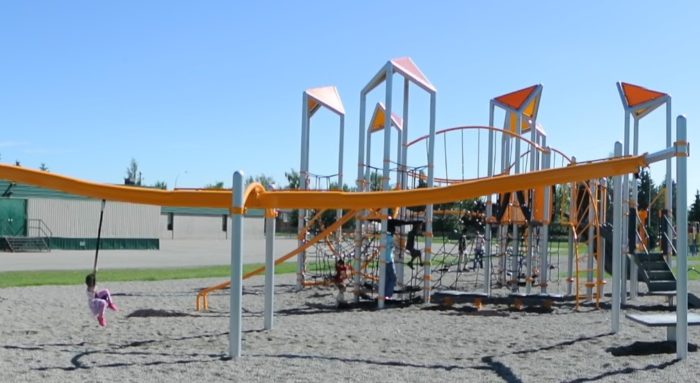 Sacred Heart Academy Playground
709 2 St, Strathmore
Sacred Heart Academy has two solid playground structures but what my kids really loved was the two airplane climbers and the super tall web climber around the corner.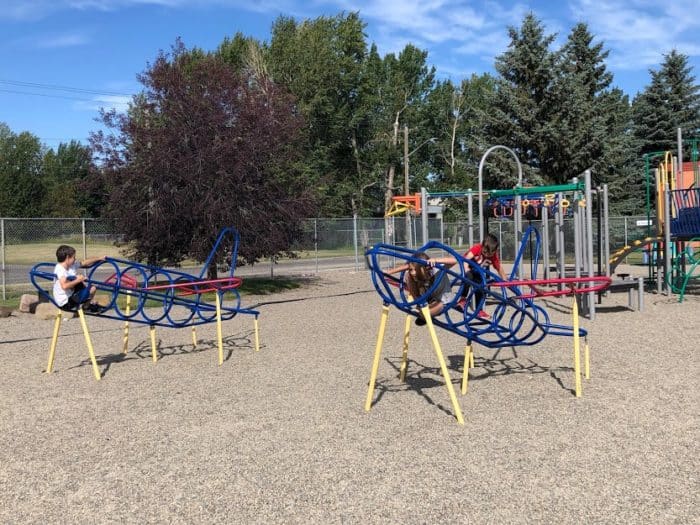 It is really hard to appreciate just how tall it is from the picture!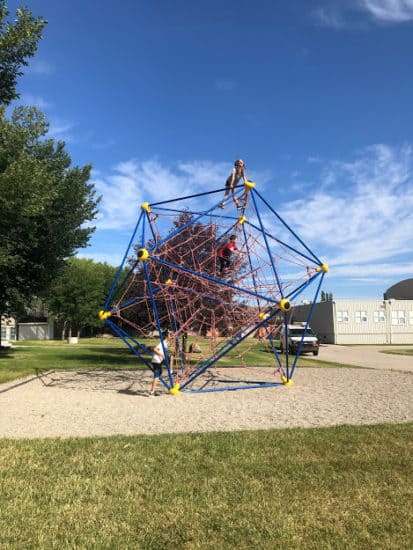 George Freeman School Playground
1150 Edgeview Road, Strathmore
This is one of the newest playgrounds in Strathmore. It has accessible flooring, an actual merry-go-round and a huge array of climbing features.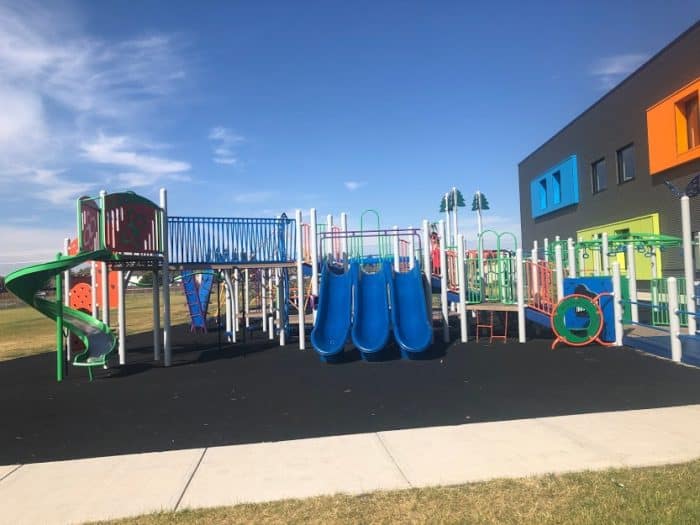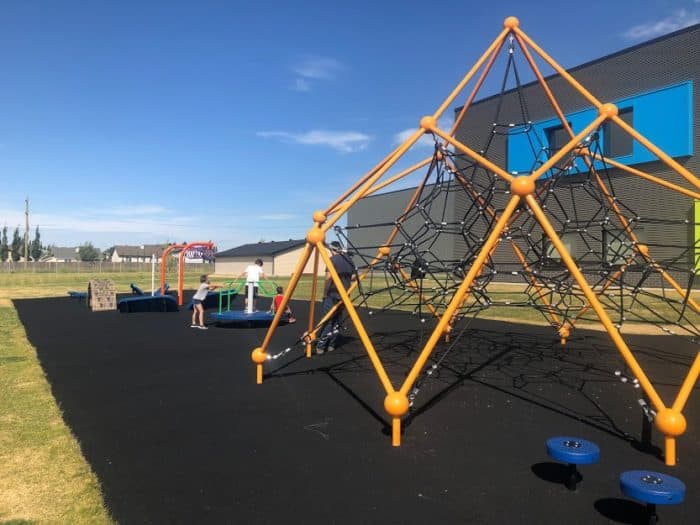 Strathmore Lakes Playground
27 Strathmore Lakes Crescent
This playground is located in a neighborhood park. The play structure has a pirate ship theme providing a fun backdrop for imaginative play. There is also a basketball hoop and a climbing rock.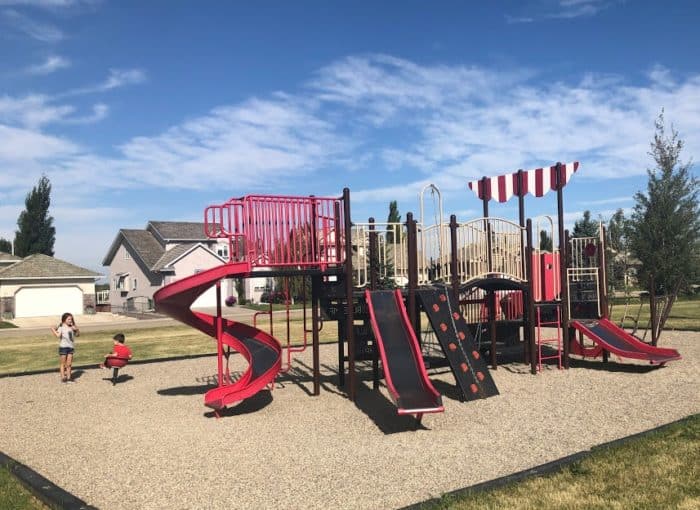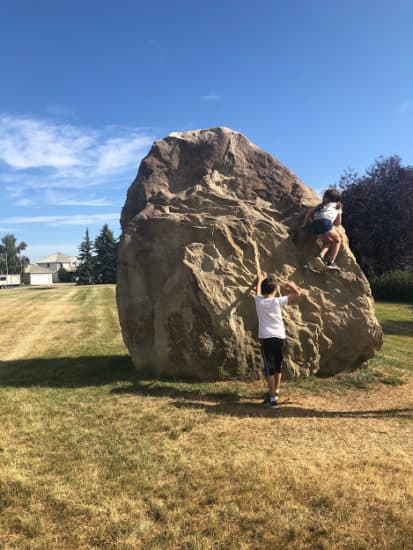 Where to eat
60 Spruce Park Dr, Strathmore
Origin Malting & Brewing is a local, family run, Strathmore business. It is a real farm to table endeavor. The barley they malt is grown right on their farm. They not only supply other craft breweries in Alberta, they also use it to craft their own beer in-house.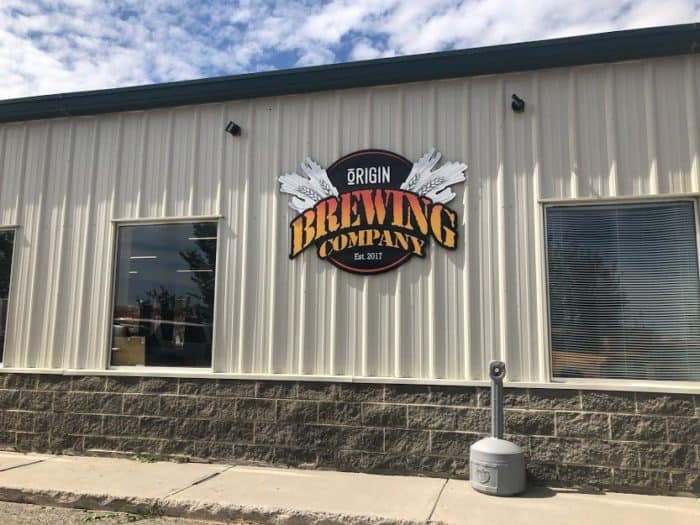 We tried a couple of their offerings with our meals from Hunger Payne's and they were both great.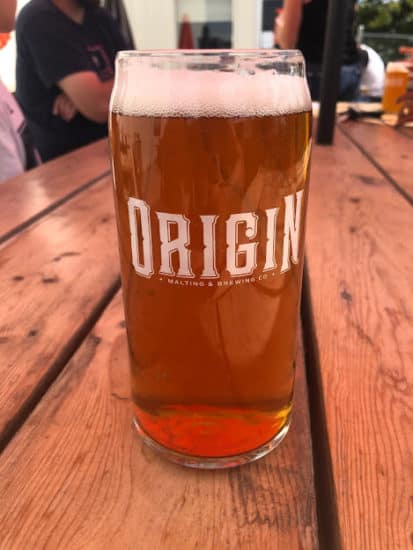 Hunger Payne's
60 Spruce Park Dr, Strathmore
Hunger Payne's can be found in a non-mobile food truck behind Origin Brewing, so you can get some great beer and great food in one spot.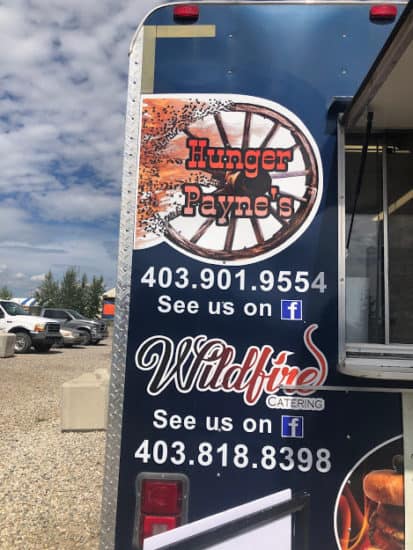 I tried the bacon cheeseburger poutine. It was really good and more than I could eat.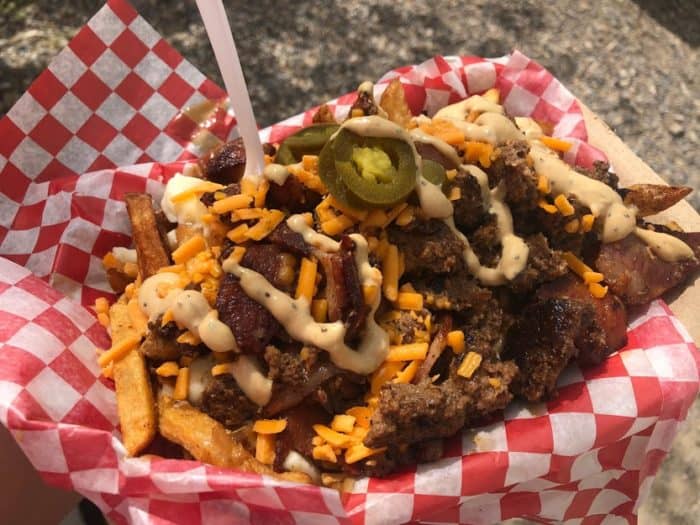 My husband ordered the wildfire burger – it was impressively tall and delicious. I definitely recommend checking out Hunger Payne's when you are vising Strathmore.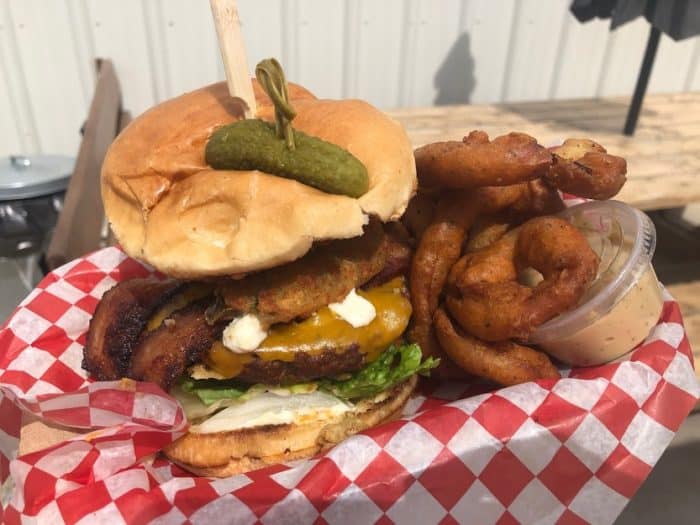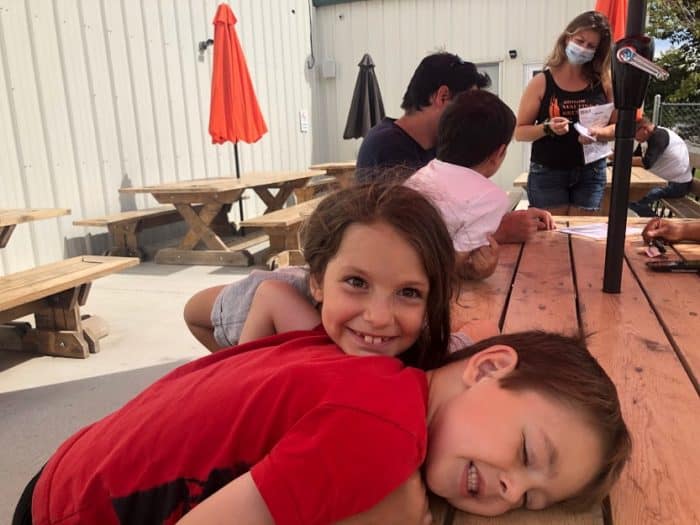 Other food options
Places to Shop
214 Canal Ct E, Strathmore
Sweetsmith Candy Co. is another Strathmore gem. They make their English toffee, peanut brittle and flavoured brittle right in Strathmore.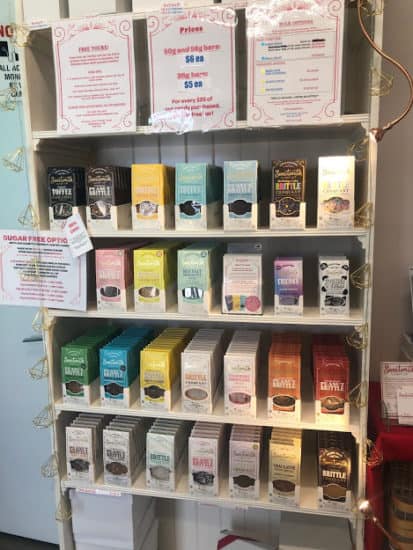 Their shop has a small store front where you can buy their candy directly. You can also find it online or in some Alberta shops.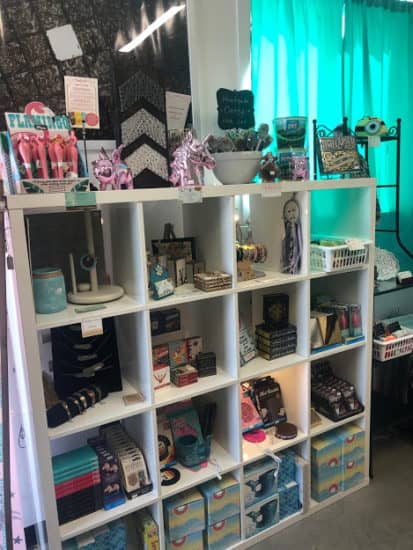 Their candy is loved by everyone, but they offer a lot of options for people with special diet requirements. All their brittle is free from gluten, egg, tree nuts and seeds. They also offer soy free, dairy free and peanut free options.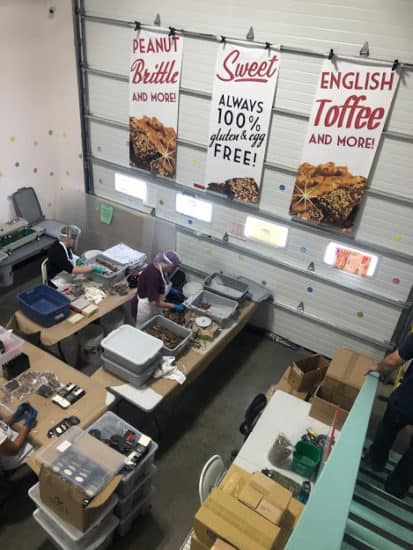 You can also book a tour of their candy kitchen. It is really cool to be able to see candy created right in front of your eyes.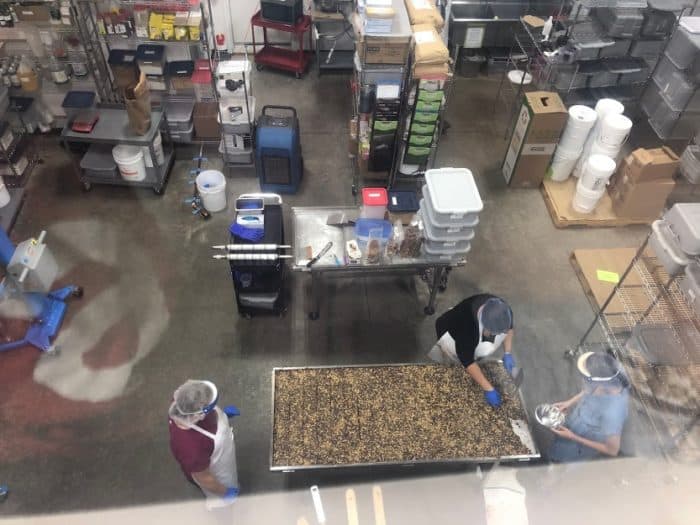 Strathmore Pawn and Collectables
410 Lakeside Blvd, Strathmore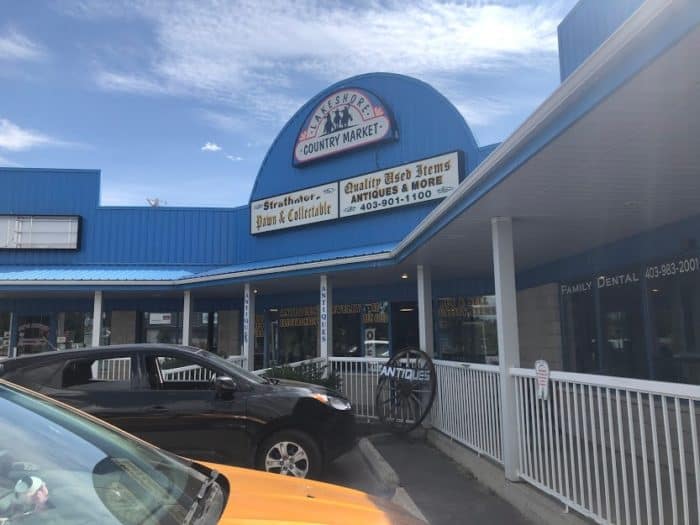 Strathmore Pawn and Collectible is not your average pawn shop. They have tons of antique and vintage items that are really cool to look at. My kids particularly liked seeing the old toys.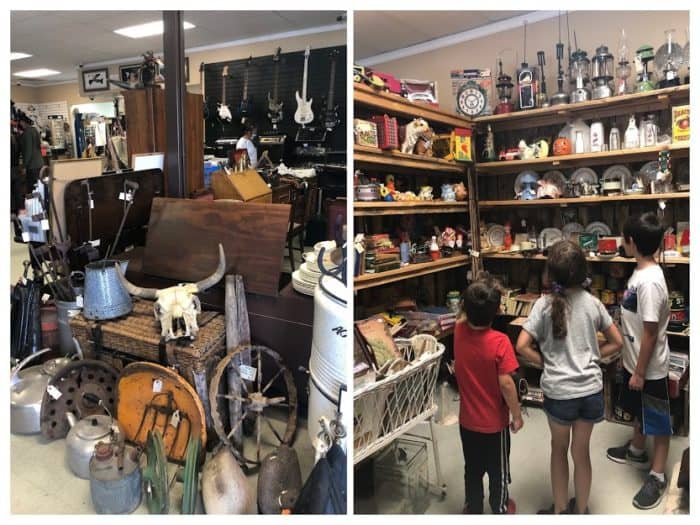 Lil Hoots Consignment Boutique
307 3 Ave Unit 103, Strathmore
Lil Hoots is a kids and maternity consignment shop. They also stock some boutique items and local products.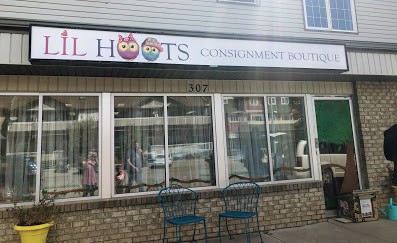 We picked up some poop emoji shaped bath bombs, a back to school outfit for my daughter and an adorable new shirt for my youngest. The store is super cute and well laid out.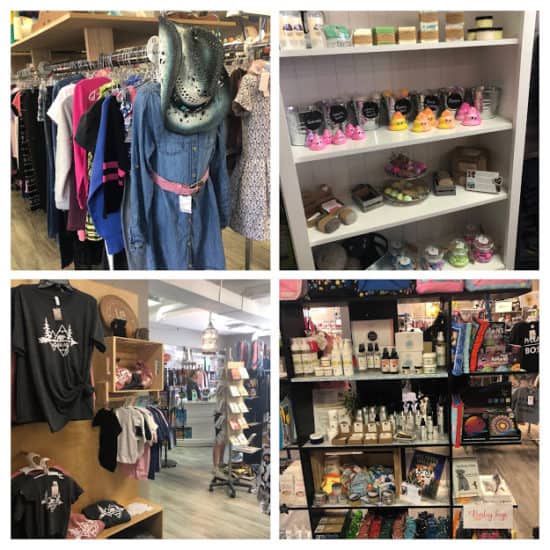 The Rack on 3rd Clothing Store – 102 – 277 3rd Avenue, Strathmore – women's clothing store and artists products
Sole Discretion – 124 3 Ave #1, Strathmore – they were closed when we visited but I peeked in the window and the shoes look amazing. They also sell clothing and accessories.
Serendipity Consignment Boutique – 104 3 Ave, Strathmore – be sure to check out their Artisan Farmers Market storefront
Community Events
On a typical year, Strathmore hosts a lot of great community events.
Santa Claus Parade
The Santa Claus Parade is usually held in late November. It is followed by Light up the Night.
Strathmore Stampede and Parade
Want a smaller stampede experience? Strathmore's Stampede lets you get right up close to the action. Usually held at the beginning of August.
We had a great day in Strathmore and hope you are inspired to take a trip of your own.
Please Note: 
We do our best to ensure the information on Calgary Playground Review is accurate, however information and events are subject to change. Please contact the organizations directly to avoid disappointment.
Can you help make this article better?
If you have noticed an error, have additional information or would like to share a comment you can:
E-mail us at calgaryplaygroundreview@gmail.com
Find us on Facebook: CalgaryPlaygroundReview
Find us on Instagram: YYCdana
Tweet us: YYCdana
We are not affiliated with any venues, attractions or organizations. Please message them directly if you have questions or concerns.