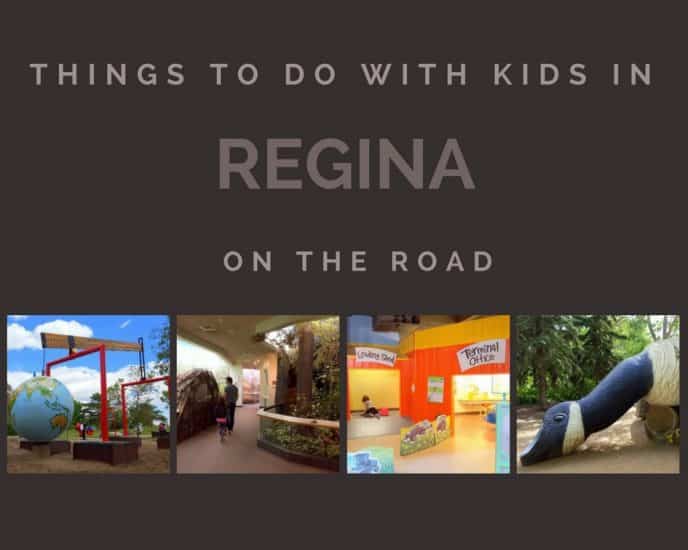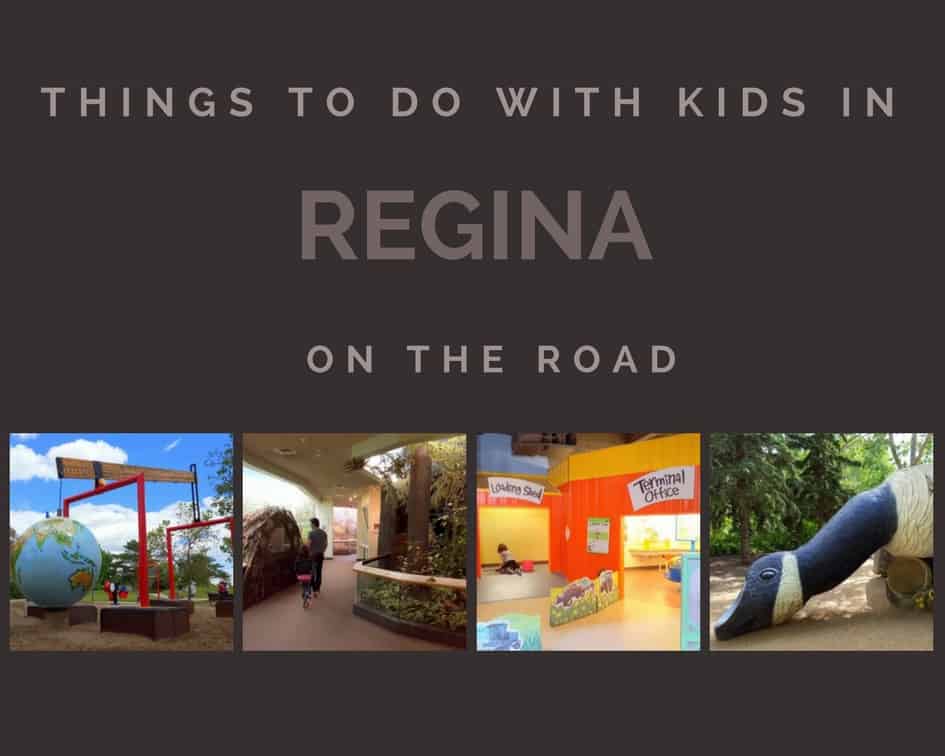 Disclosure: To facilitate this article and loads of awesome tips, Travelodge Regina provided accommodations for us. Thank you to Travelodge and Tourism Regina for hosting us!
For the past few years, Calgary Playground Review has been searching out vacation destinations that are both family-friendly AND budget friendly. This summer, our search brought us to Regina.
WHERE TO STAY
During our visit, we stayed at the Travelodge Regina. They just finished renovations at this hotel, and it looks great. They also have a free hot breakfast for guests, which was delicious and SO EASY.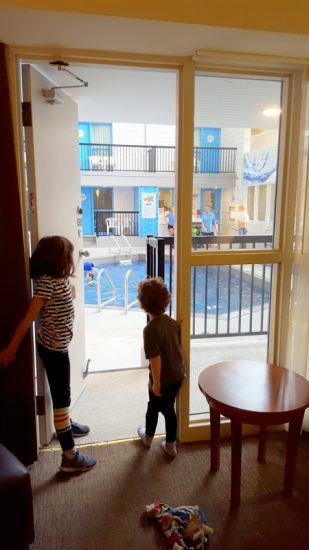 It was nice to be able to roll out of bed and get the kids fed right away, without having to get ready to go out for the day first. It's good to avoid being hangry on vacation. Other food options very near by include: Burger King, Tim Horton's, Subway, and Domino's.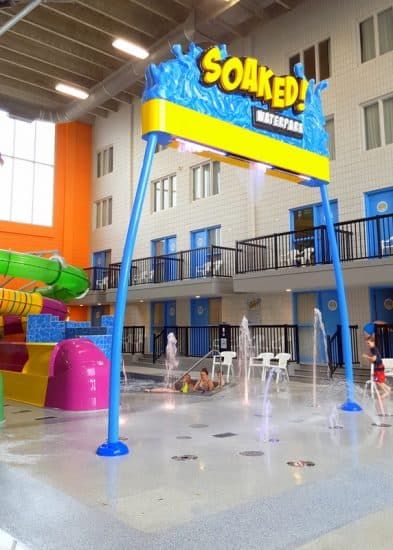 However, the best thing about this hotel was Soaked Waterpark. There are two waterslides, a hot tub, and a regular pool. There's also a giant arch that rains water down in patterns like smiley faces or checkerboards. It's so cool!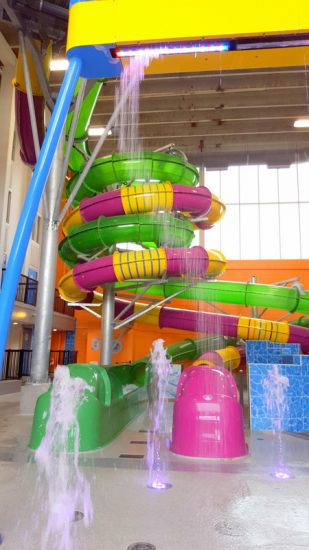 They also provide lifejackets. If you really want to impress your kids, ask for one of the rooms that open DIRECTLY ONTO the waterpark. This was awesome.
No chilly walks down long hallways for us! The pool doors are locked from the outside at 10pm every night when the pool closes, so if you have anxiety like I do, you don't need to worry about your kids running back out there while you're sleeping.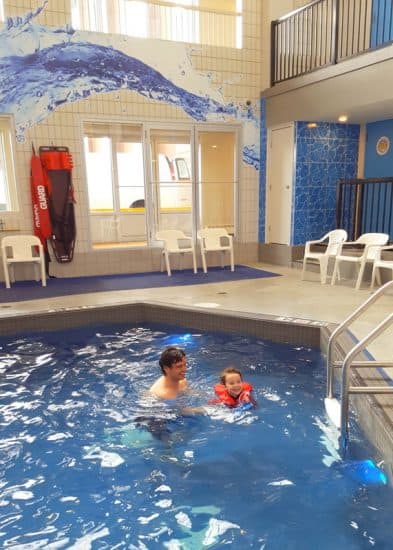 WHAT TO DO
If you can tear your kids away from the waterpark, there are lots of fun things for families to do in Regina. Here's what we saw.
Saskatchewan Science Centre – Playground
The playground at the Saskatchewan Science Centre is cool, and there is no cost to access it. The playground features structures that demonstrate scientific concepts while also being super fun.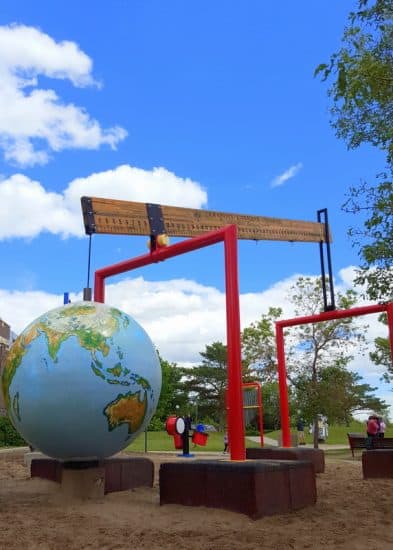 For instance, three teeter totters each have a fulcrum in a different place. If you try to lift someone on the other side, you'll discover which fulcrum placement makes lifting the easiest.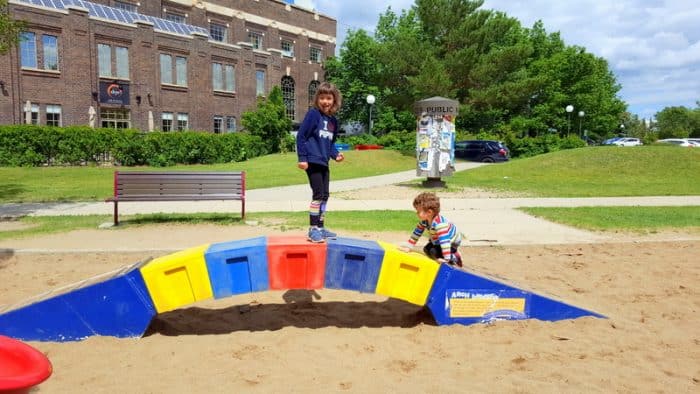 Saskatchewan Science Centre
All on its own, the Saskatchewan Science Centre is worth the drive to Regina. I actually prefer it to the science centre in Calgary – the Regina version has much more for young kids to do, and a wider variety of activities.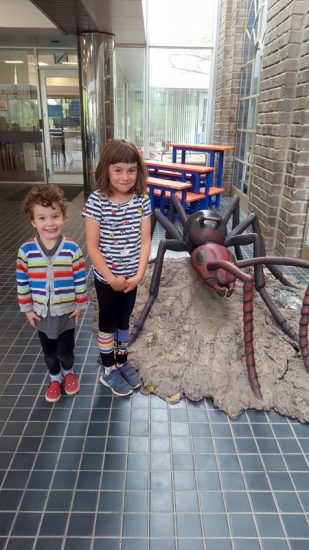 Want to ride a giant ant? Work a grain elevator with a train and pneumatic tubes? Make giant bubbles and Mars rovers? Build a house with sustainable materials? You can do that at the Saskatchewan Science Centre, and it's as awesome as it sounds!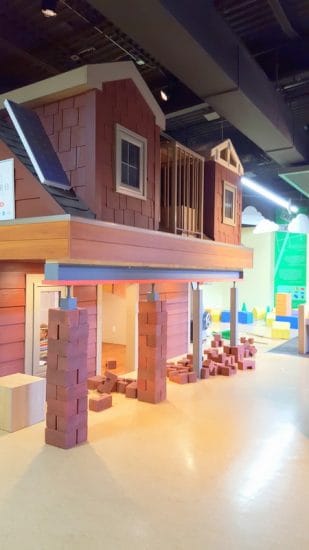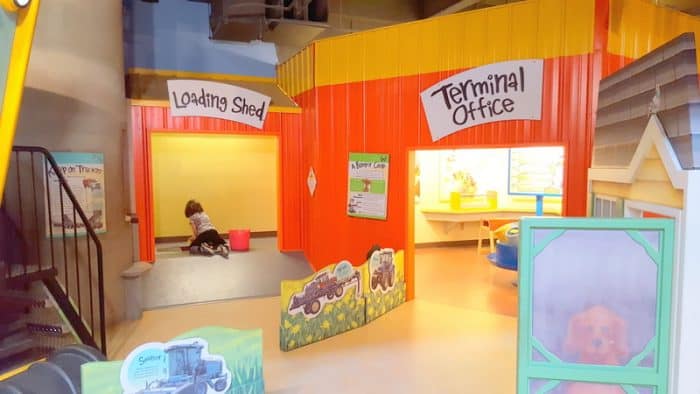 Candy Cane Park
This playground made our recent compilation of Canada's Coolest 150 Playgrounds, for good reason. It's huge, parts of it are accessible, and some of the equipment is unique.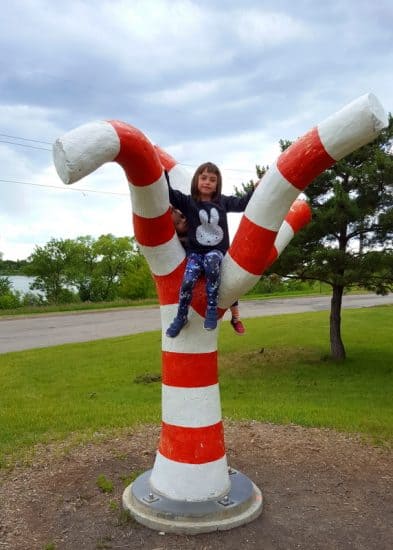 It's home to the giant goose slide and a cool spinny thing. On top of that, it's located in beautiful Wascana Centre Park, which circles a lake. There are also washrooms and BBQ areas, and there's a skate park right across the street.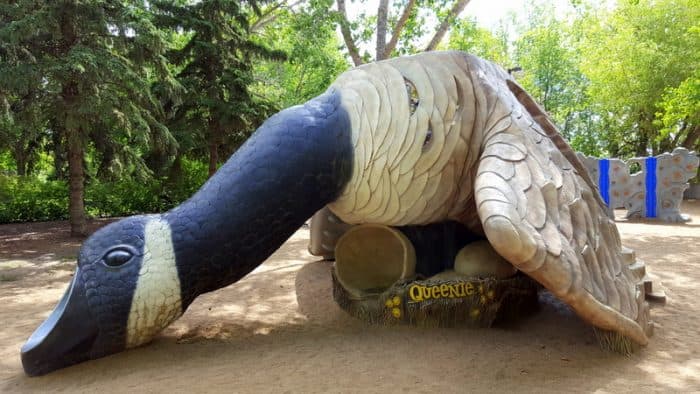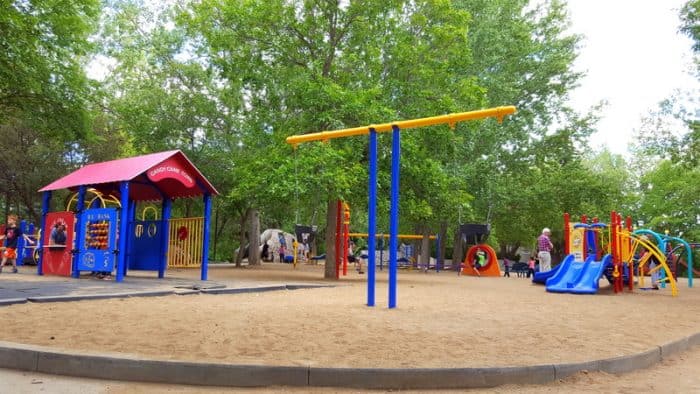 Royal Saskatchewan Museum
The Royal Saskatchewan Museum is awesome. My kids were fascinated by the Life Sciences gallery, which features realistic scenes packed with plants and animals native to Saskatchewan.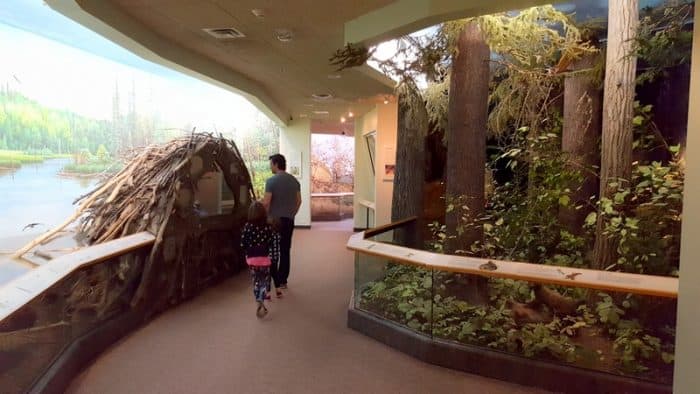 The Paleo Pit in the basement was also a hit – there's a small climber and a lot of dinosaur-themed activities.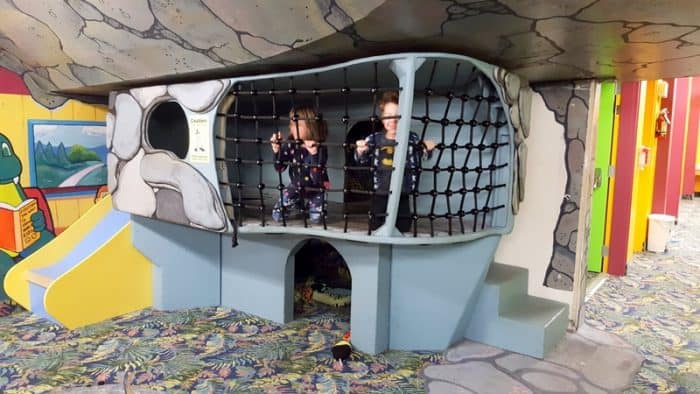 RCMP Heritage Centre
The RCMP Heritage Centre is a museum dedicated to the history and role of the RCMP. Highlights include the virtual reality rides, police car driving simulator, dress-up area, and an exhibit that involves examining clues to solve a crime.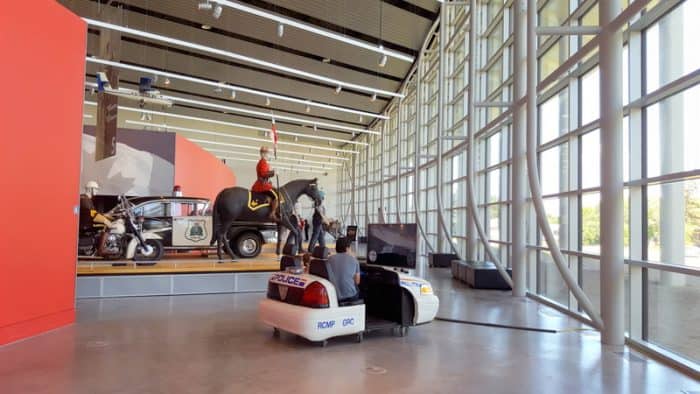 The museum is located right next door to the Academy, where all of the RCMP officers in the country are trained. If you see someone avoiding sidewalks, that's a cadet – they have to earn the right to walk on sidewalks on site. If you visit on a weekday, you might also see the Sergeant Major's Parade, where the drill staff put cadets through their paces.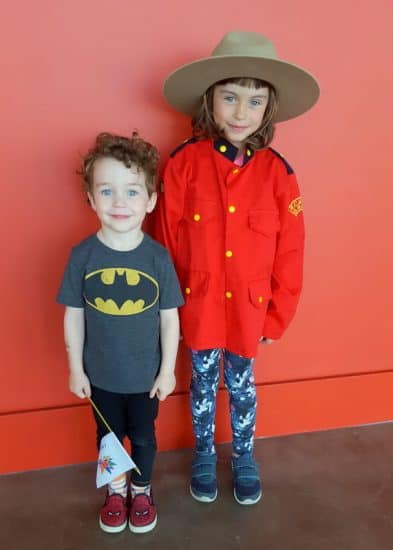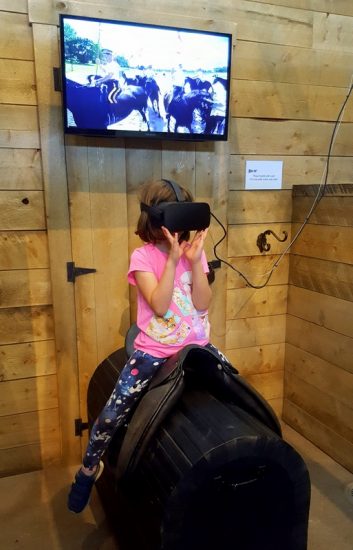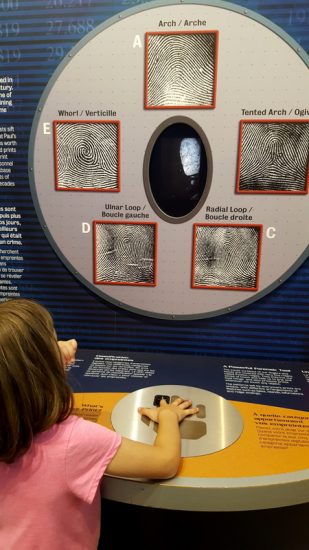 Kiwanis Park
Kiwanis Park stretches along Wascana Creek, and it's a really beautiful place to go for a walk. There's a playground with a climber suited to older kids (5 and up), which is pretty run of the mill. What really makes the park special is a little spot to the side, enclosed by trees.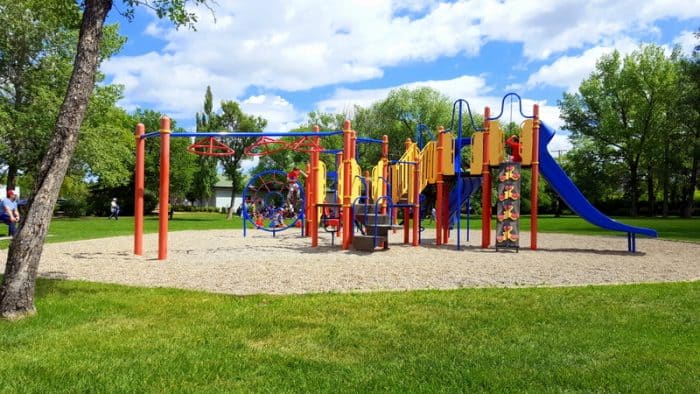 There's a small bridge and a waterfall, which felt really magical to the kids. There are stairs you can climb to get to the top of the waterfall – they were easy, even for my 4-year-old. The kids wanted to stay in this area and relax for awhile.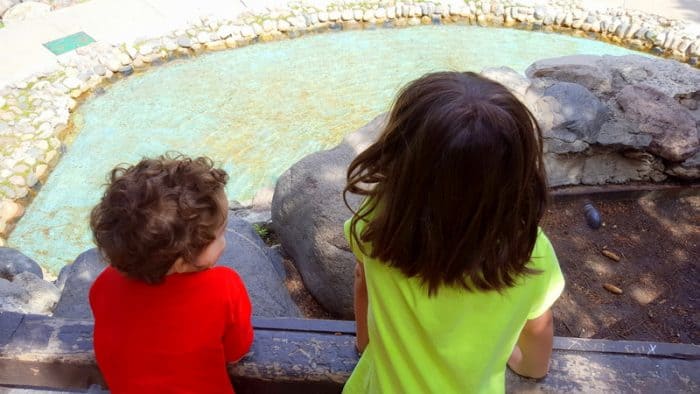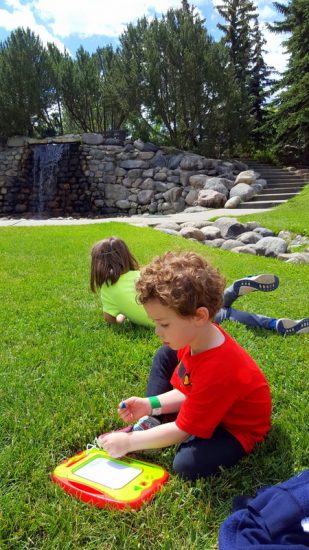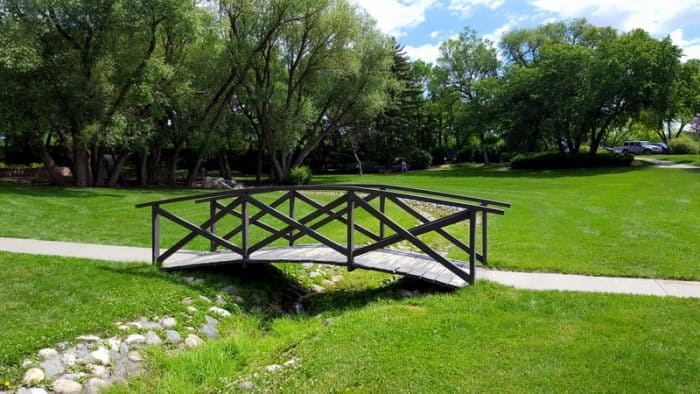 George Bothwell Library
Libraries are always a great place to visit on trips. You may get to attend a free program, there are usually free activities like colouring, and you can definitely chill and read some new books for awhile. George Bothwell Library was recently renovated, and it's beautiful.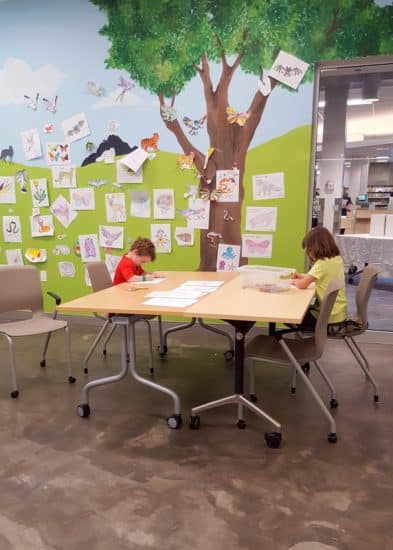 There's a whole room dedicated to colouring – my kids spent an hour in this room alone. There are lots of different types of animal colouring sheets, and kids are invited to display their work on the walls. Older kids can slip around the corner to play video games on one of two big-screen TVs.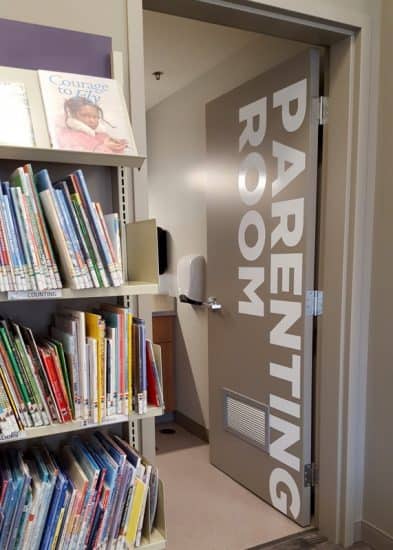 Back in the kids' area, there are children's computers and a multi-touch table to play on! There's also a Parenting Room if you need a quiet space to nurse or change a diaper. Parents will also appreciate the coffee area at the front of the branch!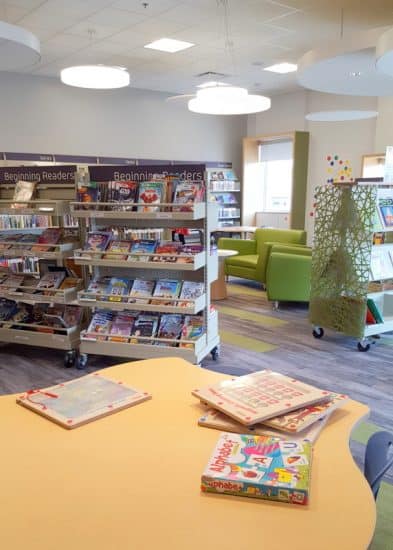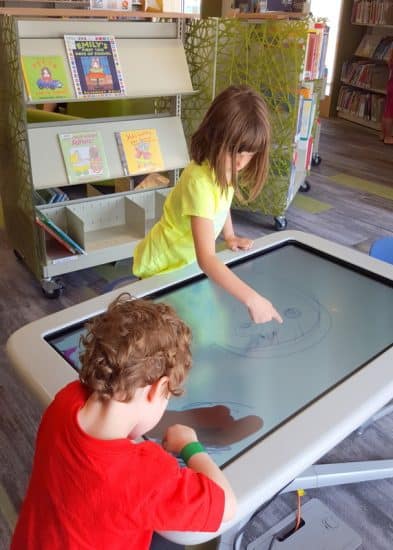 FOOD
When we're on vacation, we always end up eating fast food at some point. But it's also fun to check out some of the local restaurants for a change. Here are my recommendations.
Milky Way Ice Cream
This walk-up ice cream shop has been around since 1956, and it's still open for a reason. The reason is that it's DELICIOUS. Milky Way has a stable menu that includes lots of ice cream and milk shake flavours, as well as popcorn.
They also have a "flavour of the day," which is announced on Twitter and on the menu. When we visited, it was caramel. It was probably the best ice cream I have ever had, and I have eaten A LOT of ice cream. You must go here.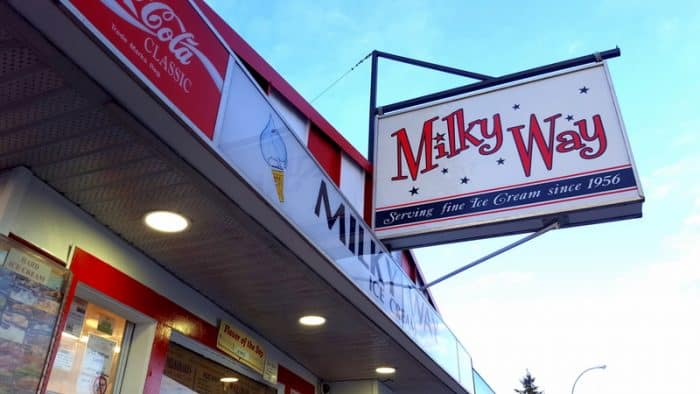 Fresh & Sweet
We hit Fresh & Sweet for lunch on our first day in Regina, and after that it was the only place I wanted to eat for any meal. They have a savoury menu, a sweet menu, and a kids' menu. Everything tastes delicious, and the service is fast and friendly.
The atmosphere is loud enough that I didn't feel tense being there with my kids. AND they have sidewalk chalk outside on Sundays – I took the kids outside to draw while we waited for our food.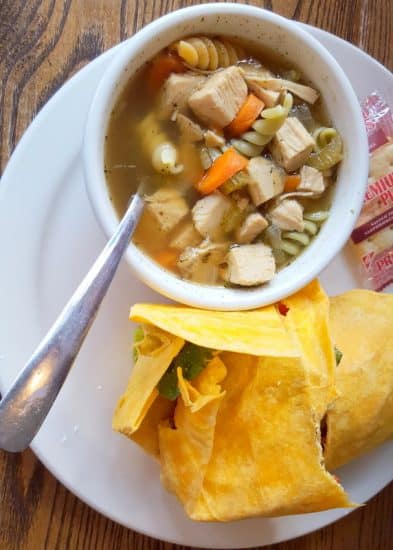 My kids had plain waffles, which they gobbled up. I had the White Chocolate Banana Bread French Toast (as good as it sounds) and the Caramel Apple Pie Waffle the next day (yes, we went back).
My husband had eggs benedict and then the soup of the day with a wrap, and those were ALSO incredibly good. I am convinced that everything on the menu is fantastic.
Fresh & Sweet also has a wide variety of coffee drinks, as well as a "Coffee Haters" menu with drinks like London Fog and S'mores Hot Chocolate.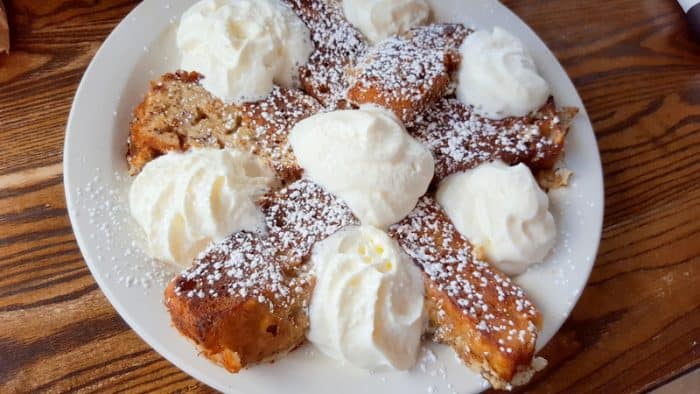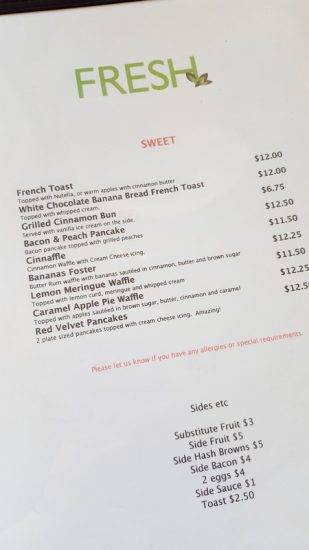 Sinfully Sweet (the Cathedral Bakery)
Sinfully Sweet is in Regina's hip Cathedral neighbourhood. They have plenty of bread products (go early for good selection), but the star of the bakery is the cupcakes. Some of the flavours are based on the Seven Deadly Sins – for instance, the Greed cupcake has lemon icing topped with gold glitter and a dollar sign.
We tried Lemon, Cotton Candy, and Cookies & Cream cupcakes, as well as some cookies. They were all incredibly tasty. The Lemon was my favourite – it had exactly the right amount of sour, and it was packed with flavour.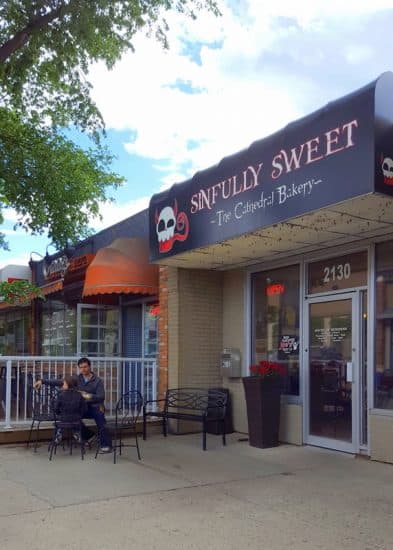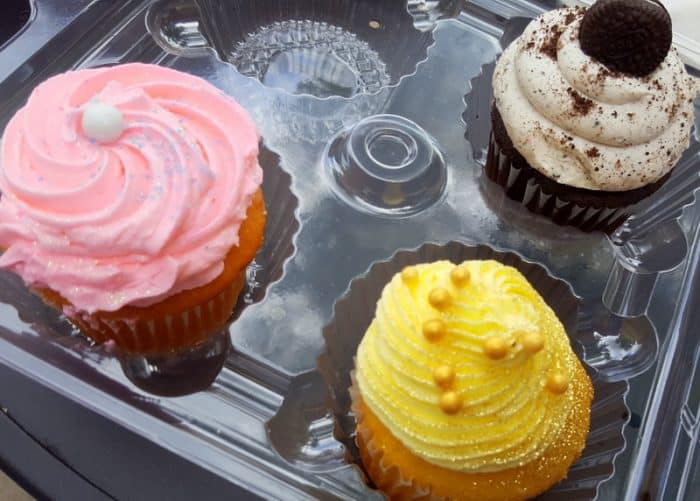 The French Press Coffee & Tea Co
The French Press is a pretty coffee shop right across the street from the Travelodge. However, it would be worth driving across the city for this coffee. I do not drink coffee, but my husband is a major coffee snob. He is very particular about it. He loved this place, and said the coffee was exceptional.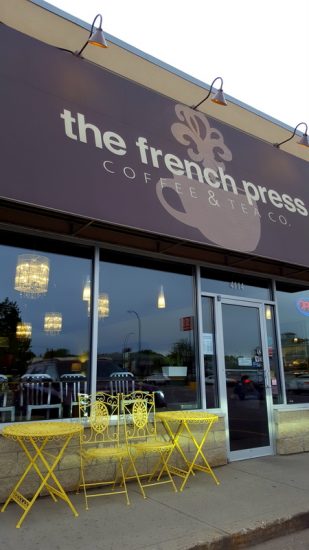 I can't wait to go back to the Queen City again! I definitely need more of ALL the food, and I'd like to explore Wascana Park and Kiwanis Park more thoroughly.
Have you been to Regina? What did you do?
Katie is a former Calgary resident who now lives in Saskatoon.
Please Note: 
We do our best to ensure the information on Calgary Playground Review is accurate, however information and events are subject to change. Please contact the organizations directly to avoid disappointment.
Can you help make this article better?
If you have noticed an error, have additional information or would like to share a comment you can:
E-mail us at calgaryplaygroundreview@gmail.com
Find us on Facebook: CalgaryPlaygroundReview
Find us on Instagram: YYCdana
Tweet us: YYCdana
We are not affiliated with any venues, attractions or organizations. Please message them directly if you have questions or concerns.