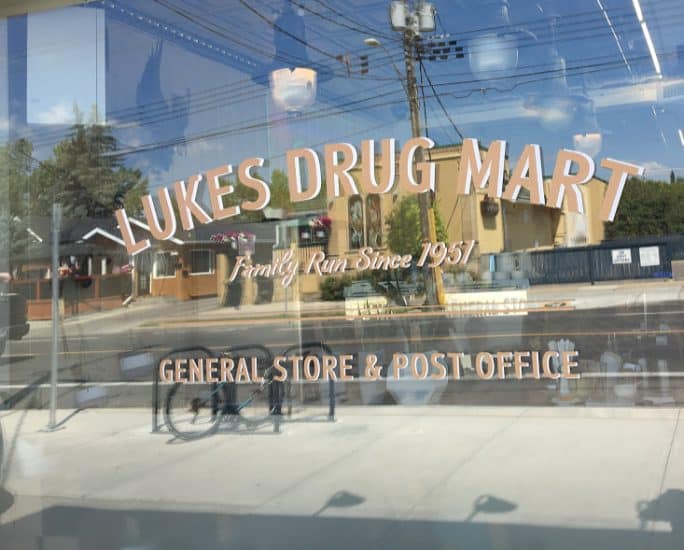 Address: Bridgeland – 112 4th St NE & Killarney 3407 26th Ave SW
Special diet options: None – dairy-free option is reportedly in the works
Ice Cream: two flavours of soft serve ice cream
Other frozen treats: Fiasco Gelato pints and single serve in a freezer by the door
Other Options: Full service coffee bar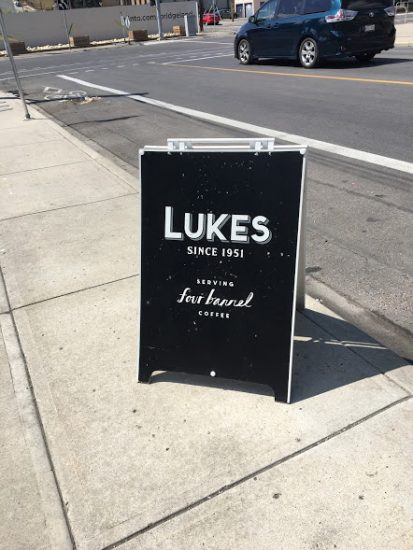 Lukes Drug Mart is a quirky Calgary shop that you have likely heard of even if you've never been there. They have two locations, one in Killarney, and their original Bridgeland location.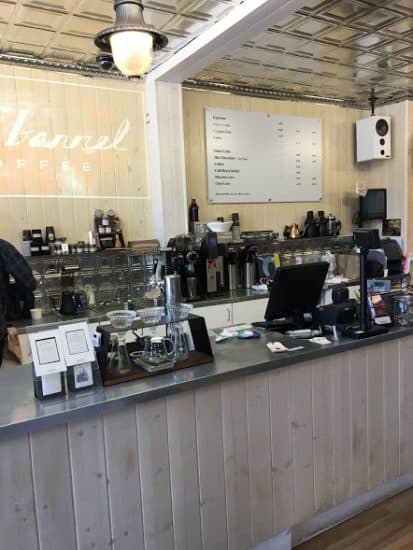 You order your ice cream at their coffee bar just inside the front door. They currently offer one size served in a bowl. They have two flavours which you can get seperately or together in a twist.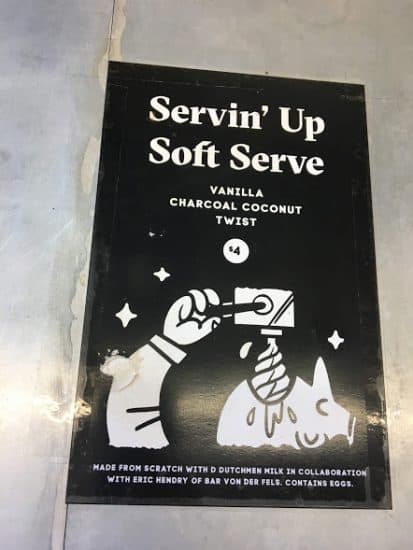 They create their soft serve from scratch using milk from D Dutchmen Dairy in BC and plan to create unique seasonal flavours. They have started off in July with vanilla and charcoal coconut. The charcoal was a pleasant but pretty neutral flavour and overall the ice cream was good and I'm looking forward to trying other flavours when they come out.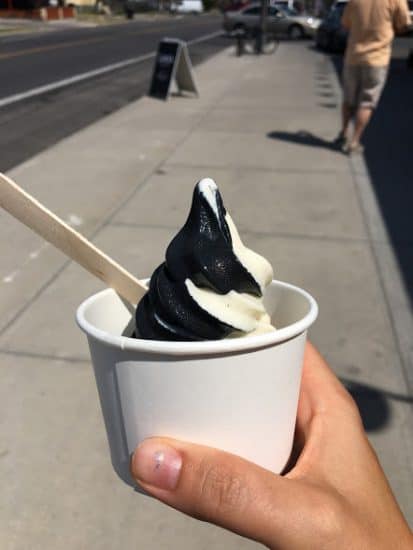 Can't get enough ice cream? Check out this list of Calgary's best ice cream