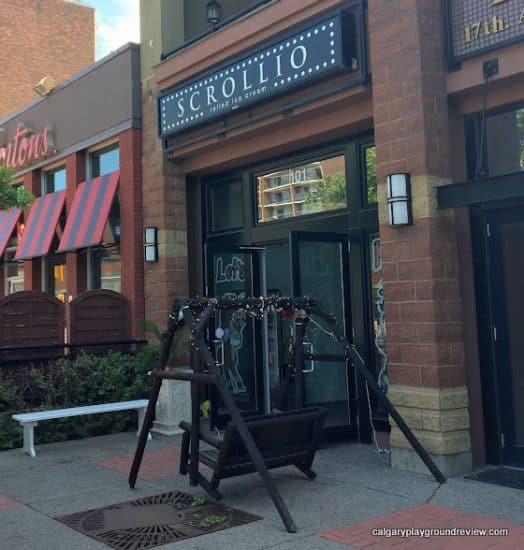 Address: 1107 17 Ave SW    https://www.facebook.com/scrollio17/
Season: Year round
Seating: A few tables and benches inside, benches outside.
Special Diet Options: Dairy-free vegan coconut ice cream base
Ice Cream: Thai rolled ice cream (chocolate, vanilla or dairy-free coconut) with various toppings and mix-ins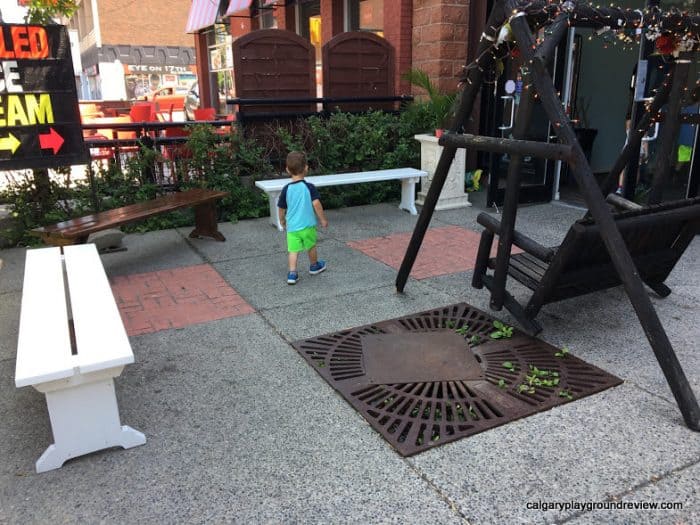 Scrollio, located along 17th avenue, is one of the new to Calgary, Thai-style rolled ice cream places.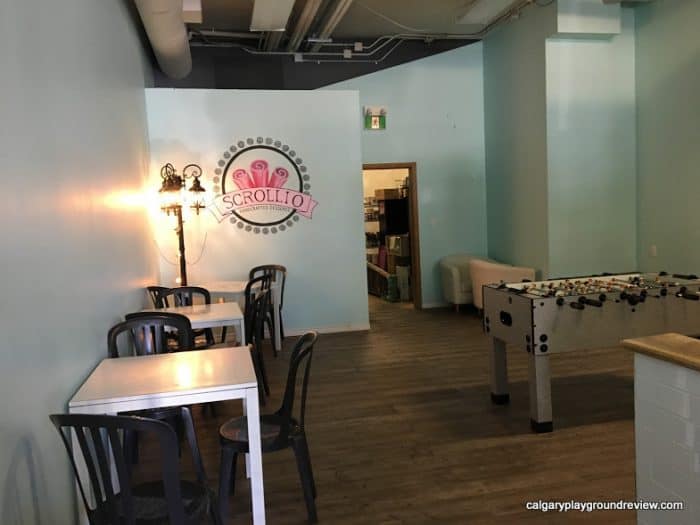 They have some seating both inside and outside as well as a foosball table.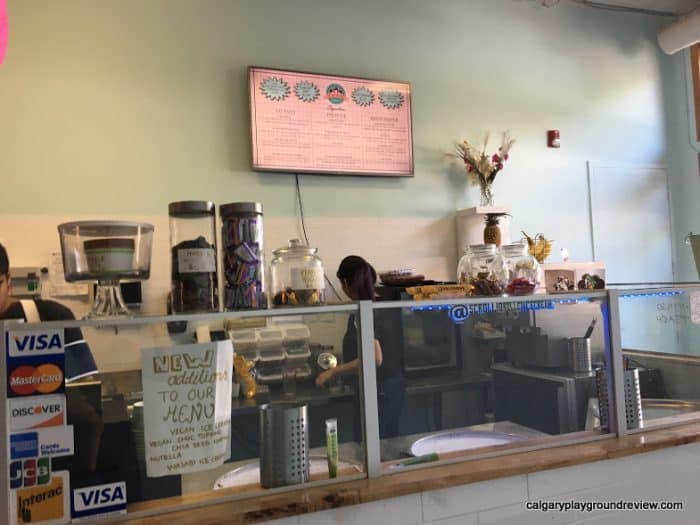 The ice cream comes in one size, is served in a bowl and can be made with a vanilla, chocolate or vegan coconut base.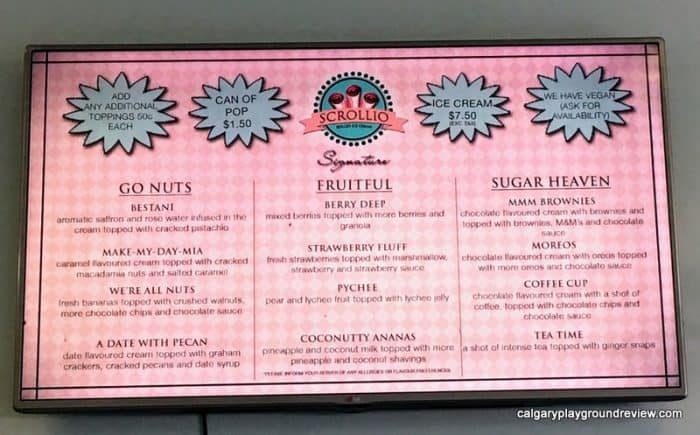 You can get anything on their menu for $7.50 with any of the three ice cream bases. You can also change up the toppings if you want to.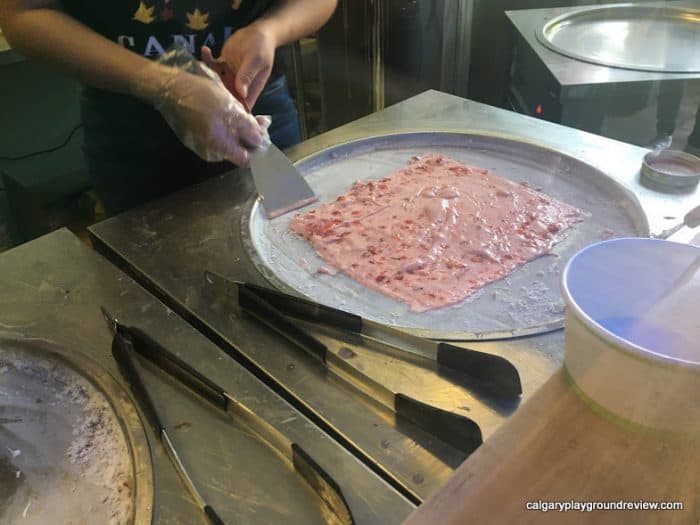 After you order, your rolled ice cream is made right in front of you.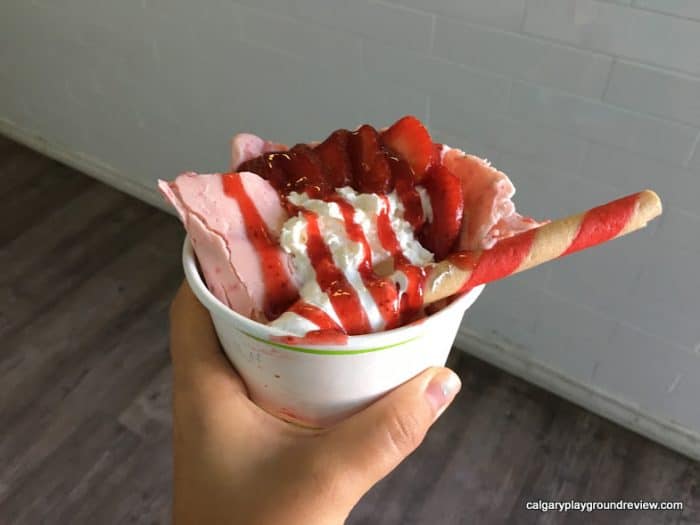 My daughter tried the strawberry fluff  which had strawberries mixed right into the ice cream with the vegan base. Their vegan base can have a bit of a sharp taste but it totally worked mixed with the strawberries.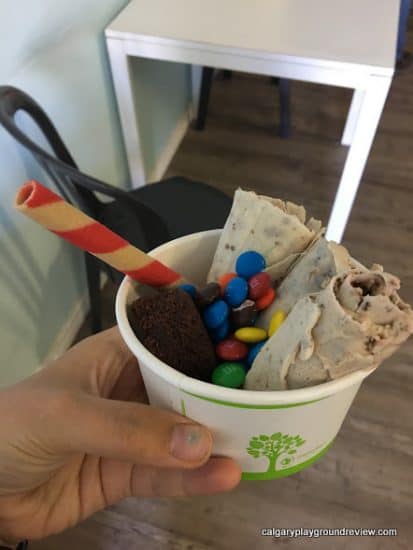 My son tried MMM Brownies with the vegan base – it didn't turn out quite as well. The sharpness of the base was pretty pronounced although my son did eat about half of it and didn't complain.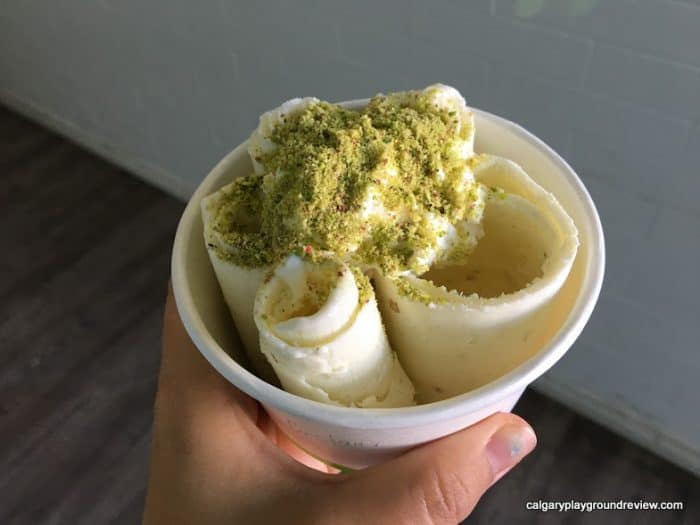 I tried the Bestani with the vanilla base – the flavour  was pretty subtle but nice.
My husband tried Moreos with a chocolate base and said it was delicious.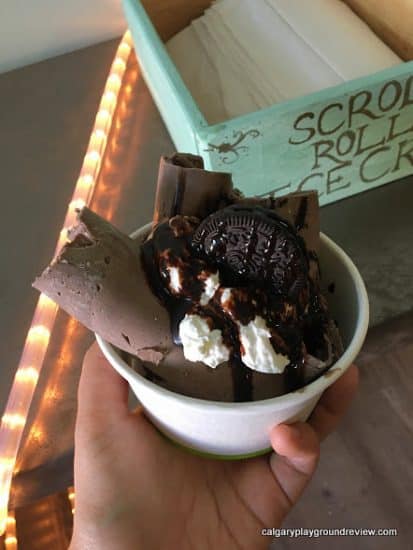 Can't get enough ice cream? Check out this list of Calgary's best ice cream