Address: Chinatown – 110 2nd Avenue S.E.  https://www.facebook.com/uzutaiyaki/
Season: Year round
Seating: benches outside
Special Diet Options: may have dairy-free depending on current flavour options
Ice Cream: soft serve ice cream with various toppings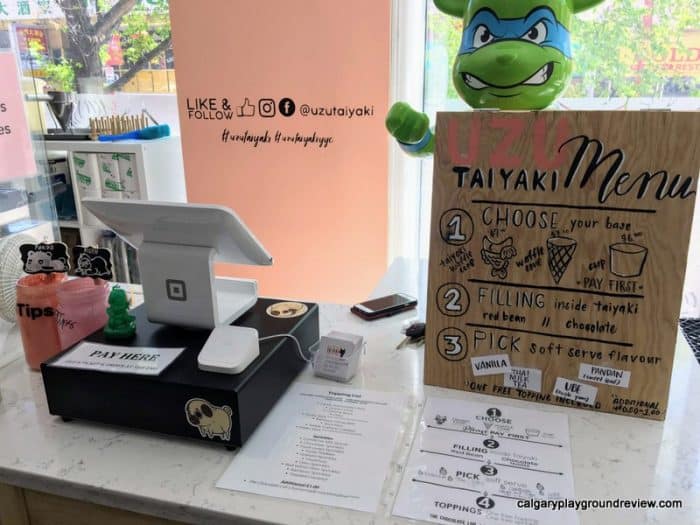 Located in Chinatown just North of Sweet Tooth Rolled ice cream, you'll find UZU Taiyaki.
Taiyaki are Japanese fish-shaped waffle cakes used as cones. You can also get your ice cream in a cup or regular waffle cone.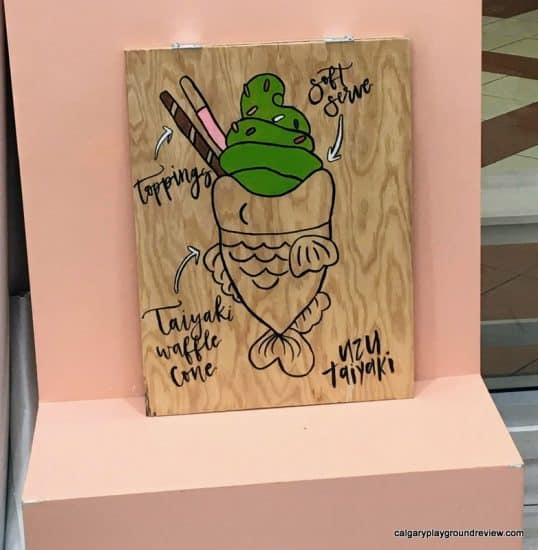 The cone is first filled with either nutella or red bean, then with soft serve ice cream which you can get in one of 4 flavours or two different swirls. These flavours rotate fairly frequently and occasionally include a dairy-free flavour but usually not.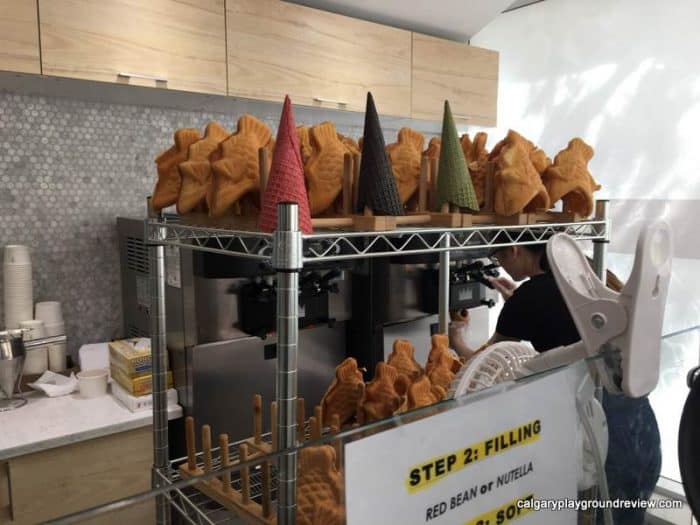 One topping is included in the price but you can add more for an additional cost.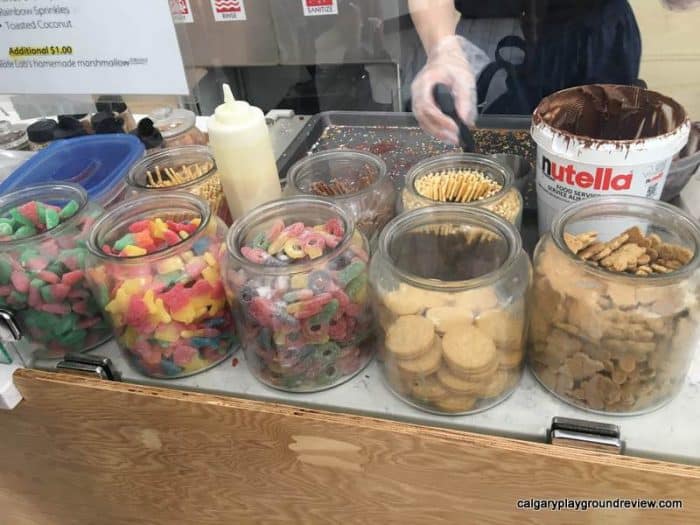 We ordered two swirls with Nutella in taiyaki cones. Ube (purple yam) and pandan (sweet leaf).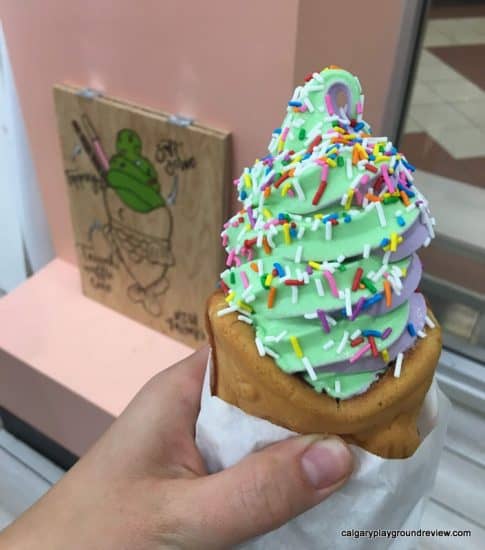 And Thai milk tea and vanilla. The ube and pandan are very different from what you usually find in Canadian ice cream shops but fairly mild. The cones were delicious but started to leak more quickly than regular waffle cones.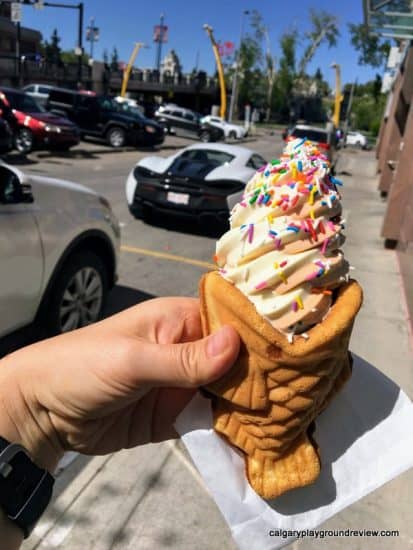 Can't get enough ice cream? Check out this list of Calgary's best ice cream