Location   map
Address: 9930 Groat Rd NW
Parking: free parking around the park
Surrounding Park Area: Sheltered pavilion with indoor washrooms, Picnic sites, Pond, Paddleboat rentals, running, hiking and bike trails, Cross-country skiing, Ice skate rental and sharpening
Accessibility: Pathway accessibility around the playground, some sections have accessible flooring
Overall assessment:
The playground at this park is really unique – in addition to a wide variety of playground equipment it has little buildings for the kids to play in like a general store and a house. This large park also has big mature trees for shade, picnic spots, trails, a lake where you can rent paddle boats, a sheltered pavilion with bathrooms and a concession.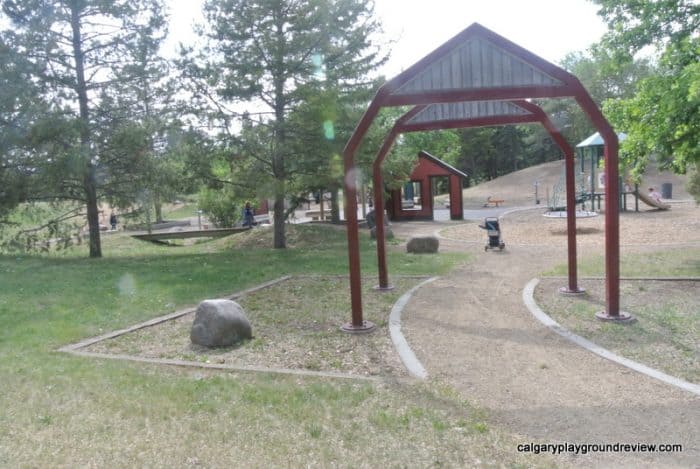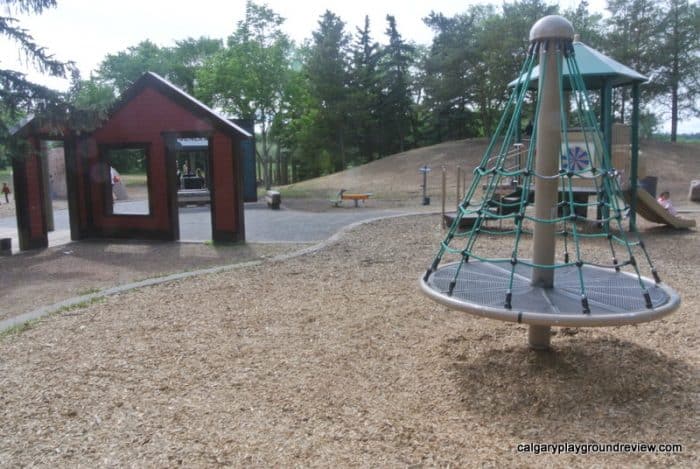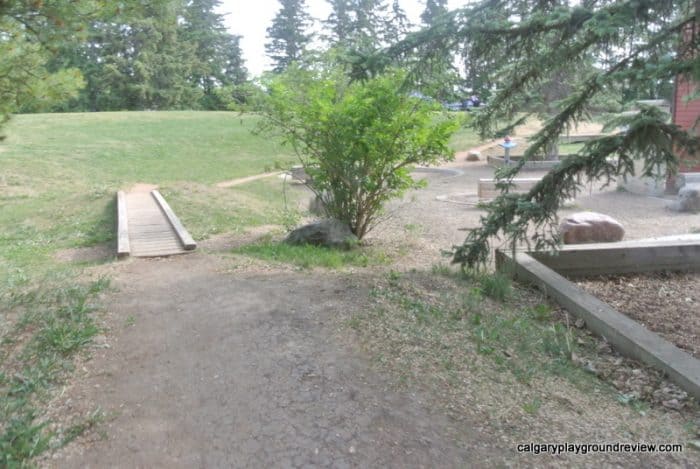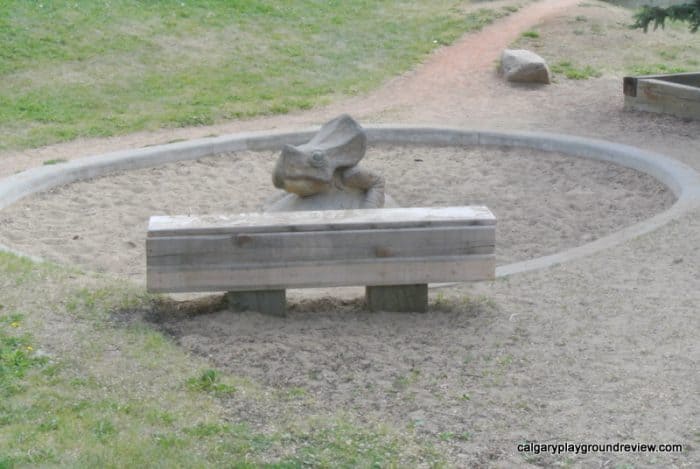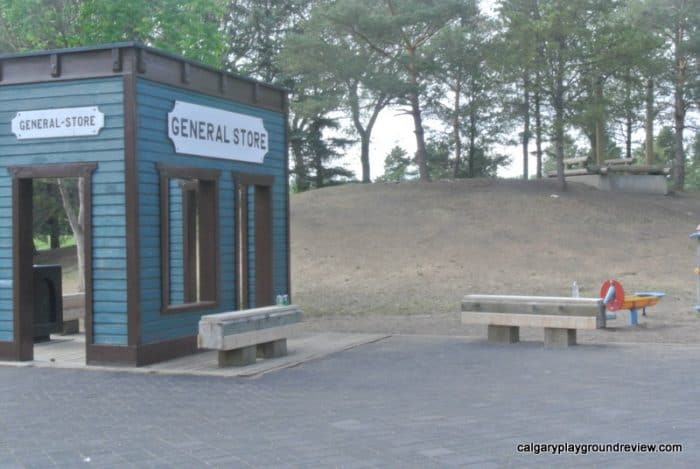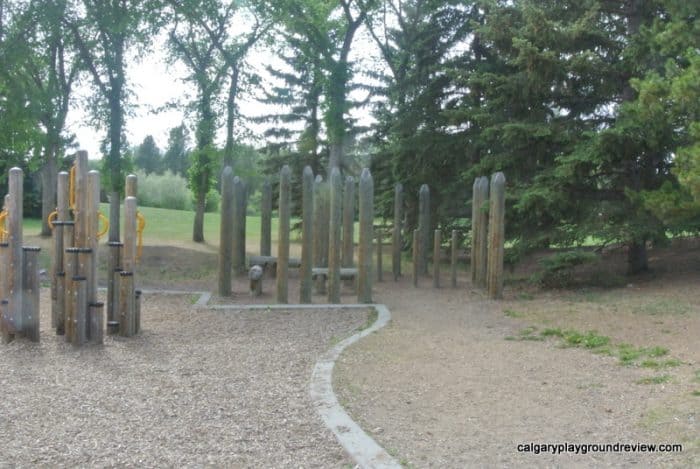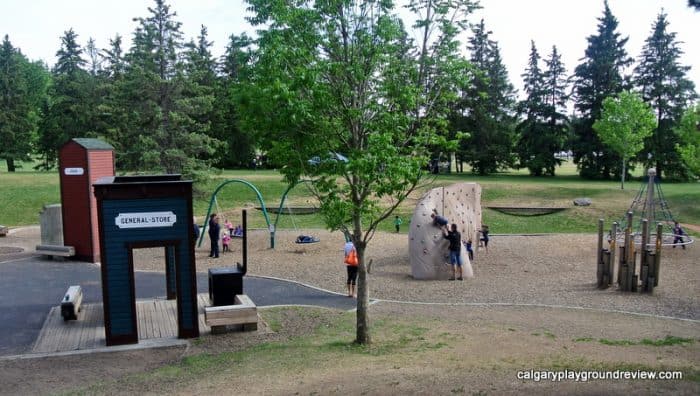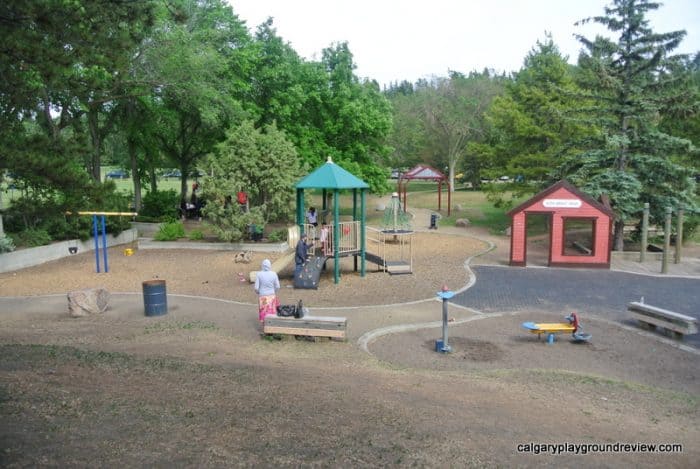 Have you been to this playground? What did you think?